High-tech sports car meets old-school muscle car
The Dodge Challenger SRT Demon and the McLaren 570S could not be more different. The former is a car developed to go fast in a straight line the latter has been honed on the Nürburgring Nordschleife to go stupendously quick through corners.
That doesn't mean the 562-bhp car is slow in a straight line. McLaren quotes a 0 to 60 mph time of 3.1 seconds and a quarter-mile time of 10.9 seconds at 137 mph. That makes the stock 570S a respected contender on the drag strip.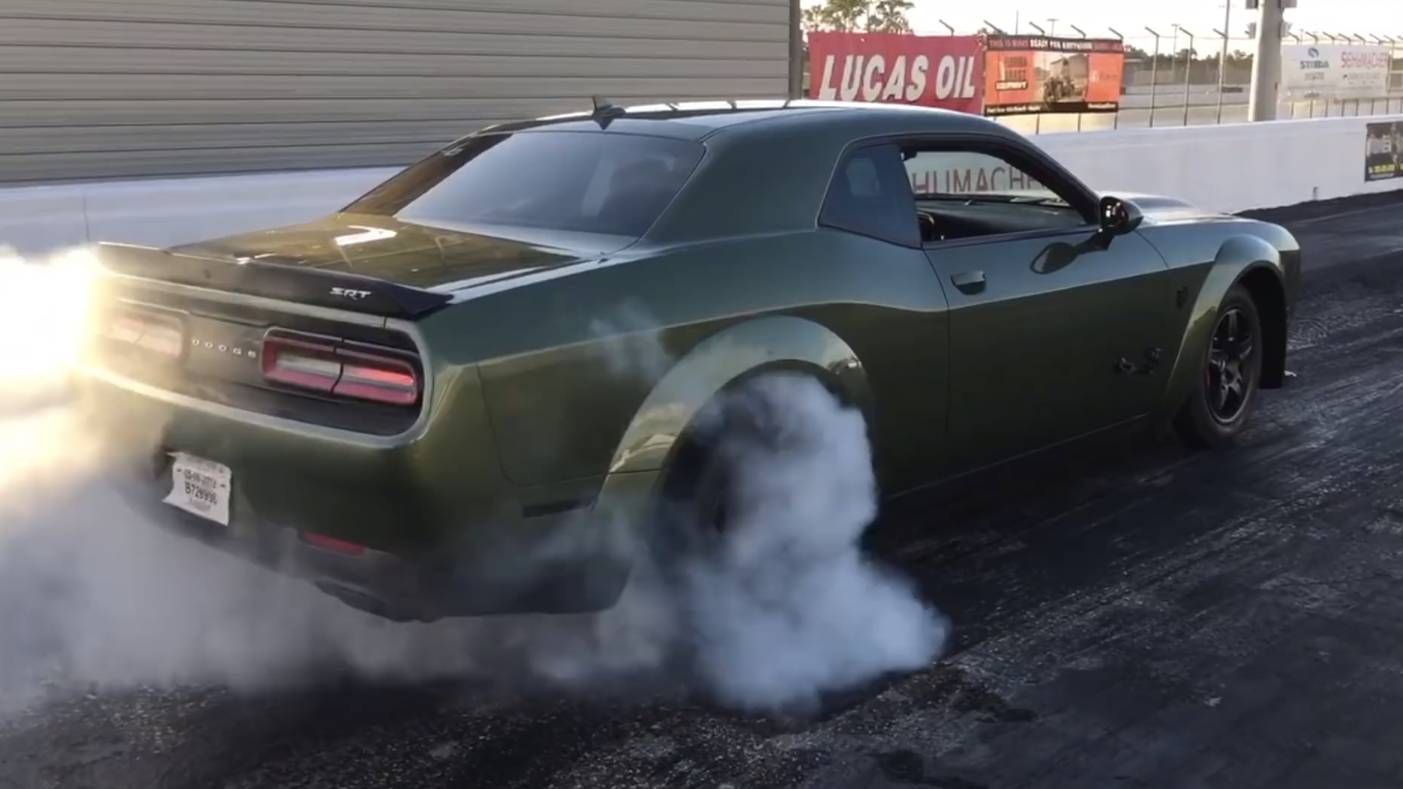 But can it defeat the monster that is the Dodge Demon? Remember we're talking about a drag racer at heart that happens to be legal to drive on the road. With the optional Demon Crate, the 6.2-liter supercharged V8 engine unleashes 840 bhp at 6,300 rpm and 770 lb-ft (1,044 Nm) of torque at 4,500 rpm.
That results in a 0-60 mph time of 2.3 seconds and a quarter-mile time of 9.65 seconds at 140 mph. On paper, the McLaren 570S can't be a match for the Demon, but sometimes reality has a way of surprising us. The British car's significantly lower weight might play in its favor too: the Dodge tips the scales at 4,280 lb (1,941 kg) while the McLaren weighs just 3,300 lb (1,497 kg).
To find out if that's the case, the folks from DragTimes put the two cars side by side on the drag strip and let them fight it out. We won't spoil it for you, but we will say they were closer than we expected.
WATCH MORE: Hennessey-tuned McLaren 570S would be a better match for the Demon