McLaren 570S Spider breaks cover before Goodwood FoS debut
Just like the Germans, the British like their convertibles quick and fast
The freshly-out-the-oven Audi R8 Spyder V10 plus is not the only summer-ready supercar out there because the Brits are throwing their own party with the McLaren 570S Spider.
As Jay-Z once said, numbers don't lie, and everything about the McLaren 570S Spider revolves around a comprehensive set of figures.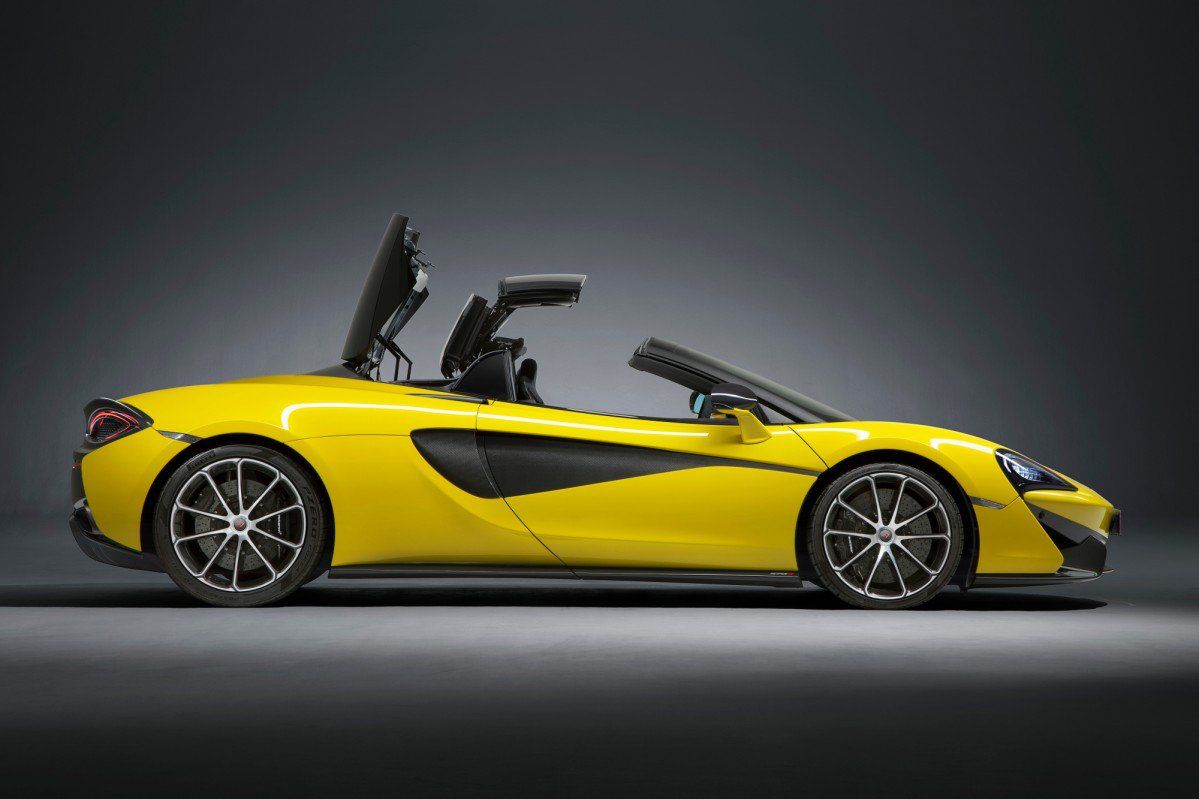 For starters, it uses the mid-mounted 3.8-liter twin-turbo V8 engine (codename M838TE) that sends 562 hp and 600 Nm (443 lb-ft) of torque towards the rear wheels via a seven-speed gearbox.
What's more, the Macca 570S Spider retains the same retractable hardtop mechanics as the 650S Spider and 675LT Spider and needs just 15 seconds to open or close it at speeds of up to 40 km/h (25 mph).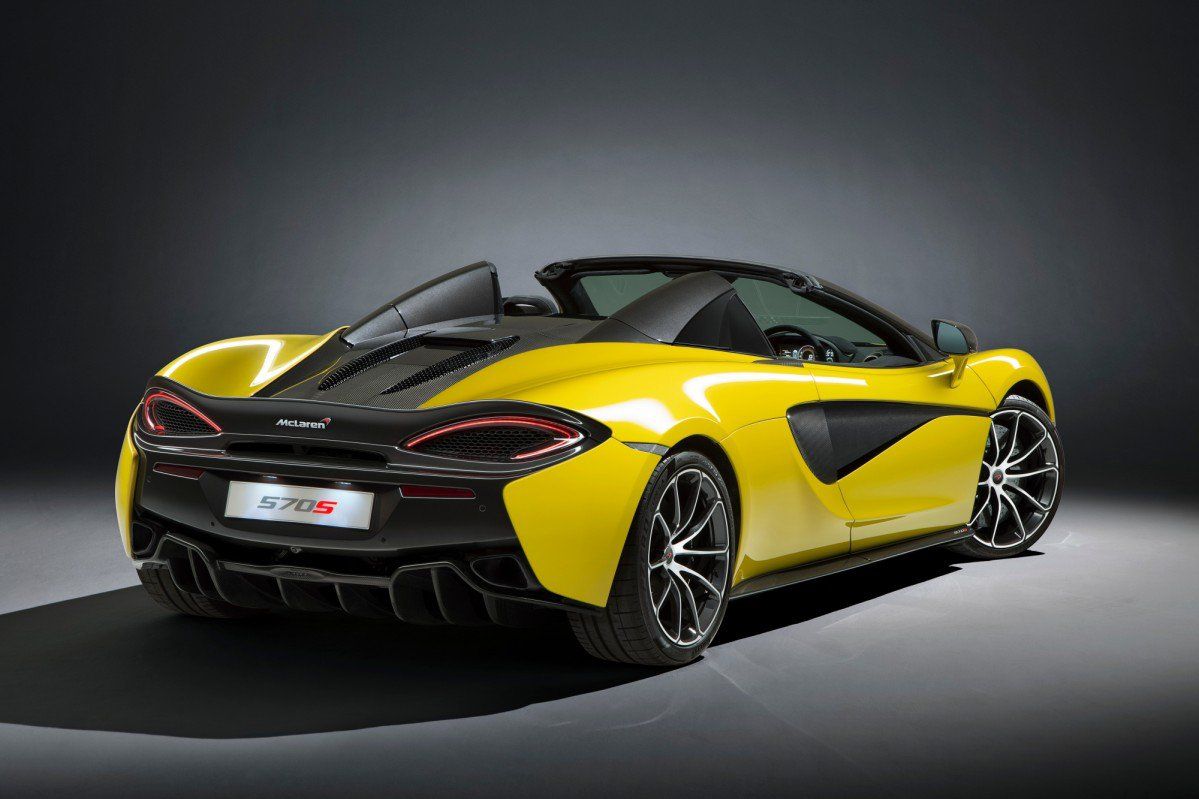 But McLaren's focal bragging point talks about the unchanged performance figures compared to the coupé. Although the drop-top gains 46 kilos over the 570S coupé, sprint time and top speed remain the same: 0-100 km/h (62 mph) happens in 3.2 seconds while top speed is reached at 328 km/h (204 mph) or 315 km/h (196 mph) with the top down.
As a treat for die-hard customers, the first 400 McLaren 570S Spiders will be launch edition models and, by the way, you can order one right now - in the UK, that is, for a starting sticker of 164,750 in one of the new three body colors: Curacao Blue, Vega Blue and Sicilian Yellow.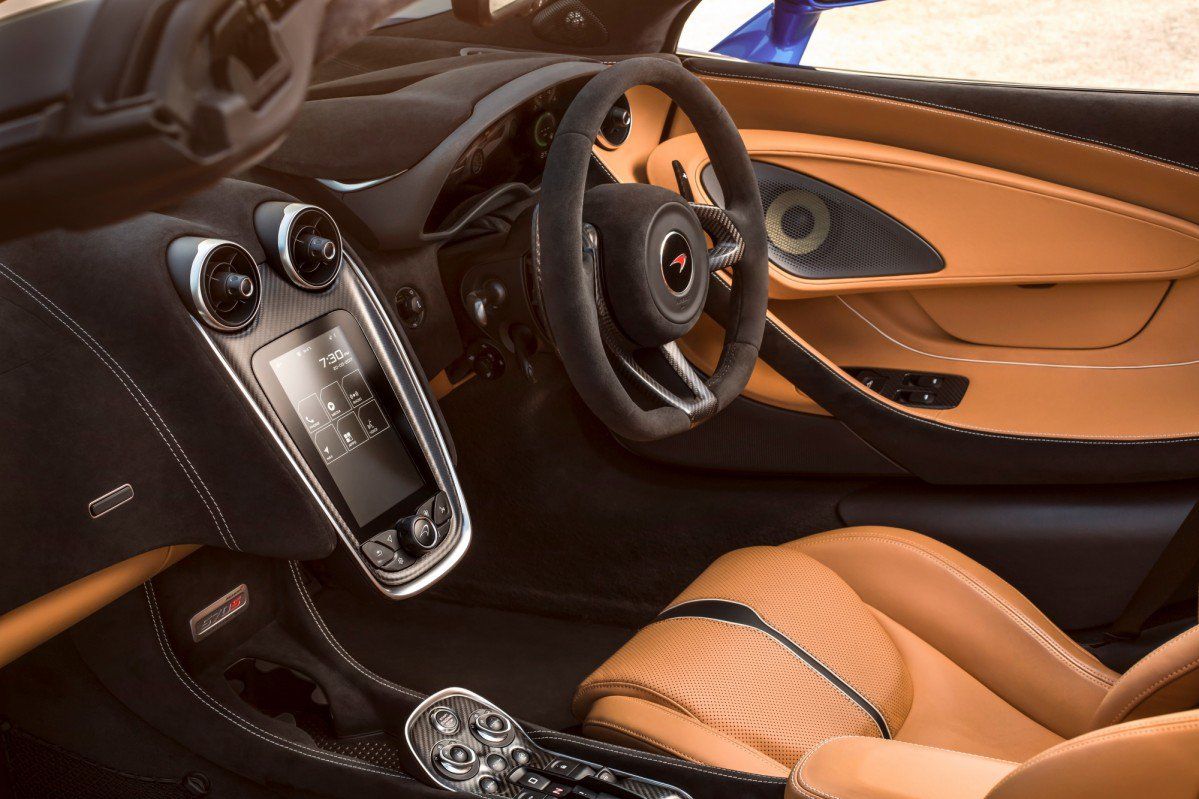 The convertible's public debut is to take place at this year's Goodwood Festival of Speed on June 29, and McLaren says the first cars should reach customers in August.