A mysterious prototype of a new McLaren model has been spied on the Nurburgring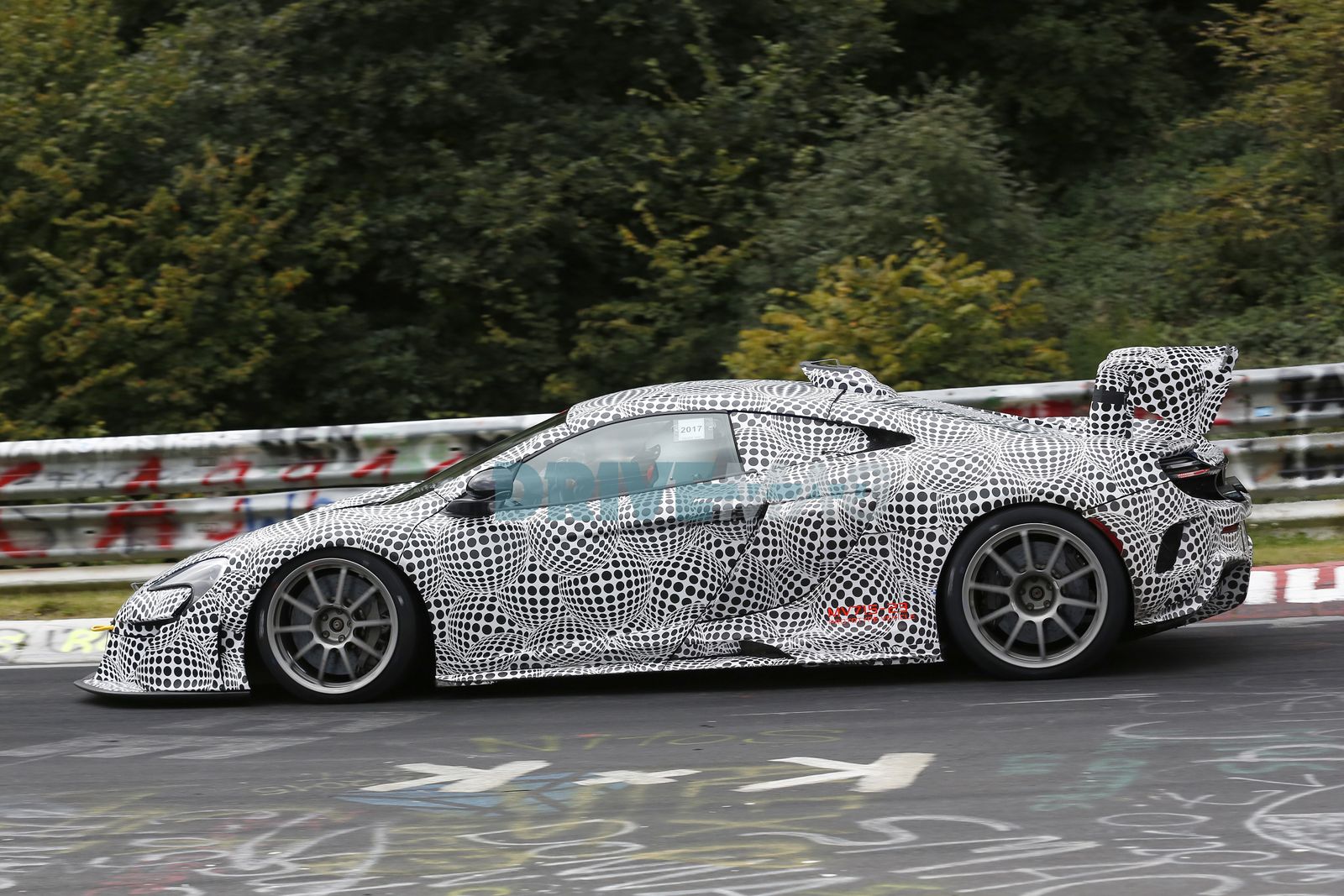 McLaren has a new ace up its sleeve and it appears to be a new race car based on the 675LT.
This new, very aggressive looking model, could be the company's new project for the GT3 European Championship. It is obviously developed from the 675LT, but it has a number of features absolutely necessary on the track, such as an aerodynamic hood, big vents in the front, an air scoop on the roof and big spoiler on the back, to generate downforce.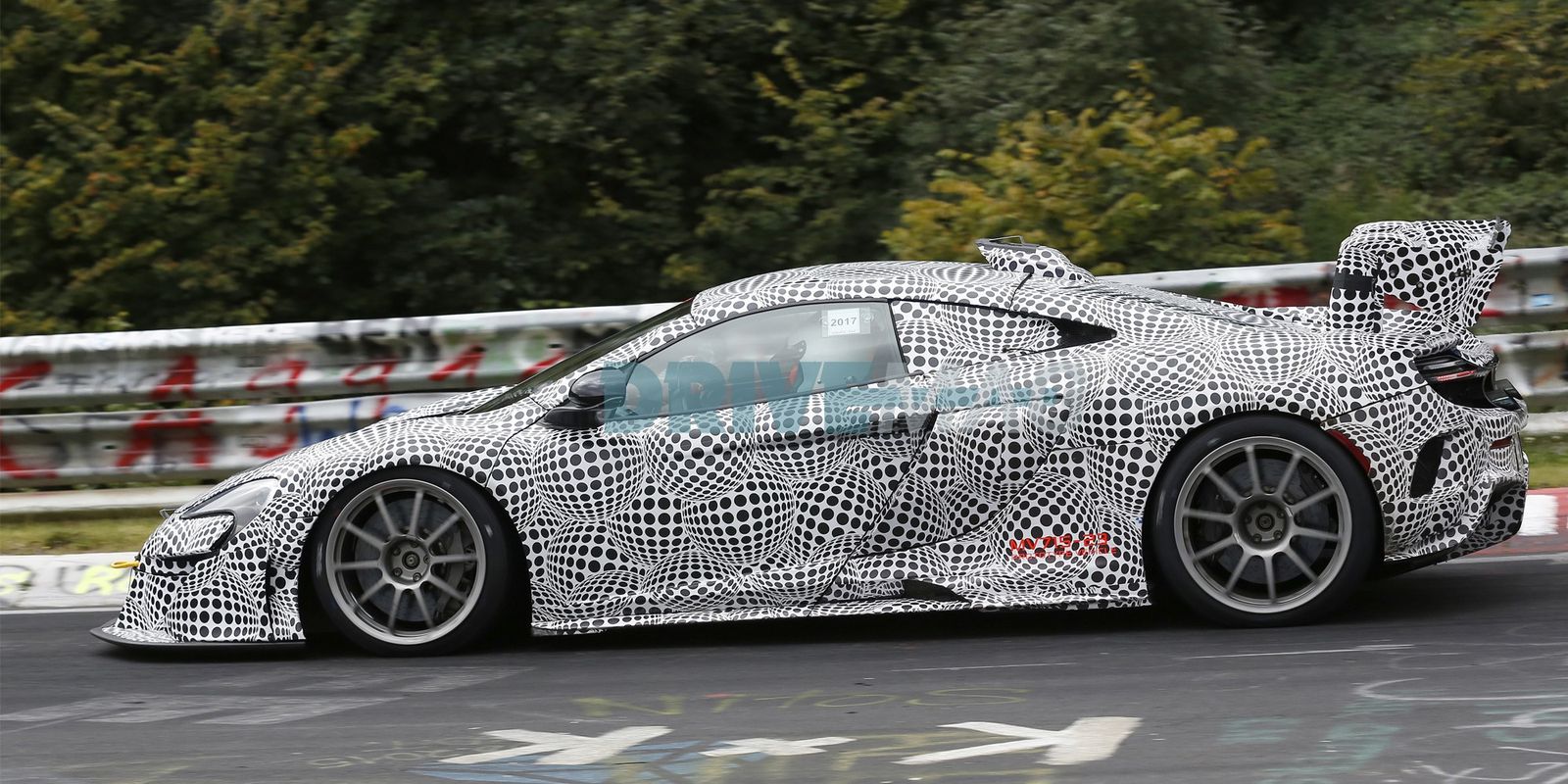 We can also distinguish, despite the camouflage, the combination MV715-23, which is most probably an internal designation for the project.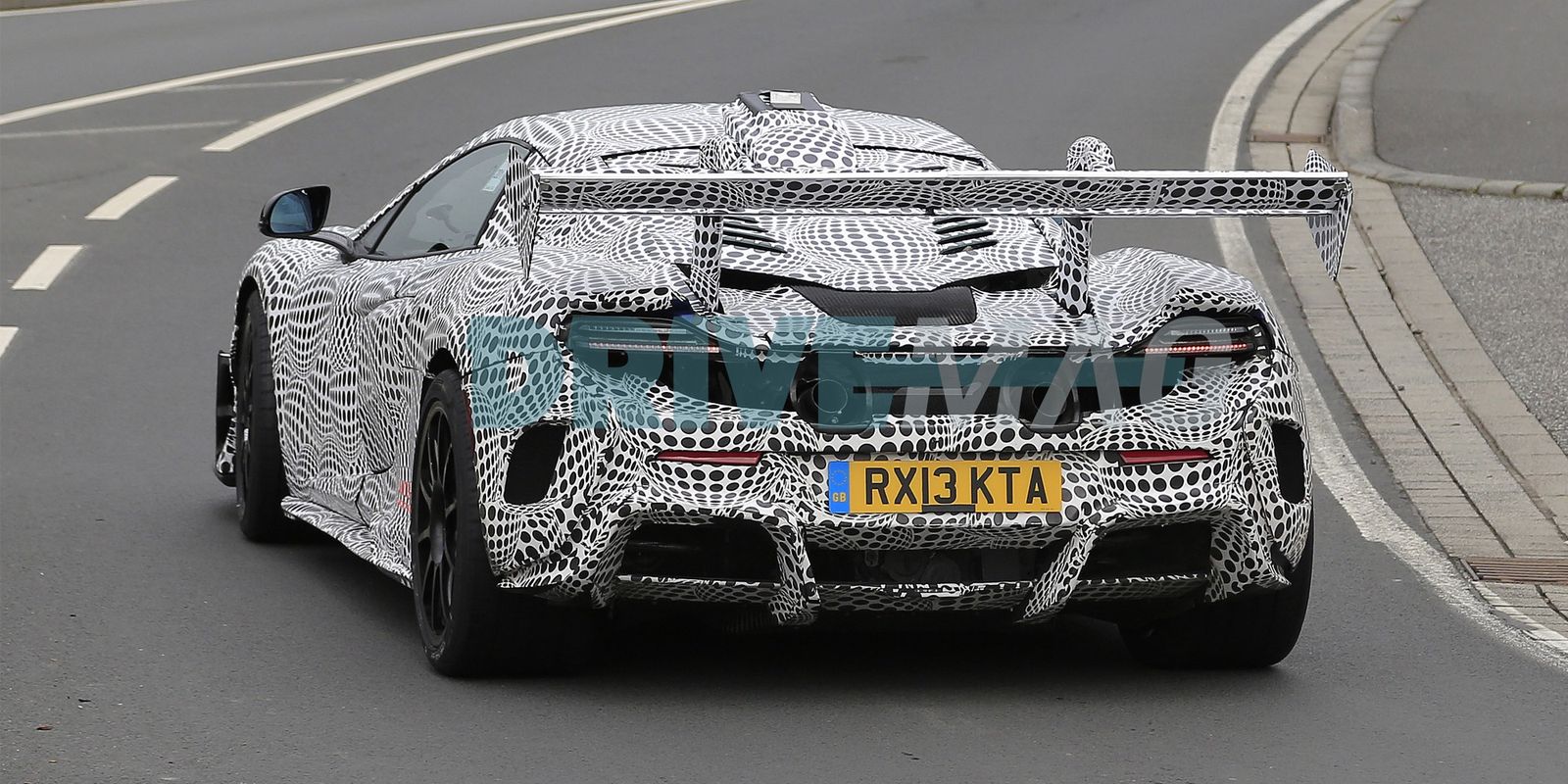 The standard 675LT comes with a 3.8-liter bi-turbo V8 that develops a whopping 666 horsepower (496 kW) and 699 Nm (or 516 pound-feet of torque).