We've been waiting for this one, really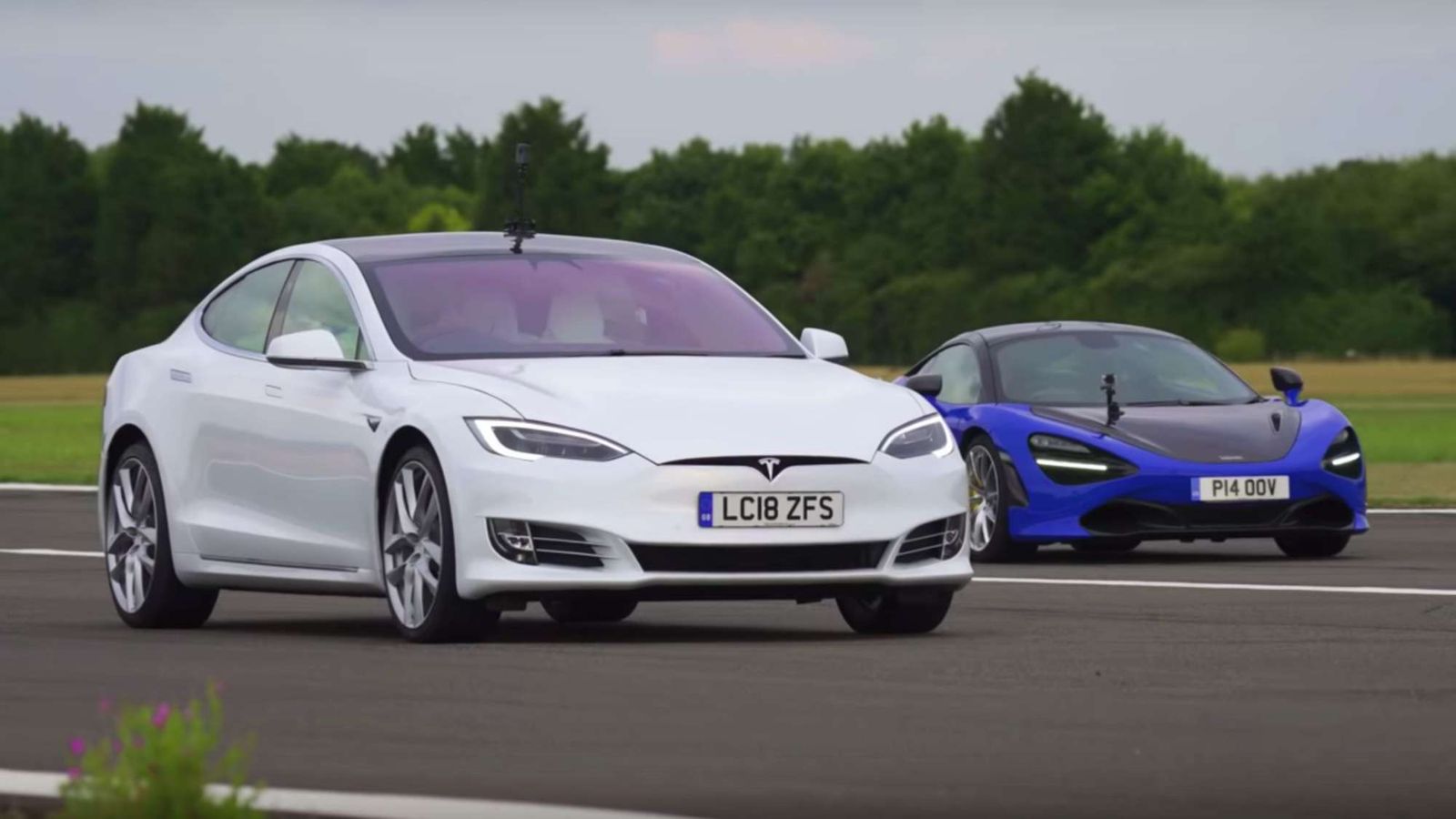 There are things — built with drag racing in mind — not as quick off the line as the McLaren 720S. The British supercar raised the bar not only in the aesthetics department but also on the drag race tracks' (usually prepped) tarmac.
However, the most important question remained unanswered for a long time: is the 720S able to beat the BEV wunderkind named Tesla Model S? Carwow brings them together to find out. The test is divided in three: a classic drag race, a rolling start drag race, and braking to a full stop. Let's run some numbers first.
The McLaren 720S comes ready with 710 hp (720 PS) and 568 lb-ft (770 Nm) of torque, courtesy of a twin-turbo 4.0-liter V8. Helped by a seven-speed SSG (Seamless Shift Gearbox), the rear-wheel-drive 720S can launch to 62 mph from a standstill in a mere 2.9 seconds and will stop accelerating once the 212 mph (341 km/h) top speed is reached.
[NativeAd]
The Tesla Model S P100D BEV uses a 100 kWh battery pack feeding the two electric motors worthy of 761 horsepower (771 metric horsies) and 723 pound-feet (980 Newton-meters) of torque. Moreover, it comes with all-wheel-drive and, thanks to its electric nature, it delivers all that torque instantly. However, tipping the scales at 4,941 pounds (2,241 kilograms), it's some 1,763 pounds (800 kilograms) heavier than the 720S. Well, this should be interesting. Time to place your bets and hit 'Play' on the clip below.
SEE MORE: Watch McLaren 720S obliterate Nissan GT-R in drag races
via carwow YT