Ouch!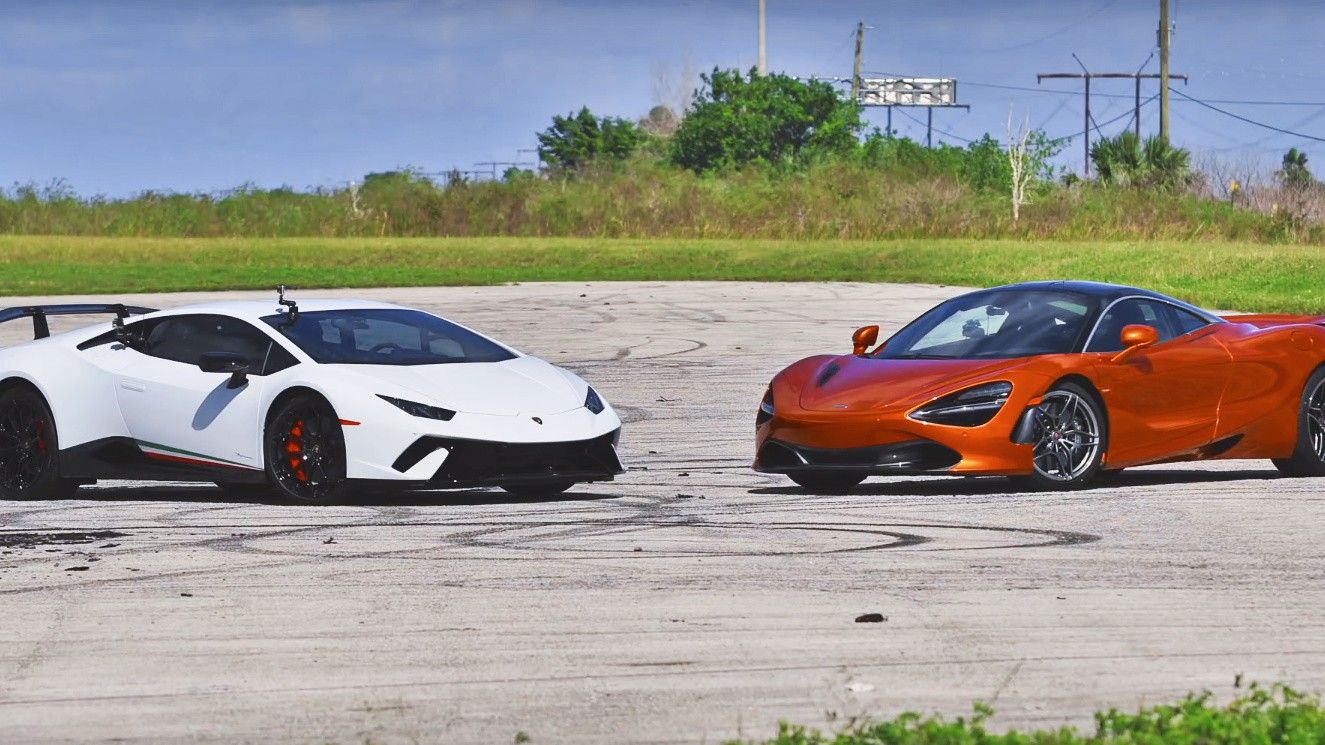 It's not the first time a McLaren 720S takes on the Lamborghini Huracán, but this time it's the Performante version instead of the LP610-4 trying to show the Macca who's who. But will it succeed?
The Lamborghini Huracán Performante is an aerodynamic masterpiece thanks to Sant'Agata Bolognese's ALA setup – ALA stands for Aerodinamica Lamborghini Attiva or Lamborghini active aerodynamics. It's also mind-blowingly fast on a race track, but will it prove its mettle in a straight line, against the McLaren 720S?
Before we let the video answer that question, a little background on the two supercars. Lamborghini's Huracán Performante makes 640 hp courtesy of a 5.2-liter V10 and sends this output to the ground via an all-wheel-drive system and a seven-speed dual clutch gearbox.
The 720S, on the other hand, employs a smaller 4-liter twin-turbo V8 with 710 hp on tap. Power is channeled exclusively to the rear axle via a seven-speed dual clutch transmission.
On that note, here's the full duel between the Huracán Performante and the 720S. Also on that note, we're eagerly waiting for a 720S vs. P1 contest.
In the meantime, you might want to chase away the Monday blues with this life-size McLaren 720S built out of 280k Lego pieces.