McLaren Speedtail debuts as brand's first Hyper GT, can reach 250 mph
Promises to deliver the mother and father of all aerodynamics
Yes, the McLaren Speedtail is limited and yes, it is the [insert attribute here] McLaren ever built. Here's everything you need to know.
McLaren will produce 106 Speedtails, each priced at £1.75 million. The Speedtail is touted as the most powerful and most aero drag-efficient McLaren to date.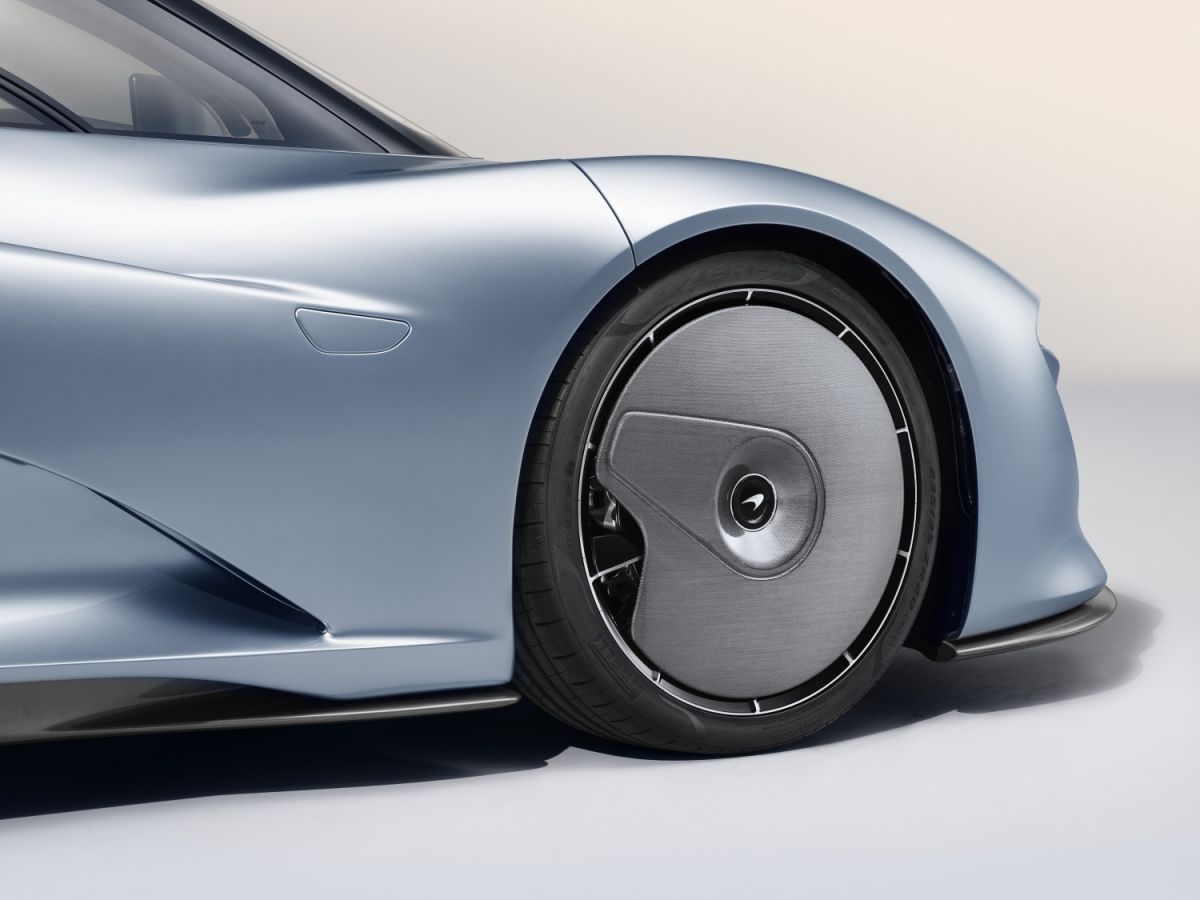 Its beating heart is a hybrid powertrain combining petrol and electricity for a power output of 1,050 PS. In Velocity mode, the Speedtail can reach 250 mph (403 km/h), outpacing McLaren F1's top speed of 243 mph (391 km/h). This mode also lowers the car by 35 mm and adjusts the active aerodynamics for optimum performance.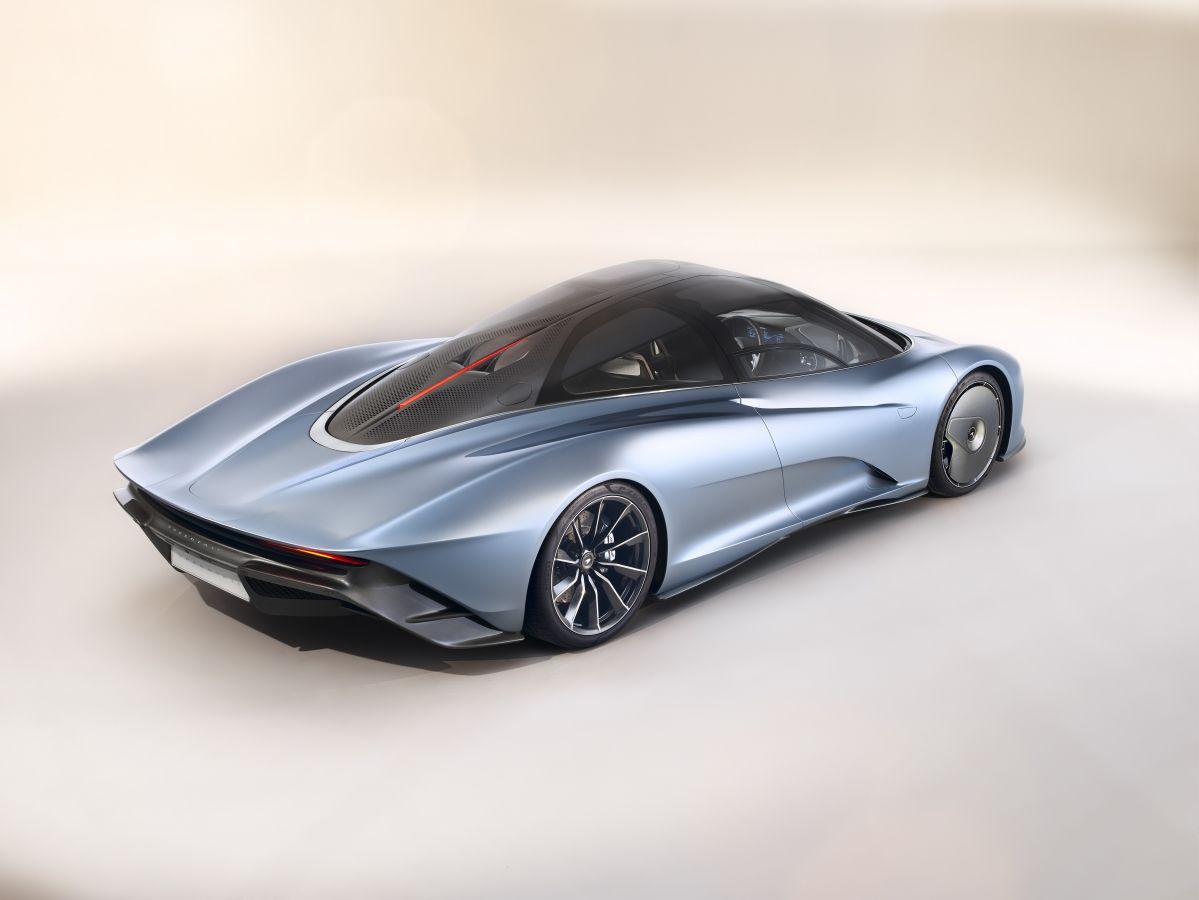 Contributing to these stunning figures is a dry weight of just 1,430 kg, which allows the Speedtail to bullet from 0 to 300 km/h (186 mph) in 12.8 seconds. Moreover, it uses uniquely-designed Pirelli P-ZERO tires created to support its bonkers abilities.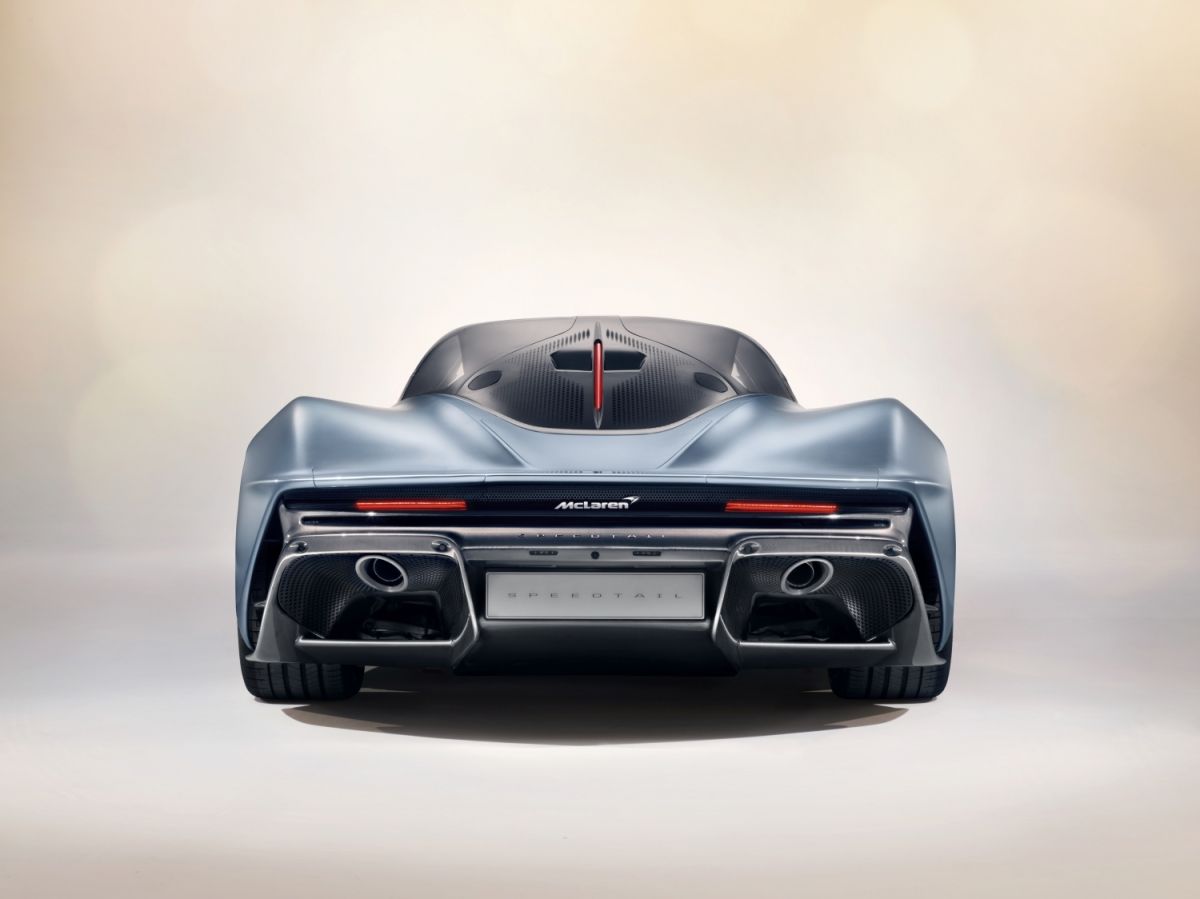 The use of modern materials - i.e. carbon fiber - is a generous affair, as every sheet of the hypercar's body is carbon fiber, shaped with only one thing in mind: extreme aerodynamic performance.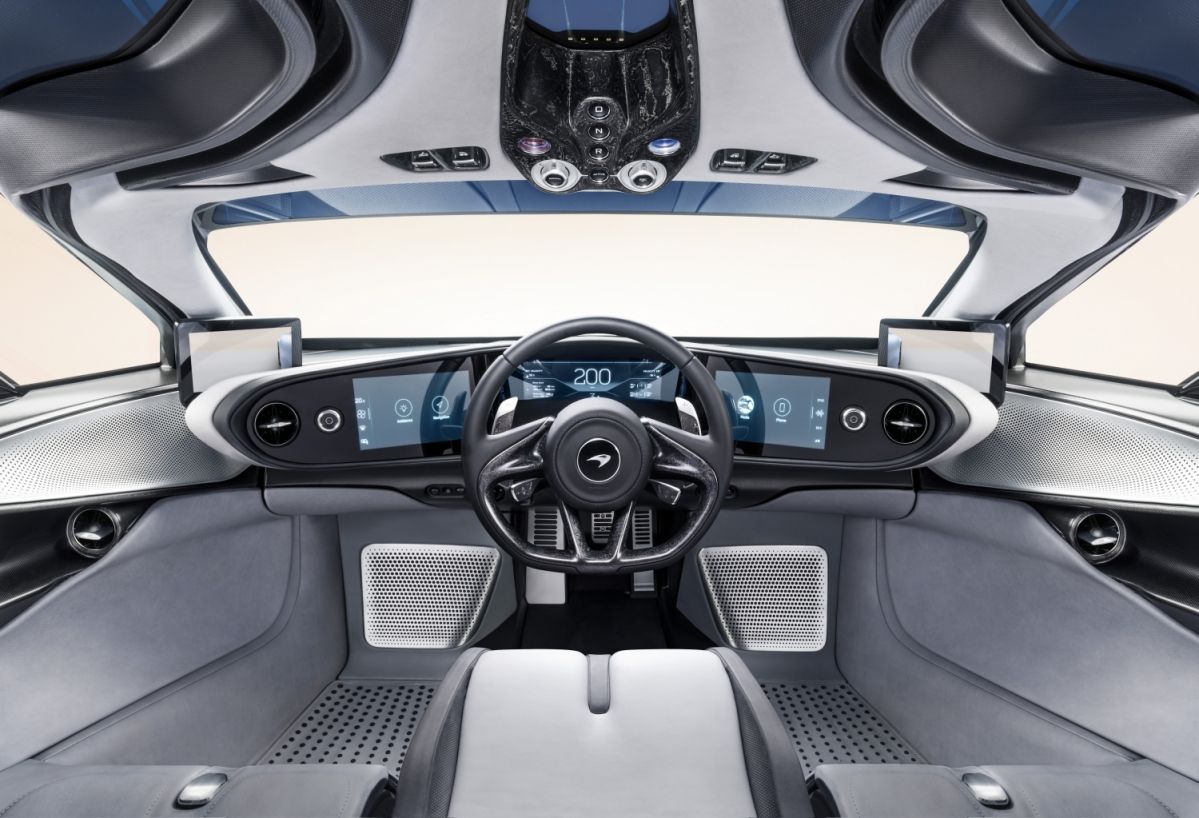 In addition, McLaren fitted the Speedtail with front-wheel static aero covers that reduce air turbulence around the wheel arches and cleverly positioned air intakes that either cool the powertrain, feed the ICE unit or help reduce drag. Traditional side mirrors have been replaced by digital rear-view cameras.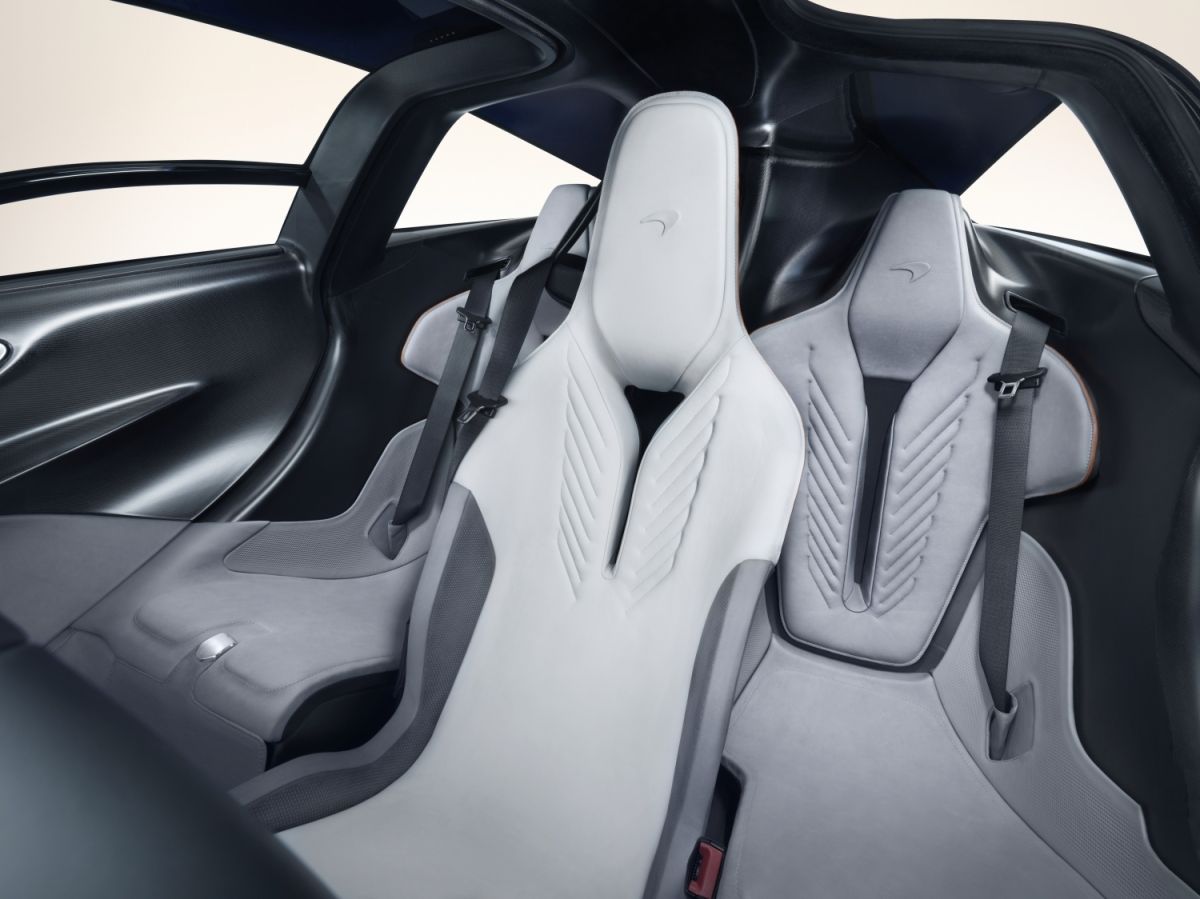 McLaren also tells us that the Speedtail is narrower than the P1 but over half a meter longer, as it stretches to 5,137 mm (roughly 17 ft) from nose to tail. Just like the McLaren F1, the drivers sits centrally, with two side seats positioned on the flanks - these are integrated into the carbon fiber monocoque.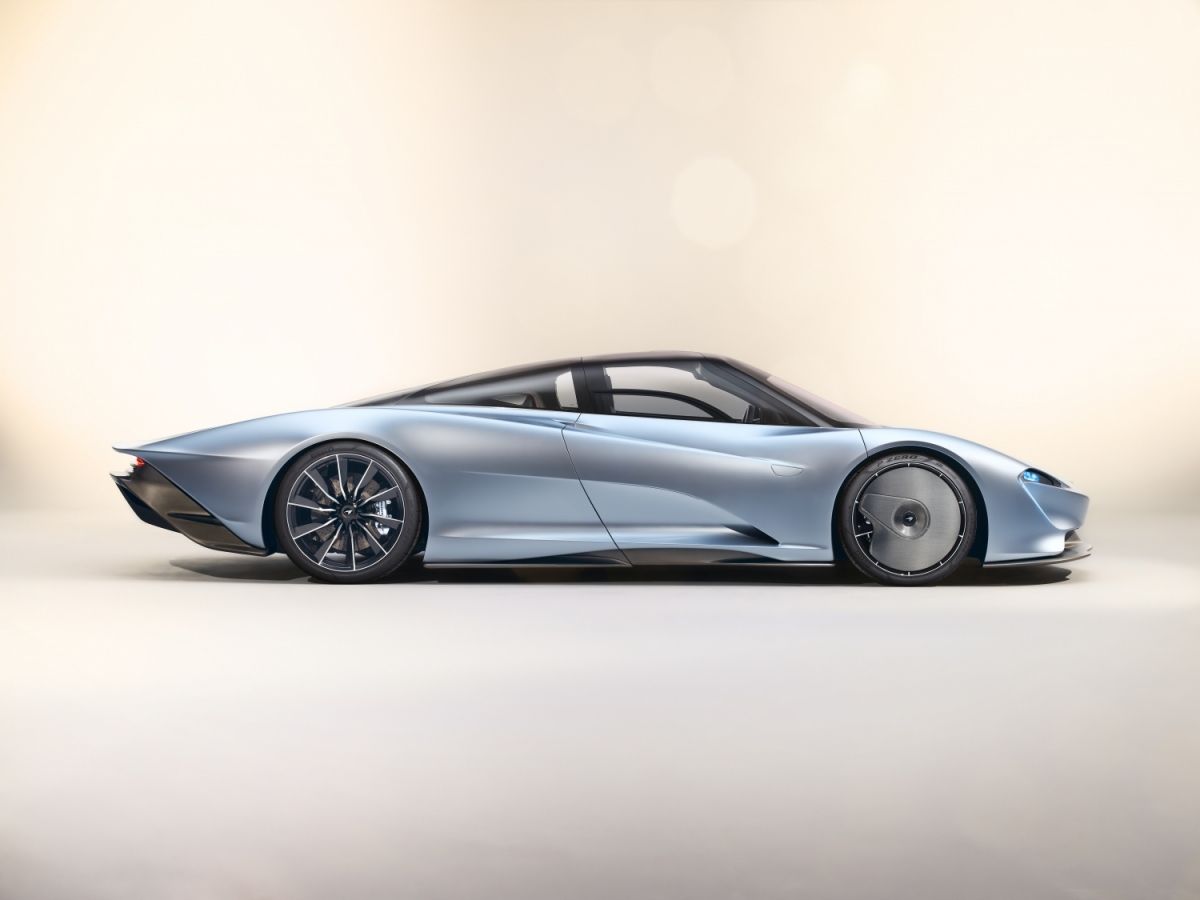 SEE MORE: McLaren 720S Track Pack is here with dedicated Track mode