It's a Hellcat of a Jeep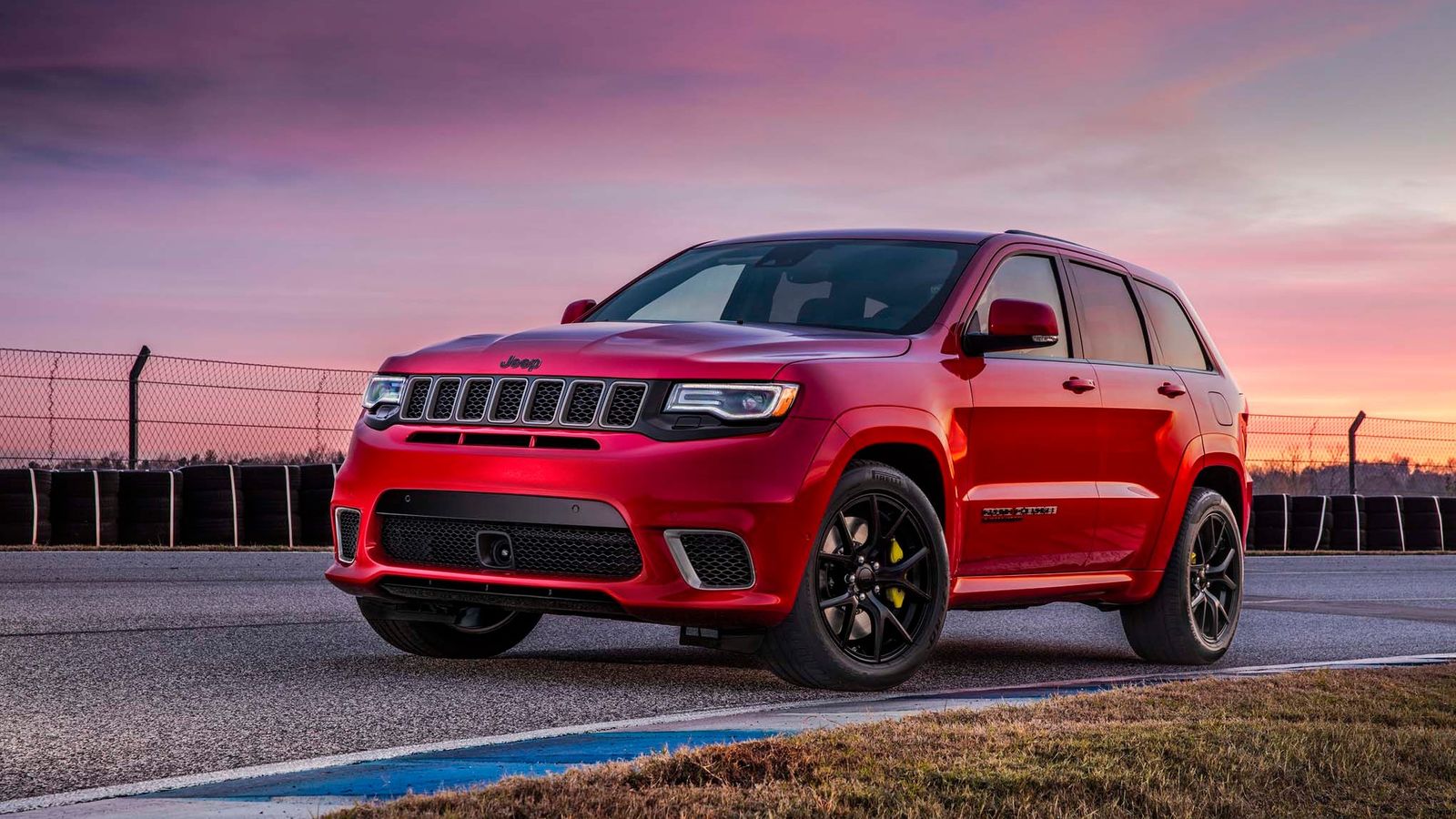 While everybody is wondering how fast the Demon is — we've already seen it in full — Jeep drops a 5,350-lb, 707-hp red-coated bomb on us. It's called the Trackhawk, and it's here to spread panic.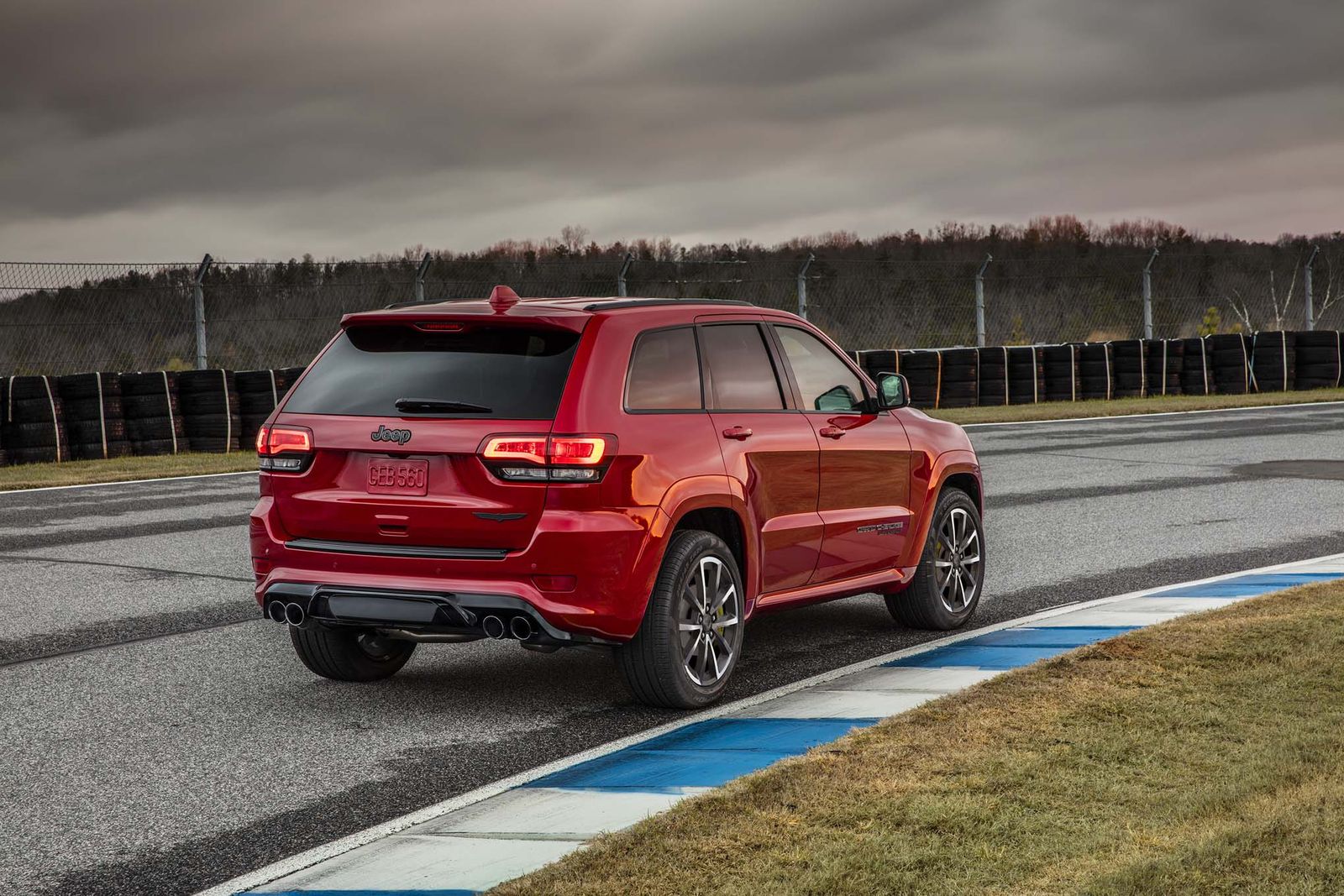 Confirming previous news, Trackhawk uses the 707-hp (717 PS) 6.2-liter supercharged V8 already seen in two Dodge SRT Hellcat models, the four-door Charger and the Challenger Coupé.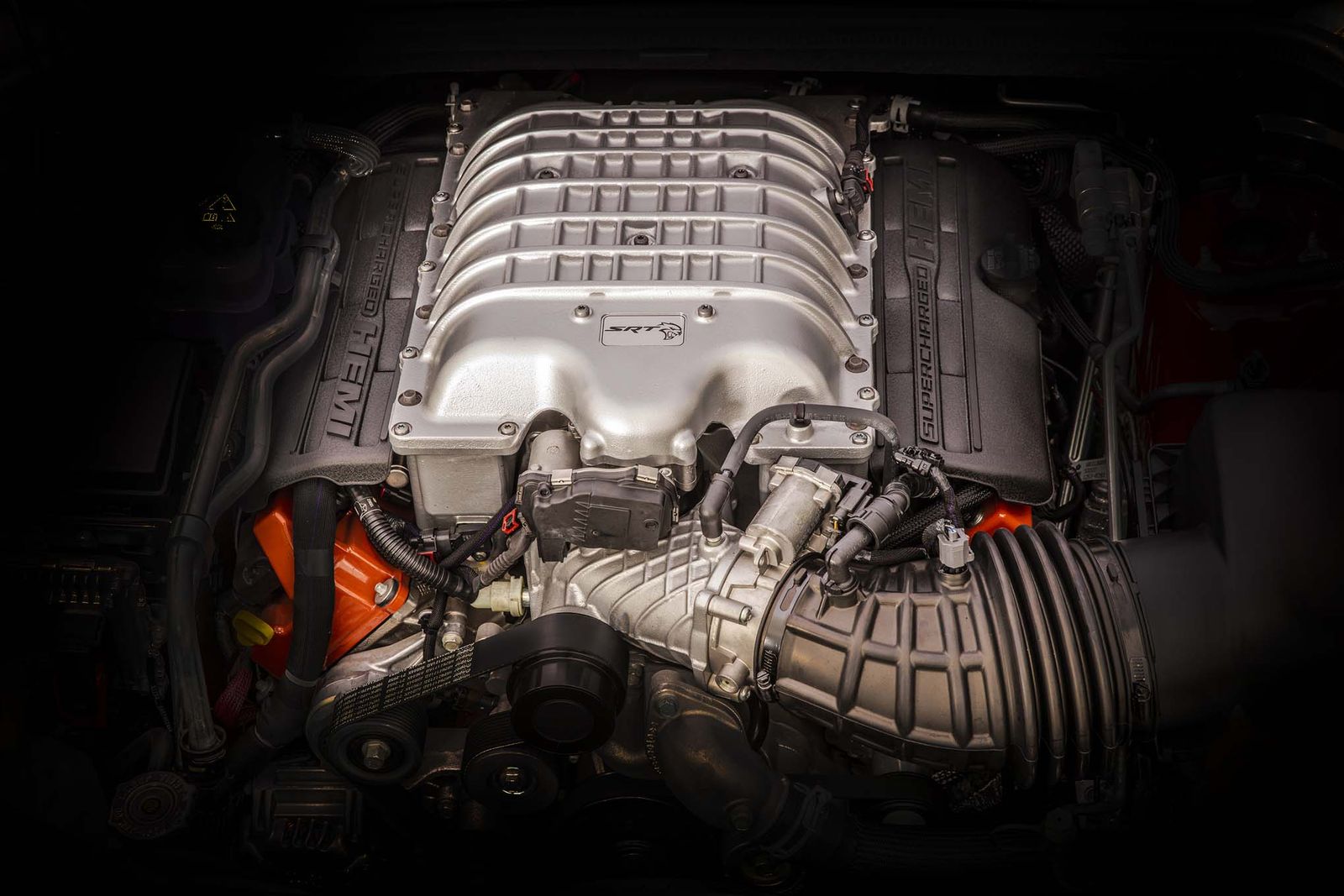 It delivers the same amount of power here (and is mated to the same eight-speed automatic), only the Jeep uses its all-wheel drive system to pin that power down. And it does it efficiently: despite the extra weight (of 900 pounds / 410 kg) the SUV has over the Challenger Hellcat, the Trackhawk can reach 60 mph from a standstill in just 3.5 seconds. It's a tenth-of-a-second faster than Dodge's two-door muscle car.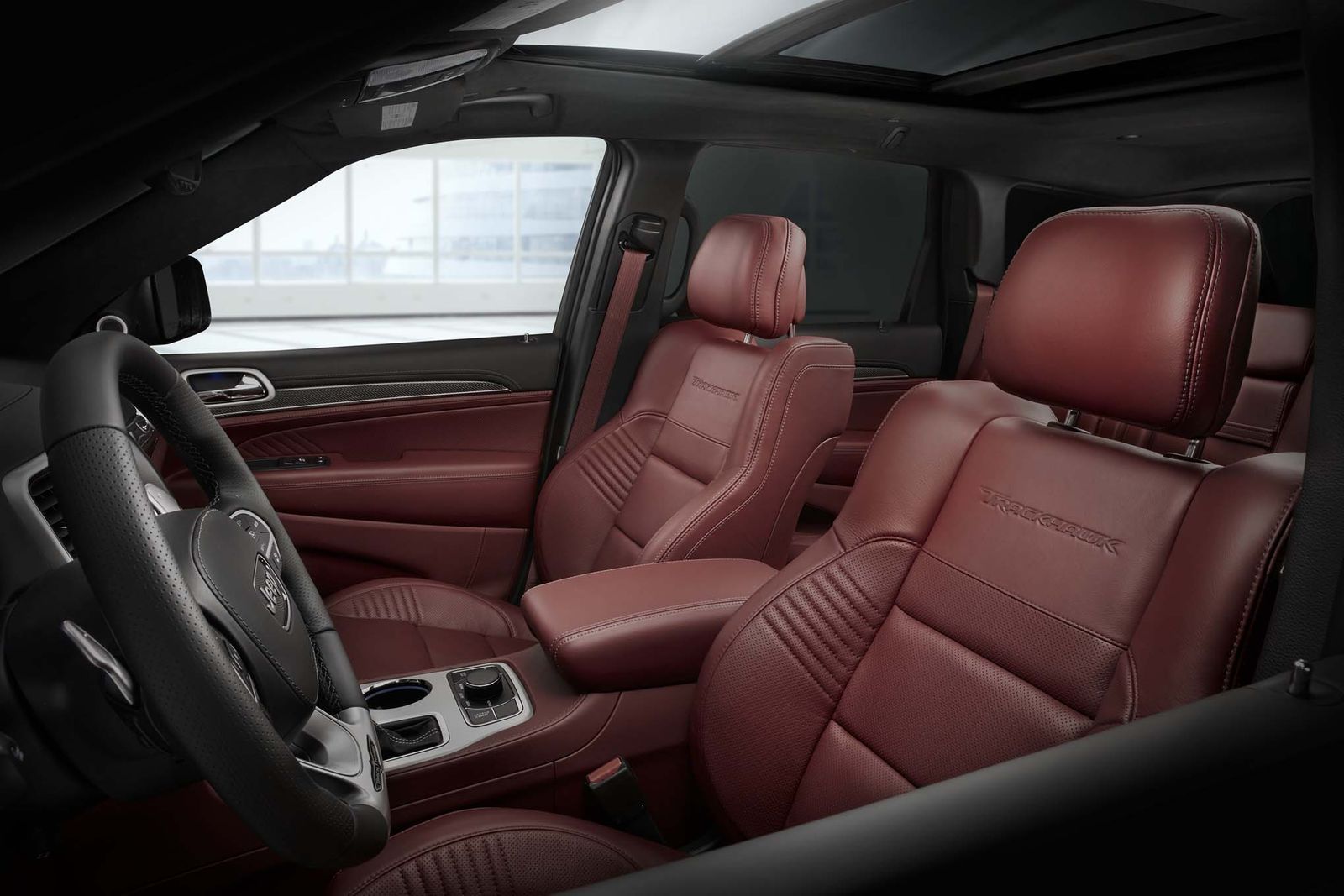 Trackhawk's transfer case can juggle with the 650 lb-ft (881 Nm) of torque depending on what the driver needs. In Tow mode, the front axle gets more than the rear one (it's a 60/40 torque distribution setup) while in Snow it's equally distributed. The standard setup is 40/60, and more torque is sent to the rear (30/70) in Track mode.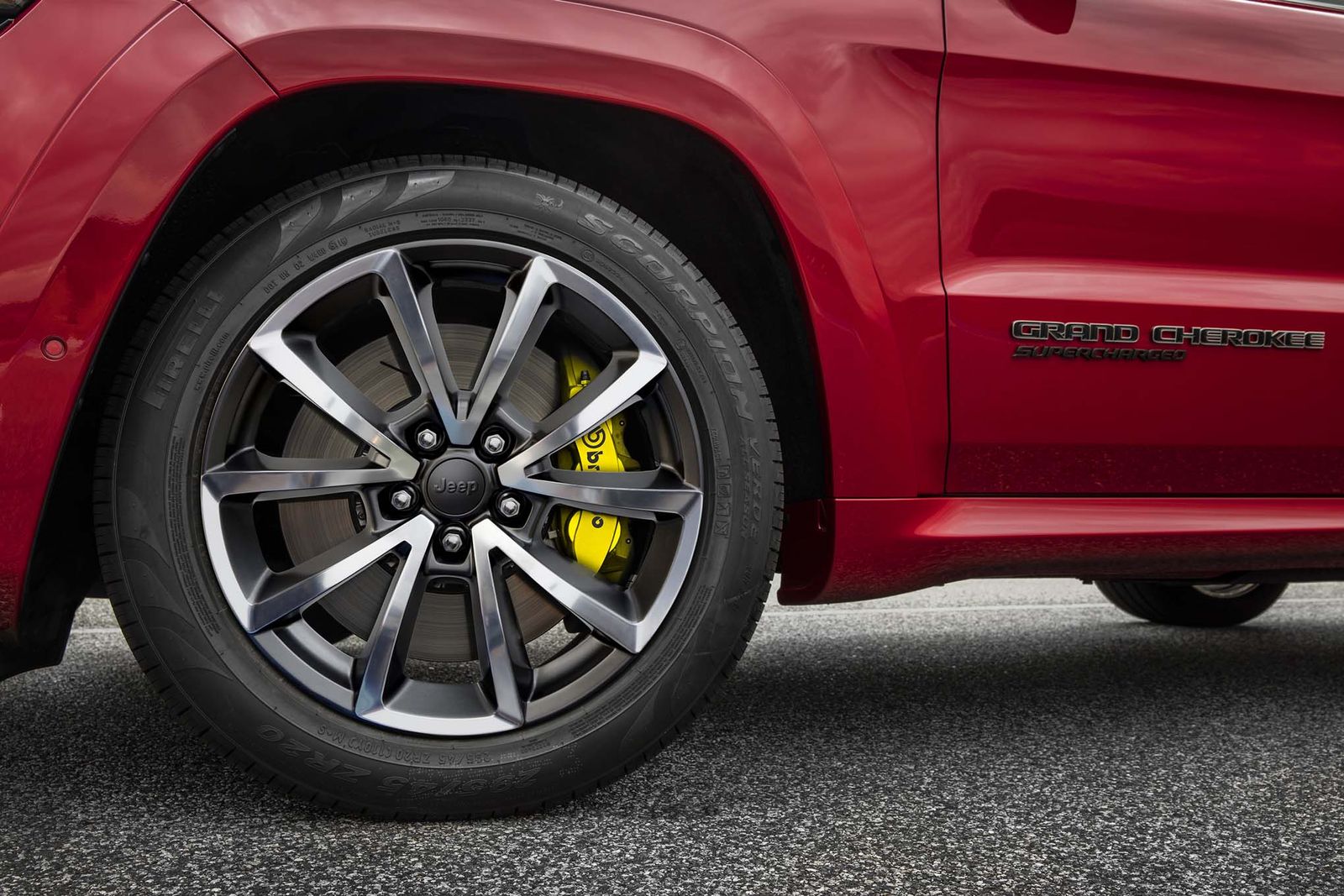 About the track — all that power is put to good use (and wisely manipulated) not only in a straight line: the Trackhawk can pull a maximum lateral acceleration of 0.88; Charger can reach 0.92. Oh, and its top speed is 180 mph (290 km/h). So the 17.75-in (400-mm) front brakes — accompanied by two 13.78-in (350-mm) discs on the rear — will come in handy when you want to put a stop to this madness.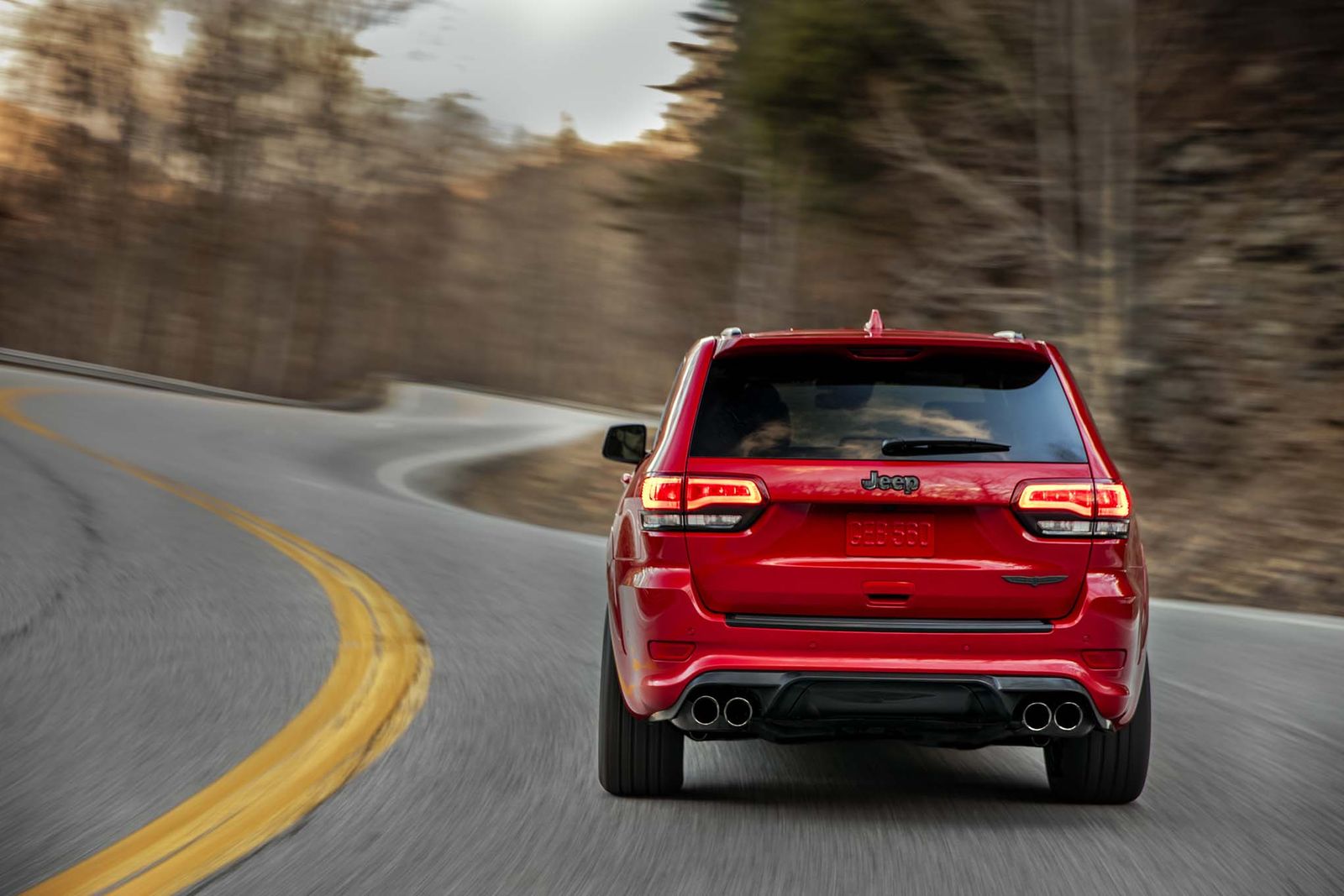 You'd thought it couldn't get better than this; it can: a 2018 Jeep Grand Cherokee Trackhawk starts at around $85,000, which is a lot cheaper than any of its premium rivals.