A David versus Goliath kind of story we can learn from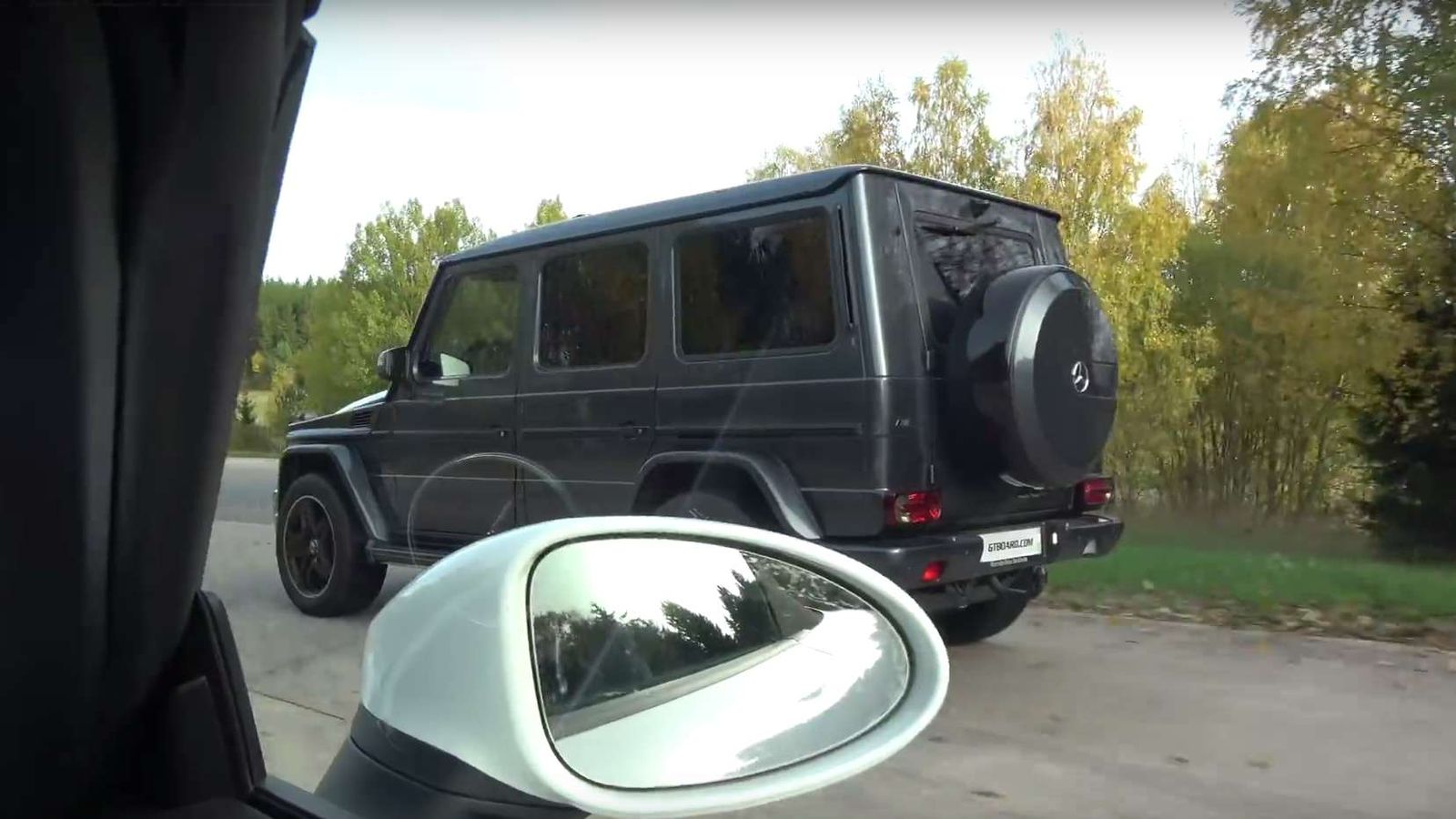 We all feel shivers down our spine upon every time we hear about thousands of horsepower crammed in one car. It's the first rating criterion we think of when we talk about cars. As this clip shows, power isn't all.
It's unlikely to see a Mercedes-AMG G63 pitched against a Porsche 718 Boxster S in a race, without one of them being at an utter disadvantage. In this case, a drag race, the boxy G63 is the victim.
Mercedes-AMG G63 uses a 5.5-liter twin-turbo V8 (563 hp/570 PS, 561 lb-ft/760 Nm), and the four-wheel-drive 4MATIC to sprint to 62 mph (100 km/h) in 5.4 seconds. That's impressive, considering its 5,758-lb (2,612 kg) curb weight.
It's a potent and posh off-roader but not quite the getaway car. Its poor drag coefficient of 0.53 cd limits the G's top speed at 130 mph (210 km/h – 230 km/h with the optional AMG Driver's Package) despite its 563 hp (570 PS) and 561 lb-ft (760 Nm) at its disposal.
Its unlikely drag race rival here is a Porsche 718 Boxster S, which means the mid-mounted turbocharged four-pot is good for 345 hp (350 PS) and 310 lb-ft (420 Nm). It weighs less than 3,000 pounds (1,400 kg) which makes the 0-62 mph (100 km/h) sprint possible in 4.6 seconds (4.4 if the Sport Chrono Package is selected). Moreover, the drag coefficient of 0.32 helps the car maintain its acceleration up to a 177 mph (285 km/h) top speed.
Even on paper, the G63 has no ace up its sleeve, but it's incredible how easily the 718 gets away. Viewed from the Porsche's side mirror, the G looks like it's given up on the race (although it didn't').