This could be a close call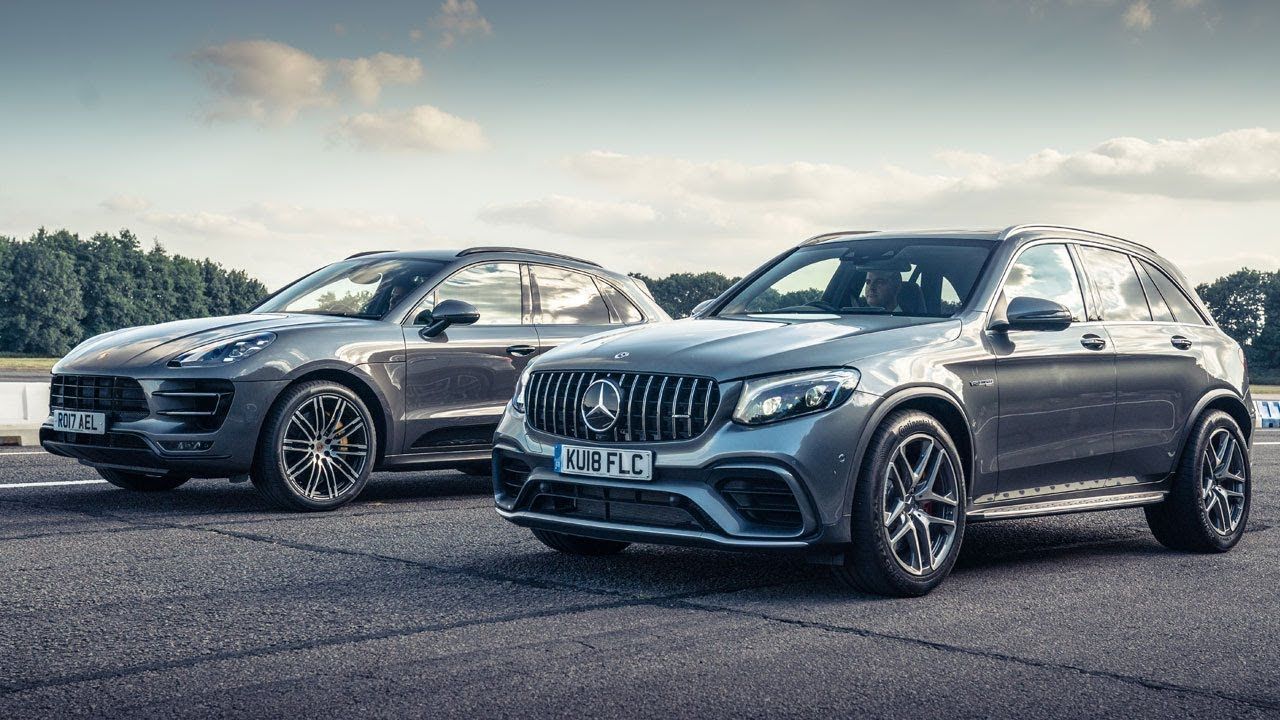 Watch the Mercedes-AMG GLC 63 take on the Porsche Macan Turbo on the drag strip.
The two mid-sized SUVs sit at the top of their respective lineups but which one will rule supreme? Will it be the Macan? Or will it be the Merc-AMG GLC 63, whose S derivative just became the fastest production SUV on the Nürburgring?
Well, Top Gear set out to discover just that. So they took a Porsche Macan Turbo fitted with the Performance Pack (434 hp, 442 lb-ft) and pitted it against the Mercedes-AMG GLC 63 (503 hp, 516 lb-ft).
Now, the Mercedes-AMG weighs 2,010 kg, while the Macan is 10 kg lighter. On paper, the Mercedes can sprint from 0 to 62 mph (100 km/h) in 3.8 seconds while the Macan needs 4.4 seconds to run the same interval.
Curious who wins this one? The answer lies below.
SEE MORE: Porsche 911 GTS drag races Audi RS4, the finish is tight