One's going in reverse, the other hopes it can cause an upset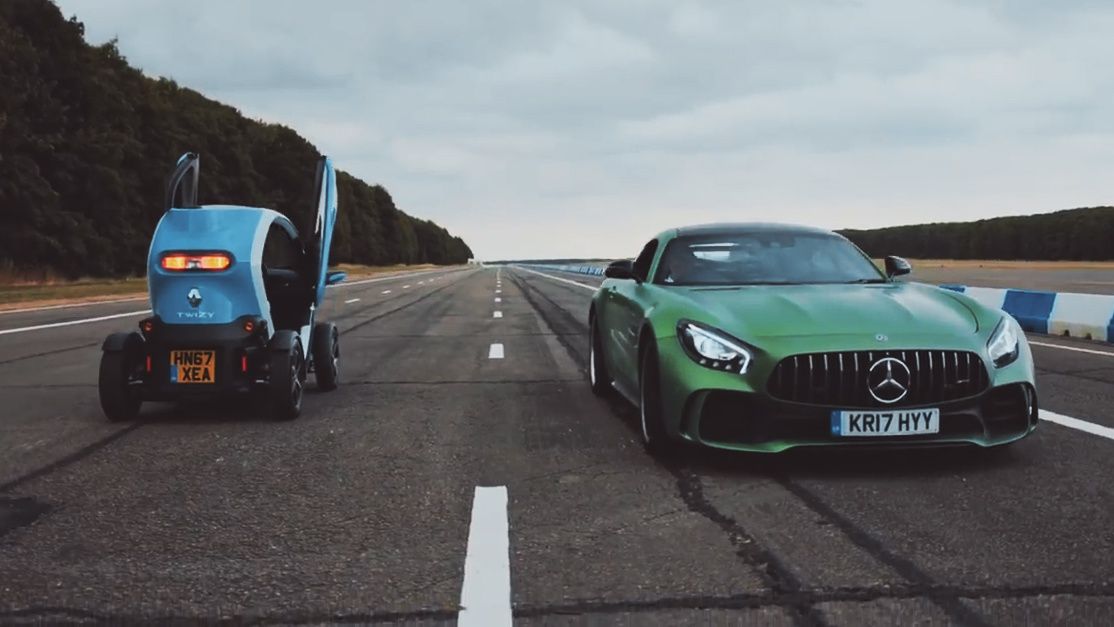 Right, since we're all tucked away from our jobs, bellies full of festive goodies, here's a video of a Mercedes-AMG GT R drag racing a Renault Twizy.
What's the catch, you must be wondering, right? Well, TopGear wanted to make something really special out of this one and as a result, the Merc-AMG is going in reverse.
Why did they pick these two particular cars for a drag race? Well, we can't tell for sure, but we guess it has something to do with the fact that the Mercedes-AMG E 63 S vs Dacia Logan MCV thing was already taken.
Just for the sake of the argument, Renault's Twizy tips the scales at 450 kg which is almost four times less than the Mercedes-AMG GT R (1,630 kg) but only makes 17 hp, compared to the 577 hp churned out by the GT R's V8.
So, we're asking you: which cars wins this one? Only one way to find out…
SEE MORE: Watch how Bugatti tests its 3D-printed brake calipers