Mercedes-AMG Project One hurricanes through Frankfurt 2017
Has over 1,000 hp and oozes Formula 1 technology
It's been teased, speculated upon and then speculated upon some more. But the wait is over: this is the real deal and probably one of IAA 2017's most spectacular appearances. Ladies and gents, the Mercedes-AMG Project One hypercar.
Dubbed "the first Formula 1 car with MOT approval," the mid-engined Mercedes-AMG Project One hypercar relies on a hybrid powertrain coming straight from F1 that makes in excess of 1,000 hp.
According to Mercedes-AMG, the front wheels are spun by two electric motors (120 kW/161 hp each) and Project One can reach a top speed of 350 km/h (a little over 217 mph). The rear axle handles a power output of 500 kW (670 hp).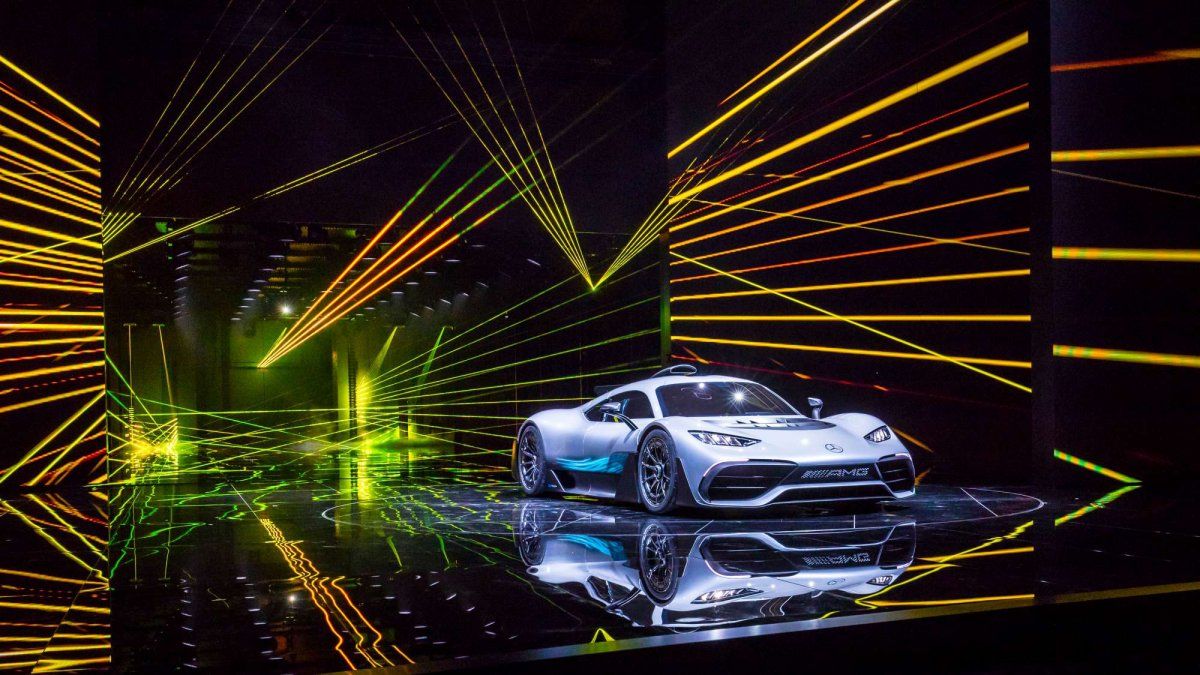 At the heart of the hypercar is a 1.6-liter V6 petrol engine with direct injection and one electrically-assisted turbocharger donated by the Mercedes-AMG Petronas F1 race car. The engine also has four overhead camshafts driven by spur gears.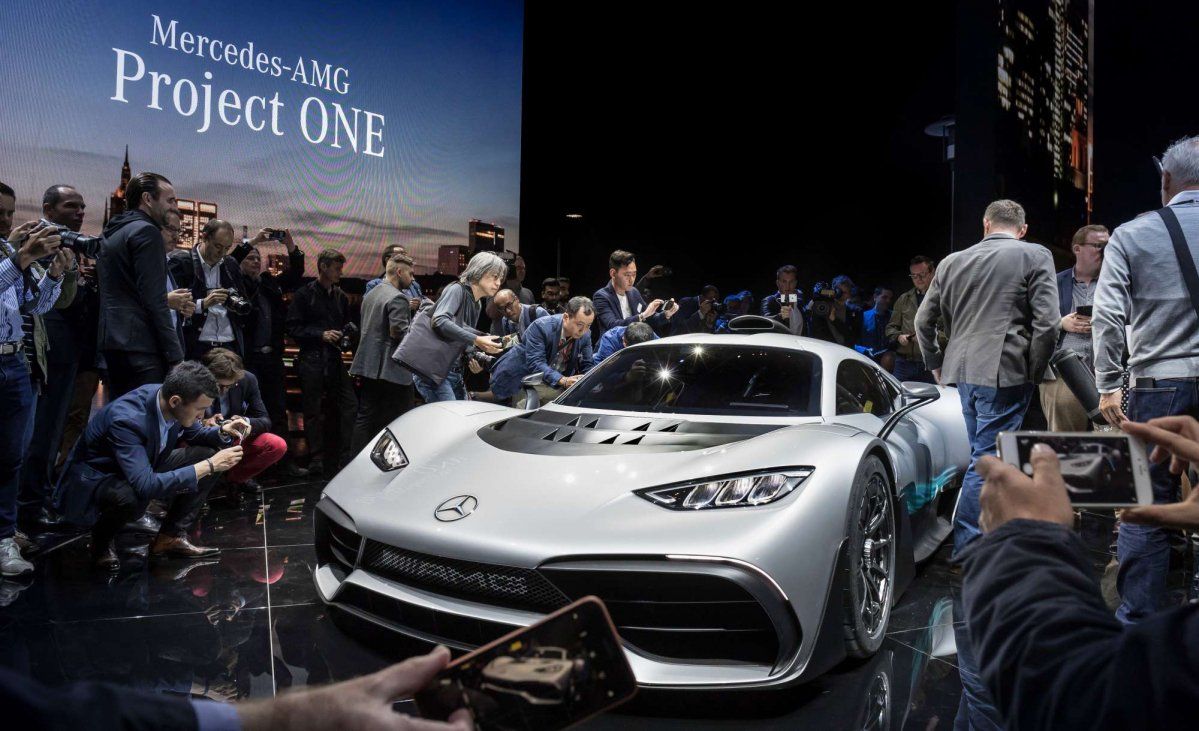 The valve springs are now pneumatic instead of mechanic, so the Project One's engine revs to 11,000 rpm, an unseen feature in a road-going car until this point. The turbocharger is assisted by a 90 kW electric motor that drives the compressor turbine under heavy acceleration or when the car sets into motion.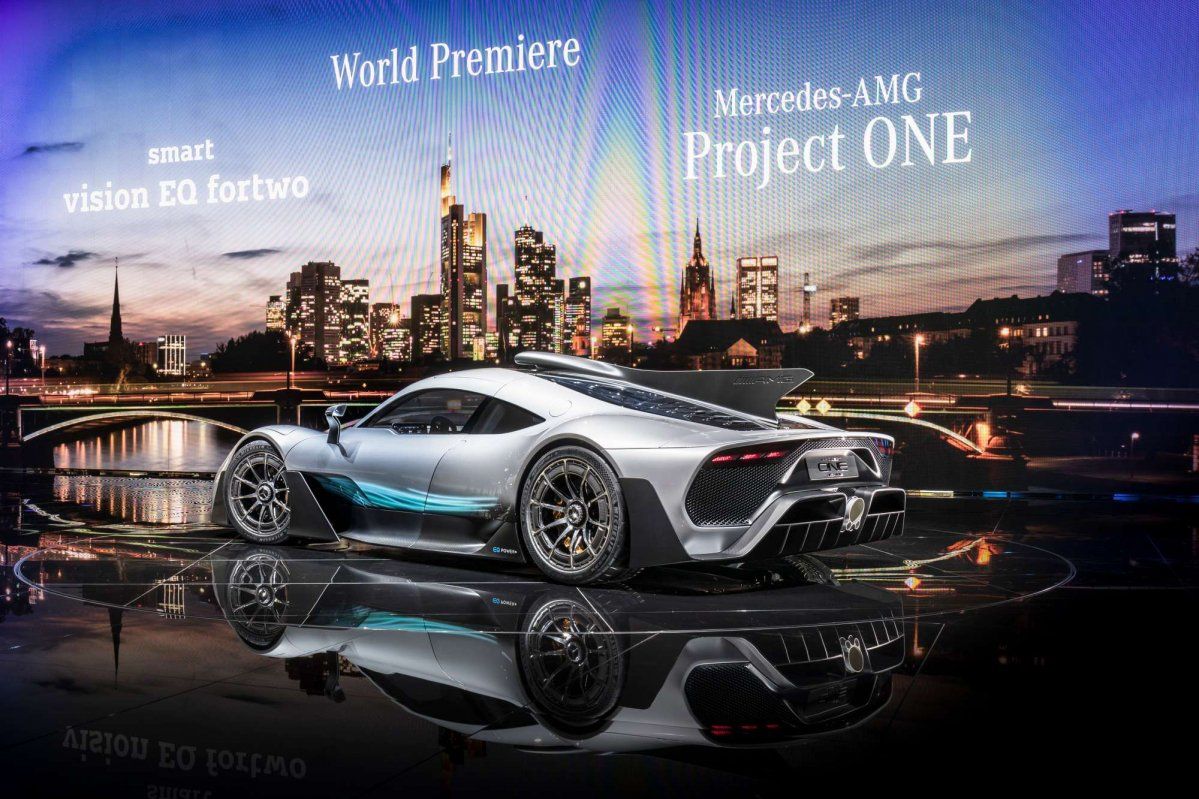 Another electric motor (120 kW) is connected to the crankshaft and fed with electricity produced by the excess exhaust passing through the turbocharger to cancel out turbo lag. Mercedes-AMG claims response times are shorter than those of a naturally-aspirated V8 engine.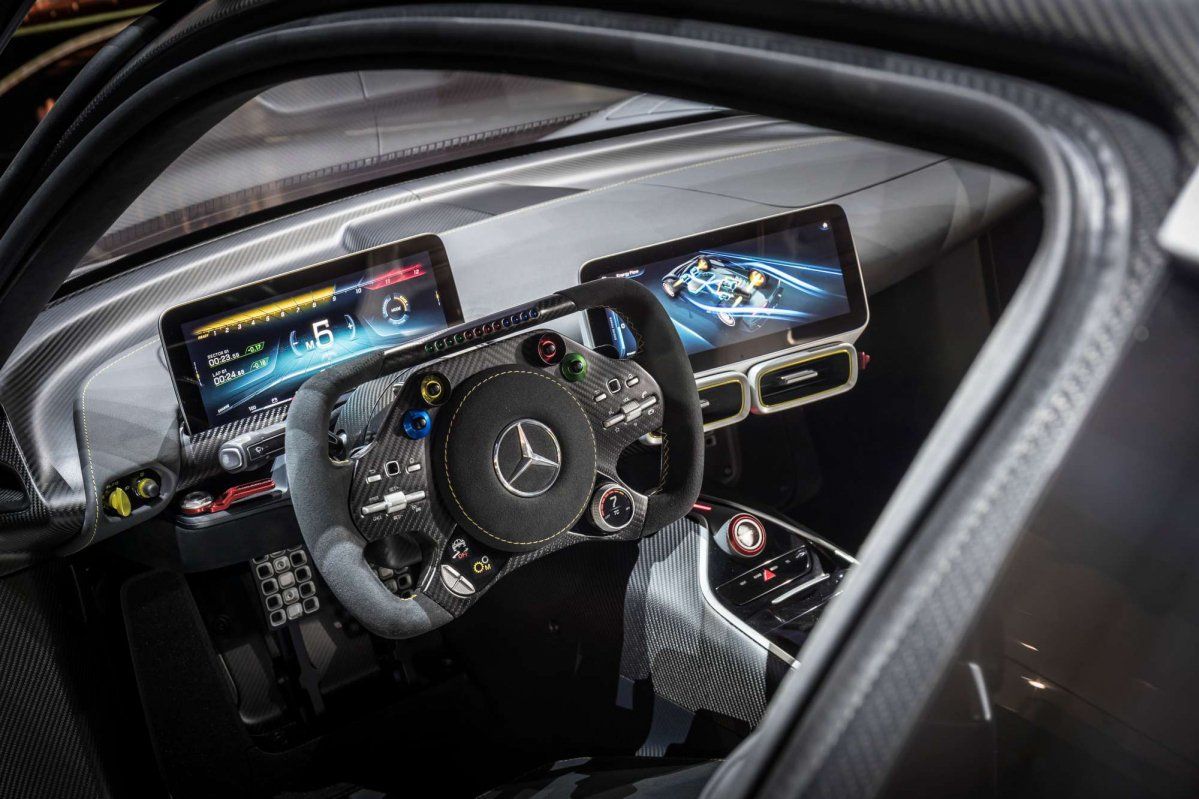 The two electric motors mentioned earlier are also part of an all-wheel drive system, as the front axle "allows individual acceleration and braking of each front wheel, and therefore selective torque distribution (torque vectoring) for particularly high levels of vehicle dynamics."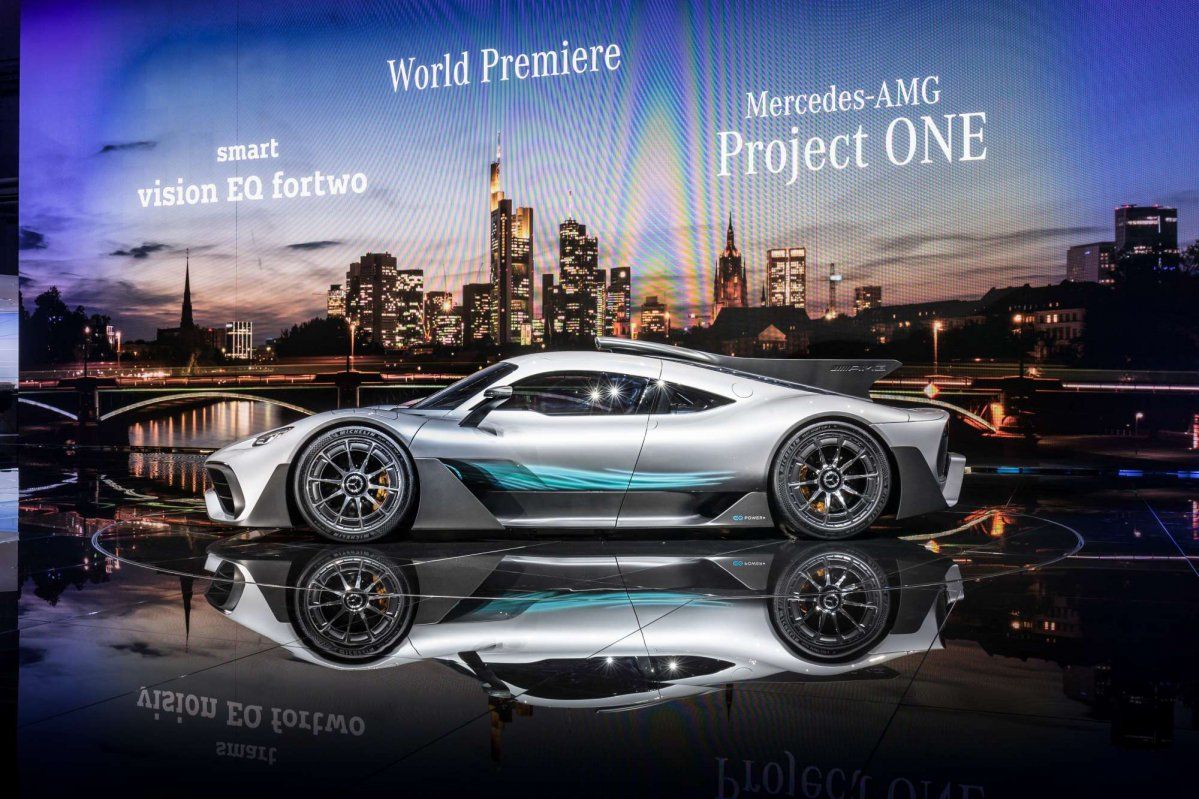 The driver manages all the resources via an eight-speed automated AMG Speedshift manual transmission and acceleration from 0 to 200 km/h is said to take place in under 6 seconds.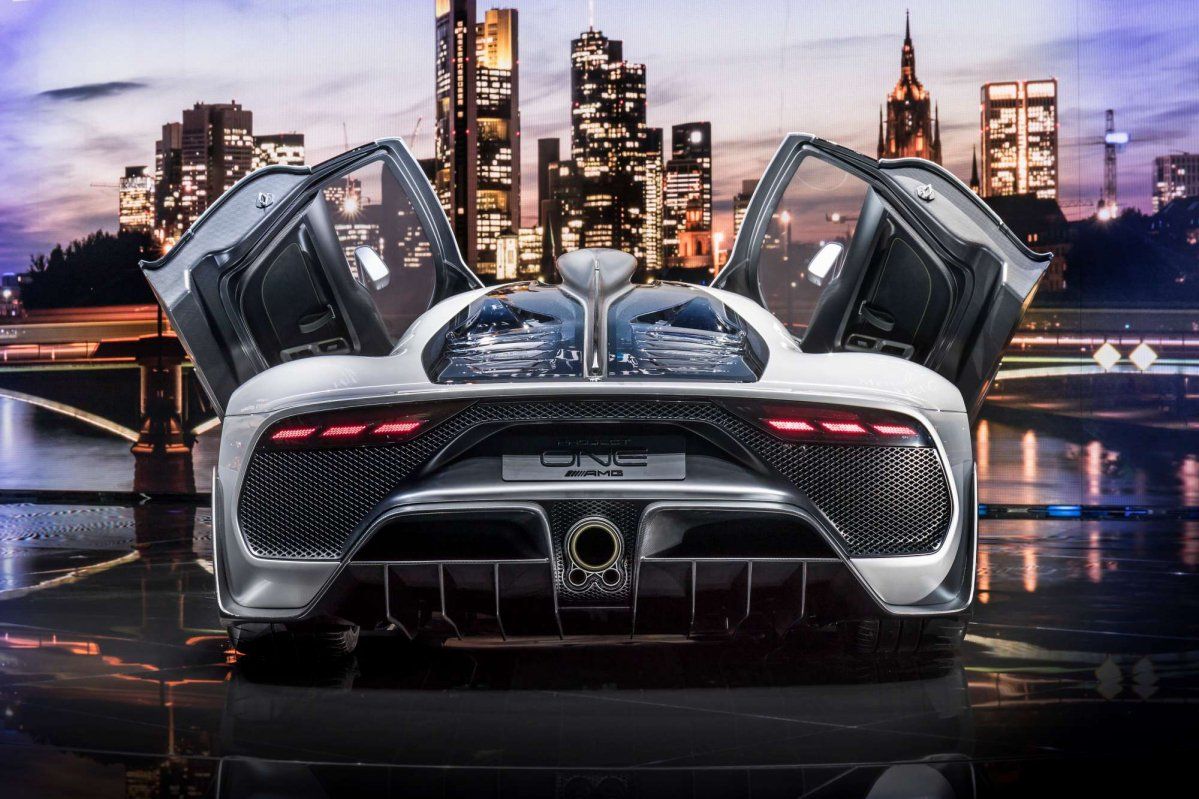 Not that it matters that much, but Mercedes-AMG estimates a 25-km pure electric range for the Project One. Elsewhere, the interior is Formula 1, the steering wheel is also Formula 1 and even the materials and colors are Formula 1.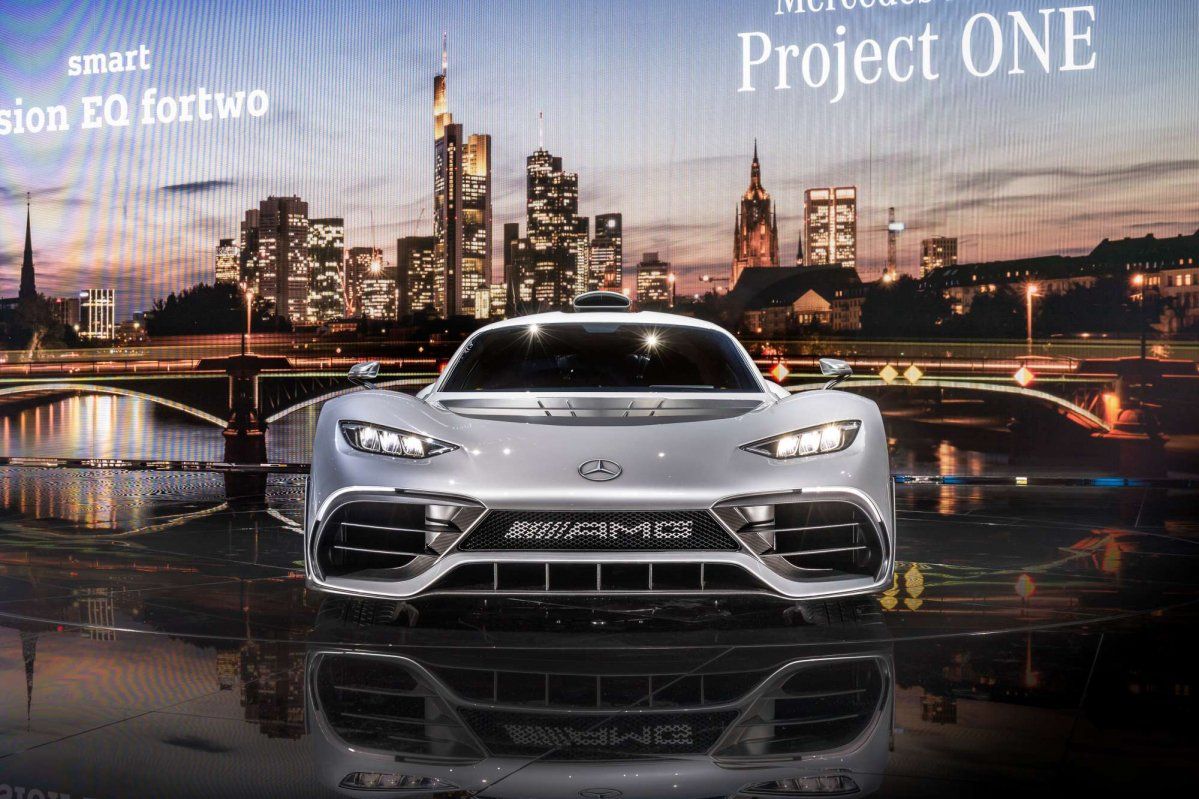 Feel free to browse the photo gallery and note that we'll update this article with photos and videos taken on the spot.