Under its posh-looking body, the X-Class is a Nissan NP300 Navara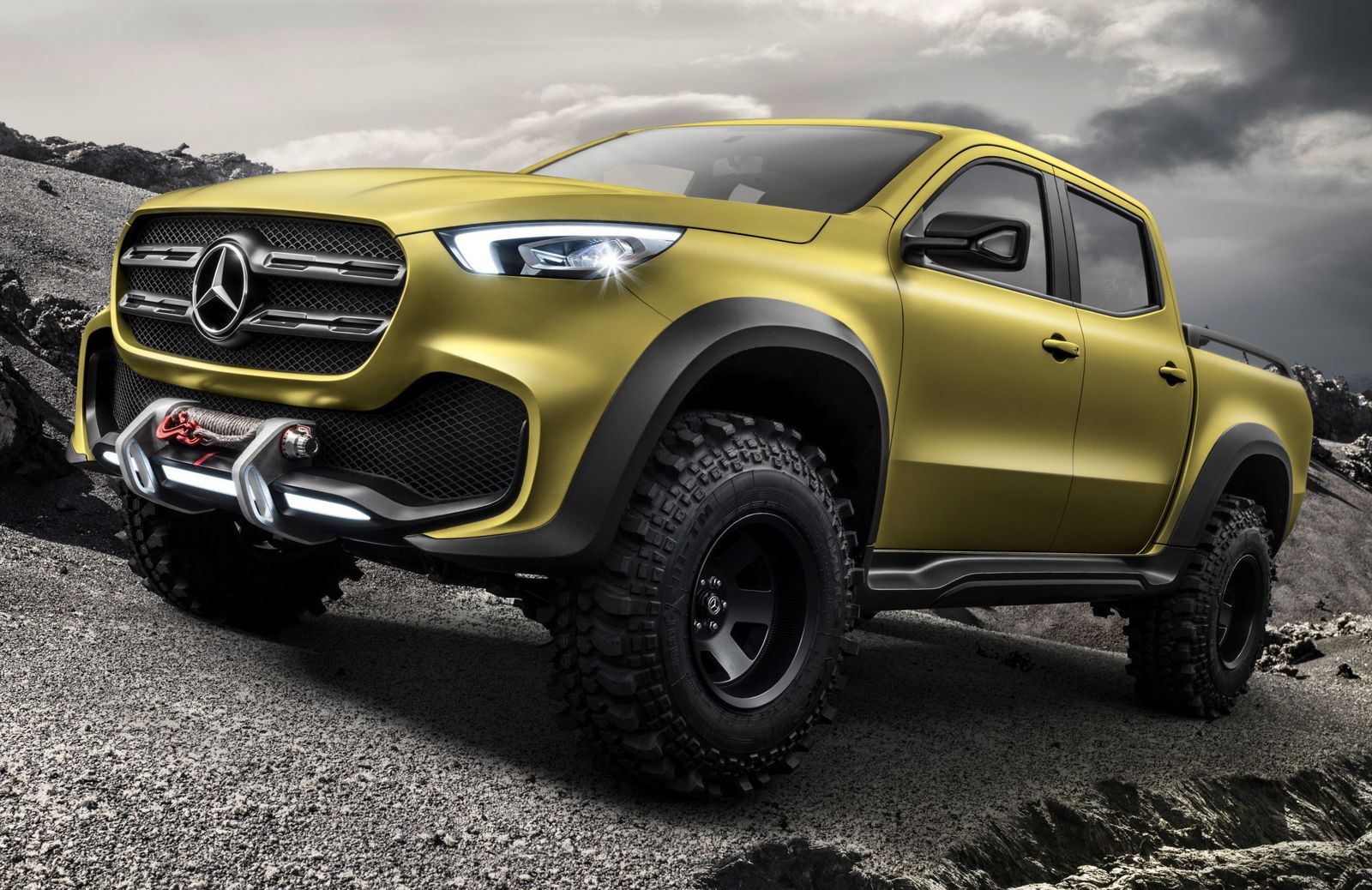 With the Concept X-Class, Mercedes-Benz wants to prove mid-size pickups can be aspirational vehicles too.
It may use the same platform as the Nissan NP300 Navara, but it looks way more upscale, offering two very different flavors: one designed with off-road adventures in mind (called the "powerful adventurer") and another aimed at fashionable city dwellers (named the "stylish explorer").
While the X-Class is a concept vehicle for now, the production version is expected to retain the essential design features seen on these two concepts.
Offering seating for up to five passengers, the X-Class will be the world's first premium mid-size pickup when it launches in late 2017. The key markets for the new models will be Argentina, Brazil, South Africa, Australia, New Zealand, and Europe. Sadly for our U.S. readers, it won't be offered there.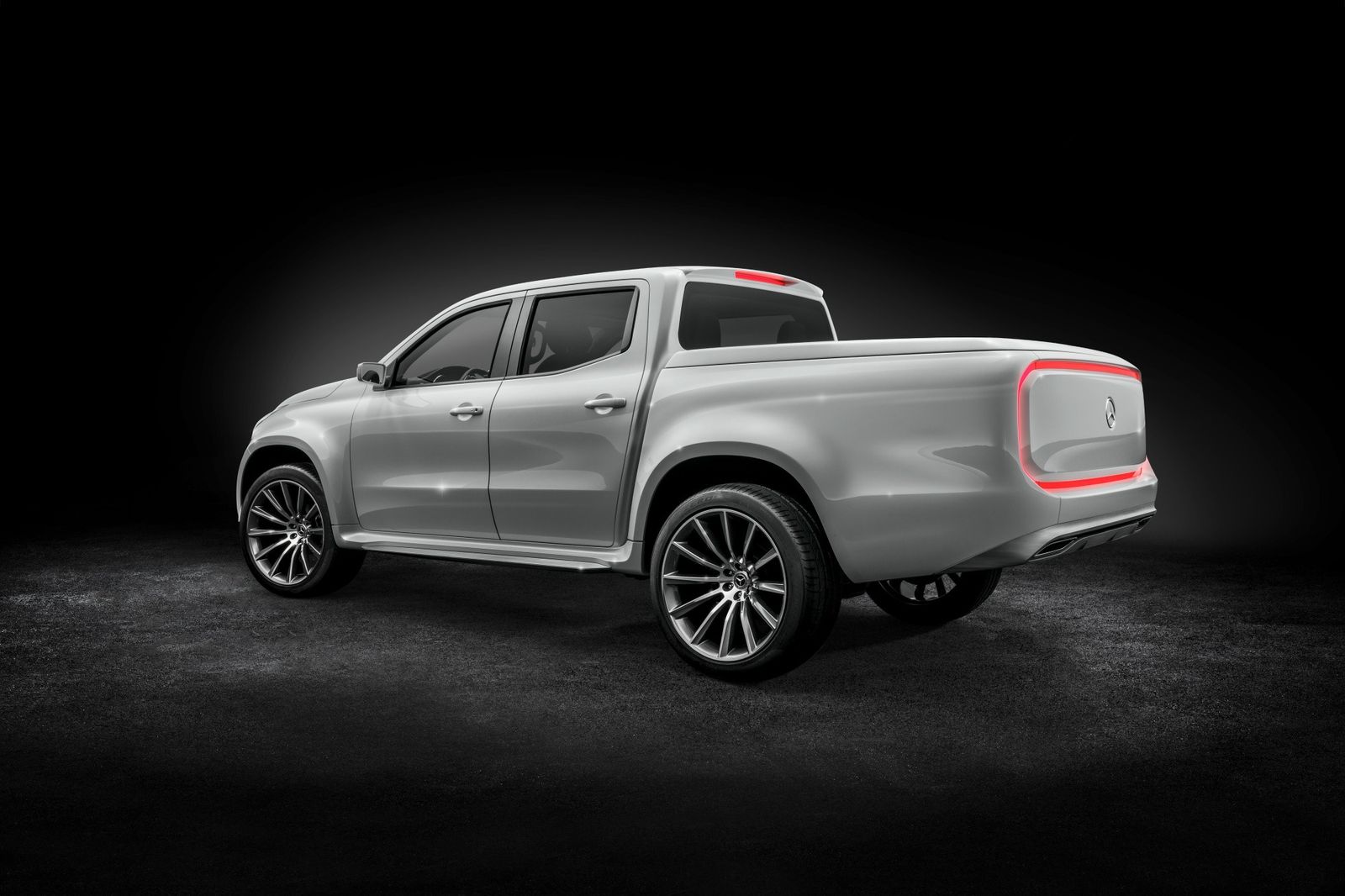 Customers of the X-Class will be able to choose from different trim levels to customize the vehicle's exterior and interior. Additionally, Mercedes-Benz will develop a range of accessories for the pickup. Furthermore, a series of interior components from the C-Class and V-Class will be found in the X-Class as well, making it instantly recognizable as a Mercedes-Benz.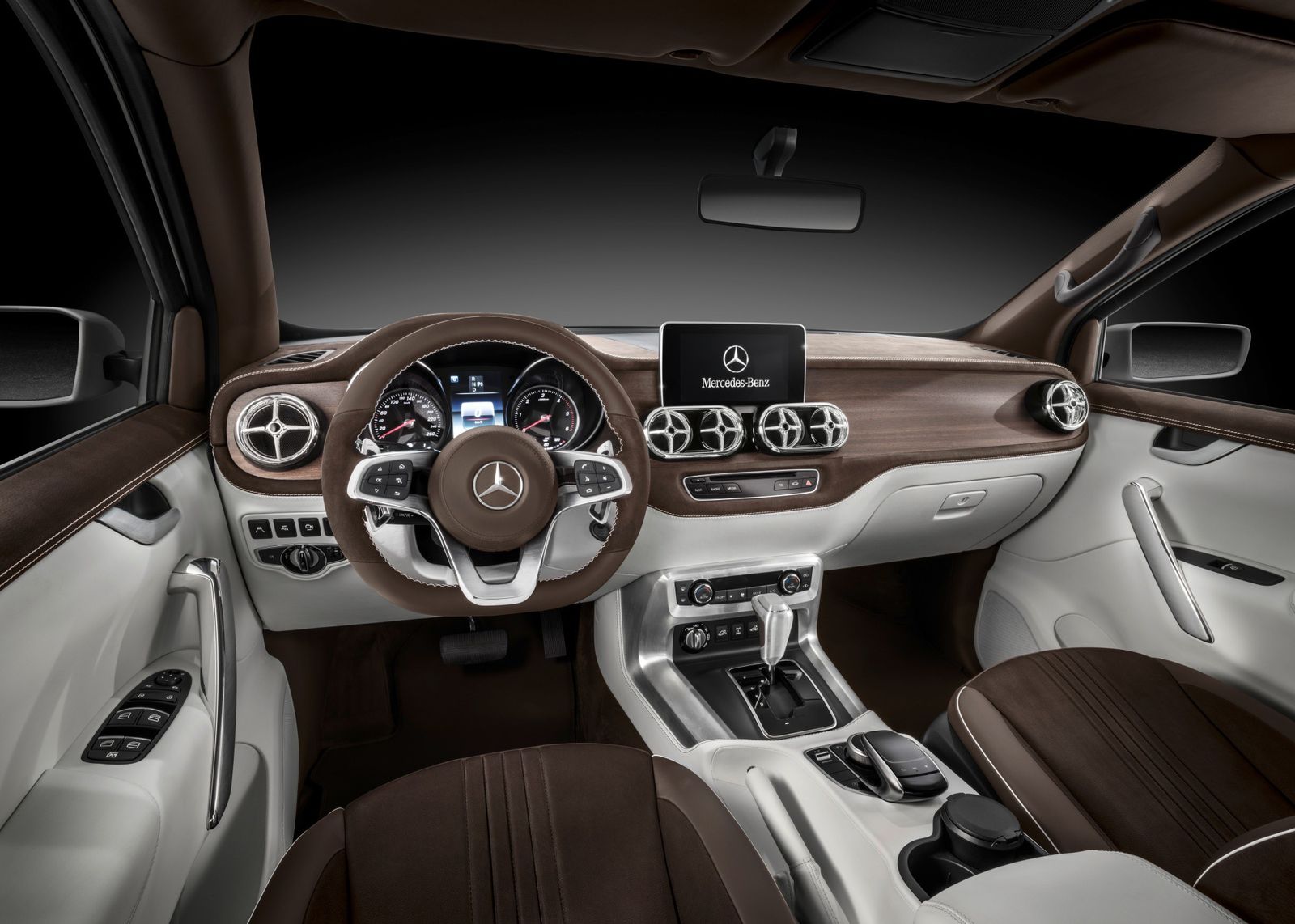 Engine choices will be topped by a V6 diesel in combination with the 4MATIC permanent all-wheel drive system. No other engines are mentioned, but the X-Class is likely to offer the Navara's 2.3-liter four-cylinder turbodiesel as well.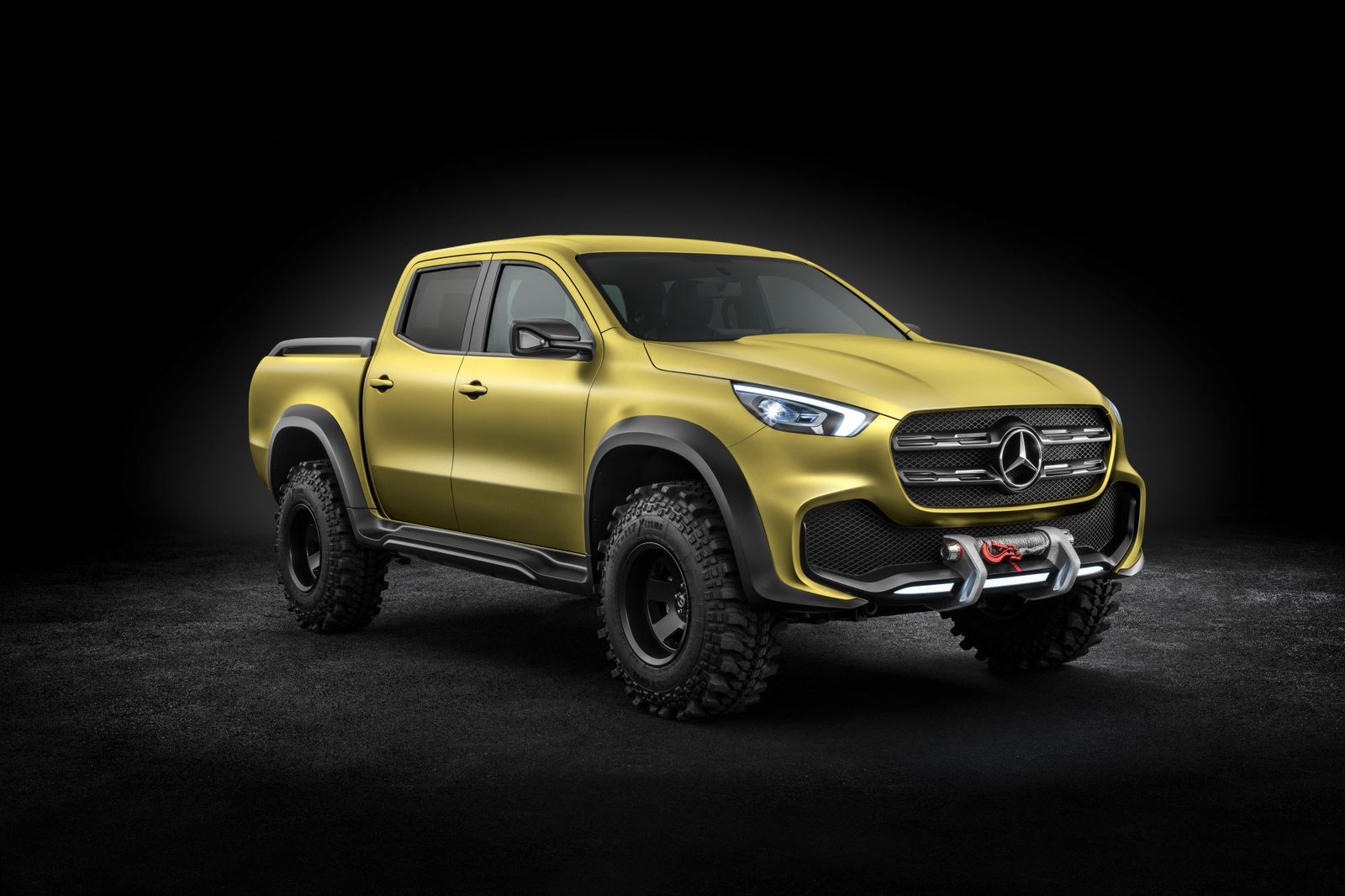 The all-wheel-drive system will combine an electronic traction system, a transfer case with reduction gear, and two differential locks. Under extreme off-road conditions, the rear differential and the inter-axle differential can be locked, making it possible to tackle challenging obstacles and inclines.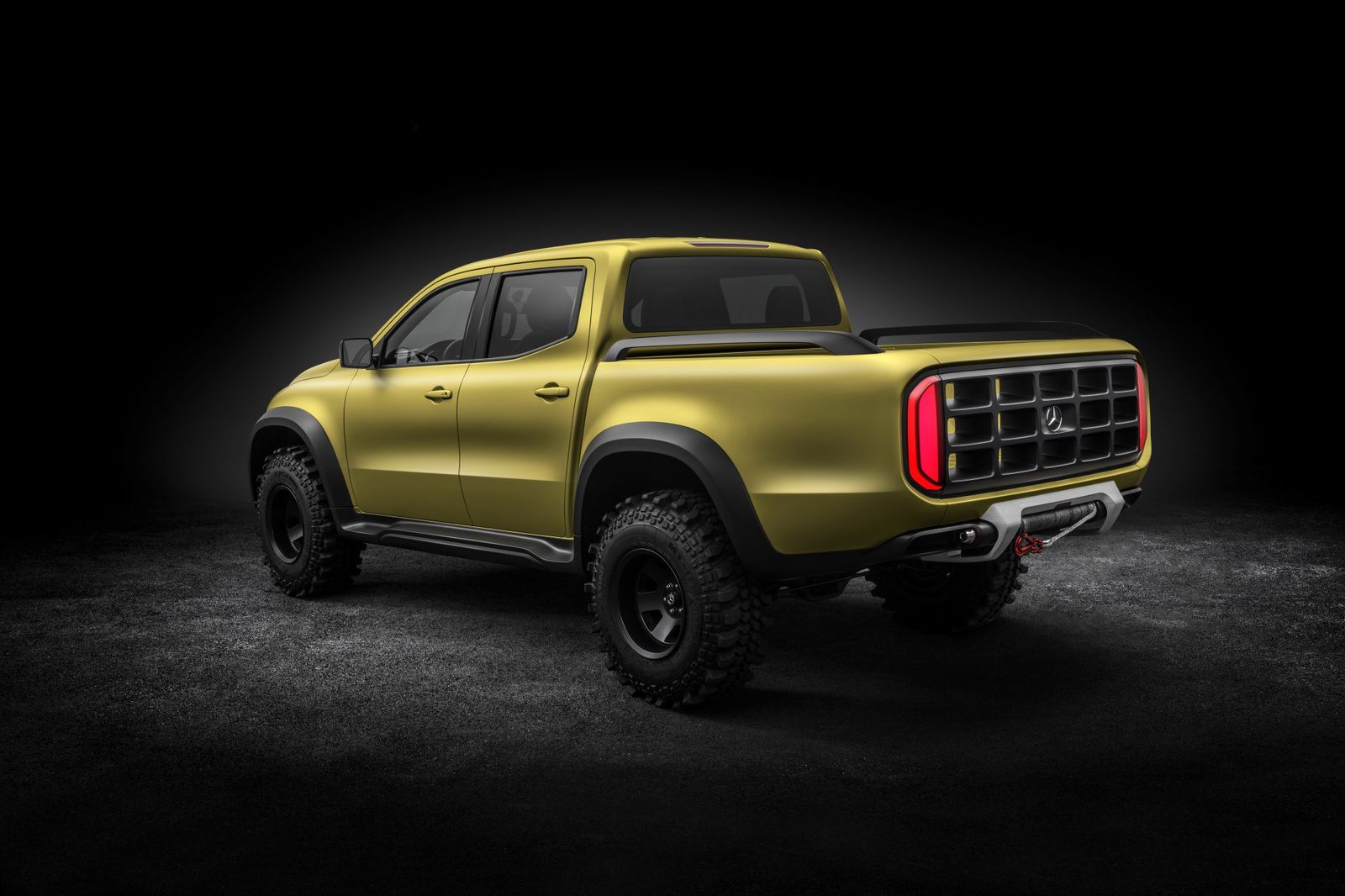 Mercedes-Benz says the X-Class' tough ladder-type frame will allow for a payload of more than 1.1 ton and a towing capacity of up to 3.5 tons. The automaker also promises high ride comfort (both off and on the road), precise steering, and agile cornering.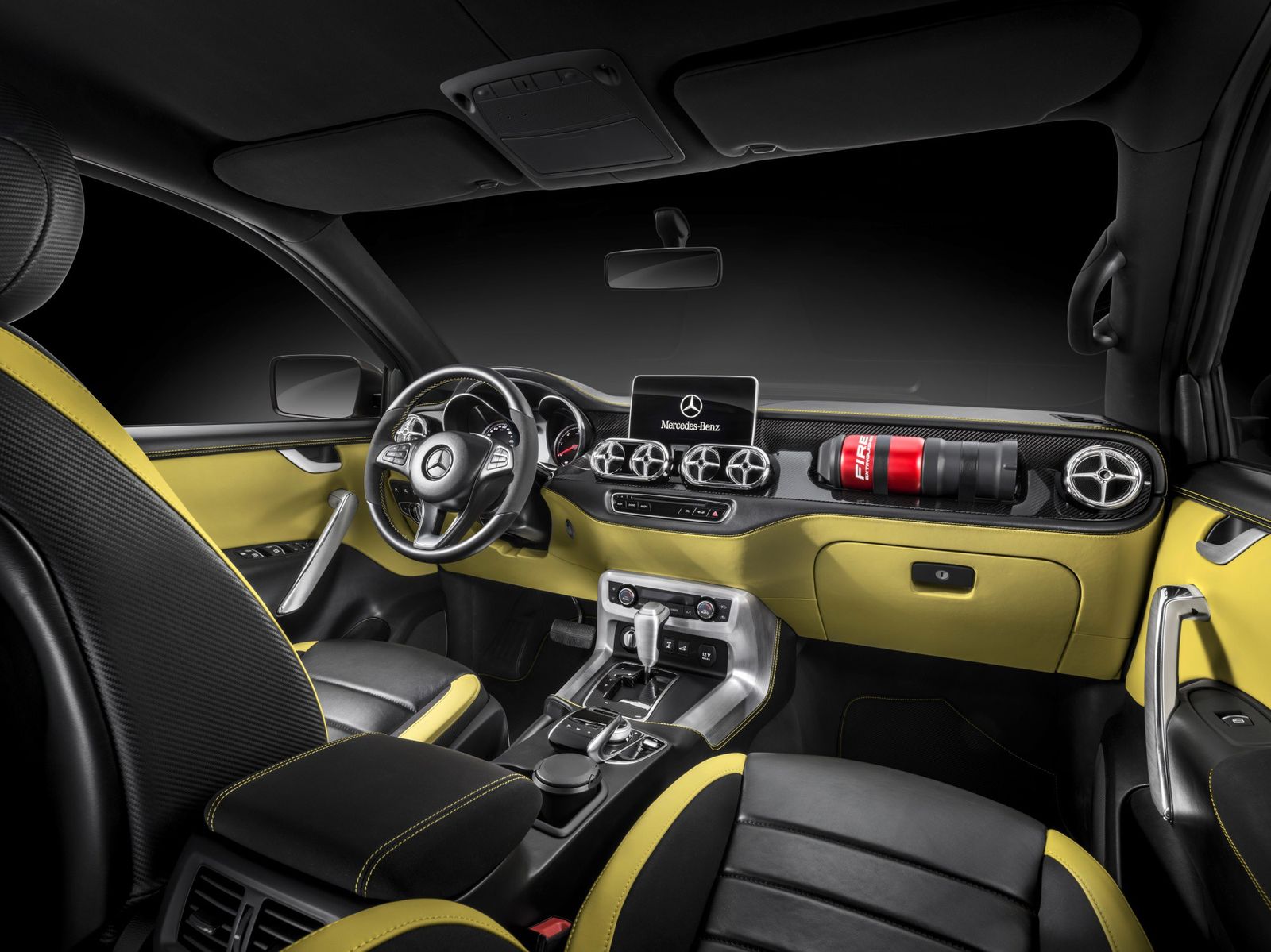 The X-Class will be built at Nissan's plant in Barcelona, Spain, for the European, Australian and South African markets, and at the Renault plant in Cordoba, Argentina, for the Latin American market.