Mercedes-Benz E 400 All-Terrain 4x4² shines brightly in first review
MotorTrend's Jonny Lieberman calls it the greatest station wagon in the world
When we first saw the photos of the Mercedes-Benz E 400 All-Terrain 4x4², we thought it was just a rendering, because who would think about fitting portal axles to a luxury wagon?
Well, Mercedes-Benz engineer Jurgen Eberle did and, with a little help from the company and his colleagues, built the world's first and only (so far) E-Class All-Terrain 4x4².
Everyone would like to know what a luxury station wagon with 17 inches (432 mm) of ground clearance is like to drive, and fortunately, there's someone who can tell us just that. MotorTrend's Jonny Lieberman got behind the wheel of the one-off prototype recently and was thrilled with the experience.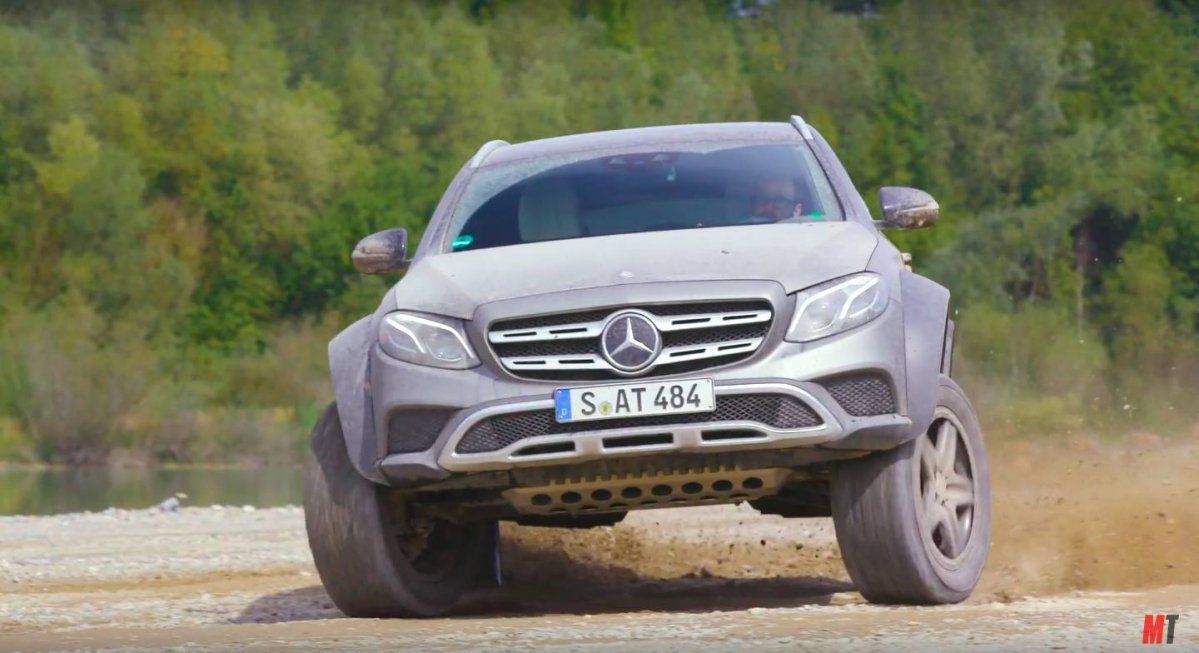 Based on the production E-Class All-Terrain, the 4x4² can go where no other E-Class has gone before, courtesy of its portal axles and higher ground clearance than a Humvee's! And, thanks to the air suspension, it can do that more comfortably than established off-roaders.
While Mercedes-Benz hasn't confirmed the rugged E-Class wagon for production, Lieberman seems to be confident that will happen, with a price of around $100,000 a pop.
Scroll down for his (mostly off-road) driving impressions. Oh, and don't be put off by the fact the video starts as a review of the E 63 S 4Matic+ T-Modell. It quickly moves on to the E 400 All-Terrain 4x4².
However, if you don't want to quit the asphalt in your E-Class, you'll look best in the E 400 Coupé.