The Mercedes of electric vehicles meets the wonderkid of the battery-powered universe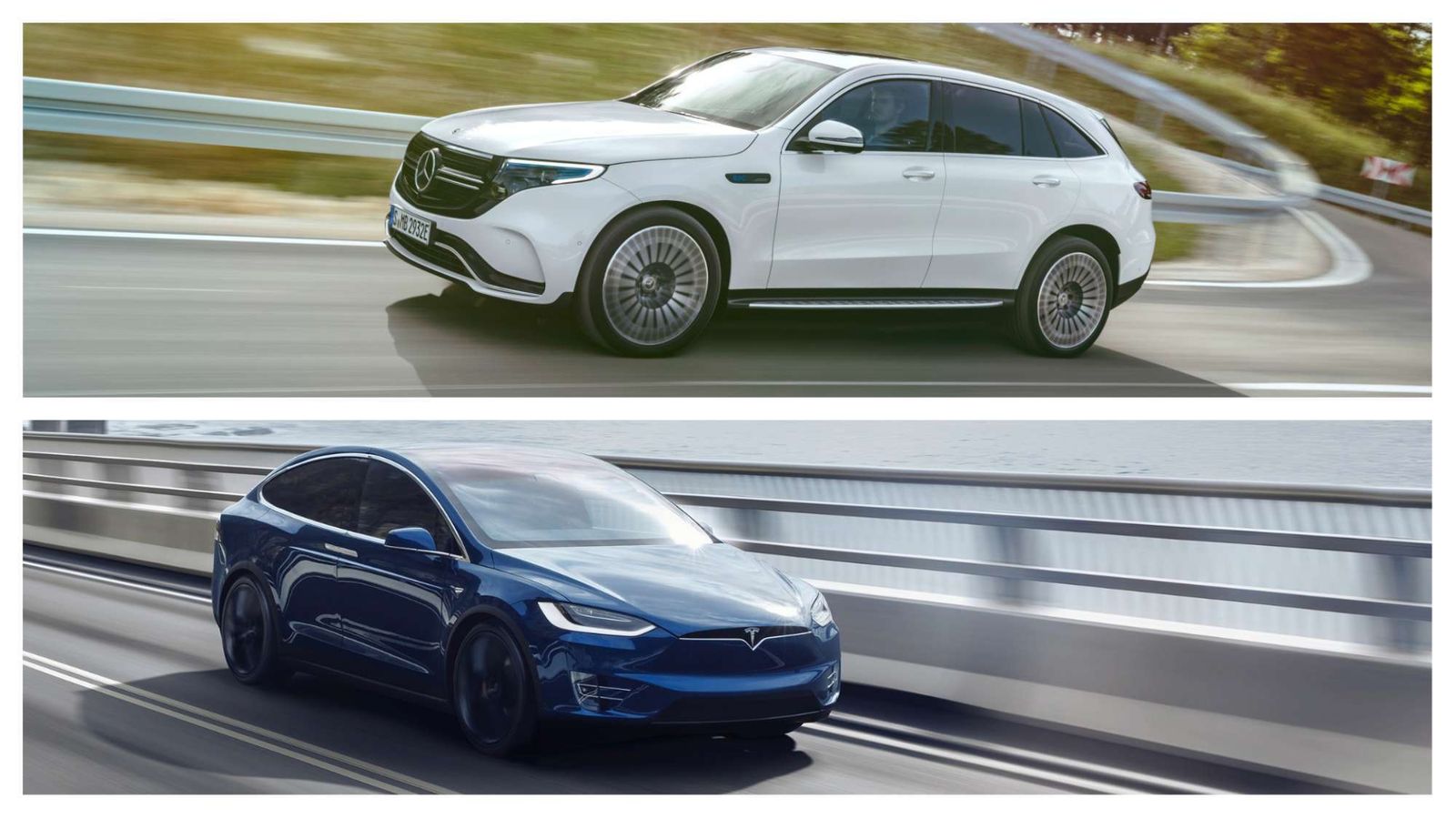 The "Mercedes-Benz among the electric vehicles" (as is the EQC spoiled by its parents) is here, a handsome addition to the BEV universe if you ask us.
But it's not the only one of its kind, nor the first, so being pretty doesn't cut it. That's why we've pitched it against the Tesla Model X wonderkid and see how they compare on paper.
Powertrain
402 hp (300 kW) and 765 Nm (564 lb-ft) are the power and torque output of the all-new Mercedes-Benz EQC. Performance-wise, this Mercedes would be best placed near the Tesla Model X 100D — ready with 417 hp (311 kW) and 660 Nm (487 lb-ft) of torque.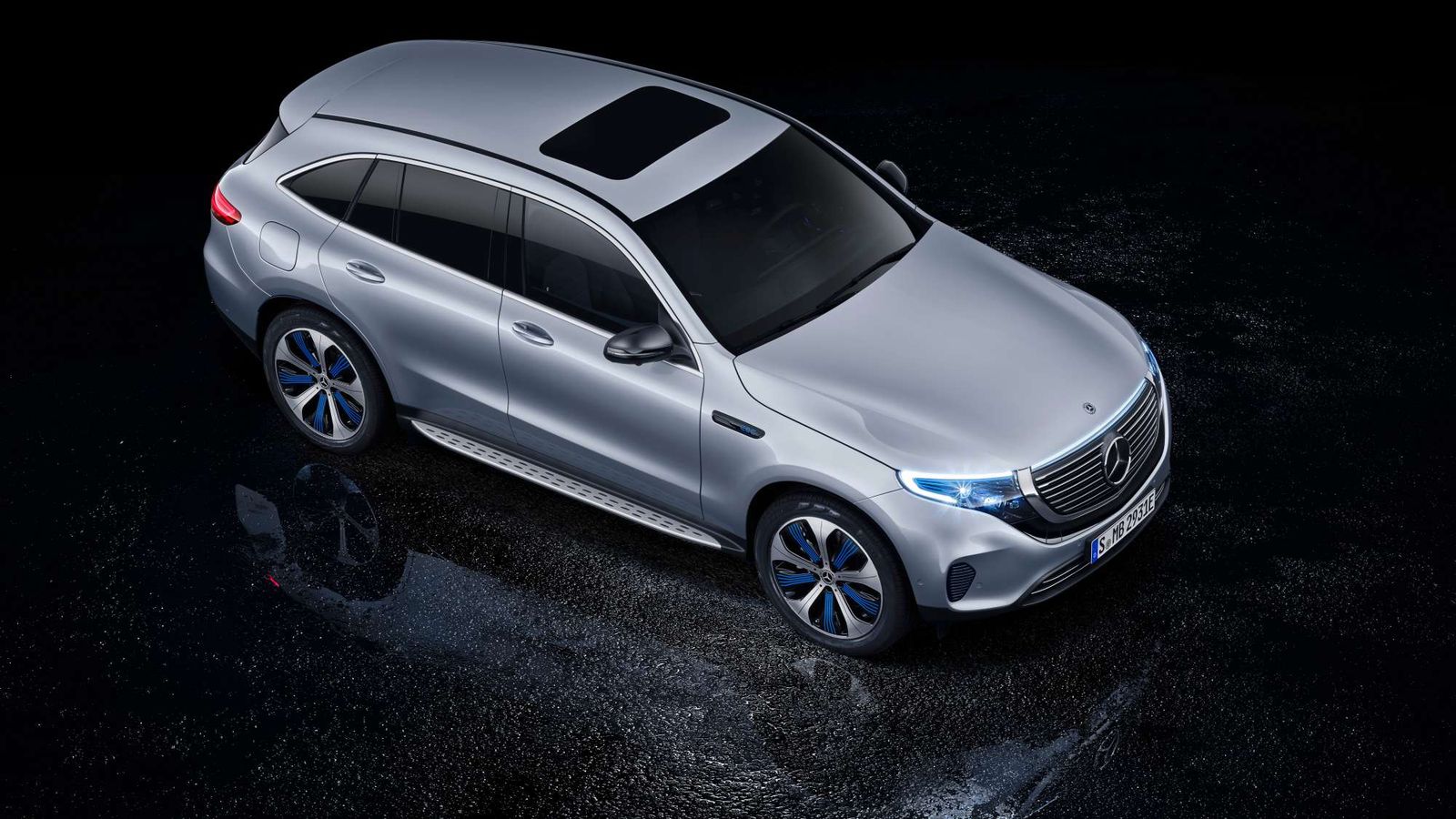 The Model X 100D can sprint to 60 mph (96 km/h) in 4.7 seconds. The EQC does it in 4.9 seconds and is electronically limited to a top speed of 112 mph (180 km/h) top speed, thus making it 43 mph (69 km/h) slower than the Model X — which is limited at 155 mph (250 km/h).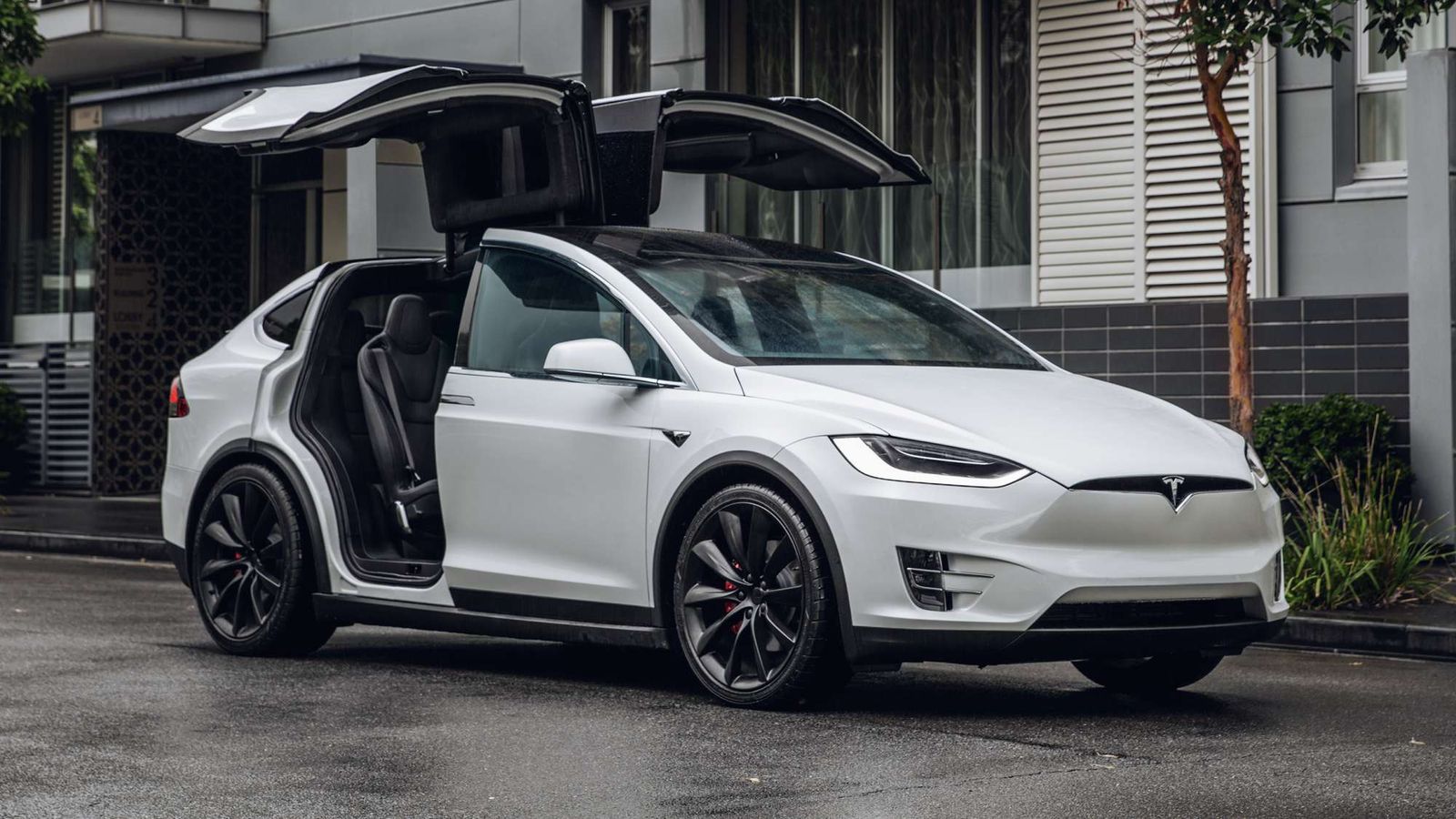 While it is not as quick, or as fast as the Model X, the EQC makes up in the electric range department, being able to go as far as 280 miles (450 km) on a single charge. Model X 100D is 20 miles short here, with a claimed 260-mile (418 km) range.
Interior
With dimensions similar to the GLC, the EQC has enough room in the cabin for five adults, courtesy of a 2.8 m long wheelbase; plus, some 500 l of cargo space in the back. Tesla didn't want to share this info publicly; all we know is that the Model X has room for seven, and a maximum cargo volume of 2,492 l (with the second and third rows of seats folded).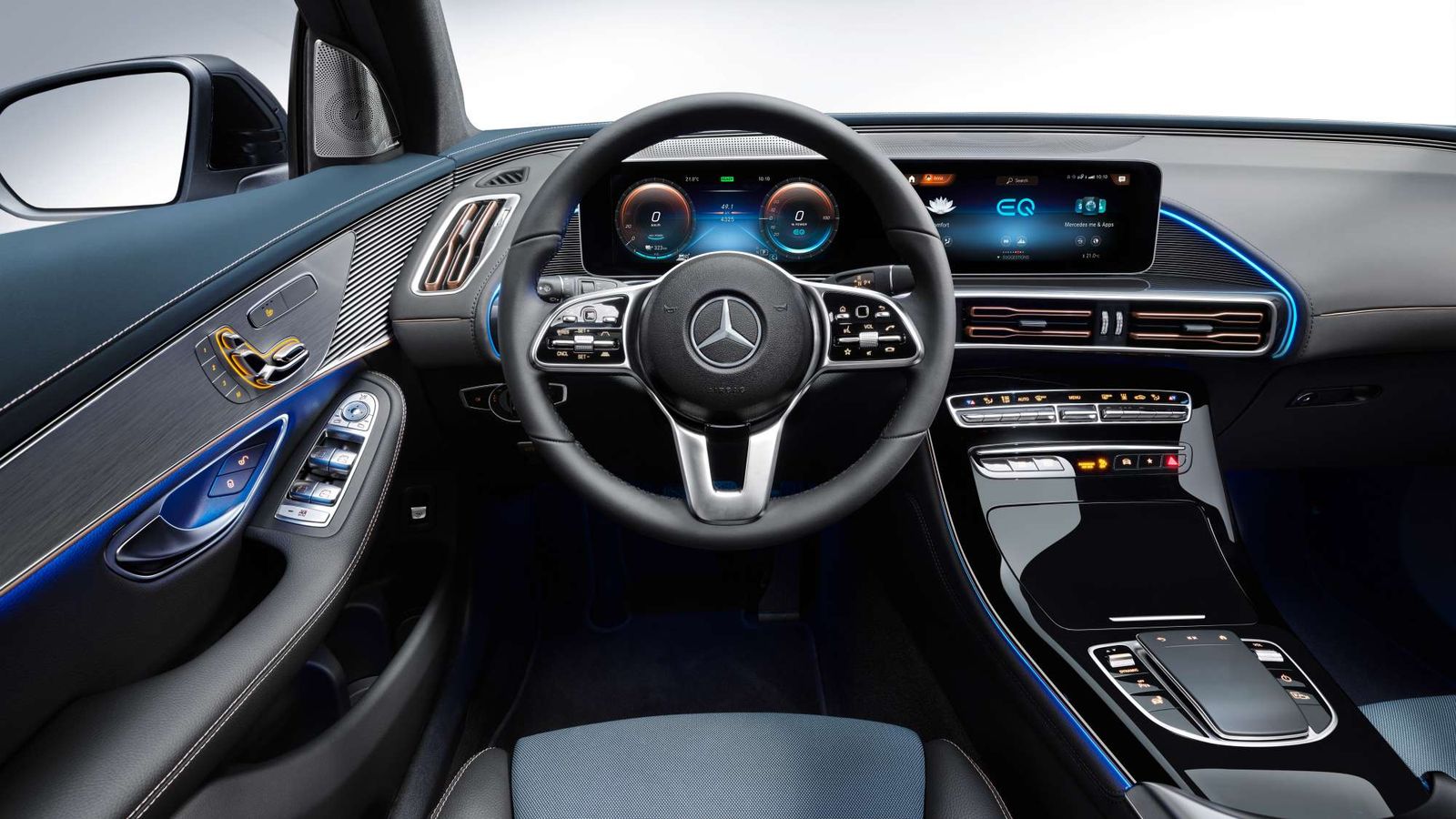 With its length rated at 4,761 mm, the Mercedes-Benz EQC is around 300 mm (11 in) shorter than the Model X, but their wheelbases are quite similar (2,873 mm for EQC, and 2,965 mm for Model X). And if that's not enough and you want to hook a trailer to your electric SUV, learn that the Model X can tow 2,250 kg (4,960 lb) while the EQC is limited to just 1,800 kg (3,968 lb).
Technology
What we know about the EQC so far is that it uses two 10.25 in (26 cm) tablet-like screens, just like the rest of the Mercedes family. Here, though, the MBUX infotainment system also shows BEV-specific info like range, current flow, charging status, and the lot. Furthermore, the sat-nav is optimized for electric use (and recharge) by calculating your routes depending on the total charging time. The Mercedes Me app helps you control the car's "pre-entry climate" and gives you most of the BEV insights mentioned above.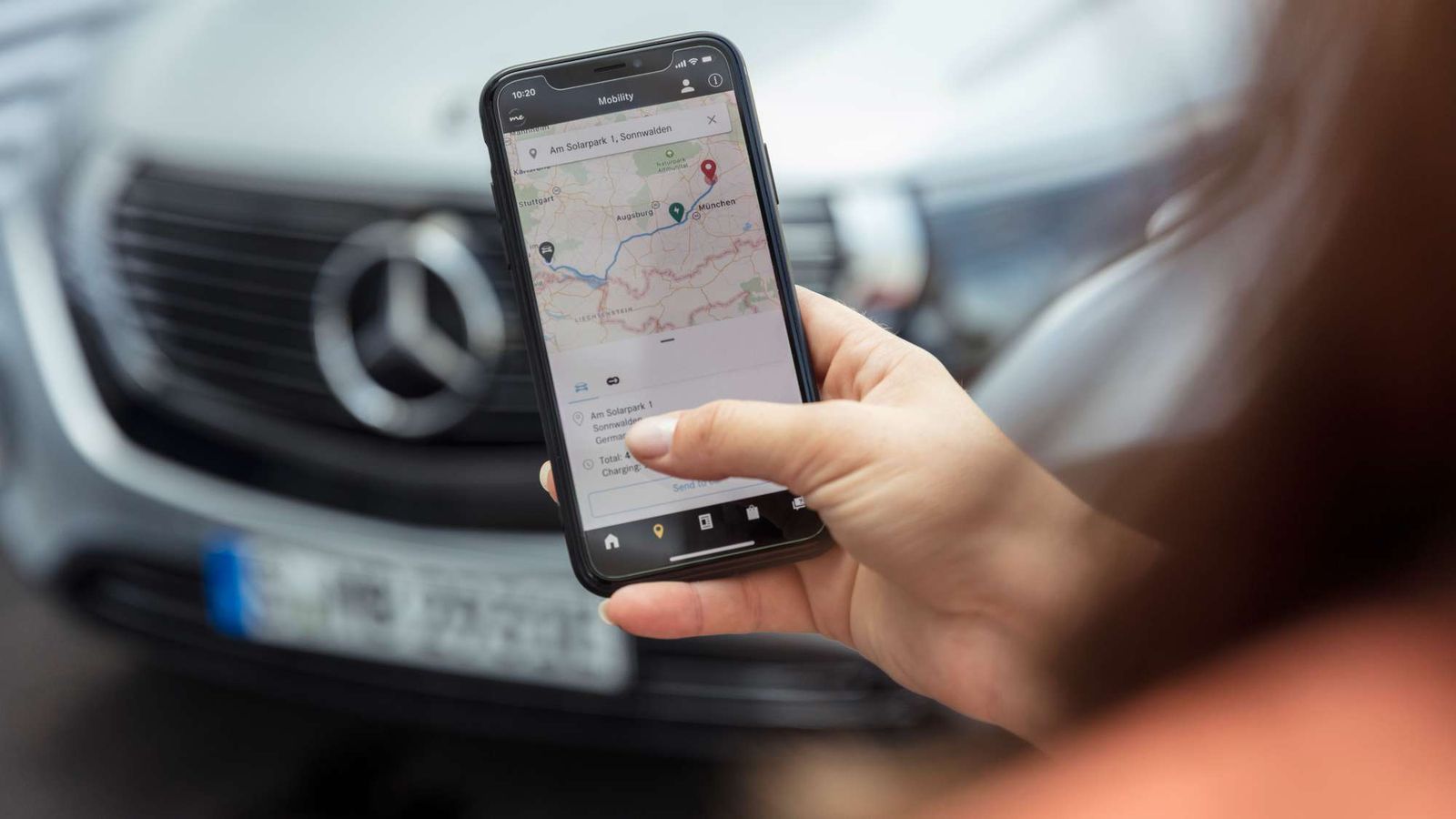 Tesla's infotainment system is one of the freshest, coolest things you can get in a car — it even has Easter eggs! With a 17 in diagonal, it's one of the biggest screens embedded in a modern vehicle. Just like its German rival, the Model X shows all the BEV-relevant info, also shown via a mobile app as well.
Safety-wise, the EQC hosts the plethora of safety bits you can find on every other Merc, plus some more: there's a Driving Assistance pack that features, among other things, Active Tailback Assist that will reduce the speed to around 100 km/h (62 mph) if tailback is detected ahead. We'll update this bit as soon as Mercedes details the EQC's safety specs.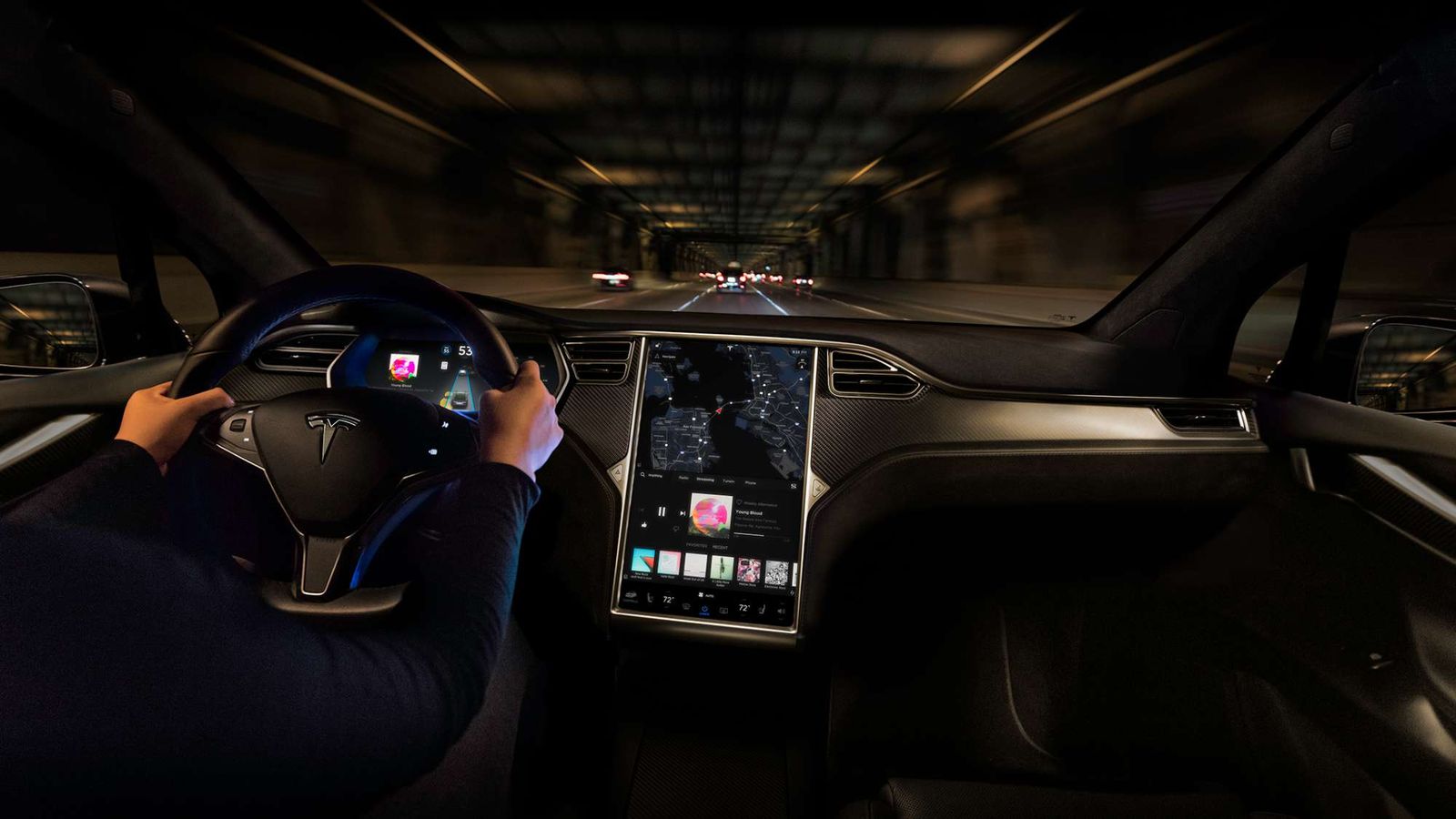 Tesla is confidently described as the safest SUV ever, boasting a five-star safety rating. It comes with Side Collision Warning, and Emergency Braking assists as standard, and its Autopilot feature enhances that with 12 ultrasonic sensors, a 250 m forward facing radar, and 360-degree visibility through its rear-, side- and forward-facing cameras.
The EQC doesn't seem to have a substantial edge over the Model X in terms of capability, but the pricing would allegedly turn the tides in Merc's favors. Prices are yet to be announced for the EQC; the Model X (in 100D guise) will set you back €97,080 (in Germany) and $96,000 (in the US).
SEE MORE: Mercedes-Benz EQC vs Jaguar I-Pace: how they fare on paper