Mercedes-Benz G550 4x4² sits so high it can easily pass over people
Rest assured, no human beings were hurt in the making of this video
Dubbing it "the most amazing Mercedes-Benz of all," the guys at The Fast Lane got their hands on the G550 4x42 and immediately put it to work.
The first feature that makes it so amazing is the obvious 7'5" height. Secondly is the 18-inch ground clearance, about three inches more than an aftermarket lifted Jeep. Of course, nothing proves the immense ground clearance better than passing over a human being.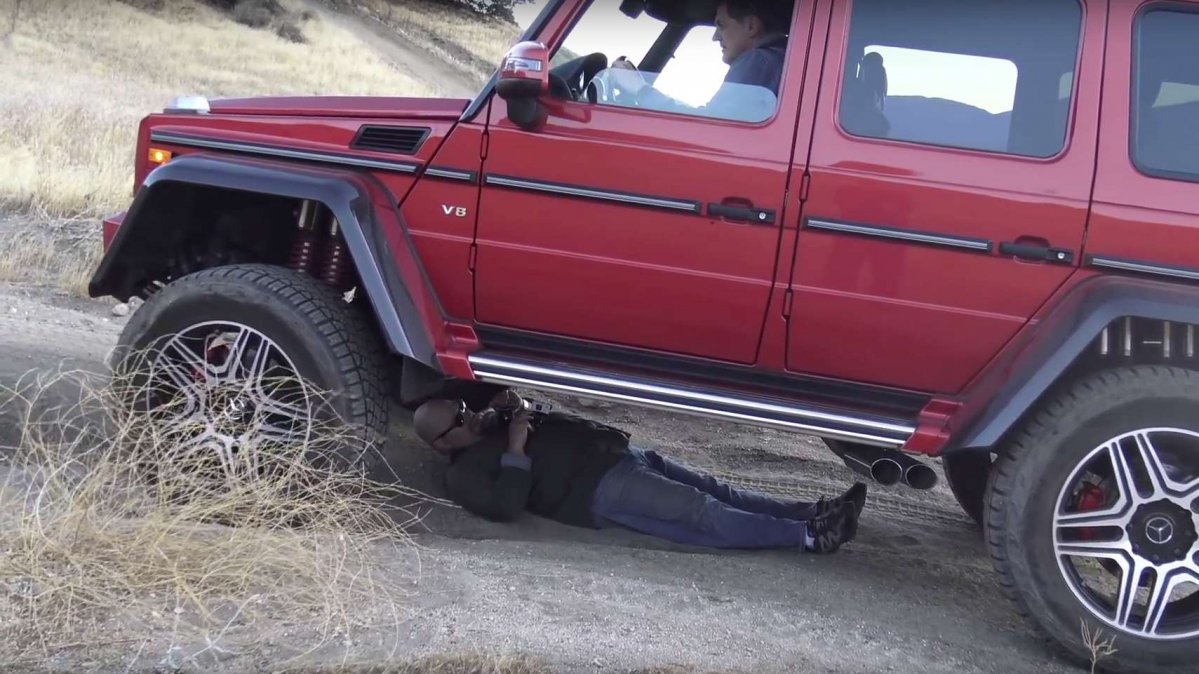 But the G550 4x42 is much more than that, as for the rest of the video you can see it climbing hills and performing off-road tricks. A thing that probably few to no 4x42 owners will get to experience in this posh, $200k overkill of a car.
If extreme is what you're looking for, you can set yourself for off-roading for much less money: the new Jeep Wrangler, for example, can be upgraded with Mopar accessories and turned into an even better off-roader (than it already is).