Mercedes-Benz SLS AMG is so powerful it can't keep it straight
Add some rubber on those wheels, maybe?
In the clip above we can all learn what power without control looks like — although this is just one of (so many) telling examples. Meet an SLS AMG too powerful for its own good.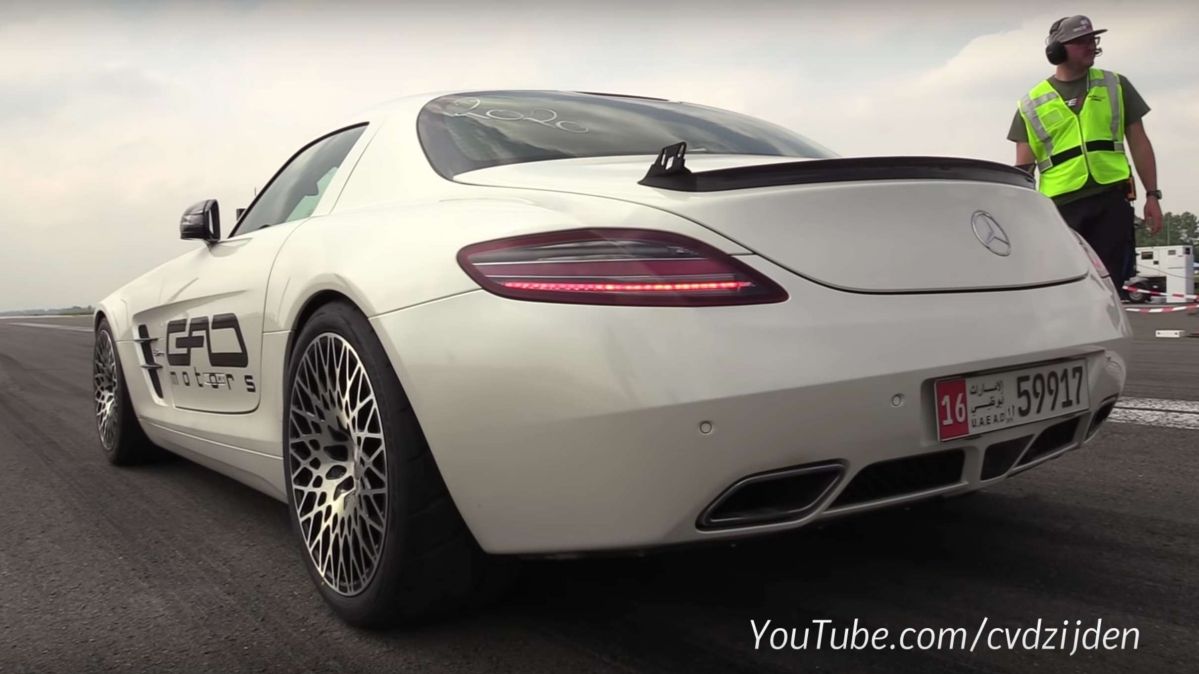 Mercedes-AMG's first standalone project runs a 6.2-liter naturally-aspirated V8 unit good for 563 hp (420 kW) and 479 lb-ft (650 Nm). This car, however, paid GAD Motors a visit and now, courtesy of turbocharging packs a whopping 990 hp.
The author of this video claims this is the fastest SLS AMG in the world, crossing the 1/2 mile mark at 300.73 km/h (that's 186.86 mph). What we've learned seeing this video is this: a 990 hp SLS AMG is not easy to keep in a straight line.
Of course, there are some changes that can be done to keep the car planted while accelerating, and we'd begin with some meatier tires although we'd miss those flashy, huge rims as well. Also, dissing the aero bits may look like an inspiring way to lose some of that drag but it's not necessarily a good idea.
SEE MORE: Get Your AMG Black Series Game Straight with These Extreme Machines