Mercedes-Benz teases Frankfurt-bound EQ A electric concept
Unsurprisingly, Stuttgart will display a packed stand at IAA 2017
Mercedes is marching on with the EQ sub-brand and what better place to lay a firm foundation than on their home turf, at the 2017 Frankfurt Motor Show, where we'll see the EQ A concept in the metal.
Word about an all-electric compact model launched under the EQ moniker at this year's Frankfurt Motor Show emerged earlier this spring, and it's only now that Stuttgart saw fit to officially confirm it through a teaser photo.
There's not much it tells you, but after taking a better look, it's easy to see that the prototype's headlights, hood and side mirrors are something we'll see on the production model. Even the front grille might make an appearance but without the flashy neon lighting.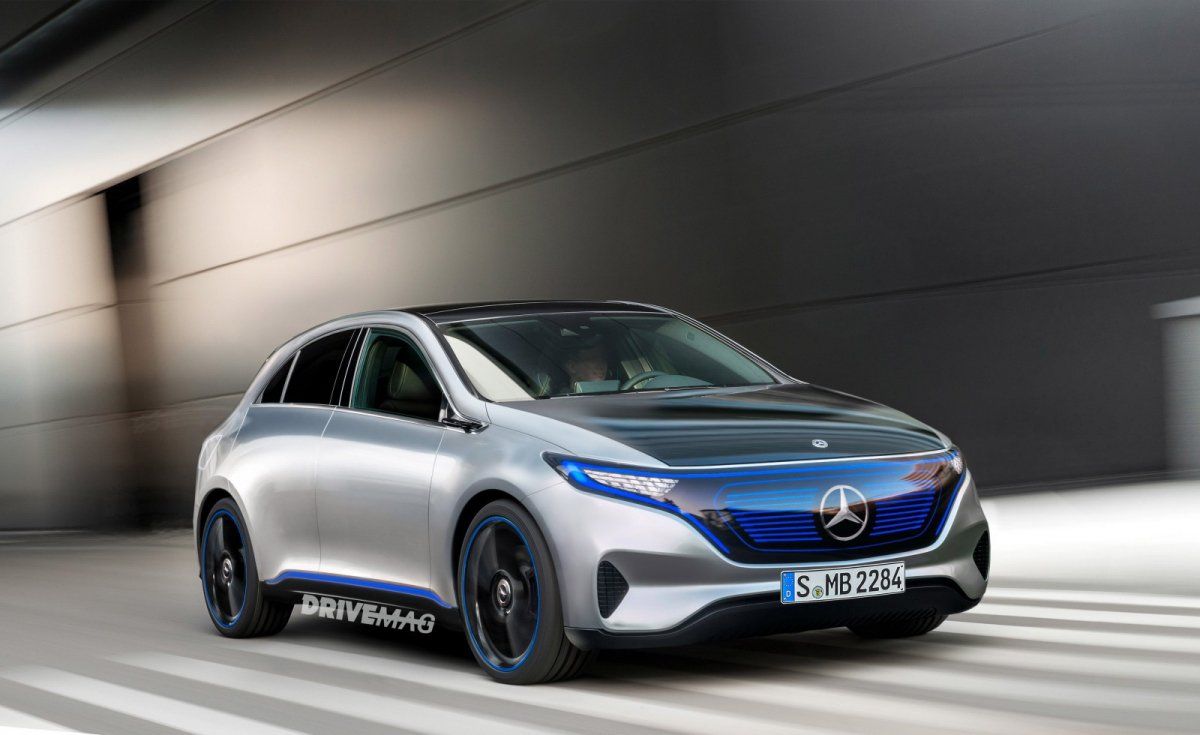 This is what we think the EQ A electric compact car could look like
Rumors suggested the EQ A would spawn a production model in 2020, which looks feasible at this point. Once on the market, the Mercedes-Benz EQ A will take on the likes of Volkswagen I.D. and BMW i3.
Reportedly, the EV will sit on Merc's new MEA architecture, just like the electric SUV previewed by the EQ brand last year in Paris.
READ MORE on how sub-brands (electrification-centric or not) are the automotive industry's new limbs.