The concept bus shows what public transport may look like in the near future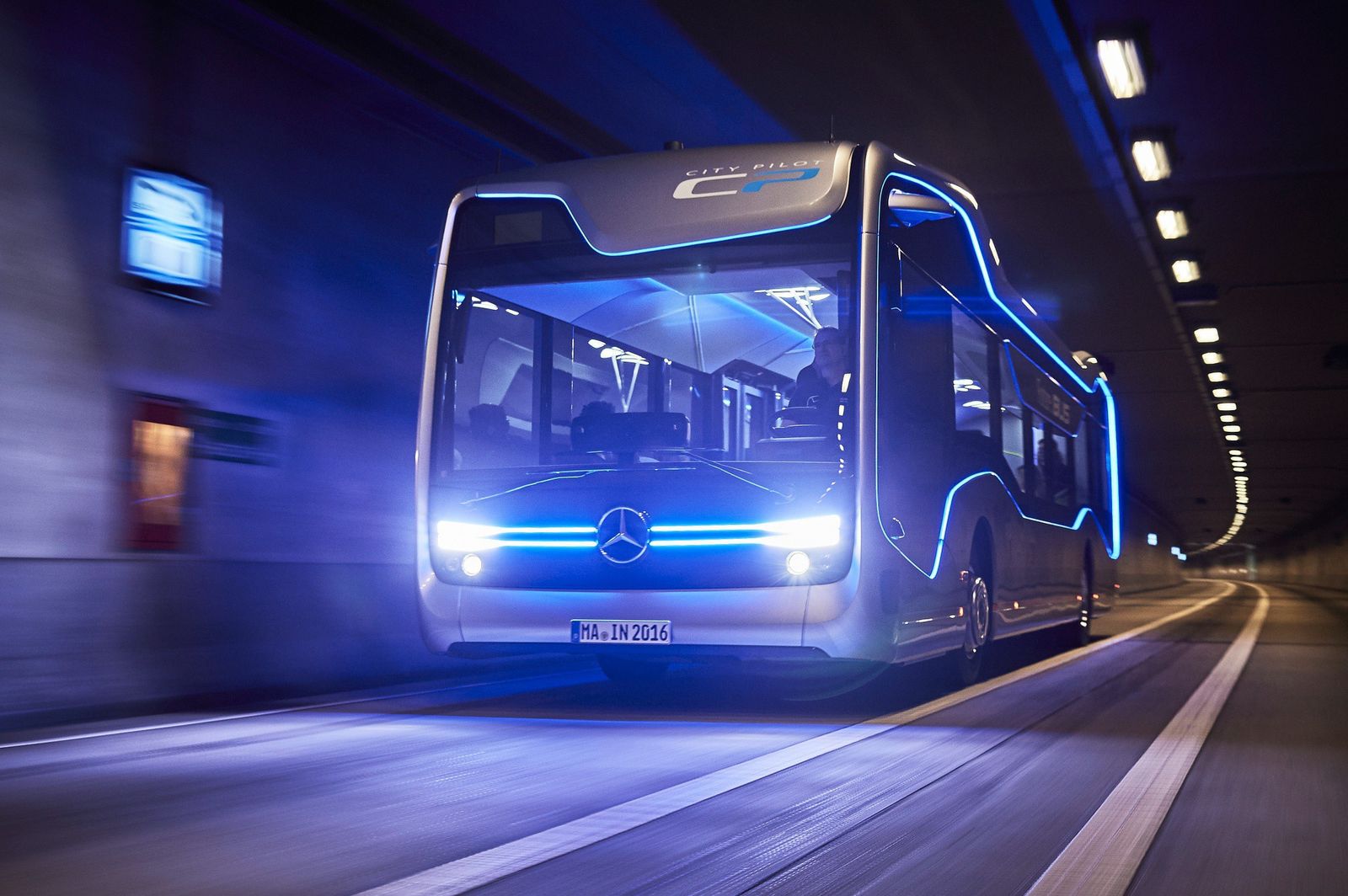 The Mercedes-Benz Future Bus is a semi-automated city bus equipped with a self-driving system called CityPilot which the automaker says is responsible for a safer, more efficient, and more comfortable operation compared to conventional buses.
Unveiled in concept form, the Future Bus previews the urban bus of tomorrow, as it features connectivity, camera and radar systems that "are catapulting the city bus into the future," according to the automaker.
CityPilot is a system similar to Highway Pilot, the autonomous system used by the Mercedes-Benz Actros truck presented two years ago. In order to be adapted for city use, the technology has undergone substantial changes, gaining numerous functions.
As a result, the CityPilot is able to recognize traffic lights, communicate with them, and safely negotiate junctions controlled by them. The system can also recognize obstacles like pedestrians on the road, and brake autonomously. Furthermore, it approaches bus stops automatically, opening and closing its doors by itself. Another feat it's capable of is driving through tunnels.
Bus driver becomes an observing spectator… most of the time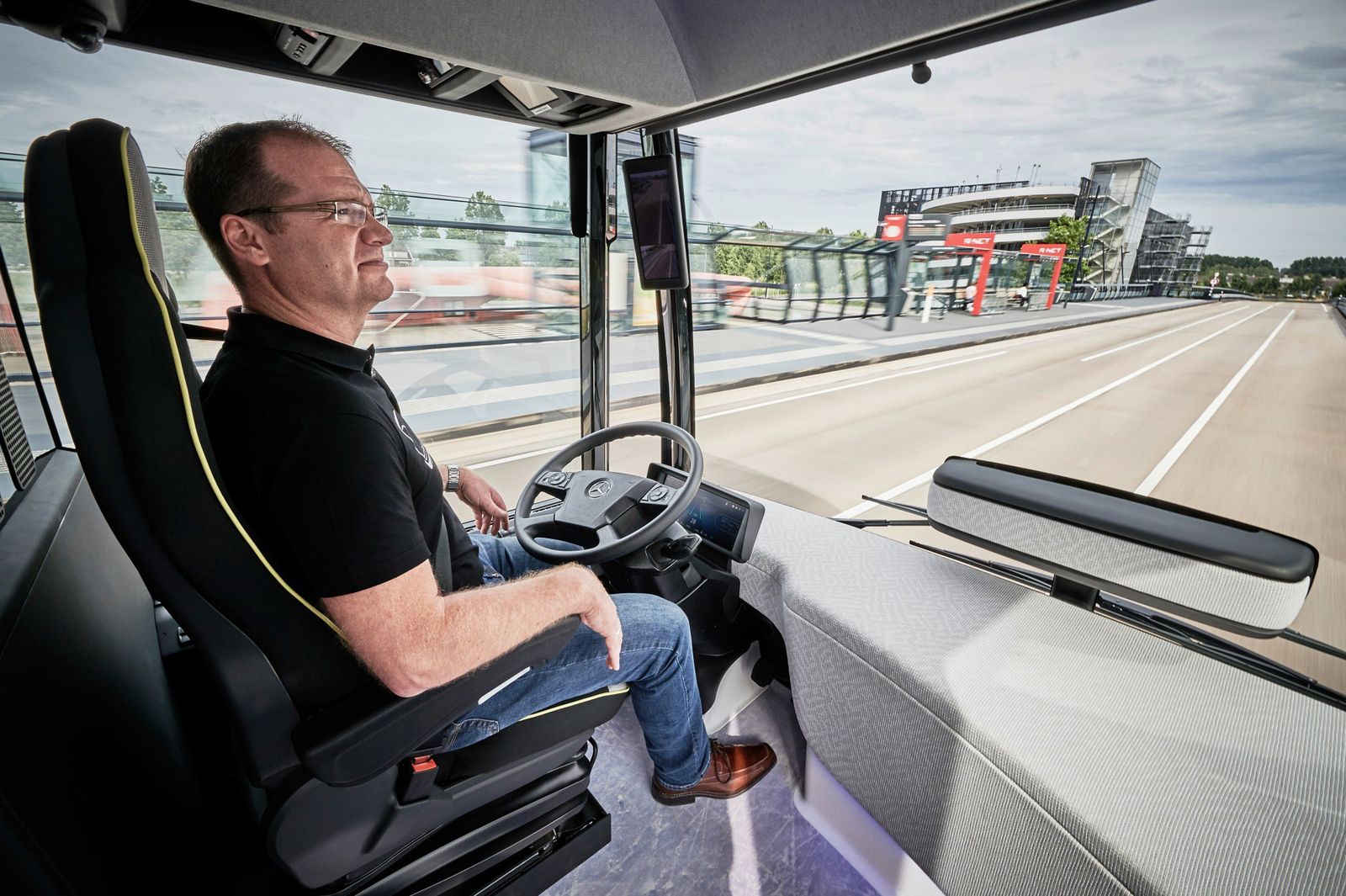 What's really interesting is that the driver does not need to operate the accelerator or brake at all and is only required to take the wheel when there is oncoming traffic. However, the driver is able to intervene at all times and take control.
All these capabilities are made possible by under a dozen cameras that continuously scan the road and surroundings, as well as by long- and short-range radar systems that are constantly monitoring the route ahead. The Future Bus also features a GPS system, with all these technologies working together to allow the vehicle to be positioned to within centimeters.
These are not just theoretical assumptions, as the Future Bus has demonstrated its capabilities on Europe's longest BRT (Bus Rapid Transit) route, a 20 km (12.4 miles) line linking Amsterdam's Schiphol airport with the town of Haarlem. The route includes tight bends, tunnels, bus stops, and high speed segments. Besides improving safety, CityPilot is said to relieve the driver's workload as well as enhancing efficiency and comfort thanks to its smooth, predictive driving style.
Based on the Citaro, but with revolutionary styling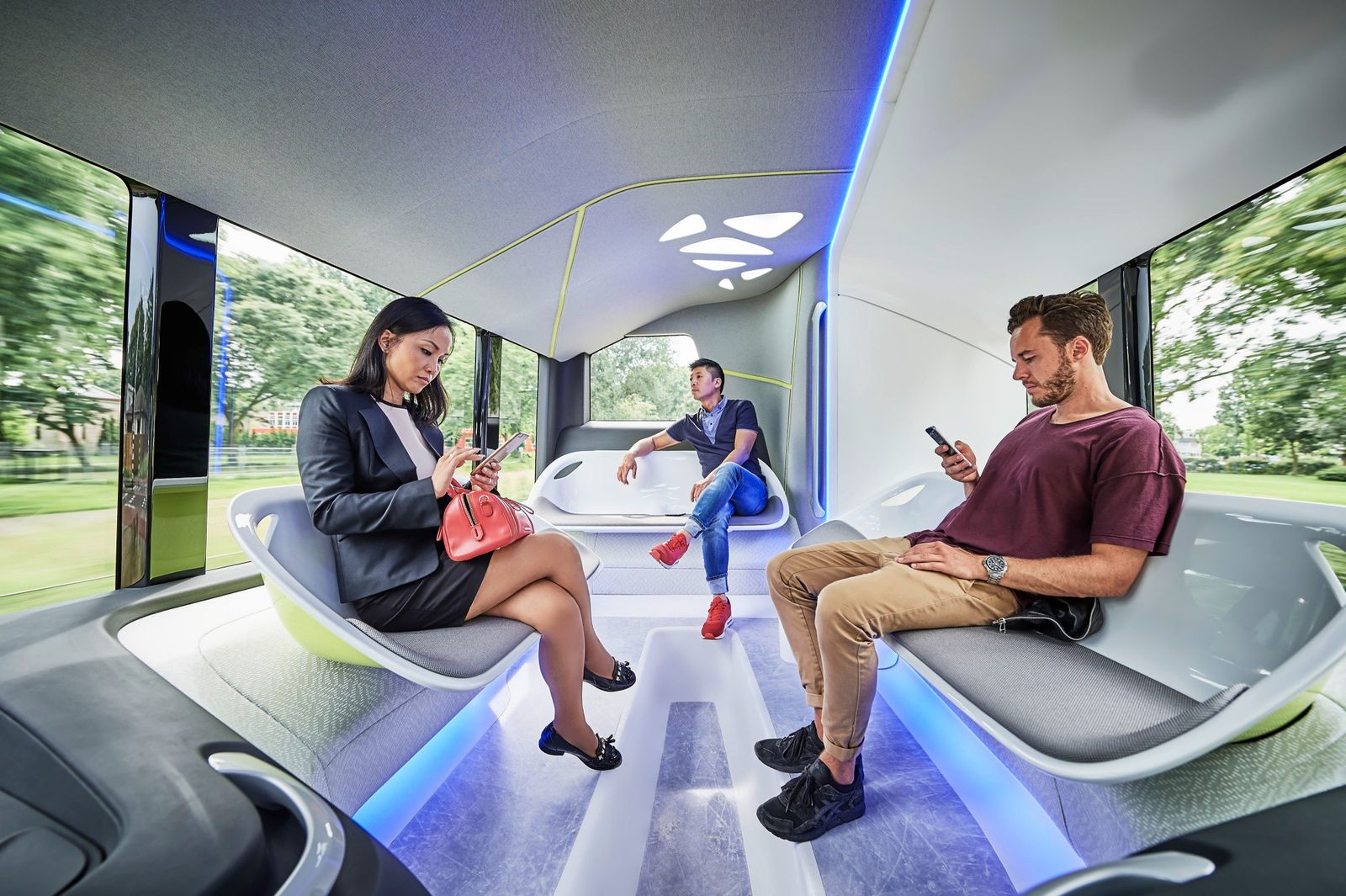 While based on the Citaro city bus, the 12-meter (39.4-ft) long Mercedes-Benz Future Bus is a completely new departure in terms of exterior and interior design. On the outside, the concept vehicle features harmonious lines and asymmetrical contours inspired from city architecture. The interior has an open-plan design that takes inspiration from city squares and parks, with the passenger compartment divided into three zones for different lengths of stay.