Mercedes-Maybach S 600 Pullman Guard Offers Armored Luxury for €1.4 Million
Soon to become the vehicle of choice for heads of state, royal families, and wealthy individuals in need of protection
The brand's flagship model has just become more exclusive. Yes, that's possible, even though a "regular" S 600 Pullman costs around €500,000. That's because we're talking about the limousine's armored version, the S 600 Pullman Guard.
Designed from the outset with both non-armored and armored versions in mind, the S 600 Pullman provides an ideal base vehicle for the Guard. The bulletproof limo provides complete VR9 ballistic protection, in both transparent and non-transparent areas, and is certified for blast resistance in accordance with Directive ERV 2010.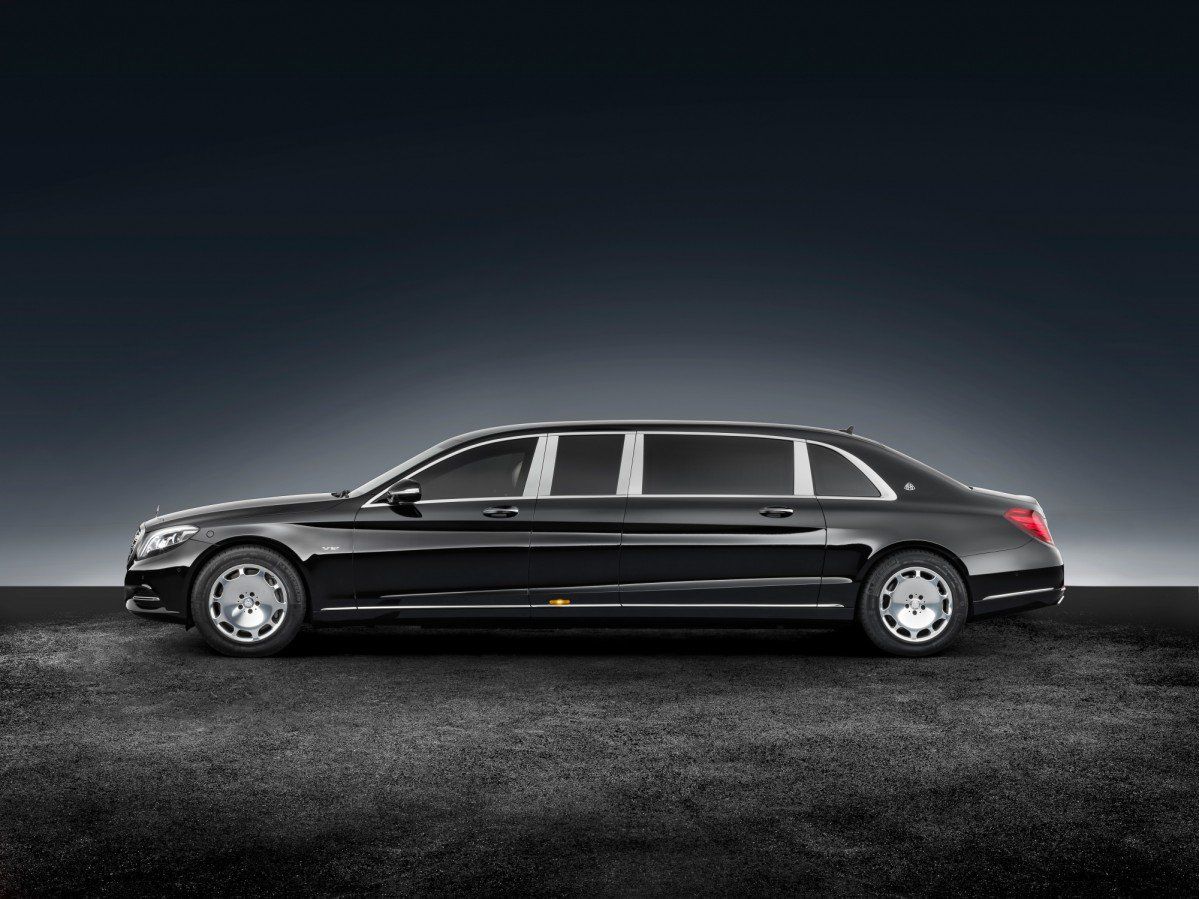 Featuring a similar protection concept as the Mercedes-Maybach S 600 Guard, the Pullman gains some adaptations needed for a 6.5-meter long vehicle. For example, it is not the rear window that is armored, but rather a steel bulkhead positioned behind the seats.
Obviously, the S 600 Pullman Guard is heavier than the model it's based on, with a curb weight of 5.1 tons (11,243 lbs). Despite that, it uses the same 6.0-liter twin-turbo V12 gasoline engine found in non-armored models, with an output of 530 PS (523 hp) and a peak torque of 830 Nm from 1,900 rpm. As a result, the Pullman Guard has an electronically limited top speed of 160 km/h (100 mph).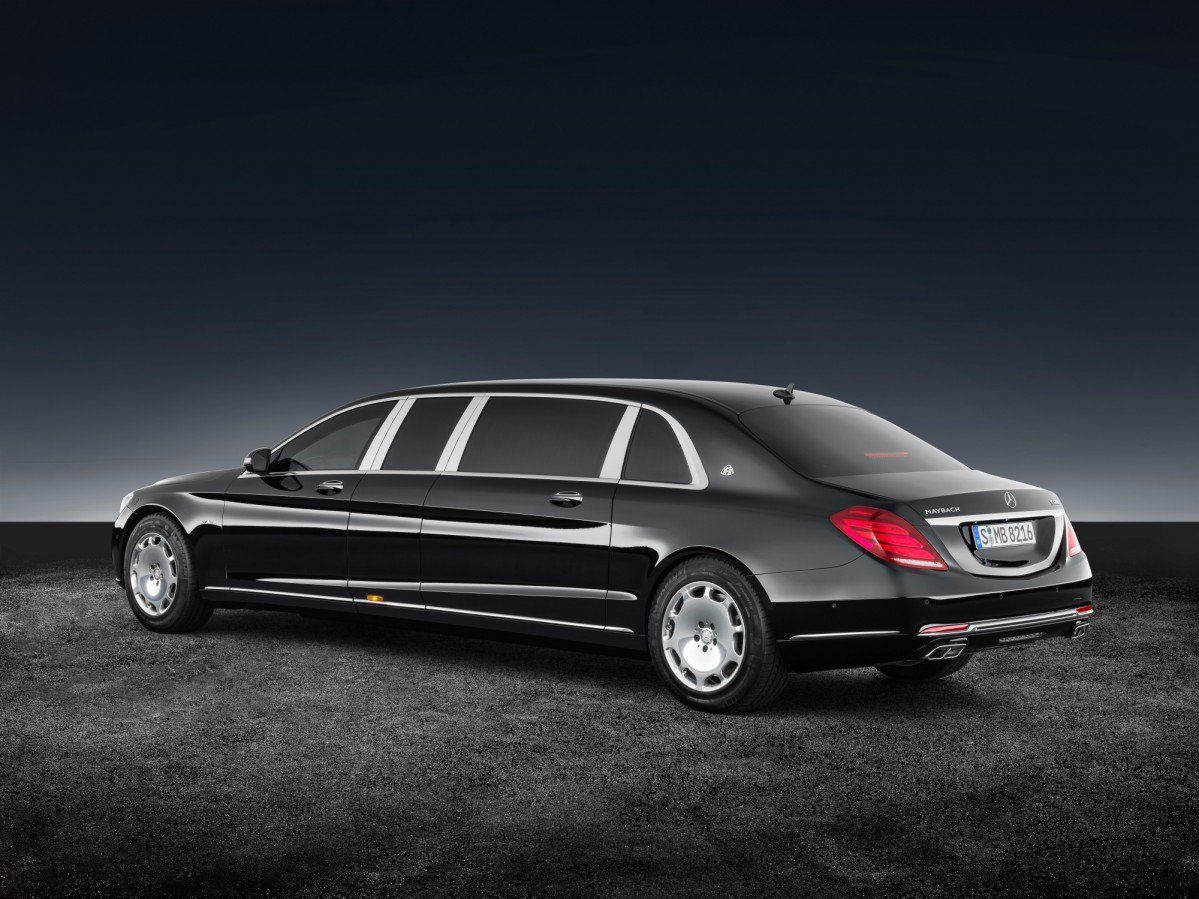 Since the longer rear doors are particularly heavy, they feature power-assisted opening and closing, while the windows are hydraulically opened — a reference to the legendary Mercedes-Benz 600 Pullman from 1965.
Offering the same interior dimensions and features as the regular S 600 Pullman, the armored version looks almost the same on the outside as well. The standard dark-tinted windows in the passenger compartment are the only visible difference.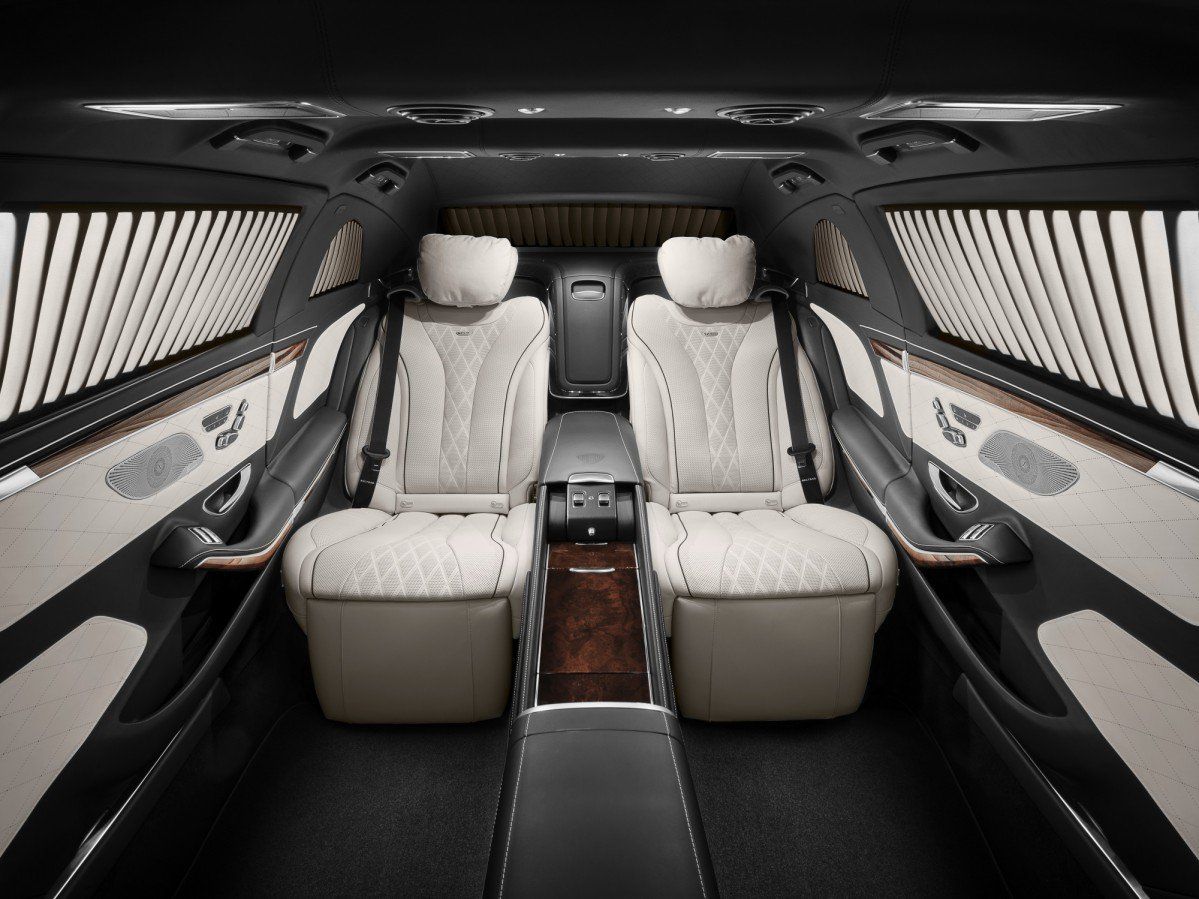 The first units will be handed over to customers in the second half of 2017, with a starting price in Germany of just under €1.4 million ($1.56 million). Vehicles delivered to authorities can be fitted with sirens, flashing lamps, two-way radios, emergency starter battery, and an external communication system (loudspeaker/microphone), among other things.