Mercedes-Maybach Vision Ultimate Luxury teased, may preview next GLS' top version
UPDATE: we have the first video teaser as well
At this month's Beijing Motor Show (April 25-May 4), Mercedes-Maybach will reveal the Vision Ultimate Luxury, a design study that's said to combine the strengths of "an exclusive high-end saloon and an SUV."
For a long time, we've heard rumors about the next-generation GLS SUV getting a Maybach version, and this new concept may be the one that previews it. Mercedes doesn't say much about the Vision Ultimate Luxury other than it has Chinese influences and it embodies the Mercedes-Maybach design language.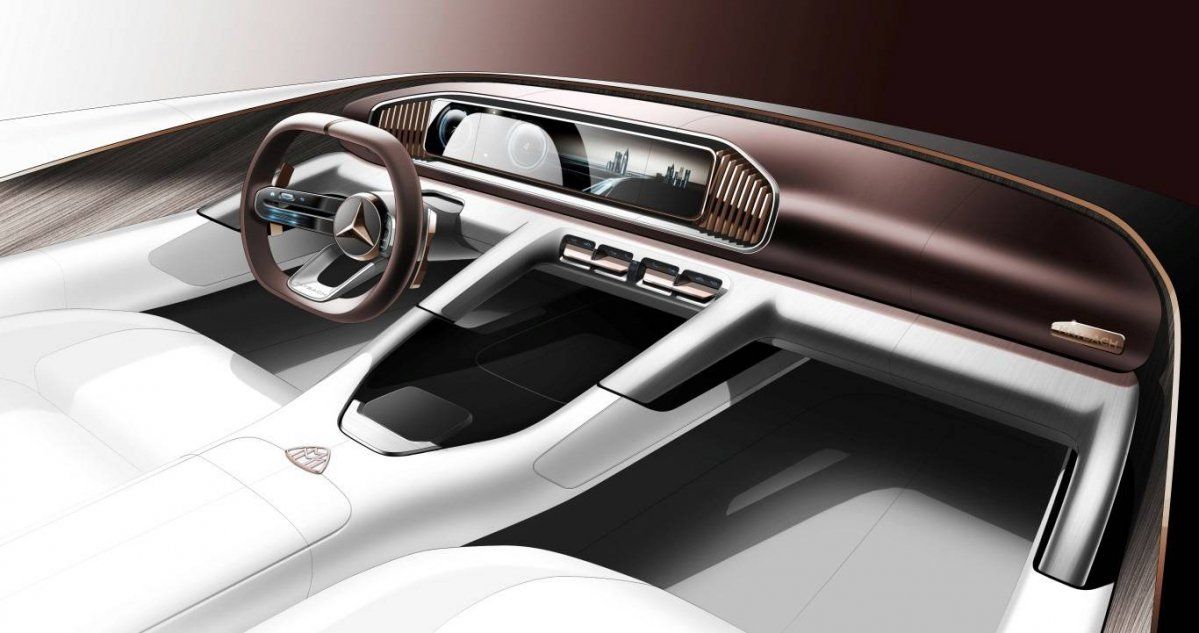 Along with the press release, the company has revealed a teaser image of the SUV's dashboard. The dash exudes a minimalist yet hi-tech feel: the digital instrument panel merges with the center display in a single wide unit, with very few visible buttons.
The infotainment system appears to be operated via a big touchpad on the center console and touch-sensitive buttons on the sporty-looking steering wheel. Luxury-wise, the image suggests the use of some unusual materials like the copper-colored surfaces on the upper part of the dash and the shiny, metallic-looking air vents.
Besides the Vision Ultimate Luxury, Mercedes-Benz will also unveil the all-new A-Class Saloon and the facelifted C-Class Saloon in long-wheel-base guise in Beijing.
READ MORE: The next-generation GLS won't be the first SUV to get the Maybach treatment; that honor belonged to the G 650 Landaulet