MINI Electric Concept previews brand's first mass-produced EV set for 2019 release
It's based on MINI's best-selling body style, the three-door hatch
One of the most important MINI debuts in years will take place at this year's Frankfurt Motor Show.
We're talking about the MINI Electric Concept, a study which previews the brand's first mass-produced electric vehicle, scheduled to go on sale in 2019 under the "MINI Electric" banner.
MINI's vision of future personal mobility in the city takes the shape of the three-door hatch, albeit in a more evolved package — does this concept also preview the next-generation MINI Hatch? I tend to think so.
Back to our topic, the MINI Electric Concept is said to feature a "responsive drive system, sublimely judged suspension tuning, and use of aerodynamic add-ons" that together contribute to typical MINI driving dynamics and a "fine operating range."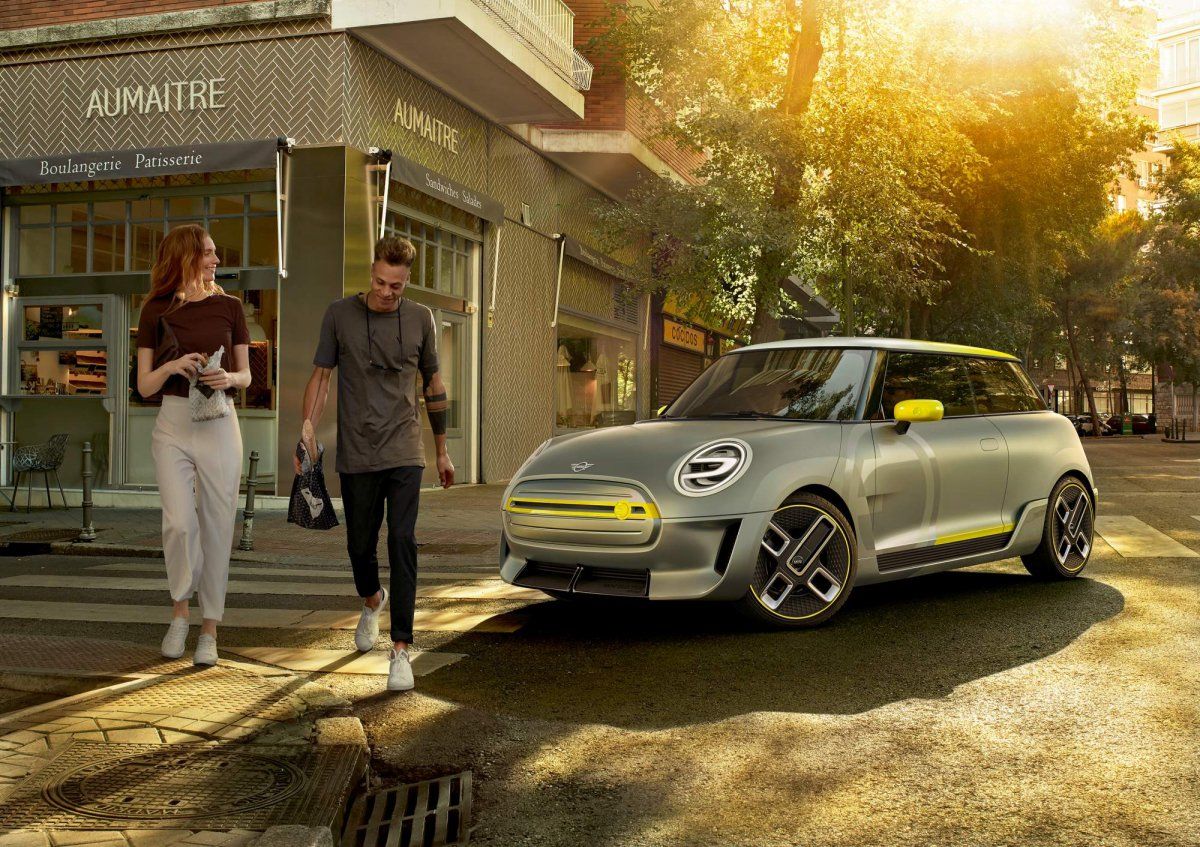 The press release does not lack the words "go-kart feeling," as the automaker claims the Electric Concept is great fun to drive while also being "completely suitable for everyday use."
Unfortunately, there are no details whatsoever regarding the electric powertrain, although MINI says the study has a powerful motor. Instead, the press release goes on and on about the styling, which is not that innovative, to be honest.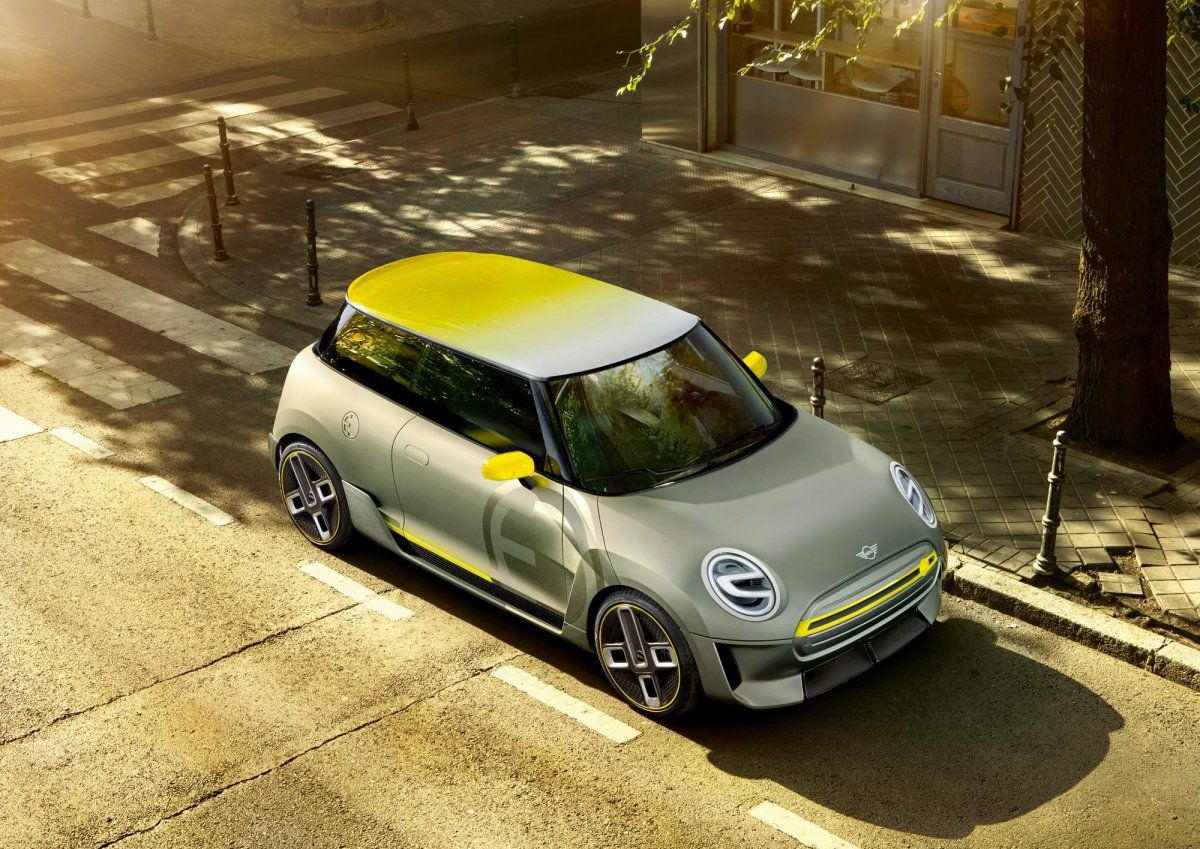 While it looks like a MINI, the Electric Concept's key styling elements have been reinterpreted to reflect that it's an EV. For example, the radiator grille is closed since the electric drive unit requires very little cooling air, contributing to superior aerodynamics as well. The all-LED headlights reflect the emission-free drive technology under the bonnet too thanks to the shape of the DRLs that echoes the E badge featured on the grille.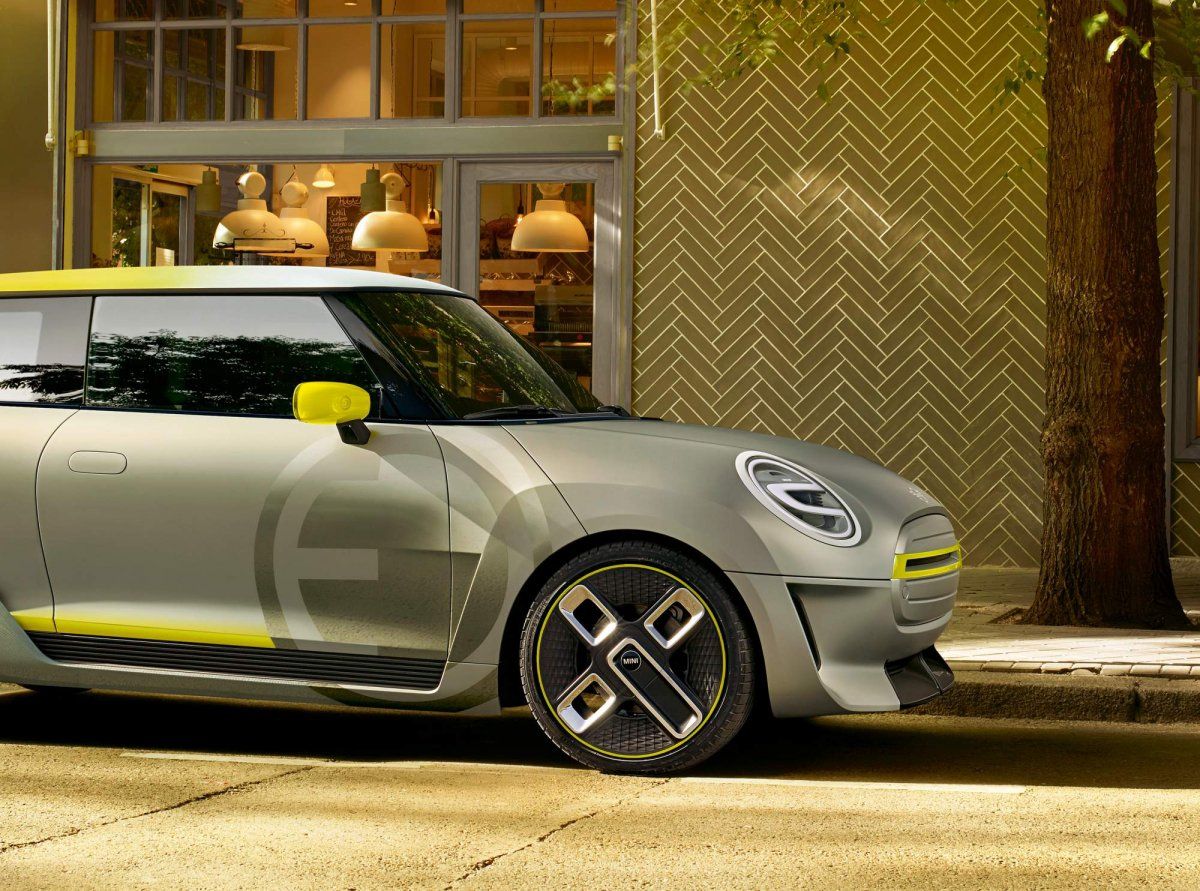 The air intakes at the front are sealed as well, while the add-on parts in the front apron give the car a sporty appearance.
Seen from the side, the MINI Electric Concept stands out thanks to the fiberglass add-on parts along the lower edges of the car as well as the striking design of the 19-inch alloy wheels with 3D-printed aerodynamic inlays.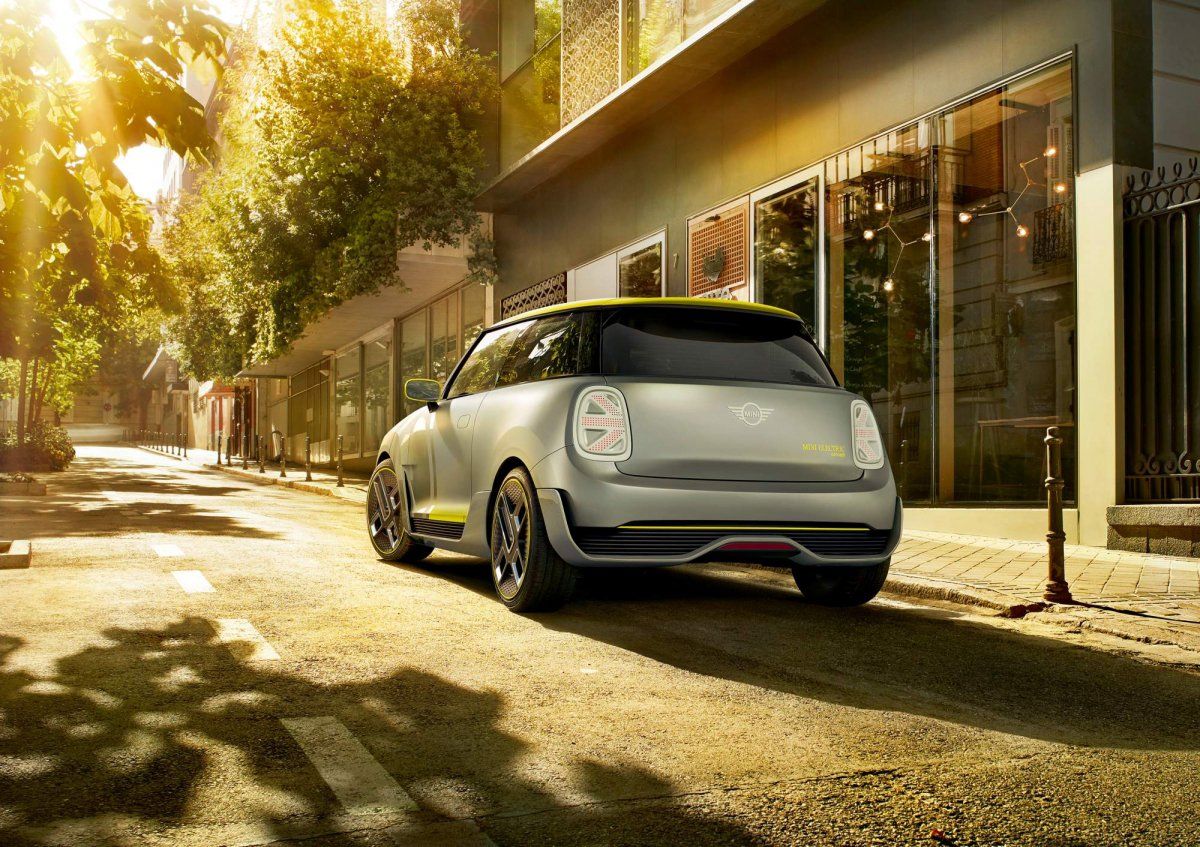 At the rear, the taillights feature a familiar shape, but their interior design is a tribute to the Union Jack — each of them forms one-half of the UK's flag as an LED dot matrix. The rear apron sports aero parts similar to those at the front, including air deflectors and a fiber glass diffuser. The absence of exhaust pipes is another clue we're dealing with an electric vehicle.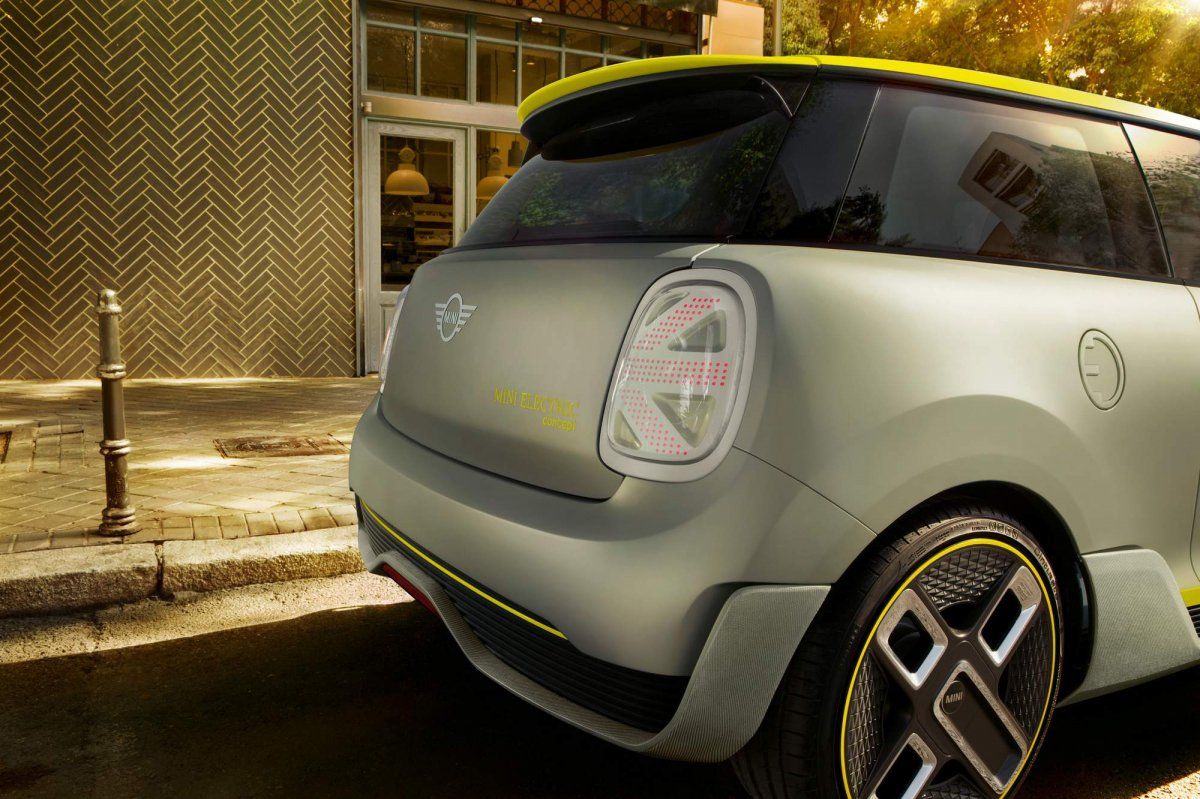 Finally, the contrasting silver and yellow livery reminds of the MINI E, the first all-electric MINI vehicle that debuted in 2008 and was driven by private users as part of an extensive field trial.
Expect to learn details about the concept's electric drivetrain in the coming days as we near its official debut in Frankfurt. Until then, check out our review of the brand's only electrified vehicle on sale today, the MINI Cooper S E Countryman ALL4 plug-in hybrid.