Yet no word on technical data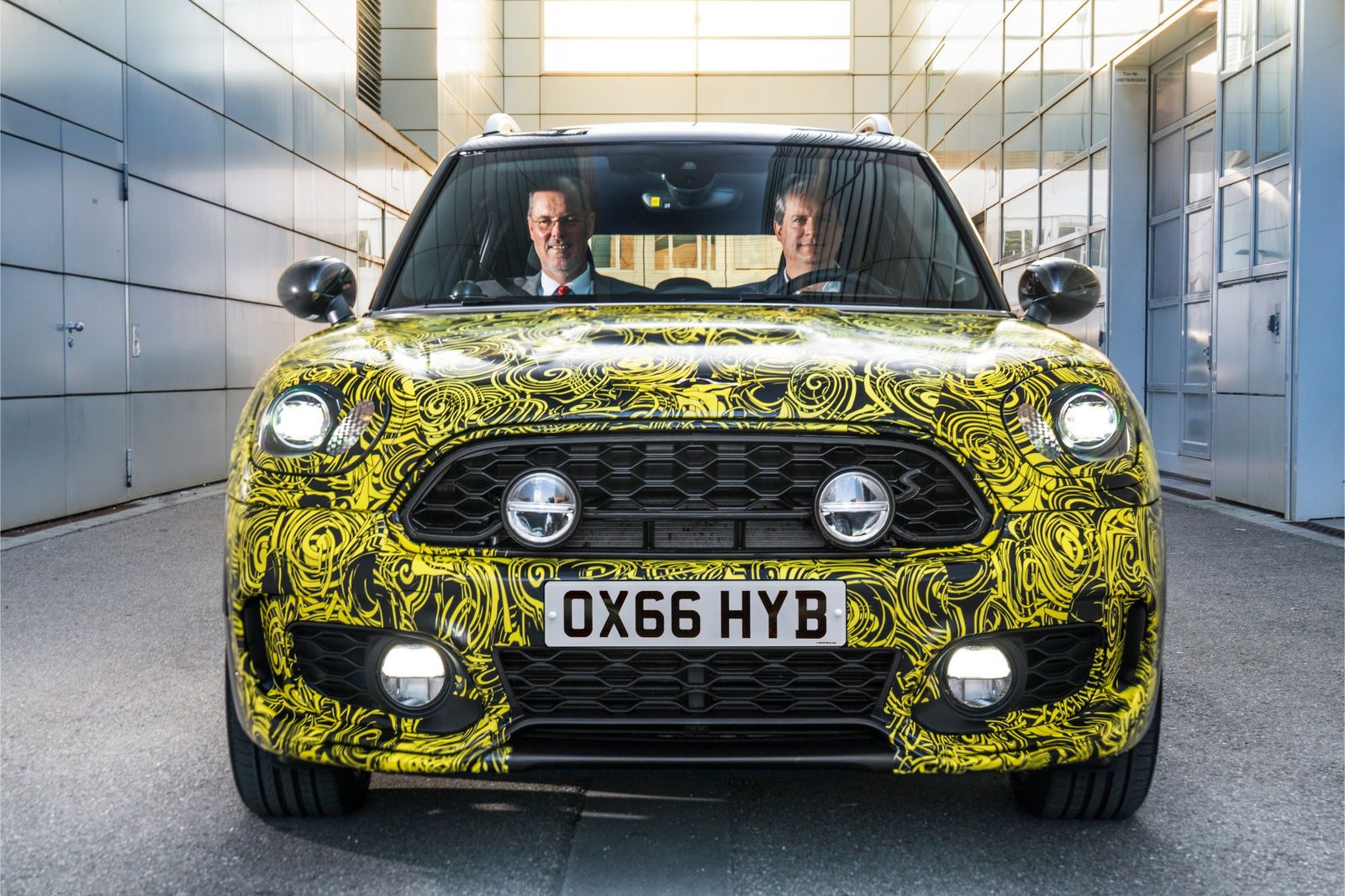 Back in June, a batch of leaked photos suggested that Mini was looking to hybridize its largest family member – that is, the Countryman, which would be marketed under the Countryman E badge.
The BMW-owned brand released a preview of its first-ever PHEV, which says that compared to ICE (internal combustion engine) models, nothing changes in terms of chassis and suspension setup. Moreover, the eDrive components sitting low under the car's rear end favor a low center of gravity.
Most important, the electric motor sends power towards the rear axle, while the combustion engine is tasked with spinning the front wheels.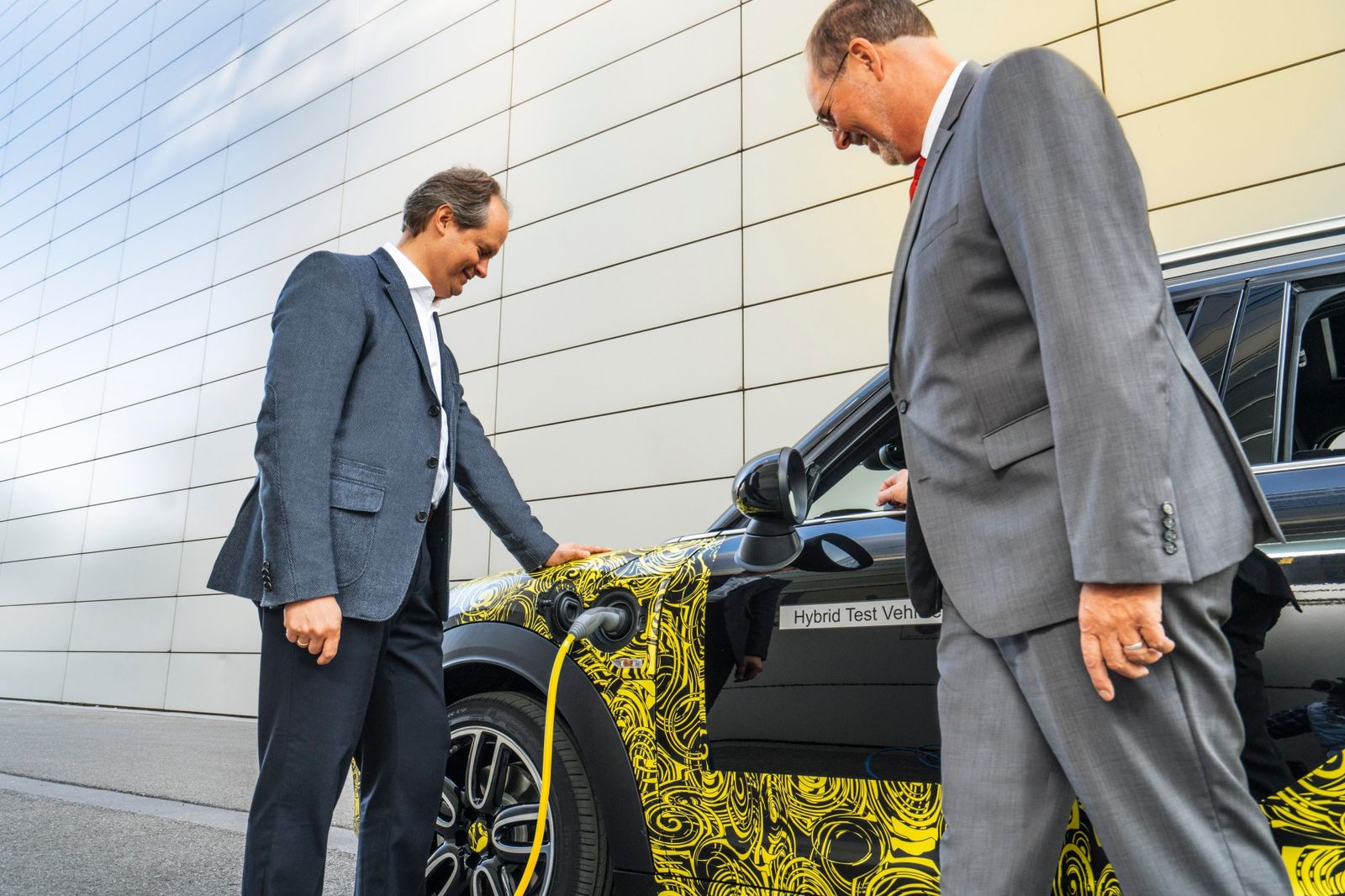 In addition, the hybrid powertrain is linked to the DSC (dynamic stability control) system which means whenever the car's electronic brain activates the second drive unit "to provide additional traction when starting off or ensuring a high level of steering precision when cornering."
Mini also claims that just like any other hybrid, the car will start in electric mode. However, the Oxford-based carmaker mentions that via two drive modes, namely AUTO eDRIVE and MAX eDRIVE, the vehicle can reach speeds of up to 80 km/h (50 mph) and 125 km/h (77 mph), respectively, without the internal combustion engine kicking in.
A third mode called SAVE BATTERY can be activated via the eDrive switch. When on, it enables the ICE unit to both power the car and juice up the battery pack.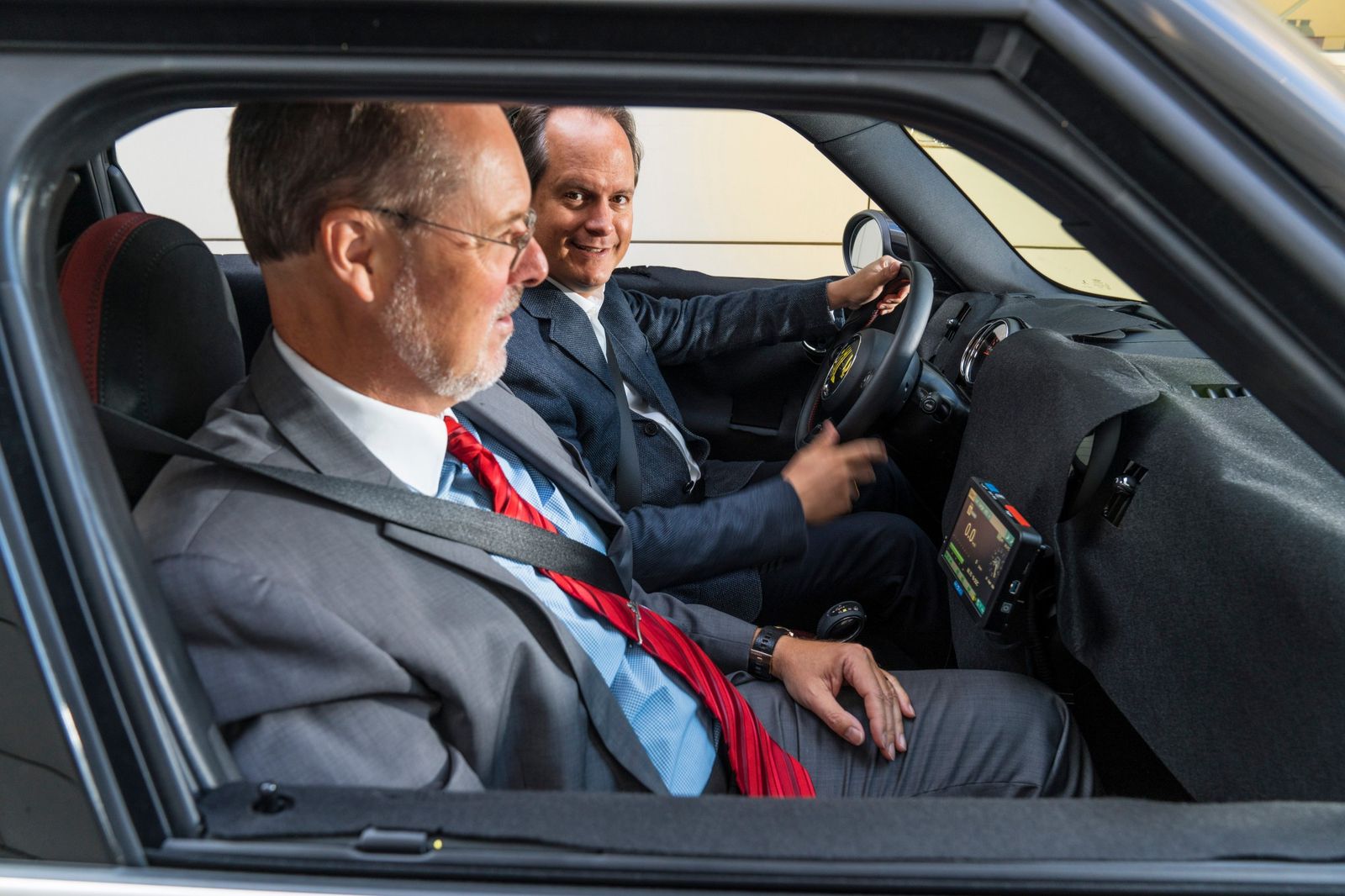 On the outside, the single change is the appearance of a charging port placed in the Countryman left side scuttle, besides, the E indicative.
Inside the cockpit, the engine start/stop button now glows yellow instead of red, and the rpm counter is gone, with a power display taking its place.
If we are to speculate on tidbits, the plug-in hybrid Mini Countryman E could rely on a 1.5-liter three-cylinder petrol engine working together with the electric motor.
BMW has a similar setup on the i8 performance hybrid but also on the more down-to-earth 2 Series Active Tourer in 225xe interpretation. The latter offers a total output of 165 kW (221 hp) and 385 Nm (284 lb-ft), plus a 7.7 kWh battery pack.