MINI's one-of-a-kind Hatch is a neat gift for the royal wedding
Prince Harry and Meghan Markle won't use the unique MINI; instead, they will donate it to charity
The wedding of Prince Harry and Meghan Markle is most likely the event of the year for celebrity worshippers, and MINI decided it wouldn't be a bad thing to be associated with the occasion.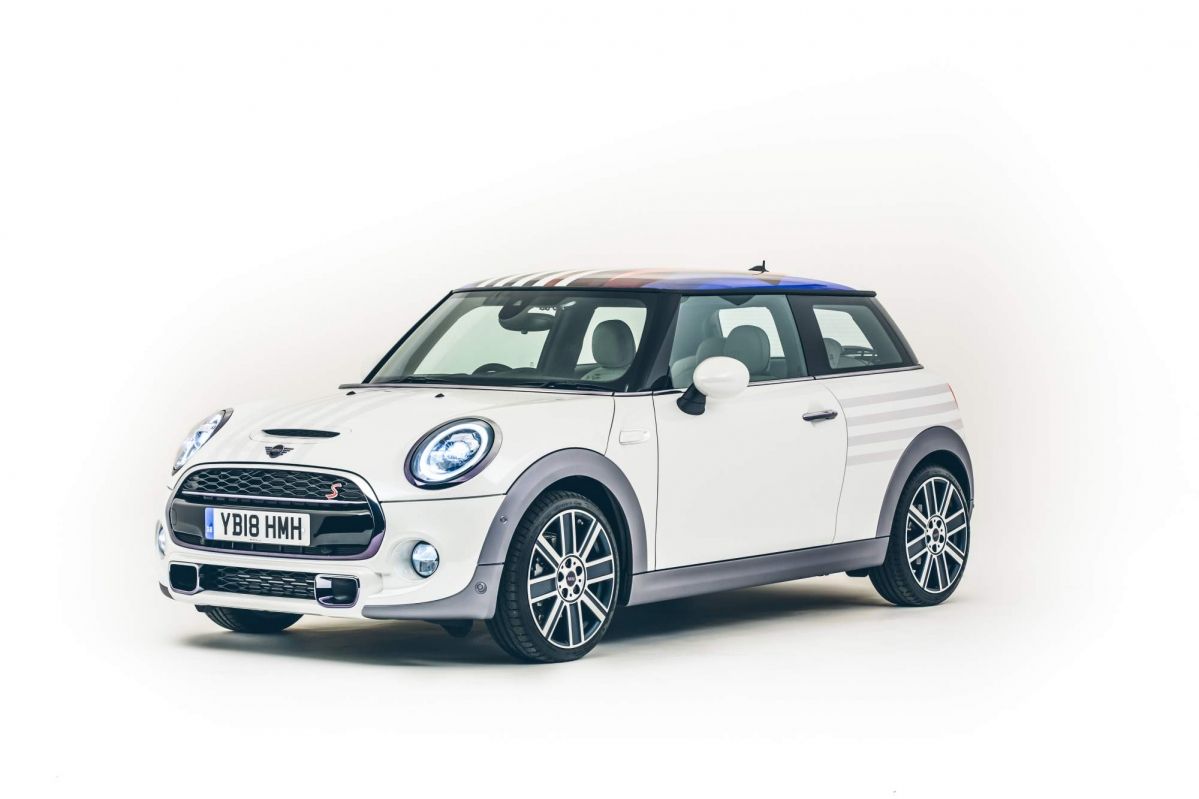 To mark the event the automaker built a one-off MINI Hatch that will be donated to one of the couple's chosen charities. After the wedding day on May 19, the unique car will be handed over to The Children's HIV Association (CHIVA) for public auction.
Highlights of the car include the specially designed roof graphic that combines elements of Prince Harry and Meghan Markle's national flags, 3D-printed personalized interior and exterior details, as well as the special embroidery.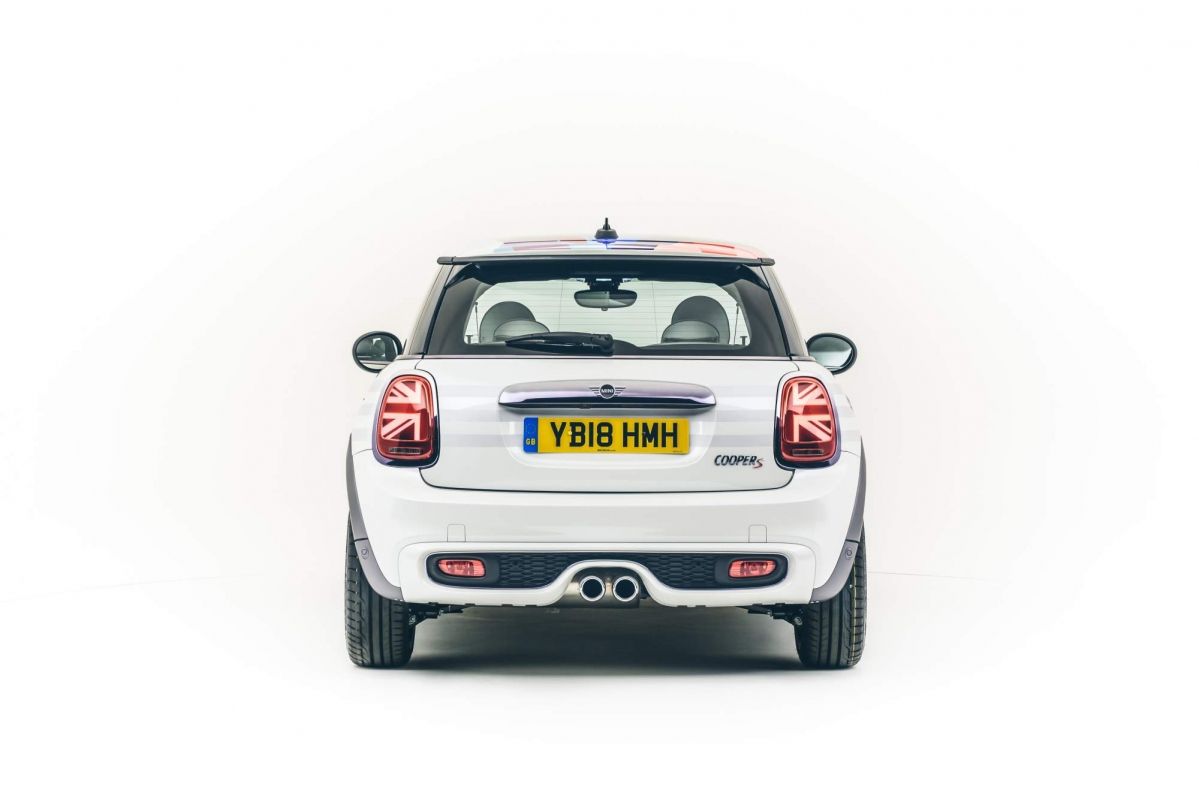 The car is finished in Crystal White with silver-blue accent strips, while the black band that wraps around the vehicle comes in a blue-tinted matt silver paint finish. The parts in chrome, such as the grille's frame, door handles, and light surrounds, are topped off with a blue-black tinted clear coat.
Other unique details include the dark-blue matt metallic wheels, 3D-printed side scuttles around the side turn signals that feature the initials M and H with a heart and rings, as well as the "Just Married" message projected on the ground when the doors open.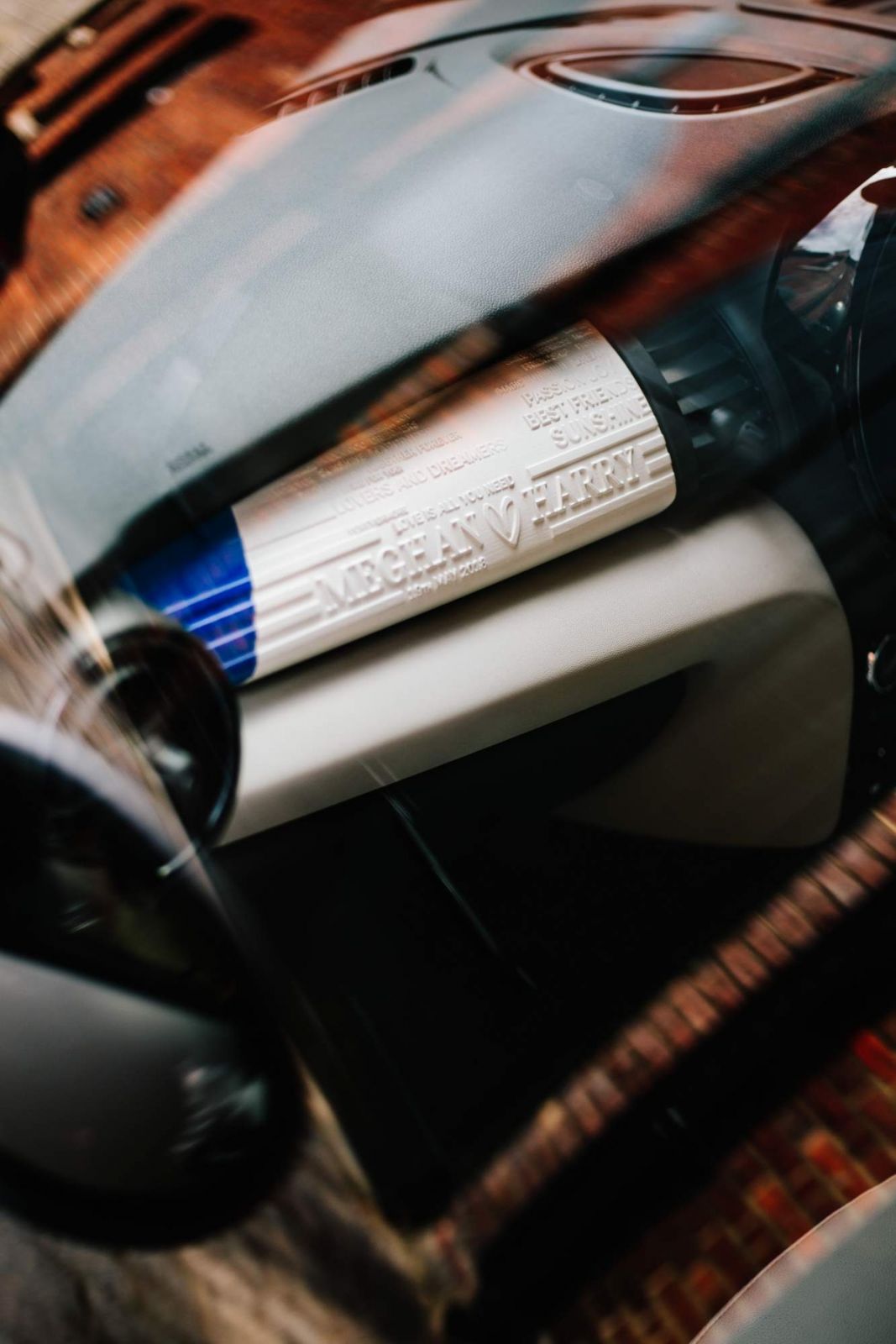 The interior is highly-personalized as well, with the one-off MINI featuring Satellite Grey leather spiced up with chrome elements in a blue-black tinted clear coat, as well as roof graphic-inspired accents on the door cards, behind the steering wheel, and into the head restraints.
MINI also marked the occasion by adding the first names of the bride and groom, the wedding date, and good wishes to the newlyweds to the large trim strip ahead of the front passenger seat.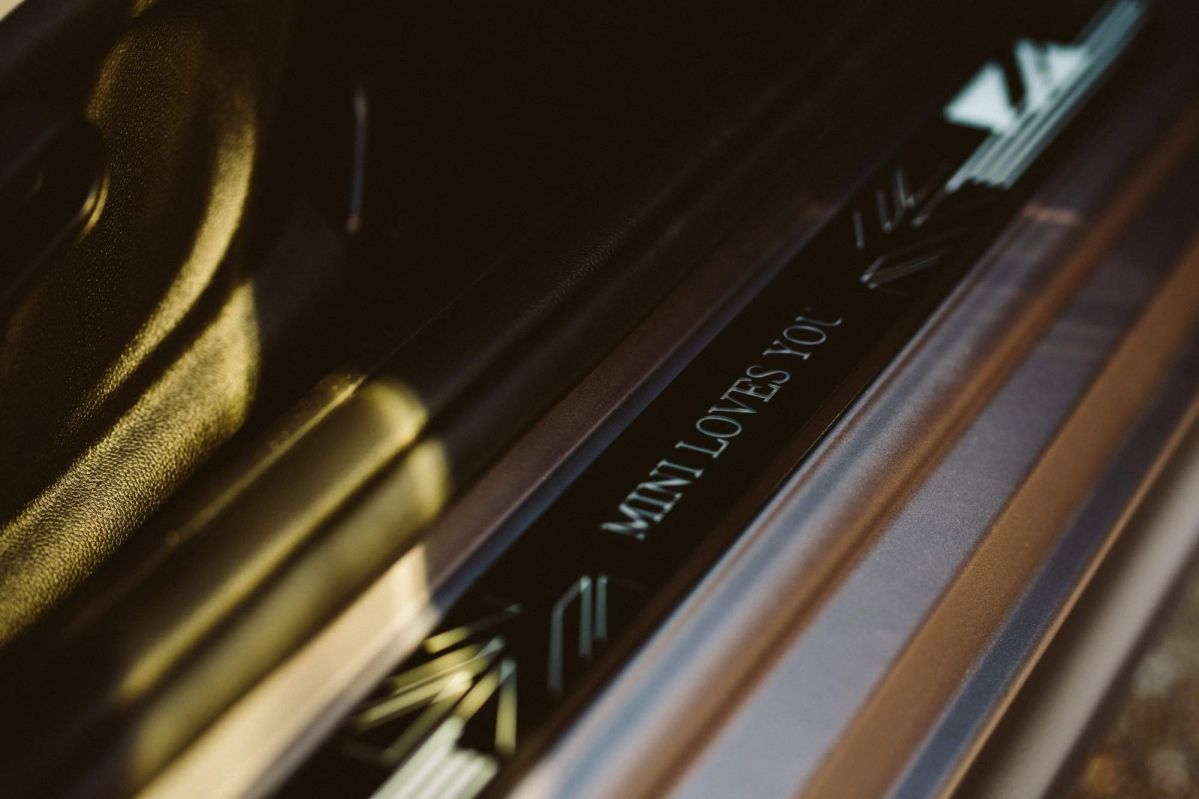 READ MORE: The one-off MINI Hatch for the royal wedding is cool, but is it as cool as the classic Mini Electric?