Would you buy a makeover kit that turned your 458 into this? I know I would…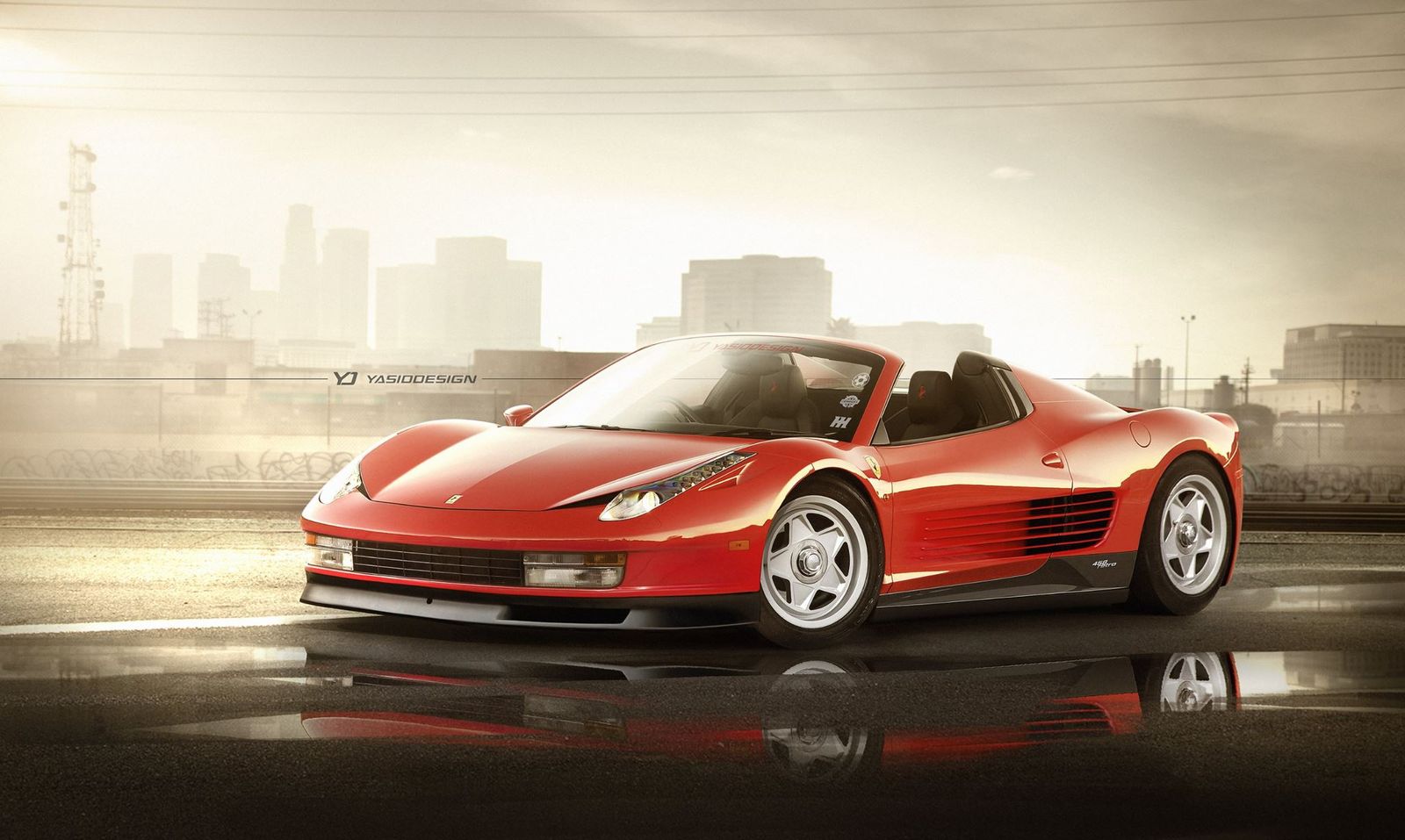 The world of speculative and just plain fun-oriented automotive renderings can often produce results for which the word 'silly' is a gross understatement. It's often strange combos that result in this, and one such strange combo is adding classic Ferrari Testarossa design cues to a 458 Spider.
However, as unlikely a mashup as it may be, the finished image is not bad at all; yes, it's a bit awkward but definitely not unpleasant. I'd totally drive in a 458 drop-top with a retro-altered body and would not have one problem with it.
Even the five-spoke wheels and big tires work on it and just lend it a more hardcore attitude; with these wheels, you'd be forgiven for wanting to take it, say, out onto a dirt road and slide it around every corner with massive rooster tails flying behind it…
The rendering is the work of YasidDesign, one of dozens of unusual ideas he conjured up; not all are as successful as this, but they are evidence of out-of-the-box thinking.