Modified Peugeot 308 GTi is a road-going touring car
Modified by company of former Italian touring car driver
Former touring car driver Massimo Arduini, the owner of Arduini Corse, has created a rather special modified Peugeot 308 GTi. It uses actual race car parts and is generally upgraded, yet it can still be driven on the road.
Arduini wanted to marry the look of the actual 308 GTi track racer with improved road performance, so he took the front and rear bumpers from that car, as well as wider fenders front and rear - if you compare, you'll see all parts are identical to those of the racing version.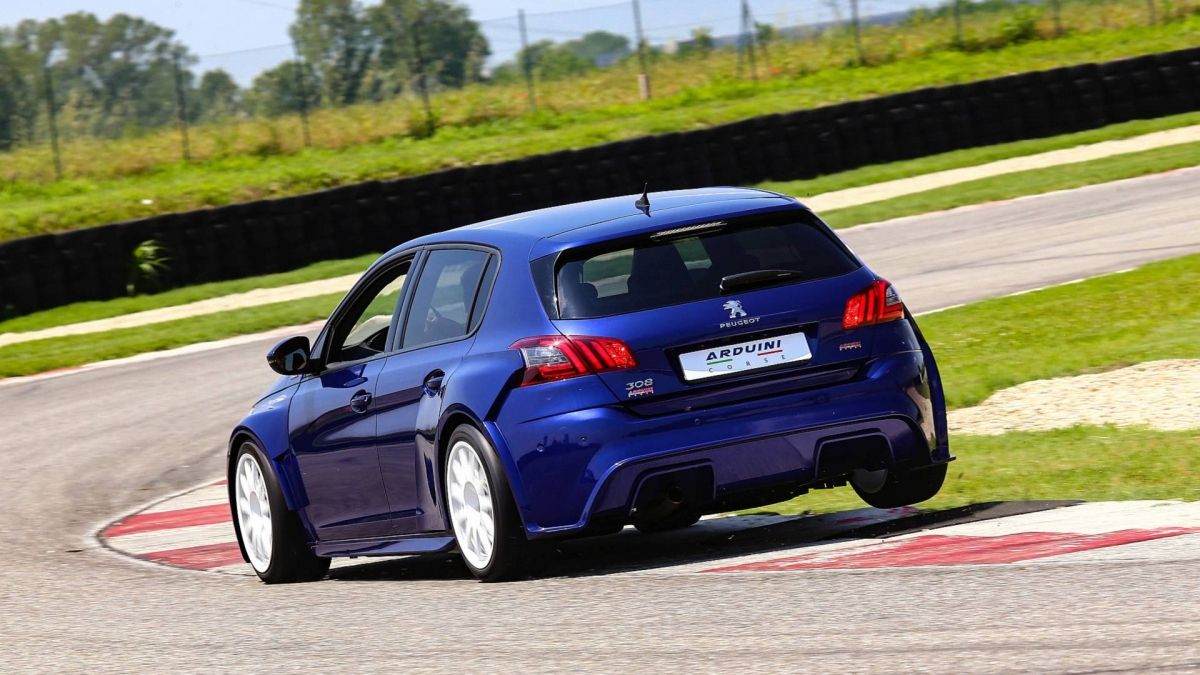 The one-off build gets extra power too, upped from 272 PS to 302 PS, it rides on uprated KW suspension components and it gets Brembo disks up front, but uses the factory calipers.
Weight has also been shed over the regular road-going model which is actually the lightest car in its class - this car weighs exactly 1,155 kg, according to its builder.