A minor drop in weight and better road handling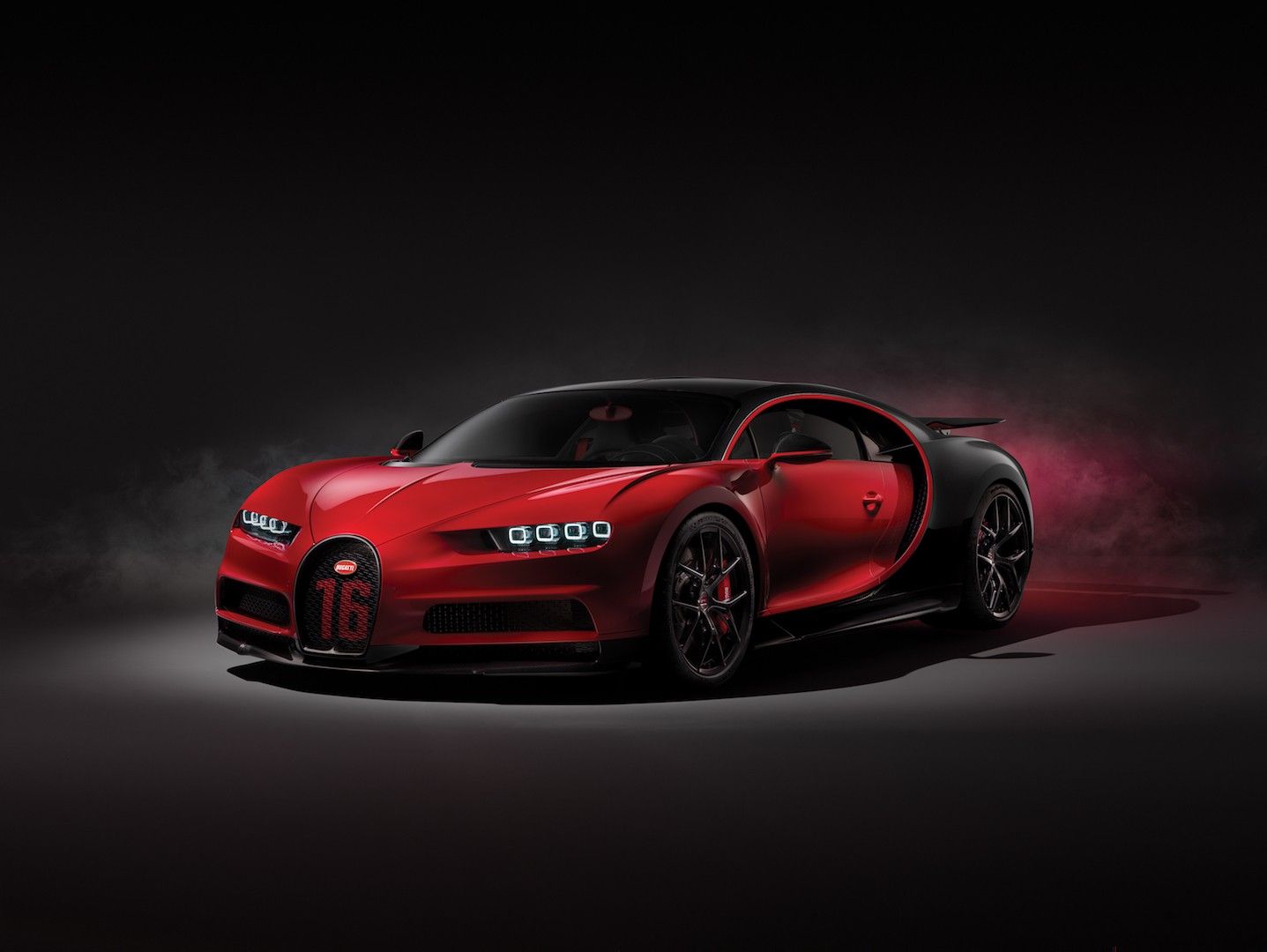 With the 2018 Geneva Motors Show at full throttle, Bugatti couldn't sit back and watch, so it sent the Chiron Sport to Switzerland.
Although the Chiron Sport's power output is no different from that of the regular Bugatti Chiron if we can call it that, Molsheim came up with a dynamic handling package and a way of shredding off some metal off the Chiron's hips – 18 kilos, to be more precise.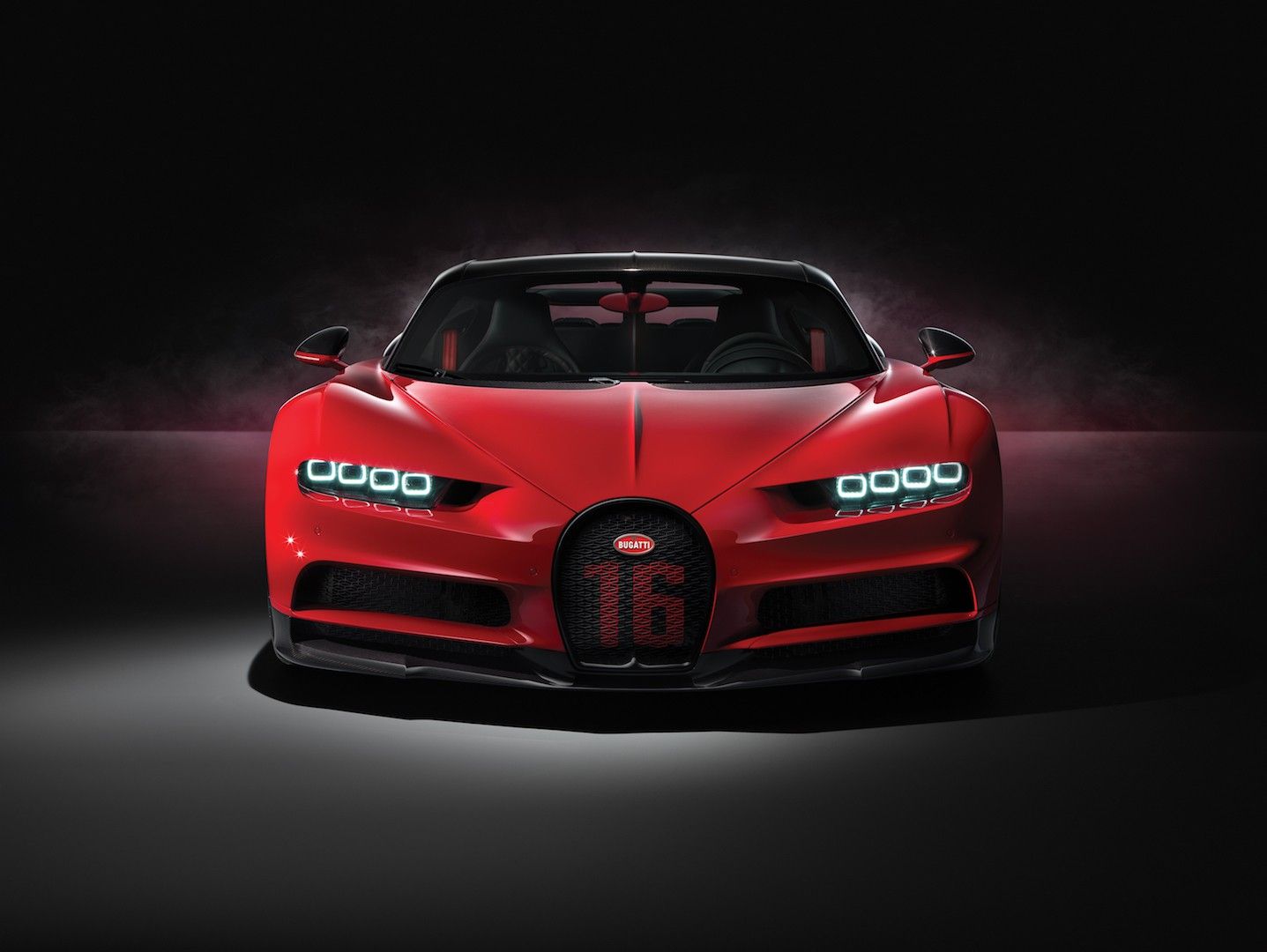 In return, the Chiron Sport is said to reach higher cornering speed and thus can lap the Nardò circuit five seconds faster than the Chiron. Changes allowing that include a stiffer suspension, new steering calibration and rear-axle diff optimization.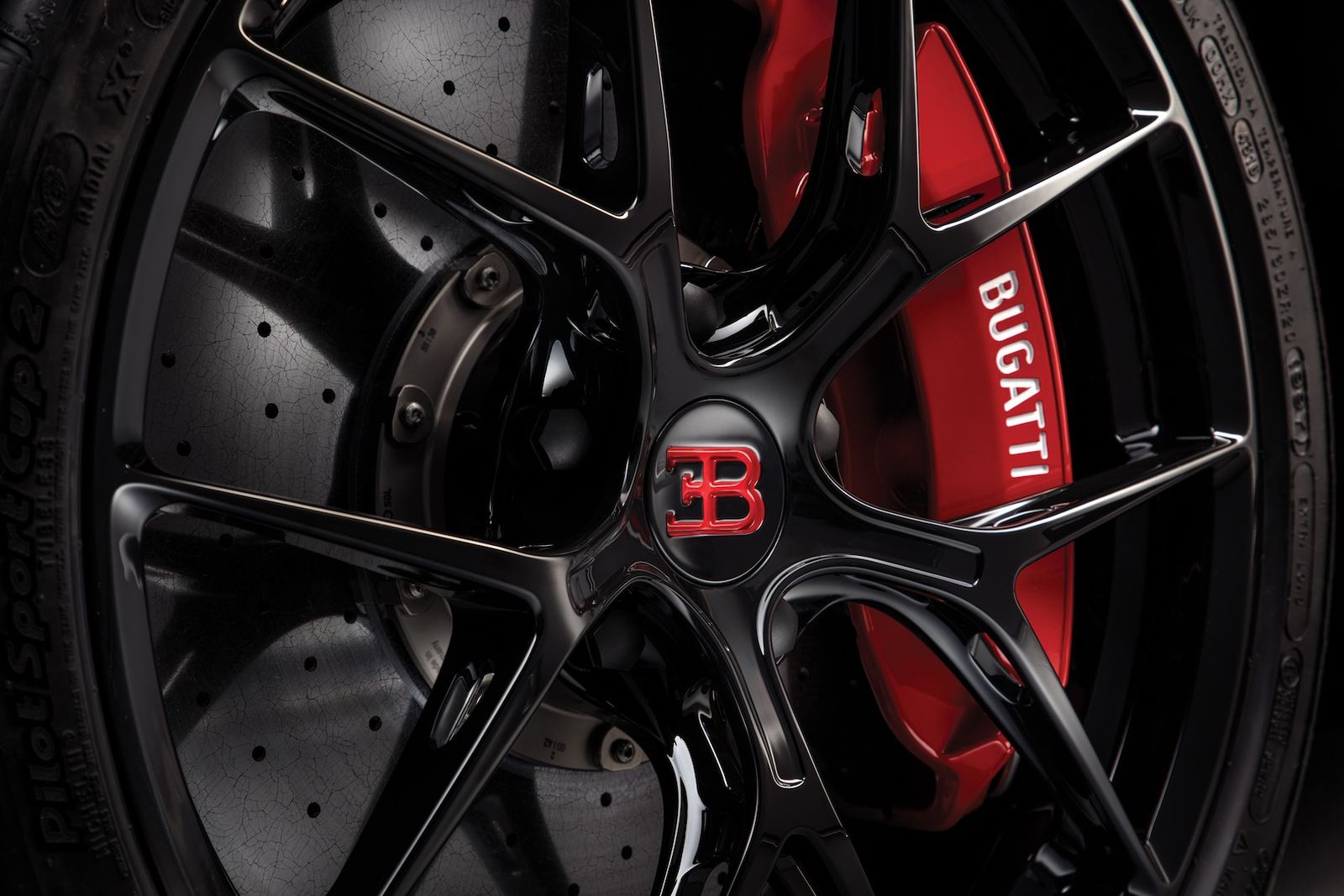 The main culprits for the weight drop are the Chiron Sport's lightweight Course wheels and carbon fiber use for the stabiliser, intercooler cover and windscreen wipers with 3D-printed aluminium arm tips. The rear window glass is also said to be of a lighter ilk and so is the exhaust deflector.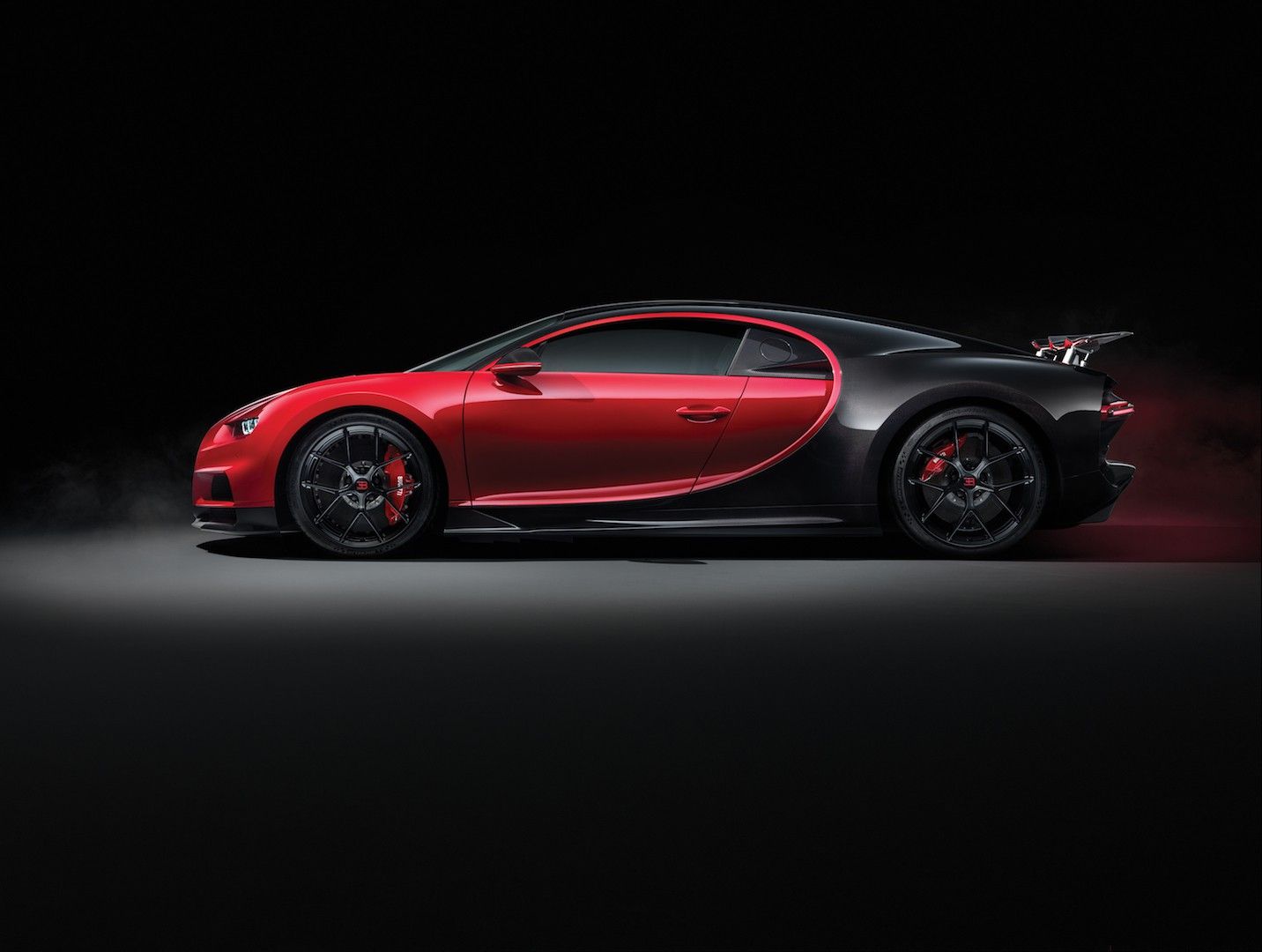 Visually speaking, the Chiron Sport mixes a grey carbon rear with Italian Red, French Racing Blue, Gris Rafale silver or Gun Powder grey for its front and mid section. The red 16 on the radiator grille is a hint to the number of cylinders employed by the Chiron's quad-turbo, 1,479 hp engine. The interior is mostly decorated in black mixed with suede leather, Alcantara and carbon fiber.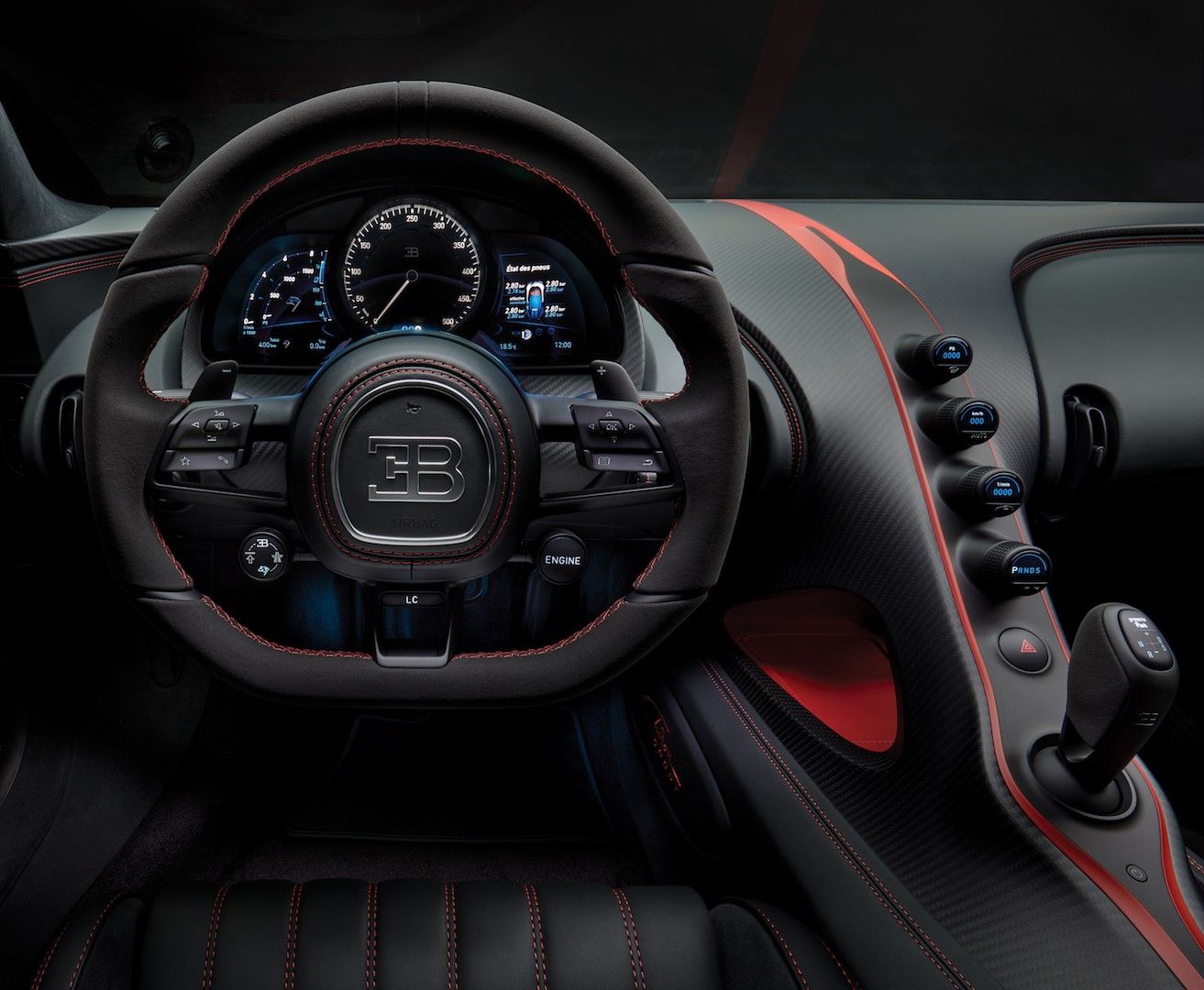 Oh, and the Bugatti Chiron Sport on display in Geneva costs €2.98 million ($3.67 million), but we weren't expecting anything else to be perfectly honest.
READ MORE: This video will instantly make you a Bugatti EB110 expert