It's the final Plus 8 model to feature the naturally aspirated BMW V8 engine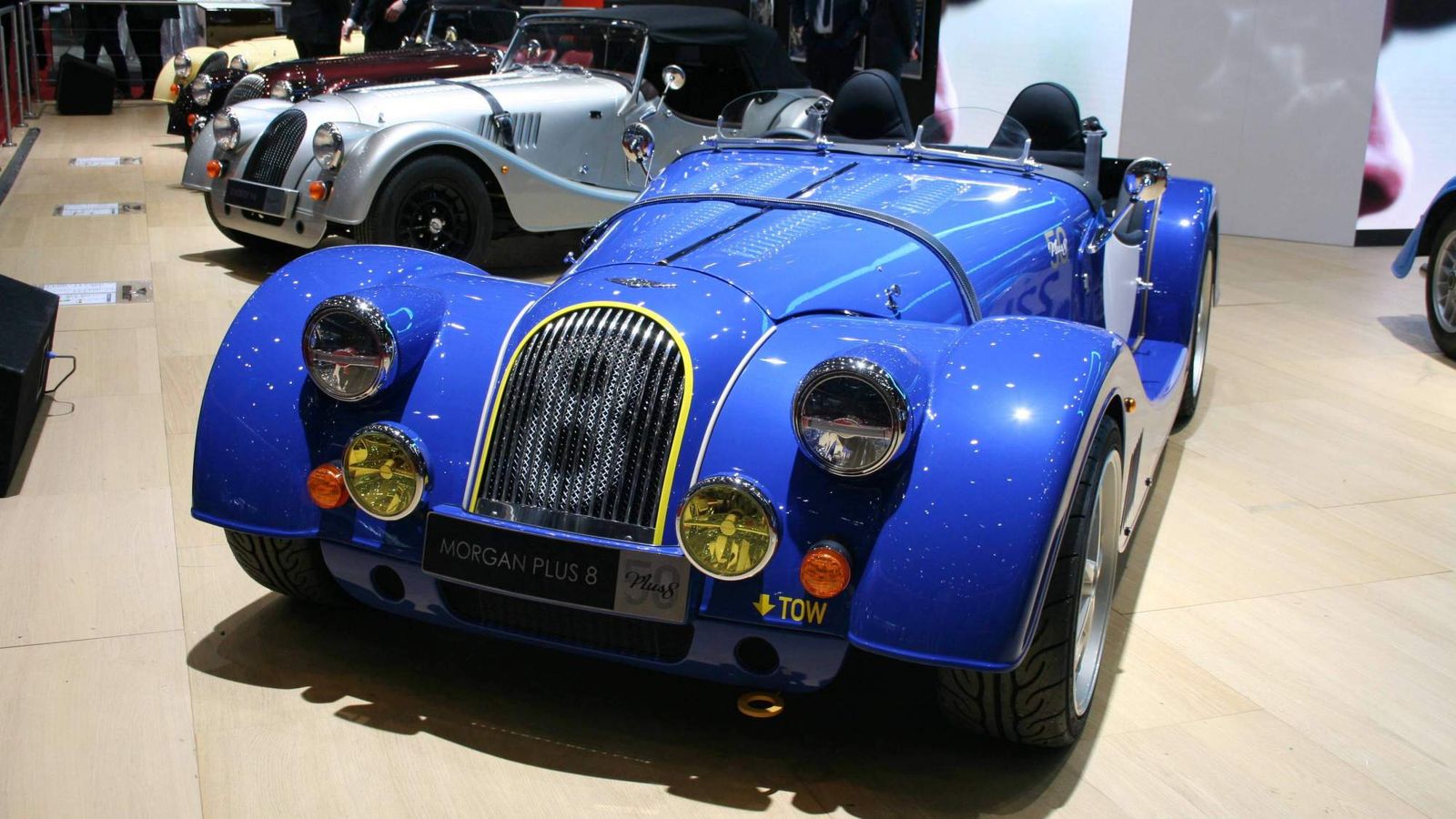 Morgan marks half a century of Plus 8 production with a limited edition model that has debuted at the Geneva Motor Show. The Plus 8 50th Anniversary Edition is based on the production Plus 8, Morgan's range-topping vehicle.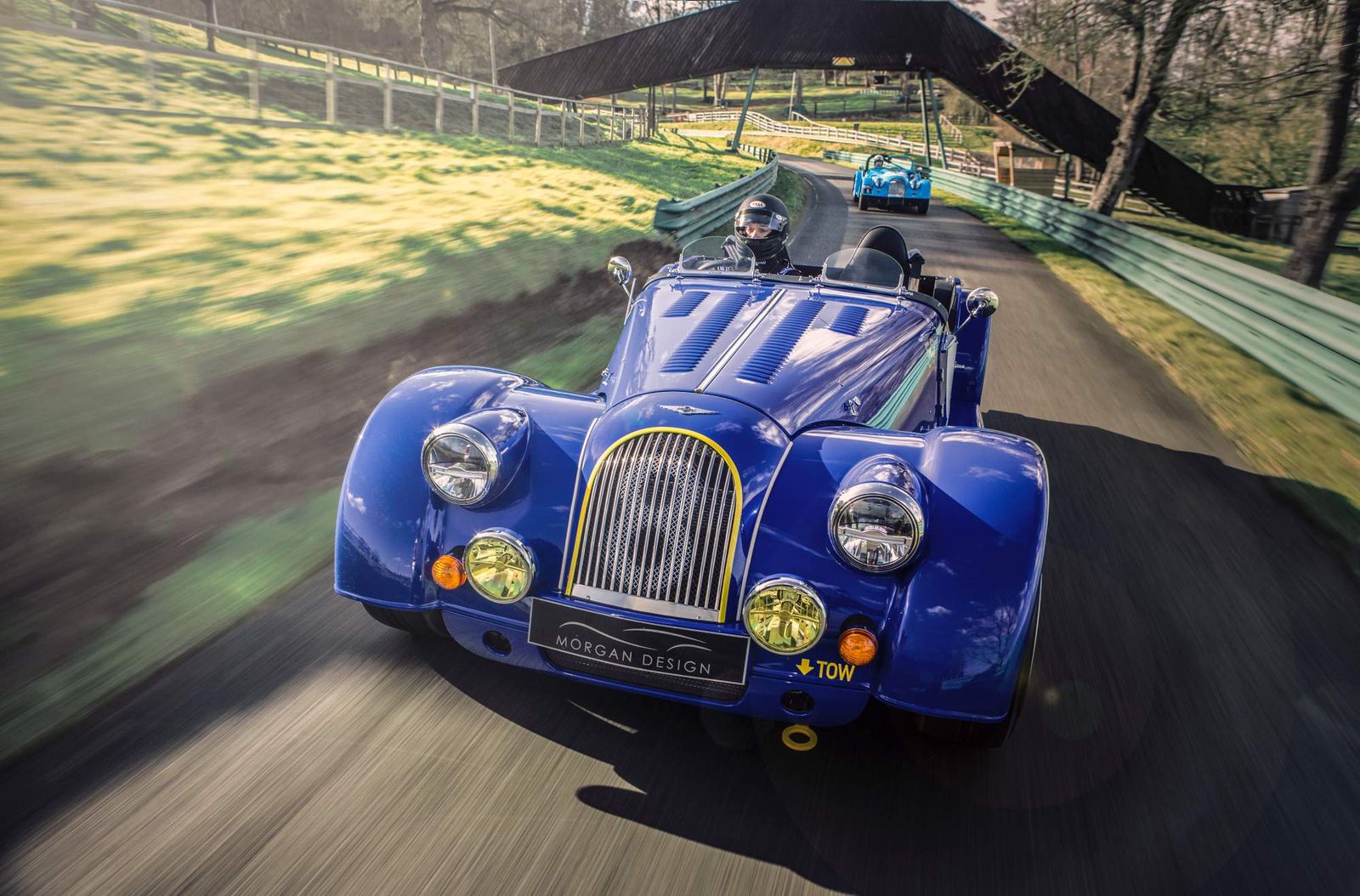 Only 50 examples of the hand-built model will be produced, each sitting on Morgan's bonded and riveted aluminum chassis and featuring the naturally aspirated 4.8-liter BMW V8 engine.
The limited edition model will be the last Plus 8 to use this power plant, which delivers 367 bhp and 490 Nm (370 lb-ft) of torque in this application. Tipping the scales at just 1,100 kg, the Plus 8 50th Anniversary Edition is capable of going from 0 to 100 km/h in 4.5 seconds and can reach a top speed of 250 km/h (155 mph).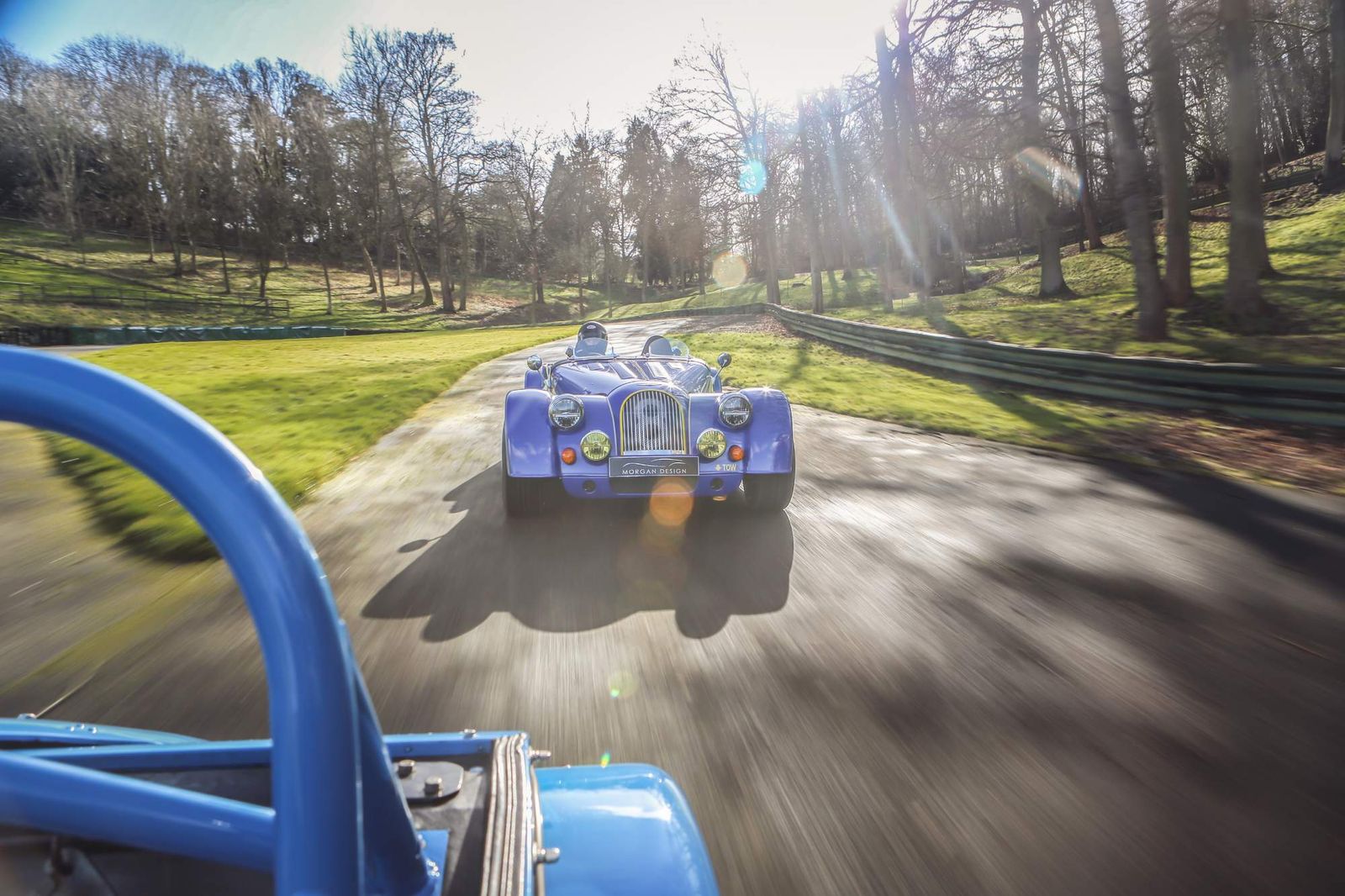 The anniversary model is available in both automatic and manual transmission variants (both with six speeds) and can be had as a right- or left-hand-drive car. Customers will be able to choose between two race-inspired colors and two specifications: blue "speedster style" with an open cockpit, or green "traditional convertible" with a soft top.
Both feature a spun aluminum domed panel at the rear, as a tribute to the first production Plus 8, the 1968 "MMC 11" prototype. Other unique tweaks inspired by motorsport include the yellow towing eyes, white brake calipers, and ceramic-coated white exhaust tips — specially designed to amplify and refine the mighty V8's soundtrack.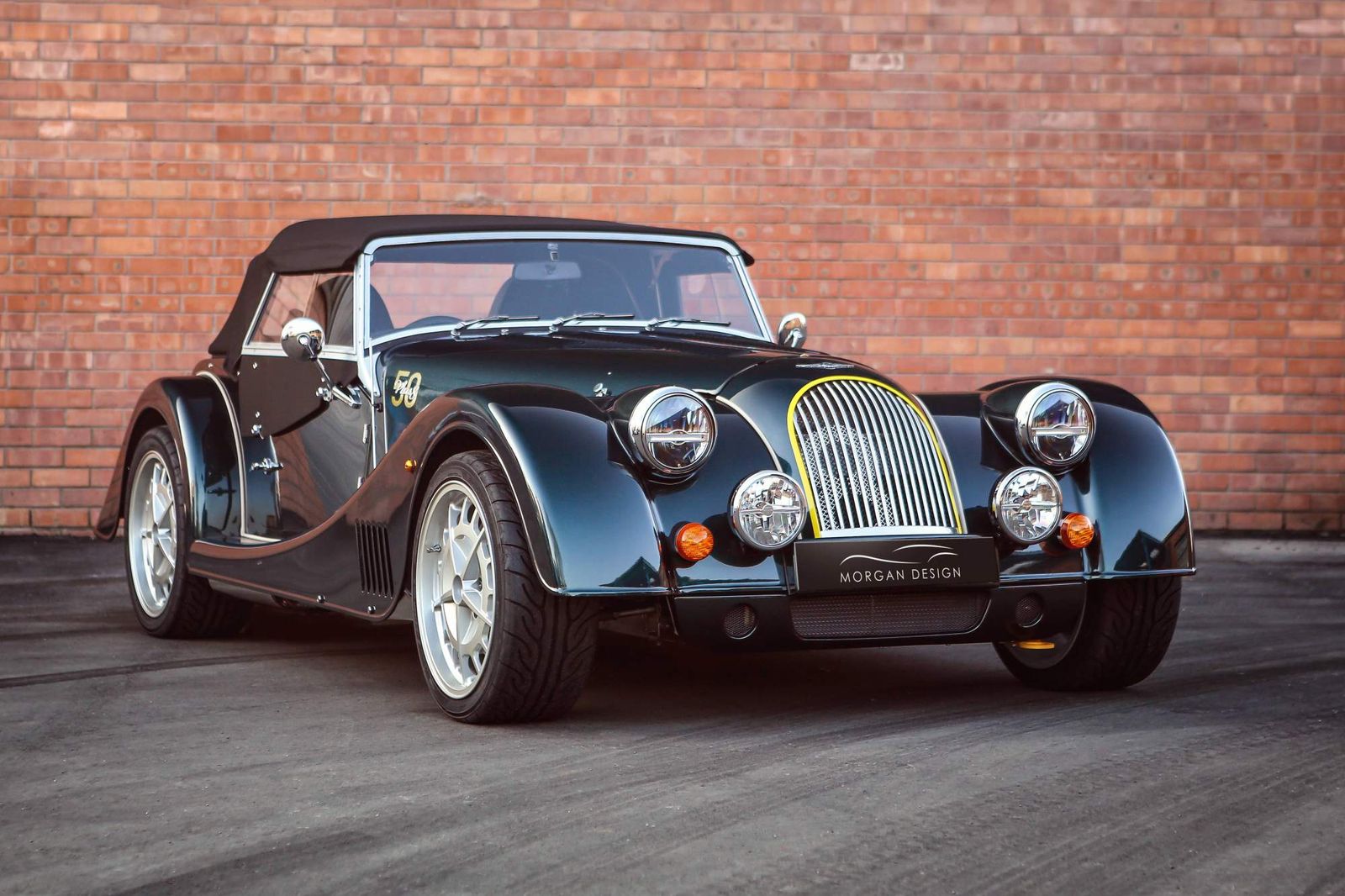 Compared to a regular Plus 8, the anniversary model features extra bonnet louvers, a leather bonnet belt, and the number 8 painted onto the front grille. Another design highlight is the new five-stud wheel design that reflects the original cast wheel commonly fitted to the Plus 8 throughout the years.
Each of the 50 units will be finished with a unique number on the exterior back panel of the car, as well as a numbered plaque inside.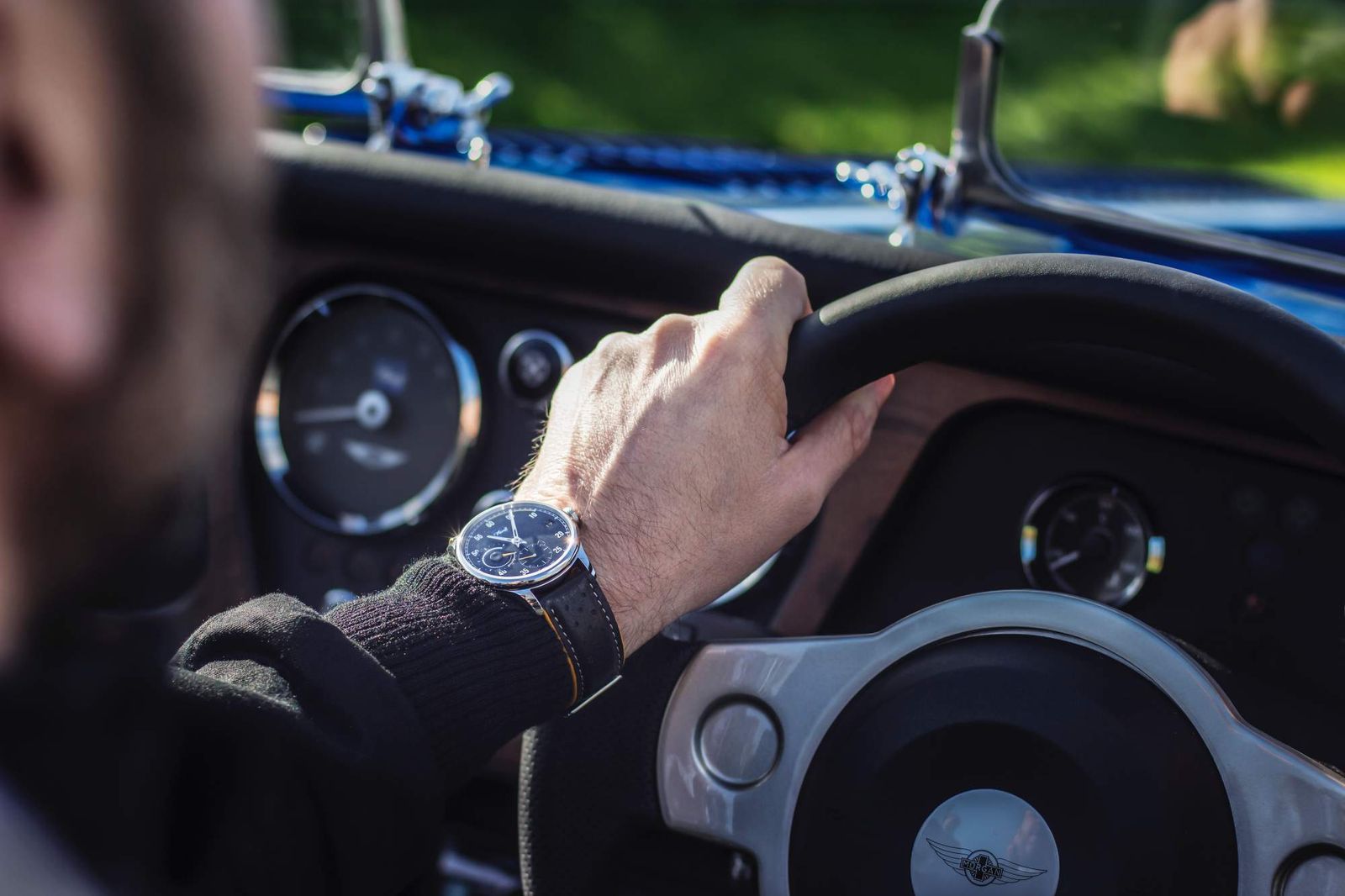 The cabin features waterproof black leather upholstery with a twin-pleated stitch for the seat centers, specially designed dial faces, and a matte-finished walnut dashboard. Each car comes with a C1 Morgan Plus 8 Chronometer Anniversary watch specially designed by Christopher Ward for this model.
Prices for the Plus 8 50th Anniversary Edition start at £107,500 in the UK, excluding taxes.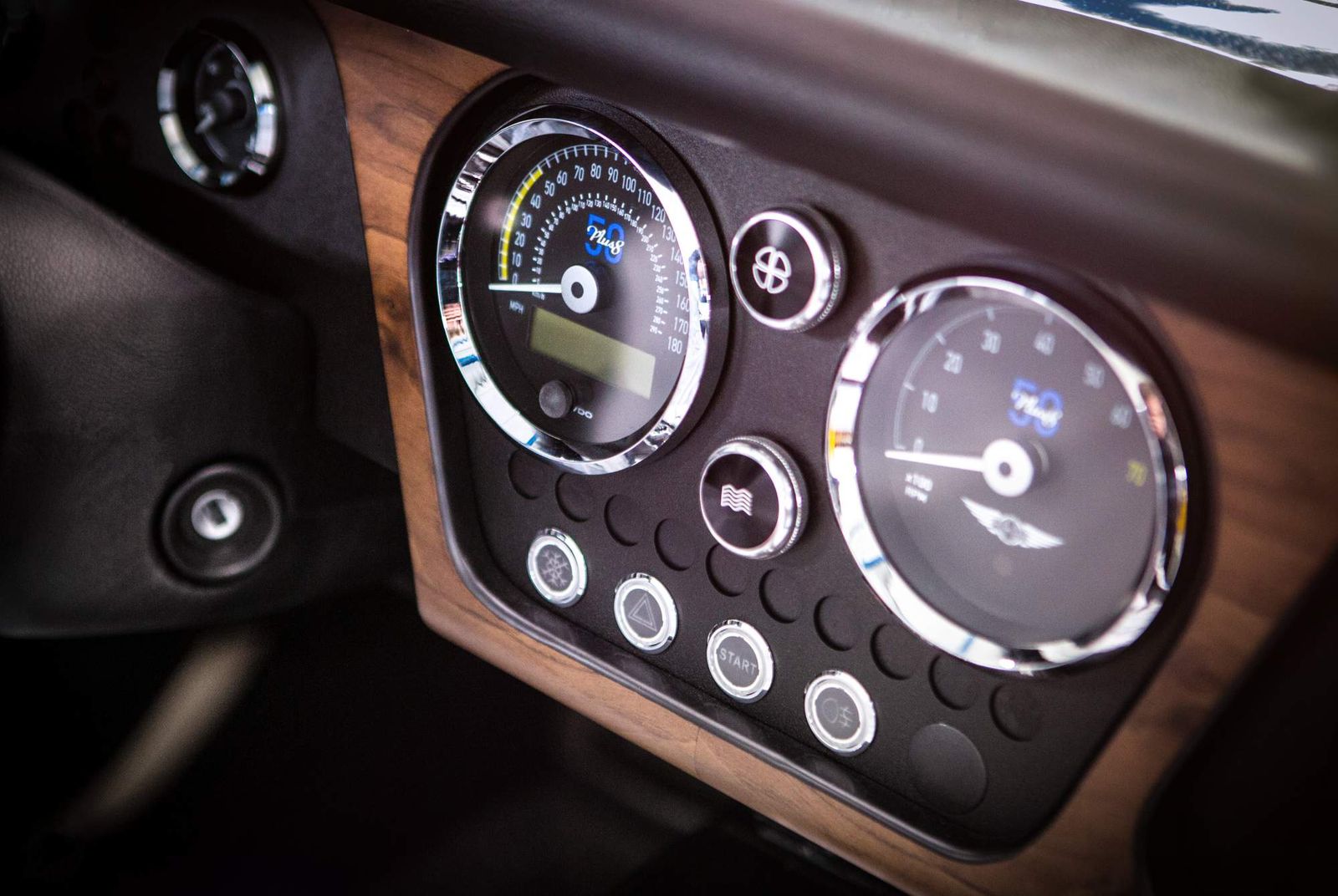 READ MORE: Morgan's other Geneva Motor Show world debut is the Aero GT