MSO brought a very fuchsia McLaren 720S to Pebble Beach
It goes to show there are risks in running a bespoke division
In its short existence, McLaren Special Operations (MSO) has crafted some stunning creations, but that doesn't mean it has a monopoly on good taste.
On the contrary, when it has to deal with eccentric customers who want their cars to be as flashy as possible, the results can be questionable.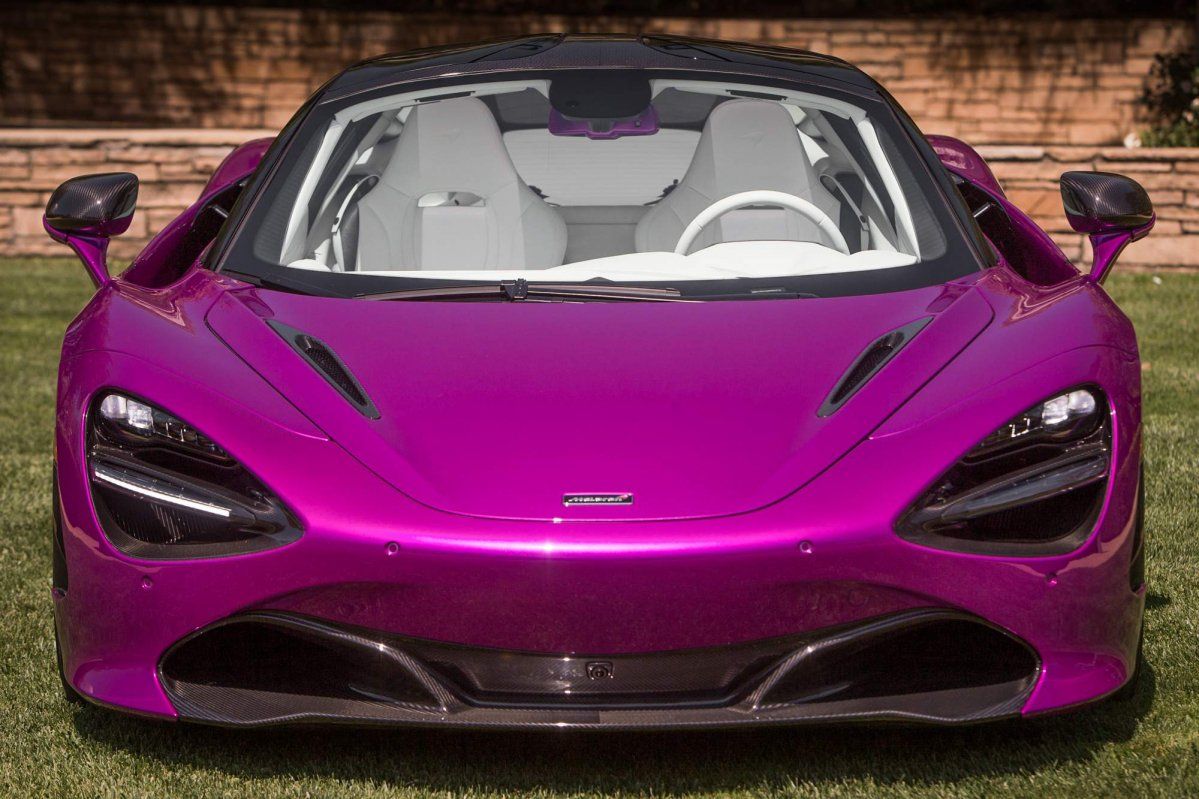 That's precisely the case with the bespoke McLaren 720S by MSO unveiled at the Pebble Beach on Sunday. It combines a blinding fuchsia paint finish with a white leather interior, a scheme commissioned by US-based entrepreneur and philantropist Michael Fux.
The highlight of the car is the exclusive "Fux Fuchsia" paint color, created for Mr. Fux by Rolls-Royce and subsequently redeveloped for MSO. The wealthy customer has exclusive rights over this hue, which means you won't see it on any other bespoke McLaren vehicle.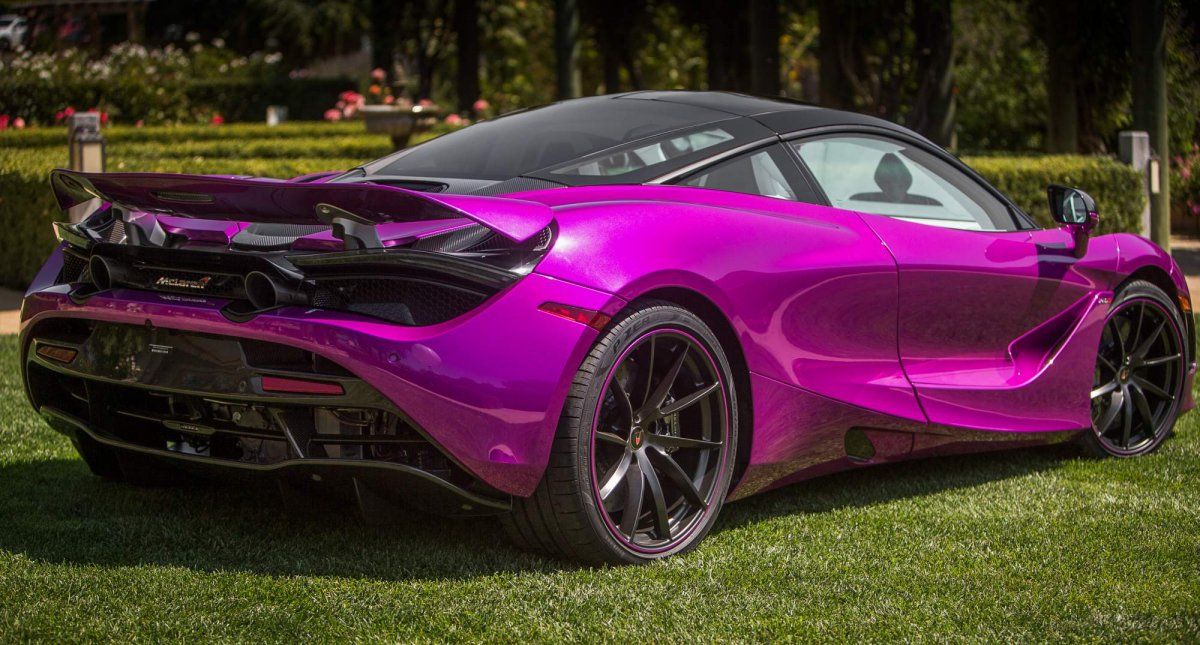 The "Fux Fuchsia" color is also featured on the outer edge of the lightweight wheels, in contrast with the wheels' platinum finish. Fuchsia accents can be found throughout the cabin, including on the door cards, steering wheel, and even the rearview mirror.
These accents serve to offer a contrast to the all-white interior featuring white leather, white stitching, and white Alcantara floor mats.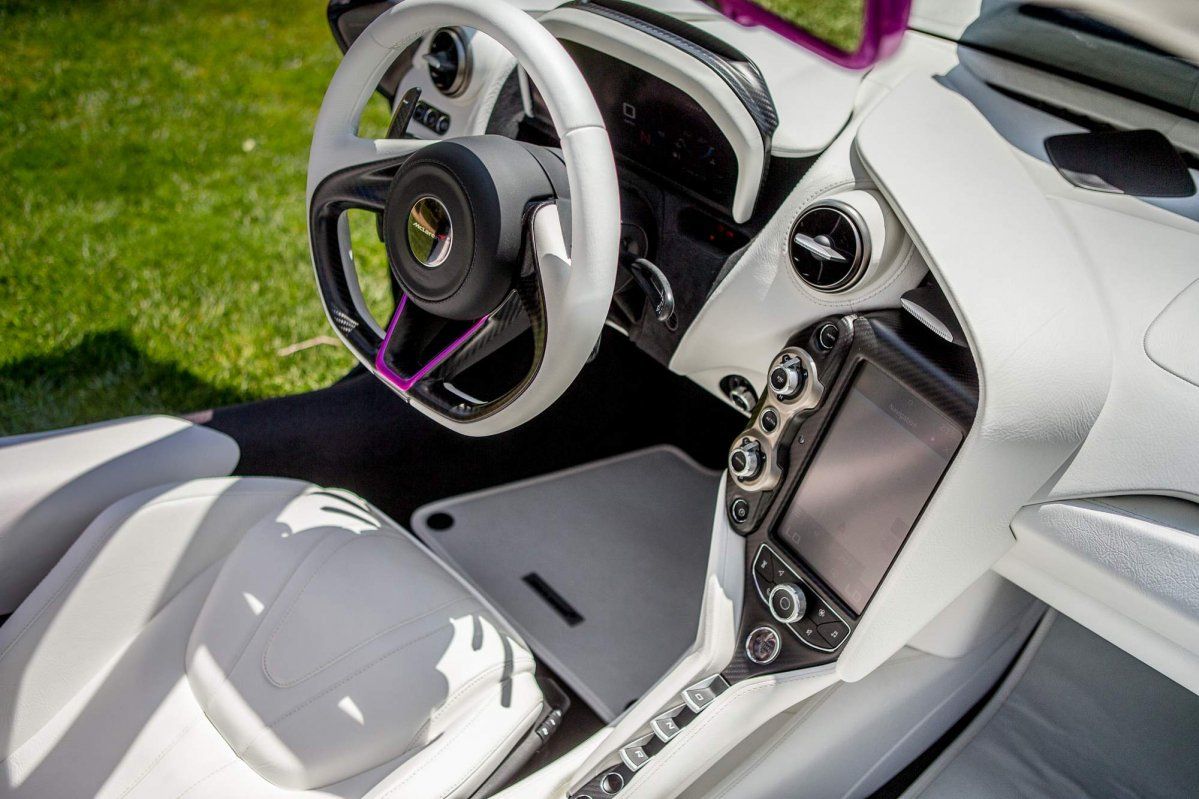 The unique McLaren 720S also features some MSO Defined components including Stealth Grey exhaust and window surrounds, as well as a range of carbon fiber parts.
The owner of this striking 720S is one of McLaren's most significant customers. His garage also includes a 12C in McLaren Orange, a 12C Spider in bespoke purple, and a McLaren P1 in bespoke green.
We understand if you don't like the 720S in fuchsia, so here's something to help you forget about it: the 720S Velocity, also built by MSO.