Electrochromic roof included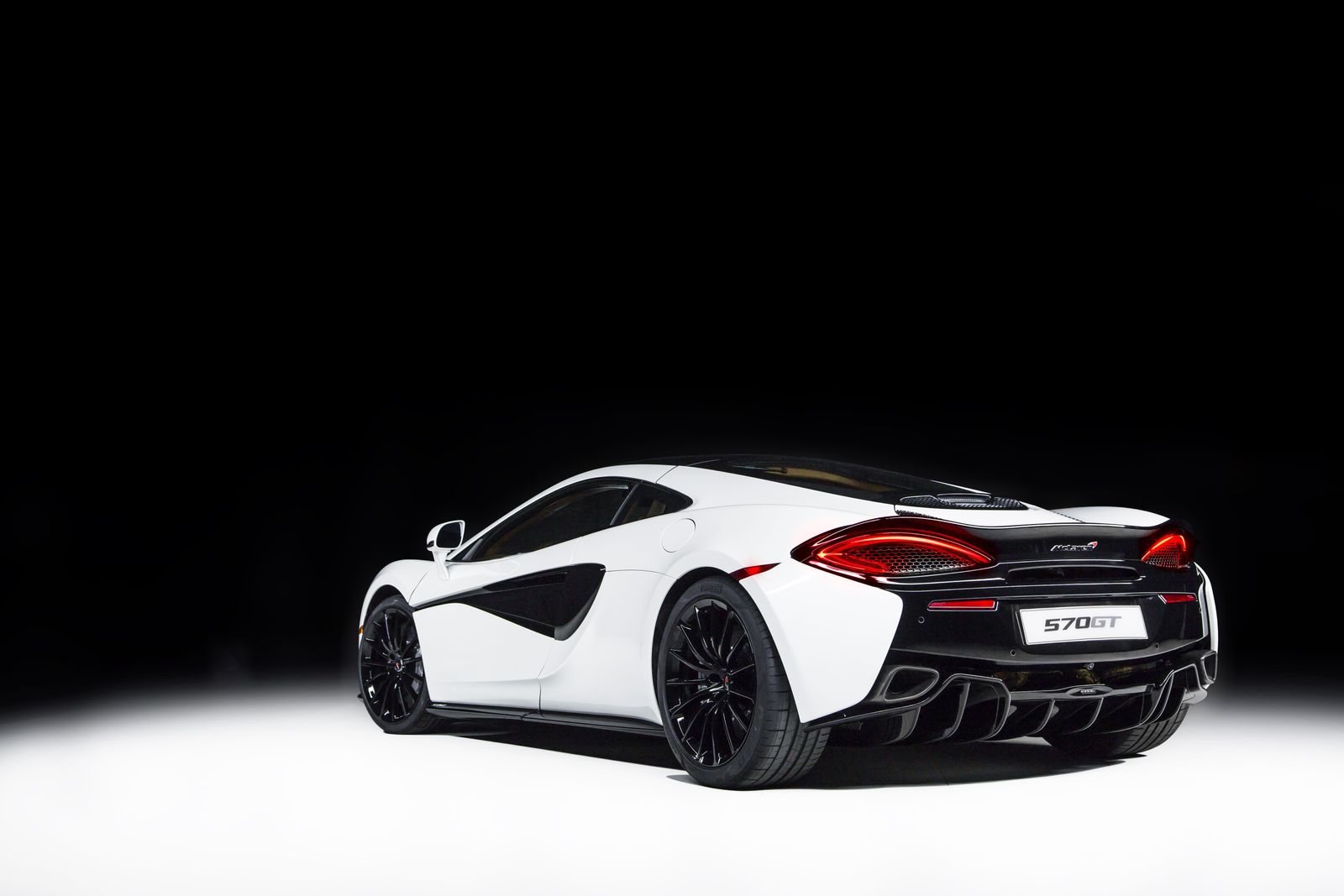 On the same patch of grass where the McLaren P1 once sat at the Pebble Beach Concours d'Elegance, the MSO division will unwrap their version of a finely tuned McLaren 570GT.
One of the highlights brought by the tweaked 570GT stands with the new titanium exhaust system – inspired by the McLaren 675LT project – which besides lung-shaking noise, offers a 30% lighter setup than its steel counterpart.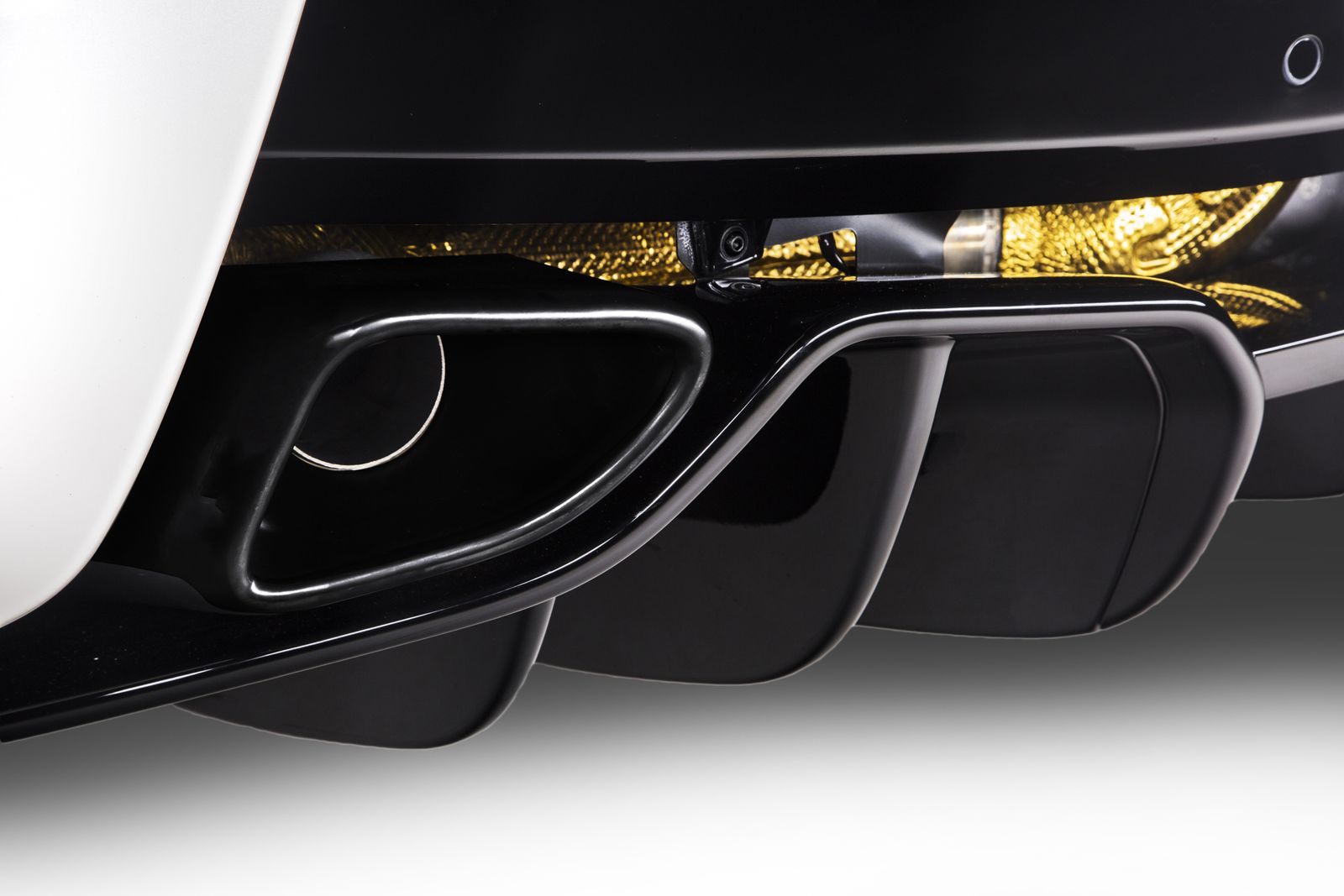 In addition, MSO came up with heat shields finished in golden titanium nitride. Looking a lot like the ones used by the record-setting grandad called F1, they turn to a blue-slash-purple hue as the twin-turbo V8 bombards them with heat waves.
Otherwise, MSO played the pearl white card for the bodywork, with a piano black hint on the rims, side skirts, and door inserts, plus carbon fiber sills to complement the carbon fiber chassis underneath the car and an eye-pleasing tan interior.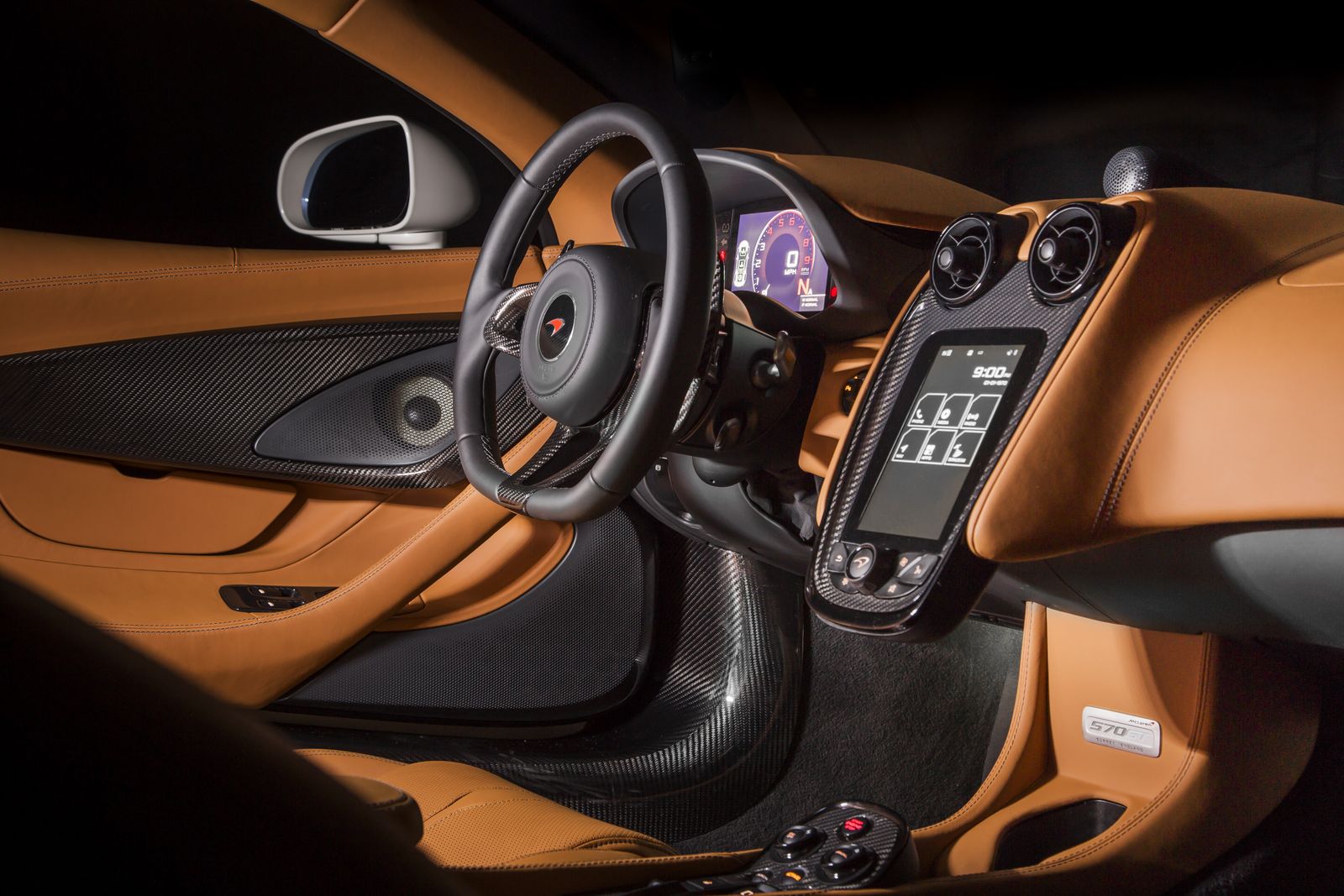 Now, for the electrochromic roof we mentioned above. It uses a touch-sensitive headlining and can be set on five different levels of dark tint, ranging from clear to more opaque. Totally makes sense, because Californian but also Arab summers come with their fair share of scorching days.
But if we were to judge it strictly on its 370 liters of cargo space and zero practicality, the McLaren 570GT by MSO might as well be earmarked as just another expensive golf-club carrier.