MSO had to ask permission from Gulf Oil to use the iconic Gulf Racing livery on this one-off supercar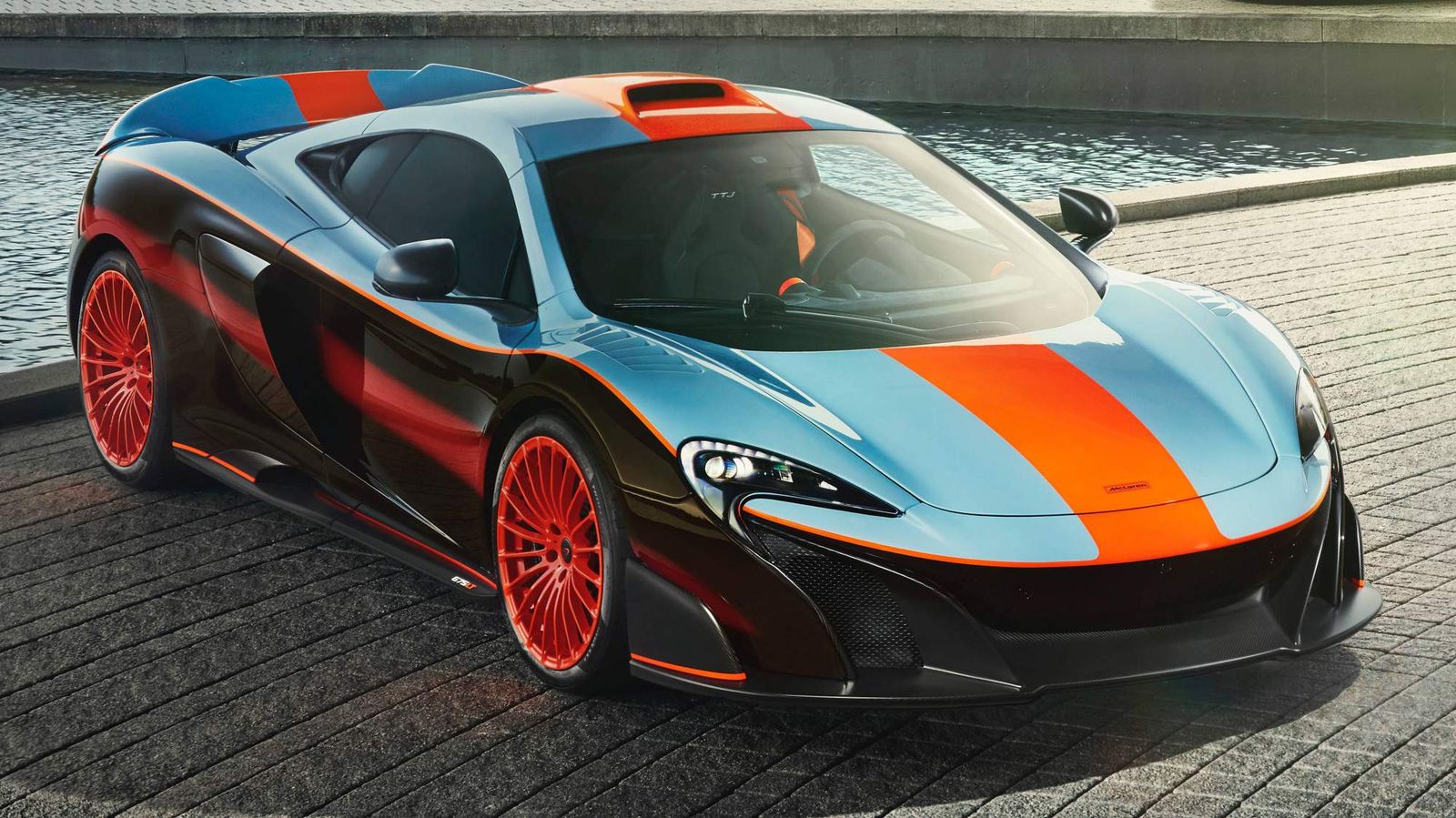 These days one can rely on MSO Bespoke to deliver highly personalized McLaren models, and it appears that there's no limit to what the customizing division can do.
Take this McLaren 675LT coupé for example, on which MSO Bespoke craftspeople spent more than 1,000 hours to make it look like this. The paintwork alone (including airbrushing) took 800 hours to accomplish.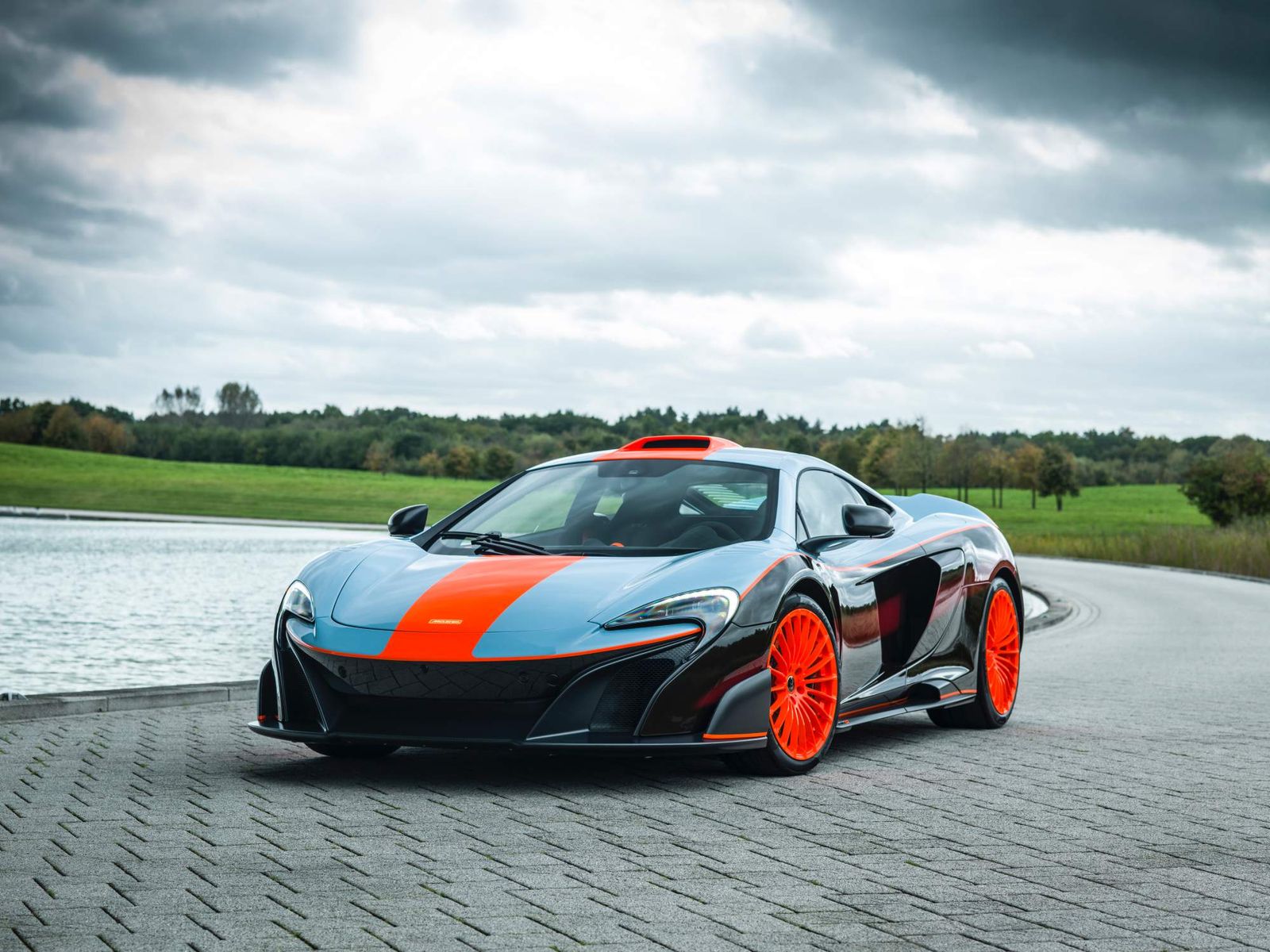 The livery needs no explaining, as it features Gulf Racing's iconic colors in an identical layout to those of the 1997 Gulf-Davidoff GTC team McLaren F1 GTR Longtail race car. Actually, the entire car is a tribute to the iconic racer that won the GT1 class at the 24 Hours of Le Mans in 1997. The owner wanted to turn the 675LT into a road-going homage to the F1 GTRs that dominated endurance racing in the mid-1990s.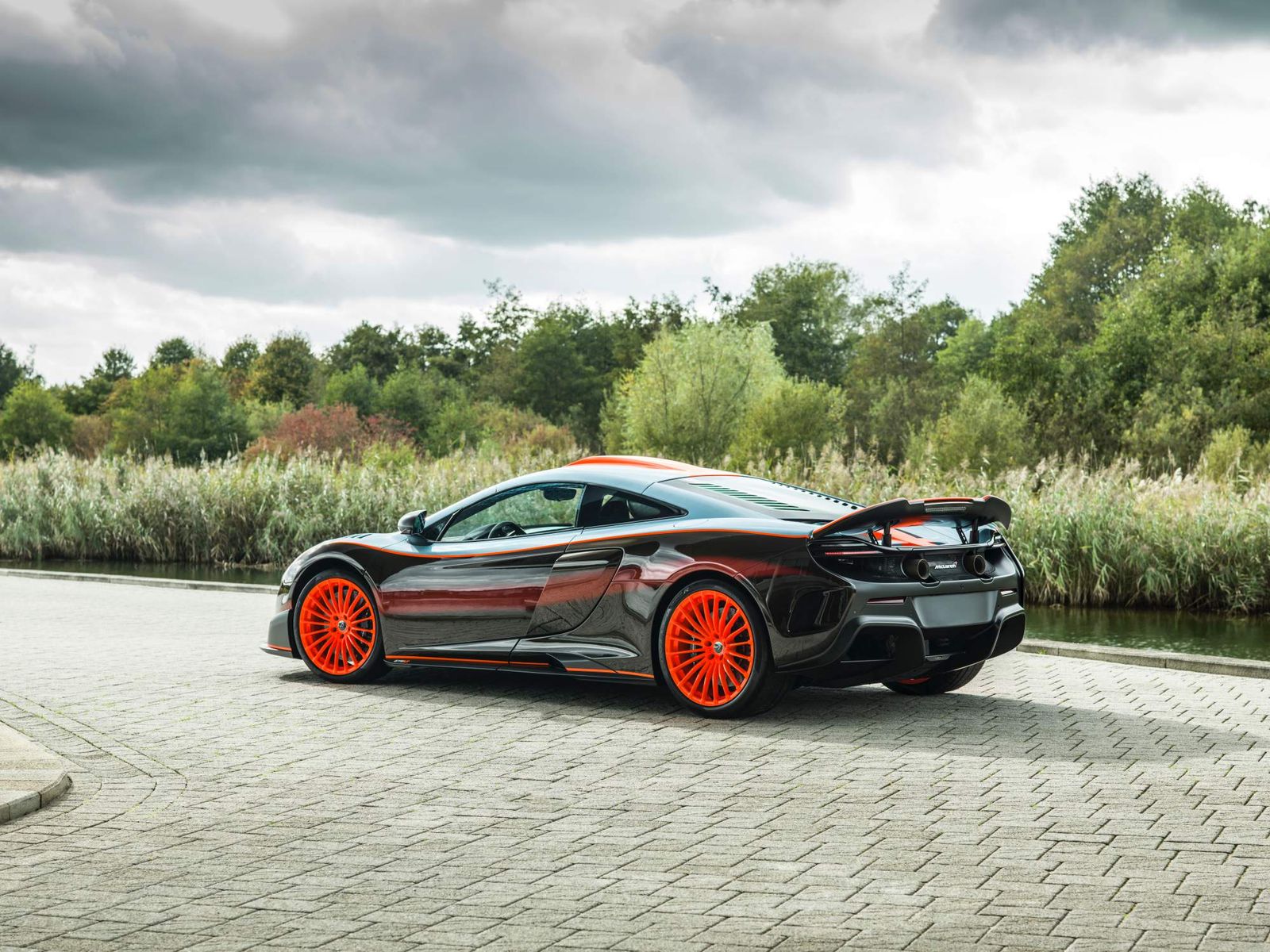 Besides the unique paint scheme, the one-of-a-kind McLaren 675LT brings a bespoke cabin finish, 20-spoke wheels finished in Dayglo Orange, and MSO exterior and interior components. The same hue of orange is used for the sill badges that sport the customer's initials (TTJ), with the car also gaining louvered front wings, roof scoop upgrade, and carbon fiber airbrake from the MSO range of options for the 675LT.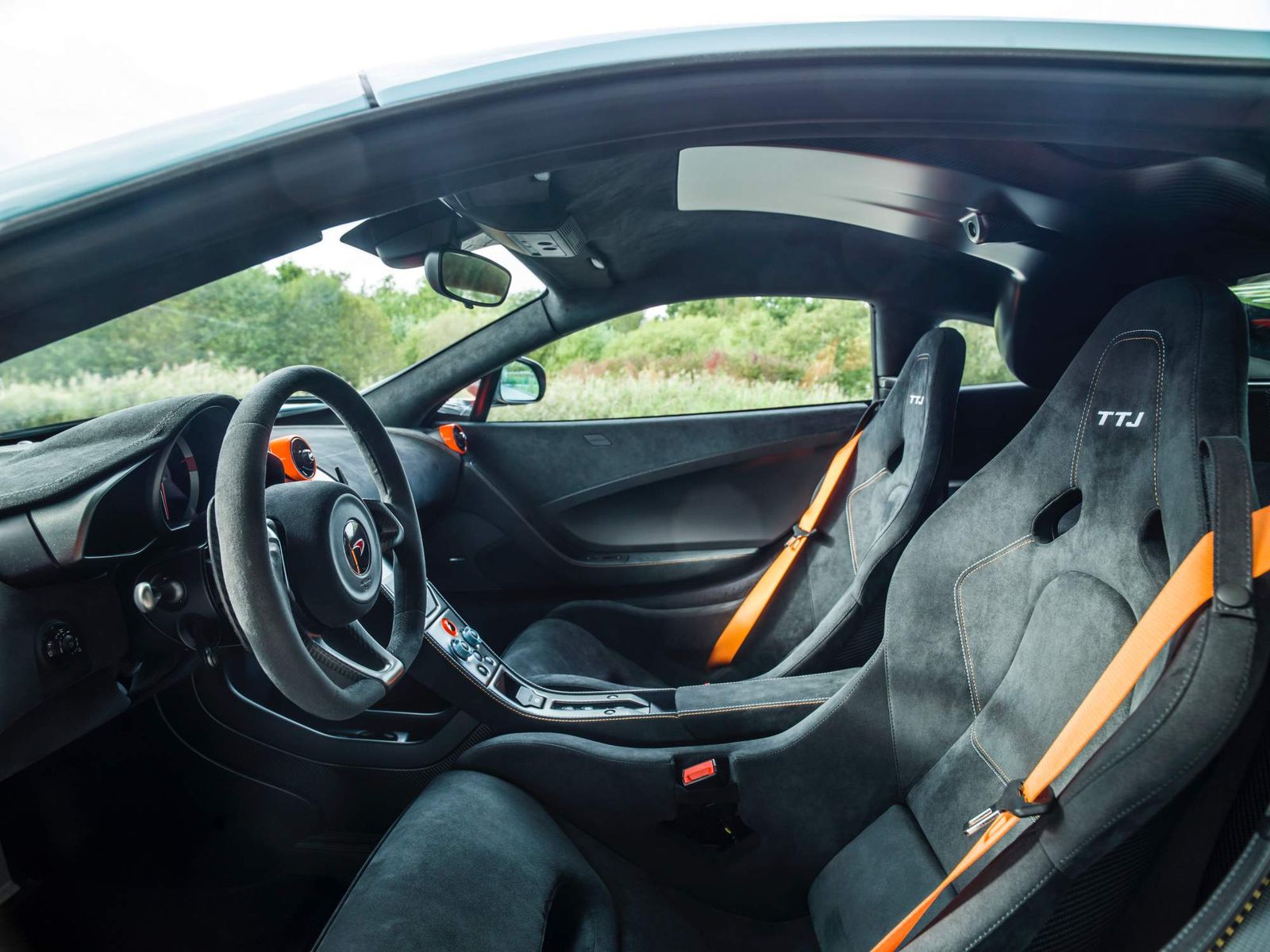 Inside, the one-off supercar treats its lucky passengers to MSO Bespoke racing seats finished in Carbon Black Alcantara and featuring orange and blue contrast stitching, orange seat belts from the MSO Defined catalog, as well as Gulf Blue and Gulf Orange accents. The initials of the owner are also present inside, embroidered in blue on the headrests.
[NativeAd]
Needless to say, the one-of-a-kind McLaren 675LT's motorsport-inspired appearance matches the stock powertrain beautifully. The twin-turbocharged 3.8-liter V8 engine delivers 675 metric horsepower (666 bhp) and 700 Nm (516 lb-ft) of torque, enough for a 0-100 km/h sprint in just 2.9 seconds and a top speed of 330 km/h (205 mph).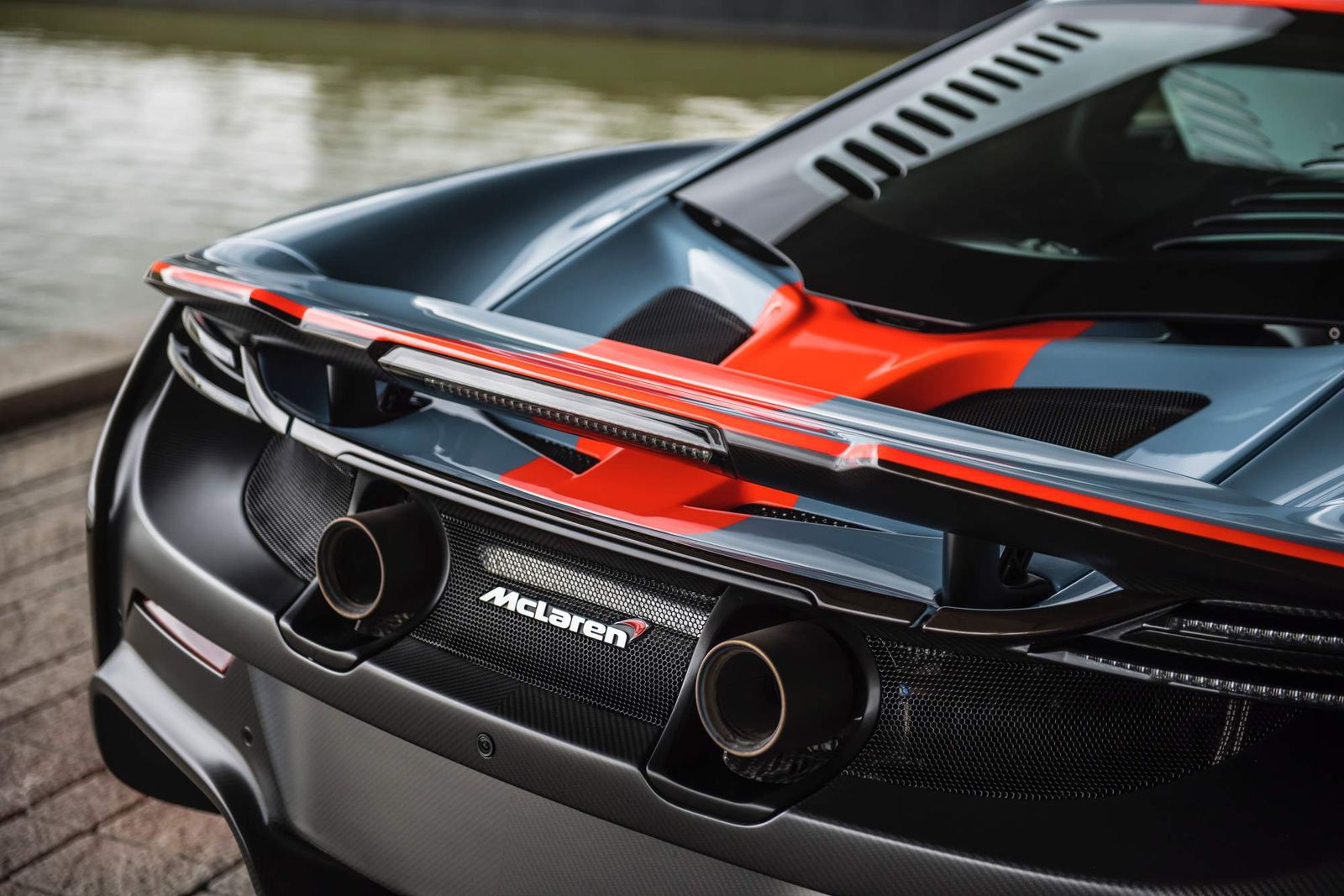 READ MORE: The McLaren 675LT was also available in a very limited edition called MSO Carbon Series LT