Mulliner Crafts Bentley Mulsanne Sinjari for the Middle East, Uses Gold Generously
There are no limits to what Bentley's bespoke division can do
Mulliner has crafted an exclusive Mulsanne model inspired by the Sinjari falcon, a bird of prey found in the Middle East that is famed for its strength and agility.
Called the Mulsanne Sinjari, the sedan features a paint scheme inspired by the falcon's distinctive black and gold plumage. The dual-tone Anthracite-over-Onyx finish contrasts with a gold lining applied entirely by hand. The twin lines run along the vehicle's waistline, before plunging downwards past the front wheels.
But references to the bird of prey do not stop here. The Mulsanne Sinjari features a personalized version of the "Flying B" emblem that features 23.9 karat gold plating. Other unique styling tweaks include 21-inch Aluminum alloy wheels finished in gloss black and an 80-mm wider grille than before with stainless steel vertical vanes, a reference to great Bentley models of the past.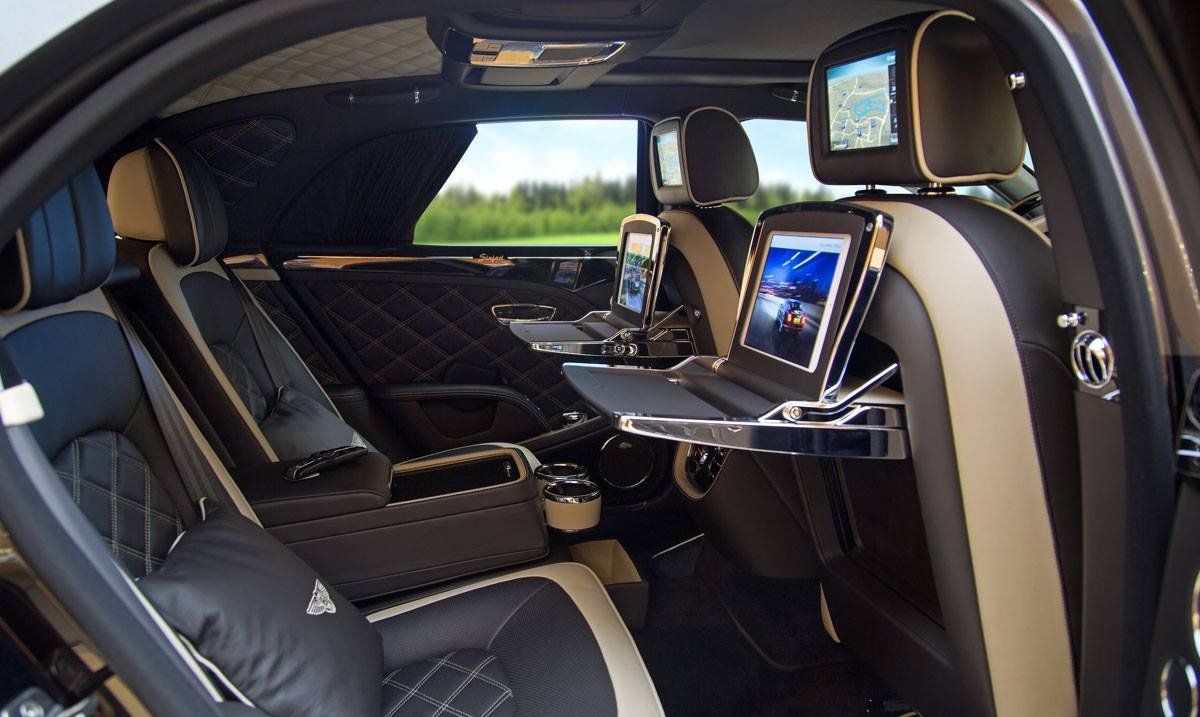 The interior is also highly customized, featuring Mulliner's signature diamond quilted leather trim, finished in black and white with a contrasting white ceiling. There's also handcrafted veneer that sports a gold transfer overlay image of the Sinjari falcon. Found on both the dashboard veneer and the rear picnic tables the intricate overlays depict the profile of the bird of prey.
Elsewhere in the cabin, bright-polished stainless steel, chrome inlays, unique glass switchgear, traditional knurled controls, and deep-pile carpets add exclusivity.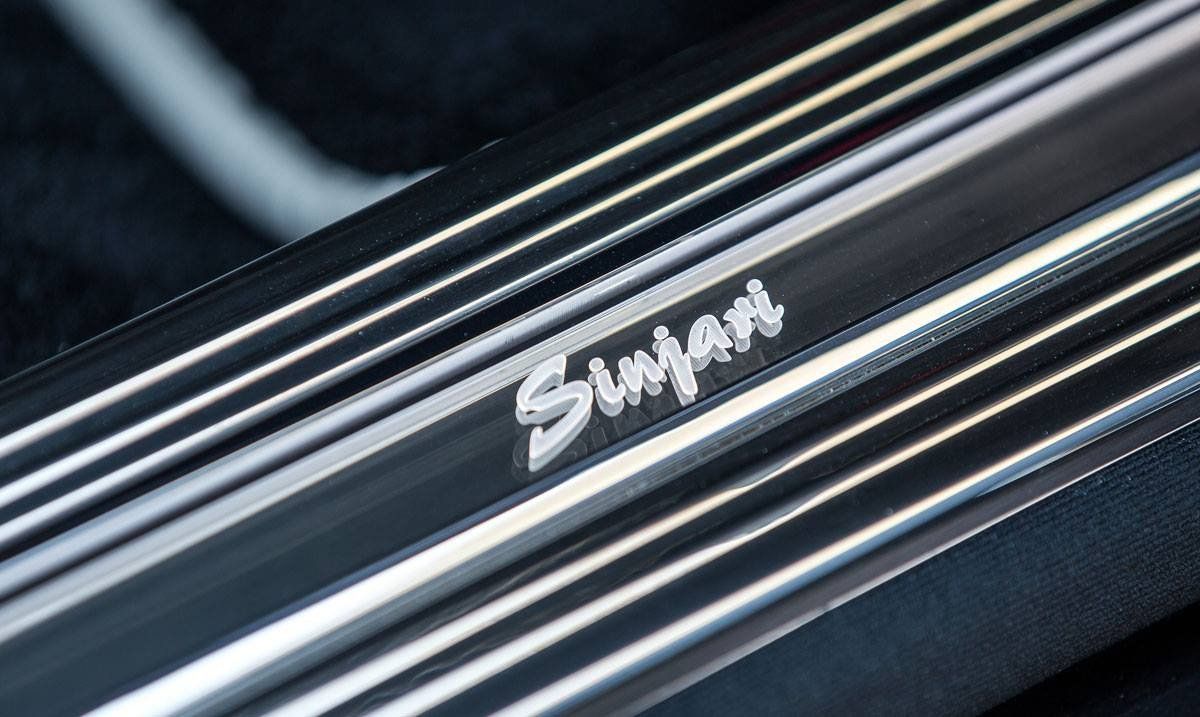 The Mulsanne Sinjari is built in a very limited run of four units for select customers in the Middle East, at an undisclosed (but most certainly scandalous) price.