Doesn't look sporty but rather solemn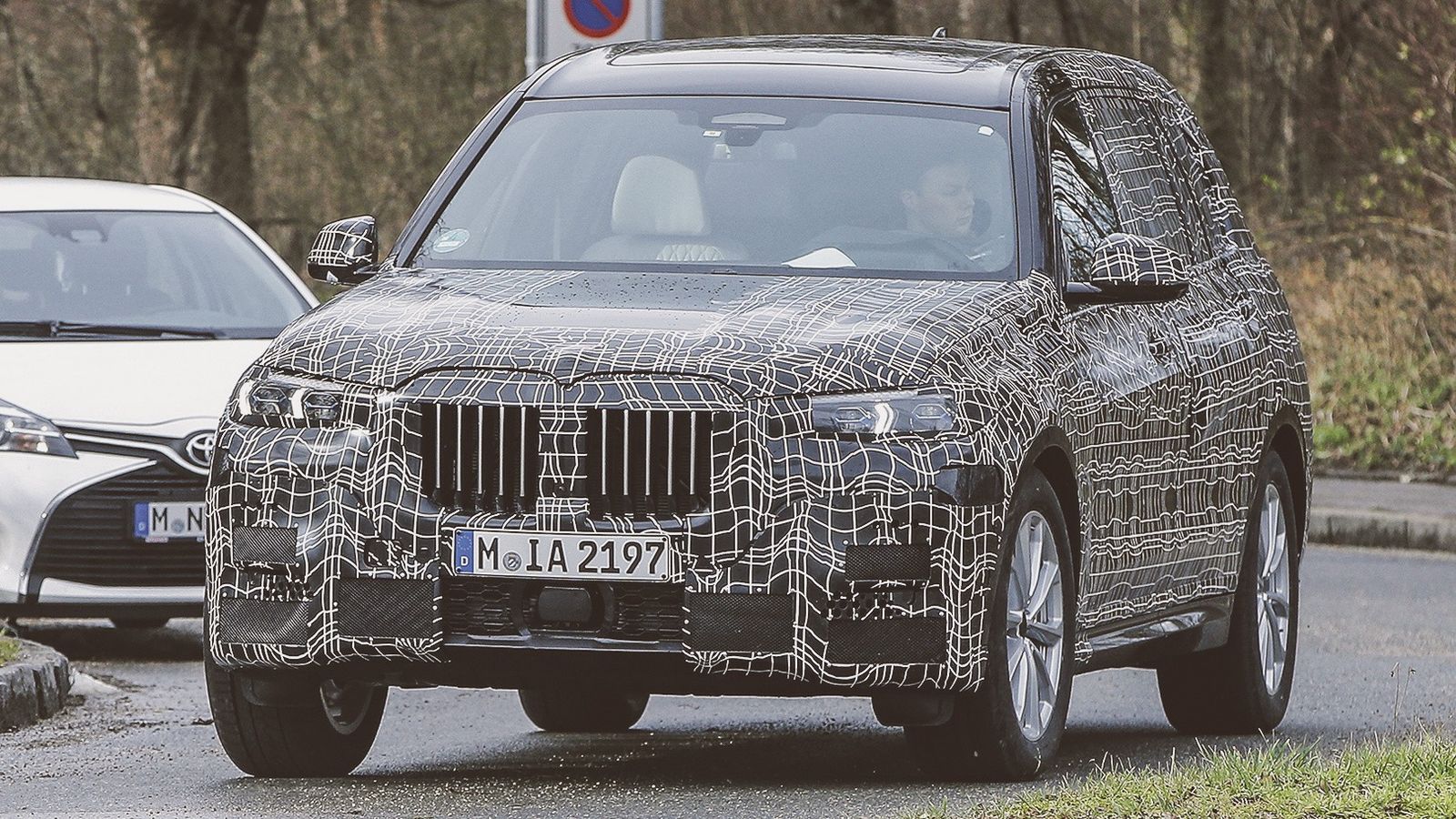 This is the best look we've had so far at the upcoming BMW X7 SUV, with the large, squarish kidney grille showing proportions that resemble a lot those of the X7 iPerformance concept.
On the sides, the X7 looks kind of flat, but that's due to the recent minimalistic design approach BMW has also been embracing for the likes of the Z4 and 8 Series concepts. Furthermore, Adrian van Hooydonk (Senior VP of Design at BMW) said in the past that the X7 will feature less body lines but those present will be more pronounced and the large front grille gained size for a reason. That is, to create the impression of luxury.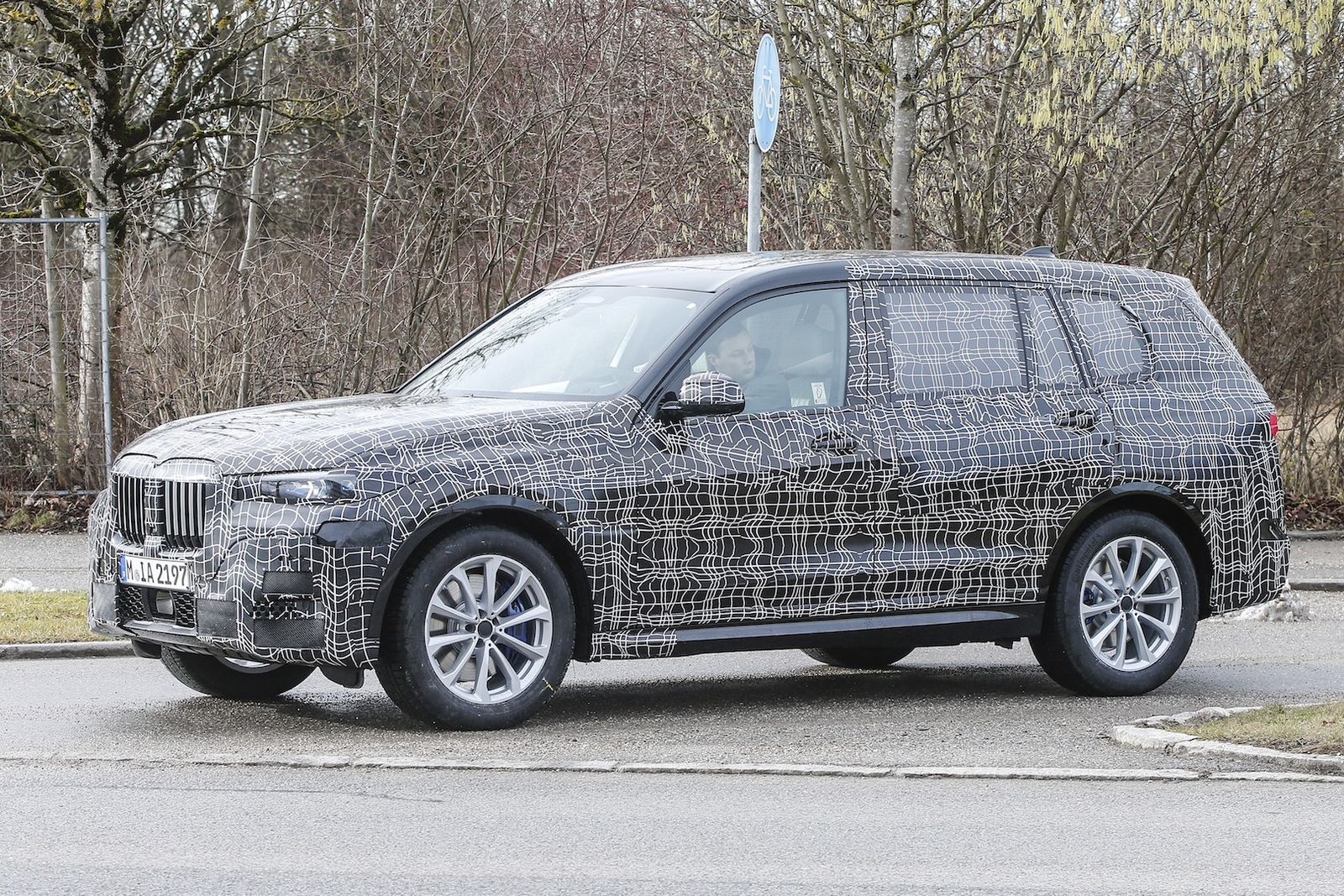 This could be the case with the test mule showed in the photo gallery, but the camouflage seems to be doing a great job in hiding these details for the time being.
[NativeAd]
As 2017 was drawing to a close, an internet leak revealed some of the features and technical specifications of the BMW X7 xDrive50i. This occurred just as the first pre-production units were being assembled in Spartanburg.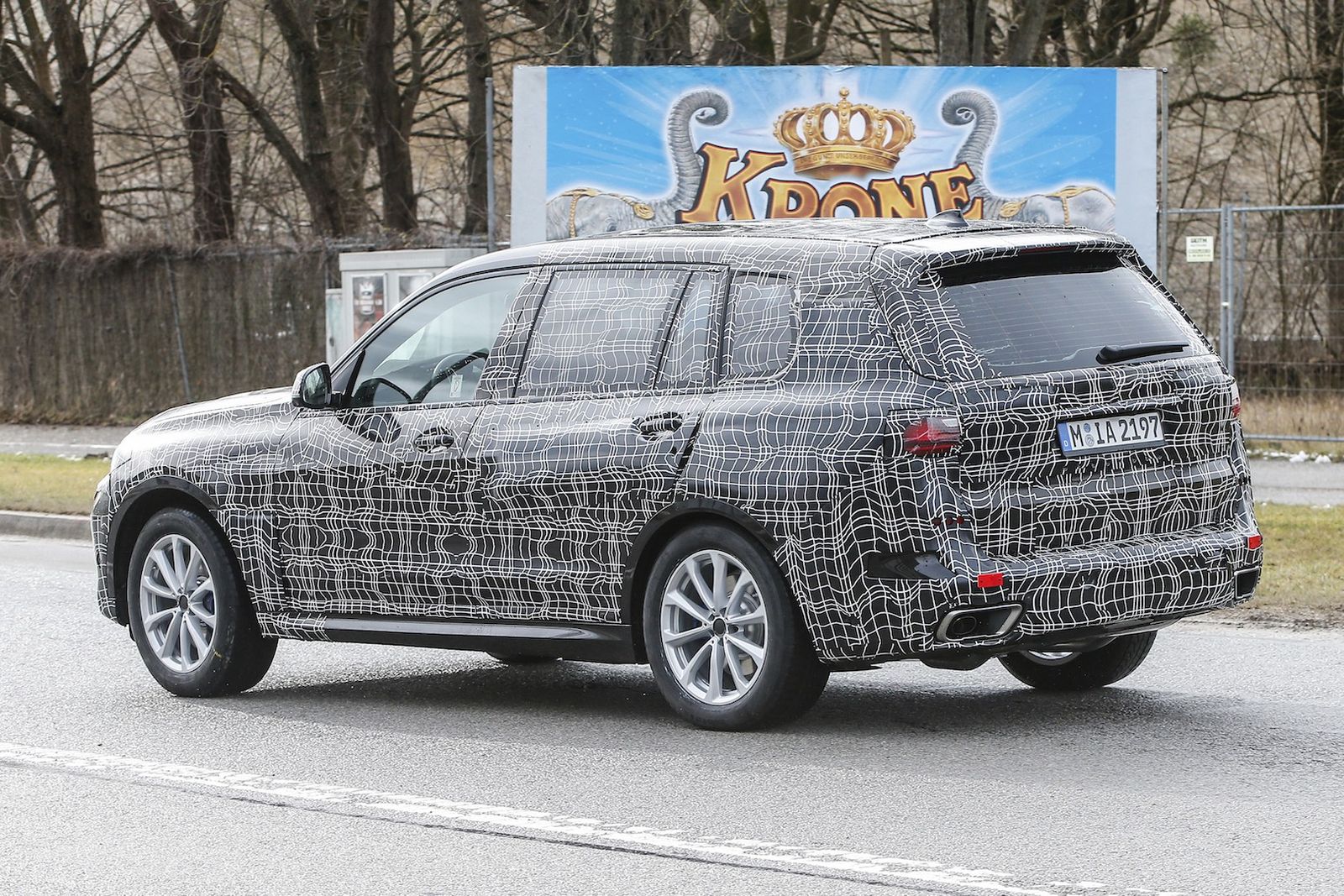 According to a decoded VIN, the X7 xDrive50i would rely on a 4.4-liter twin-turbocharged V8 making 340 kW (455 hp), most likely married to an eight-speed automatic gearbox.
On the features front – especially optional ones – the X7 can be fitted with five-zone auto climate control, night vision, HUD, an M Sport differential and 22-inch wheels.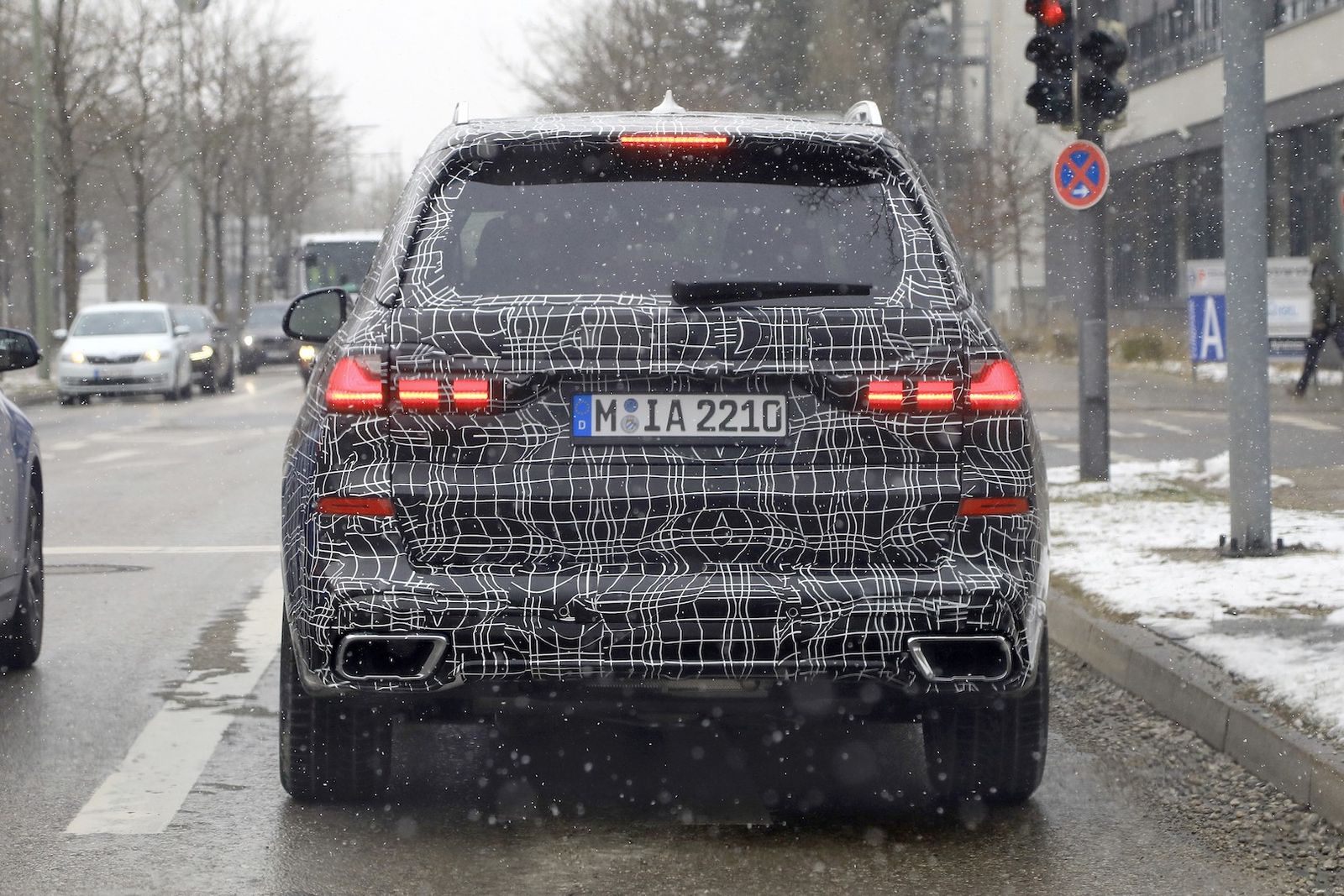 Rumors of a hybrid version have also started circulating on the internet, with the most mentioned nameplate being the X7 40e, with a pure electric range of 30 km (19 miles) and an ICE represented by a 2-liter turbo mill which would contribute to the overall power output of 320 hp. Keep in mind that at this point, this is pure speculation so try taking it with a pinch of salt.
READ MORE:
BMW helps you spot the differences between new and old X4
BMW M8 rendered in production clothes