NEVS Shows new Saab 9-3-based EVs
This is kind of like the rebirth of Saab, bar the fact that it isn't
You may remember National Electric Vehicle Sweden (NEVS), a Chinese-Swedish joint venture (based in Tianjin) acquired the carcass of the automaker Saab and vowed to bring it back as a fully-electric vehicle. In the meantime, NEVS lost the rights to the name, but it apparently hasn't defaulted on its promise and what we have here are images of its new models.
The two cars they've revealed are undeniably renderings (i.e. not shots of an actual car) and undeniably based on the Opel Vectra-based Saab 9-3. What NEVS has done is restyle the car's exterior and give it a fully-electric drivetrain as promised.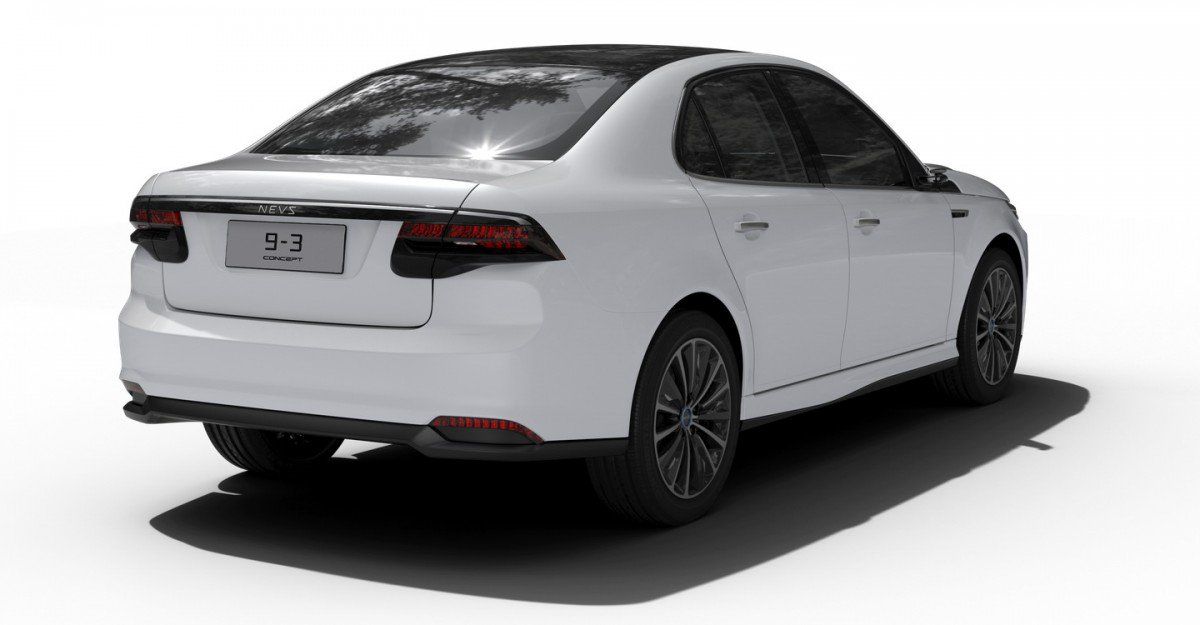 Called the 9-3 EV, the vehicle is said to be able to travel up to 300 km on a single charge, feature voice- and smartphone-controlled applications.
The plan for 9-3 EV (and 9-3 X) is to be integrated into a ride sharing scheme in the city of Tianjin (population 15-million). Apparently some 150,000 orders have already been placed by different Chinese companies.
Expect to see real life photos of the 9-3 EV and 9-3 X after June 7 when they will be brought and showcased at CES Asia in Shanghai.