New 2017 Audi A8 will be a mild hybrid, debuts on July 11 in Barcelona
Every A8 gets a 48-volt alternator, but we expect a more advanced solution at some point in the model's lifetime
Sort of late to the party for two thrown by the likes of Mercedes-Benz S-Class and BMW 5 Series, Audi's A8 will debut next month with a mild form of hybridization.
What Audi calls "electrified powertrain" is nothing more than a duo between an internal combustion engine and a 48-volt electrical system. It's indeed a first for them, but nothing close to an industry breakthrough.
Audi's setup consists of two center pieces: the water-cooled 48-volt belt alternator starter and the conventional pinion starter (this one is for cold starts only). A Li-ion battery pack hidden inside the luggage compartment juices up the setup.
Thanks to this solution, the upcoming fourth-gen A8 should be able to noiselessly enter coasting mode between 34 and 99 mph (55 and 160 km/h) and "can then coast with zero emissions for up to 40 seconds with the engine off altogether." Also according to Audi, Start/Stop is active from 14 mph (22 km/h).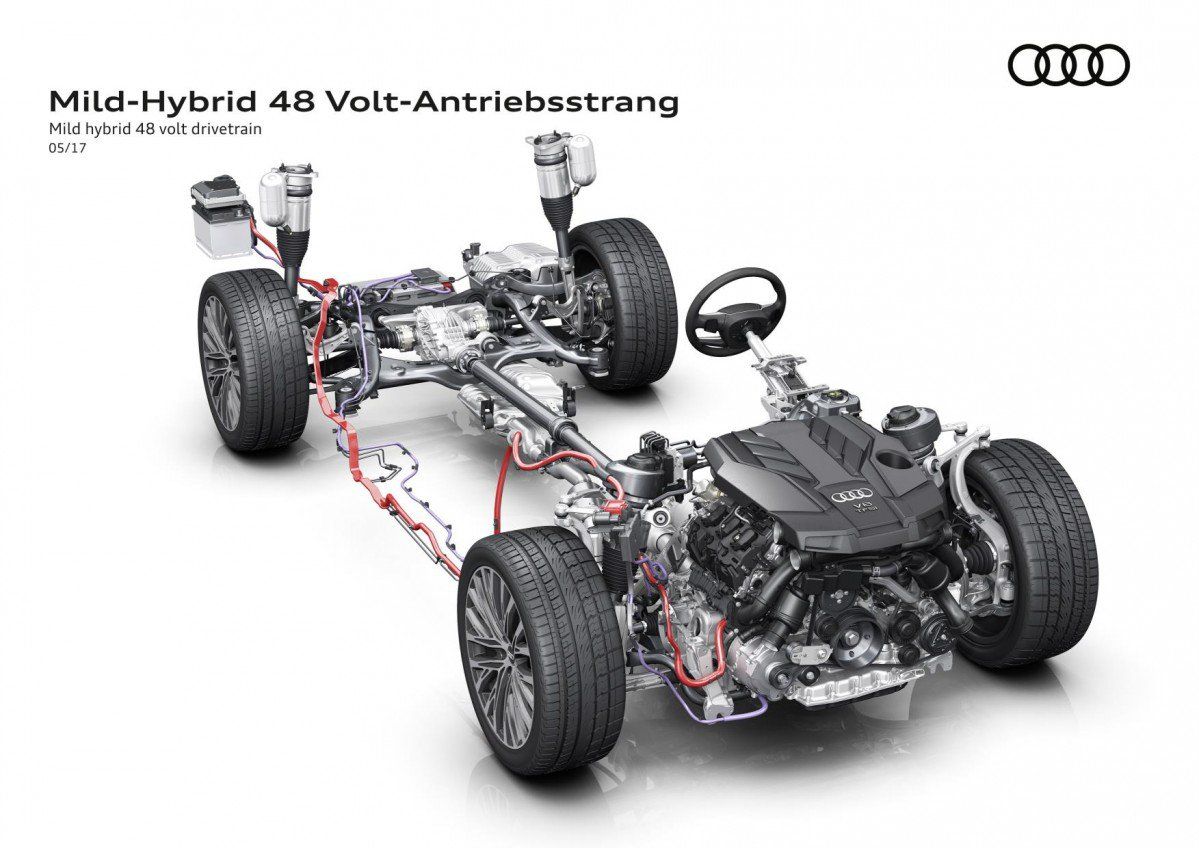 Ingolstadt also expects that the adoption of mild hybrid tech to drop fuel consumption by up to 0.7 l/100 km.
Elsewhere, rumors have it the new Audi A8 will take after the 2014 Prologue Concept shown in LA. Holding its weight will be Audi's MLB architecture, the same fitted under the Q7 SUV.
There's also word about V6, V8 (petrol and diesel) and W12 petrol powerplants ready to animate the Audi A8. Besides the mild hybrid thingy, Audi could also try and dig deeper into the potential of a full-on hybrid powertrain, but nothing's been announced so far.
Expect the new A8 to show its face next month, during the Audi Summit in Barcelona, on July 11.
And here's a video of the new Audi A8 parking itself:
Illustration by Christian Schulte