New 2017 Dacia Duster gets three stars at Euro NCAP's safety tests
Good overall score, but that side pole impact looks horrifying
Dacia's new SUV managed to get only three stars at Euro NCAP's safety tests. That's no surprise, but could the low-cost maker do better?
The new 2017 Dacia Duster offers 4x4 abilities and lots of decent equipment for under 20,000 euros, but is it safe? Euro NCAP's latest crash tests just gave an answer: yes, but not quite.
While the Duster got an overall three stars score (the same with more expensive cars like the Kia Stonic, Alfa Romeo Giulietta or MG Z5), with a decent 71% score for the adult occupants and 66% for children, there are some problems unrelated to the lack of advanced safety assist features.
The passenger compartment of the Duster remained stable in the frontal offset test. Dummy readings indicated good protection of the knees and femurs of both the driver and passenger but structures in the dashboard on the driver's side were thought to present a risk of injury to occupants of different sizes and to those sat in different positions.
What's more, in the full-width rigid barrier test, head injury values based on decelerations indicated poor protection for this part of the body, both for the driver and for the rear passenger. In the side barrier test, the Duster scored maximum points, managing to protect its passengers. Even in the more severe side pole test, protection of the chest was considered adequate and that of other body areas was good, but looking at the car makes one cringe. As you can see in the video, the driver's head is projected by the deployed airbag at a very high speed.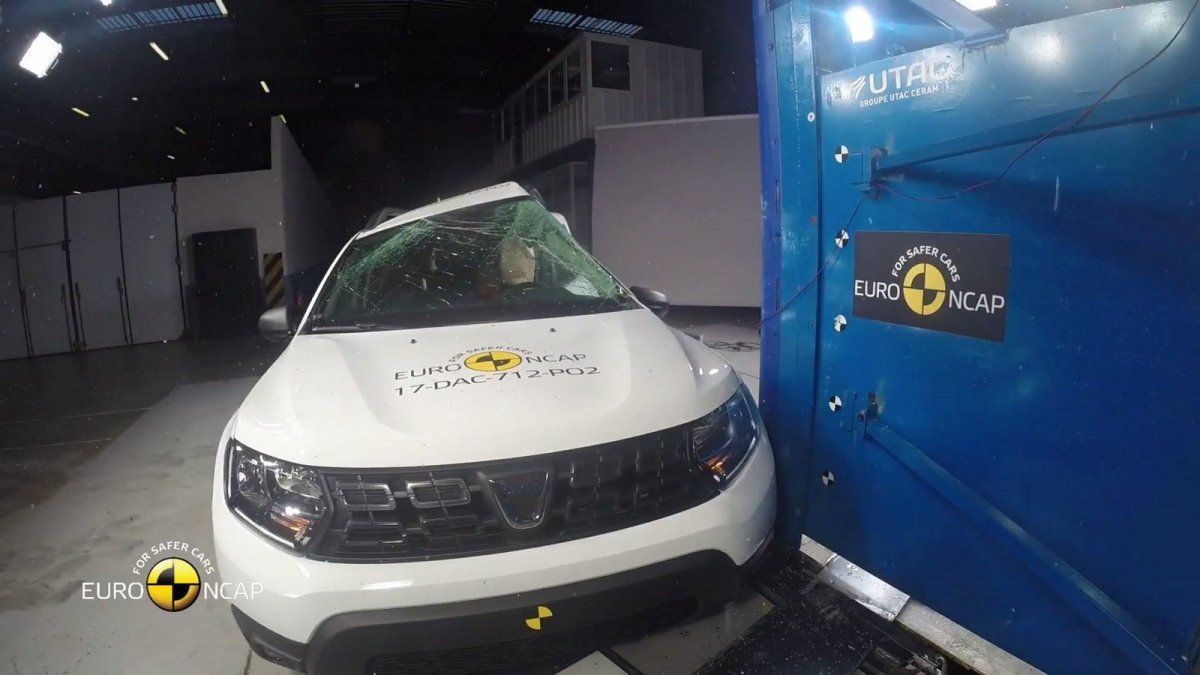 Finally, tests on the front seats and head restraints demonstrated marginal protection against whiplash, says the Euro NCAP report. This is one of the areas where Dacia's engineers have a lot to work - it seems that the new and better seats didn't solve this problem. Here's the full video:
So, here you have it: low cost comes with low, albeit decent safety. Is it enough to scare you from buying a Duster or is it OK for your family?