This design study will spawn the next BMW 8 Series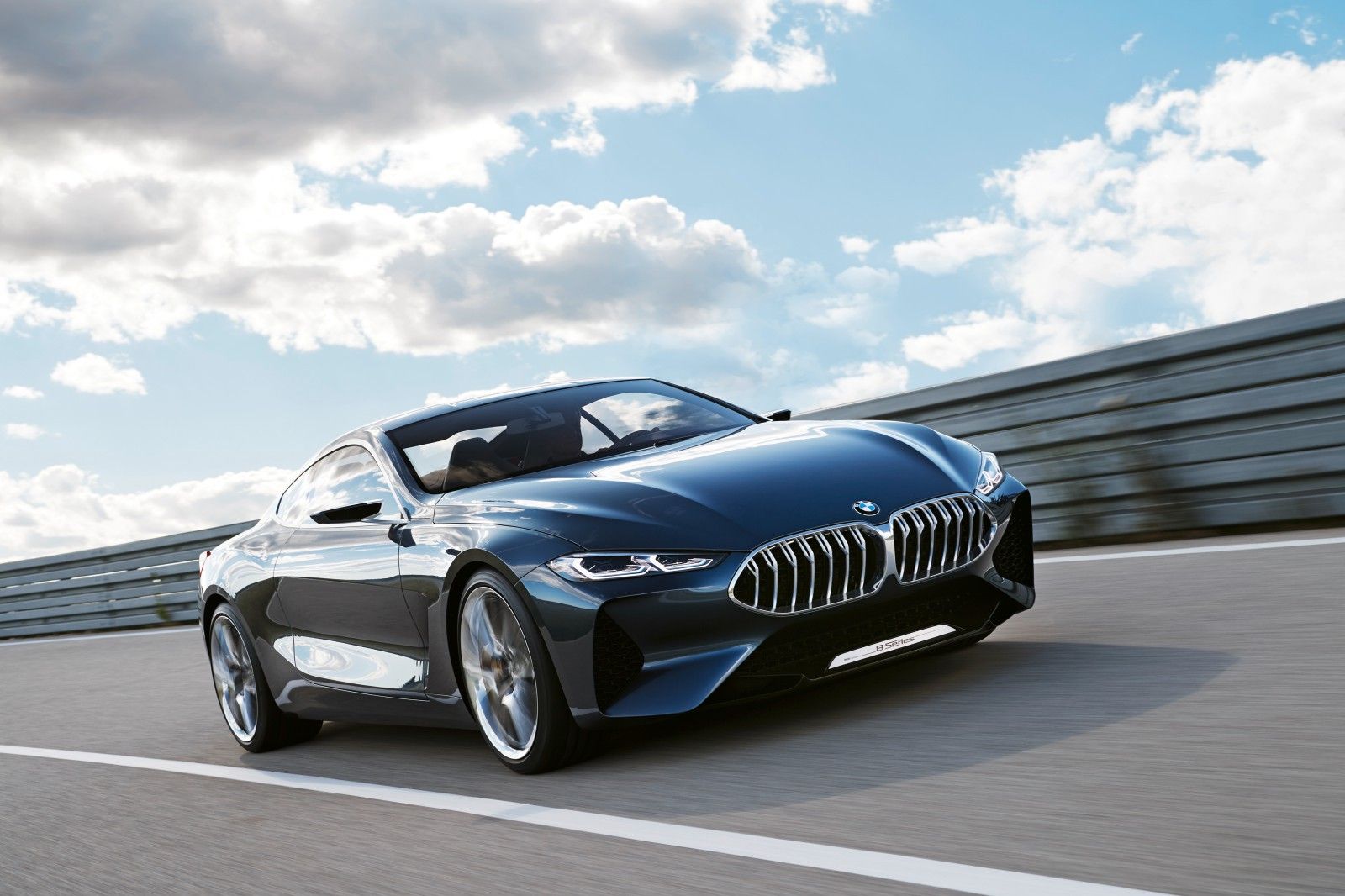 It was only a matter of when rather than if BMW was going to take the wraps off the Concept 8 Series, so there you have it, waiting to debut near Lake Como at this year's Concorso d'Eleganza Villa d'Este.
That also means the previously leaked pictures were spot on and we were indeed looking at the design study that previews the upcoming BMW 8 Series.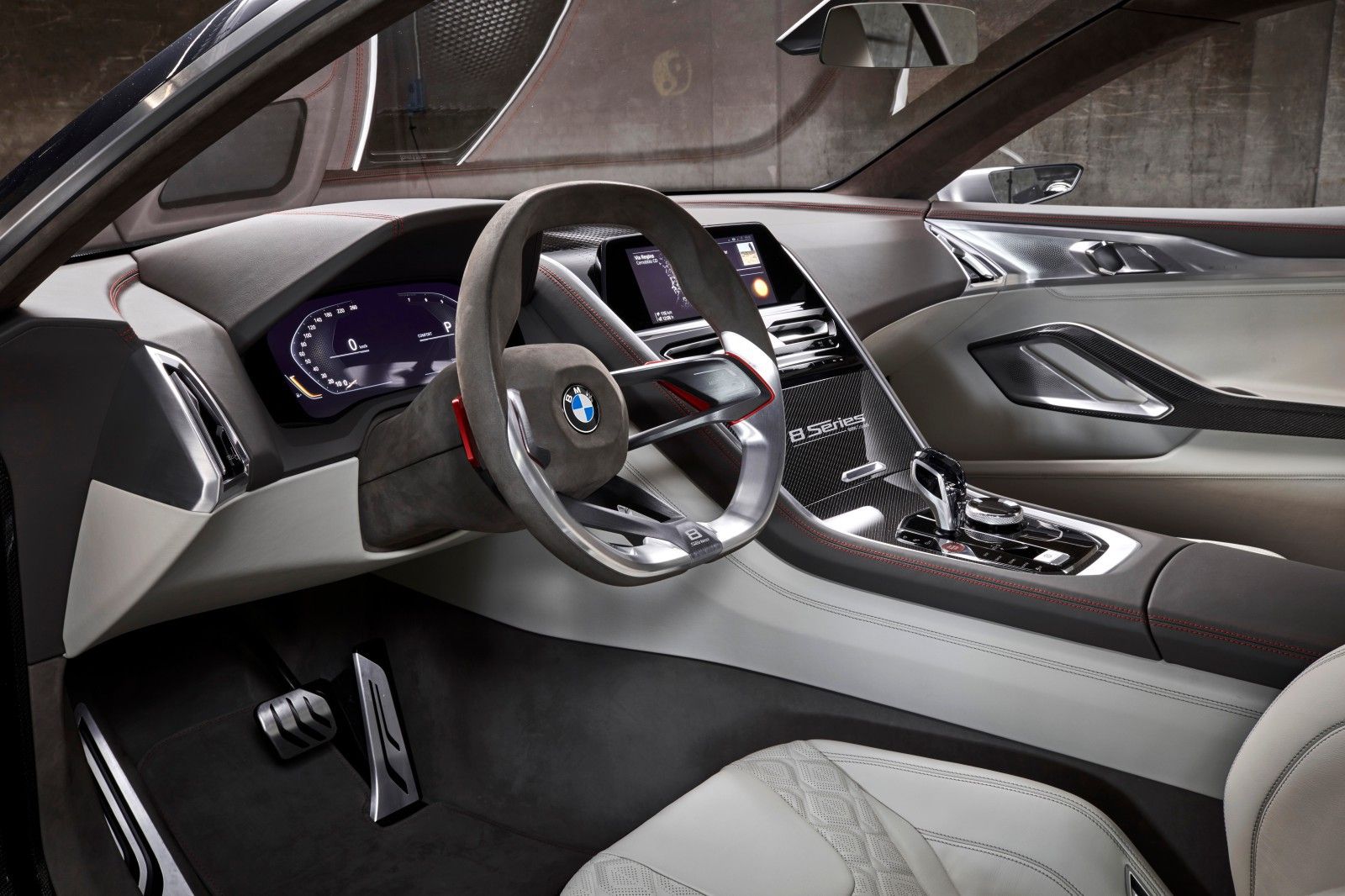 According to BMW, the production model should follow in 2018 and spearhead the brand's biggest model offensive in history, as they seek to gain a foothold in the luxury class thus increase revenues coming from this area.
"The BMW Concept 8 Series is our take on a full-blooded high-end driving machine. It is a luxurious sports car which embodies both unadulterated dynamics and modern luxury like arguably no other. For me, it's a slice of pure automotive fascination."
Adrian van Hooydonk, Senior Vice President BMW Group Design
On that note, you should know that the BMW Concept 8 Series is all about reinterpreting BMW's classic and iconic design cues. On a personal note, the undersigned is still not sure where to put that front end, but the car's overall silhouette looks pretty much on point.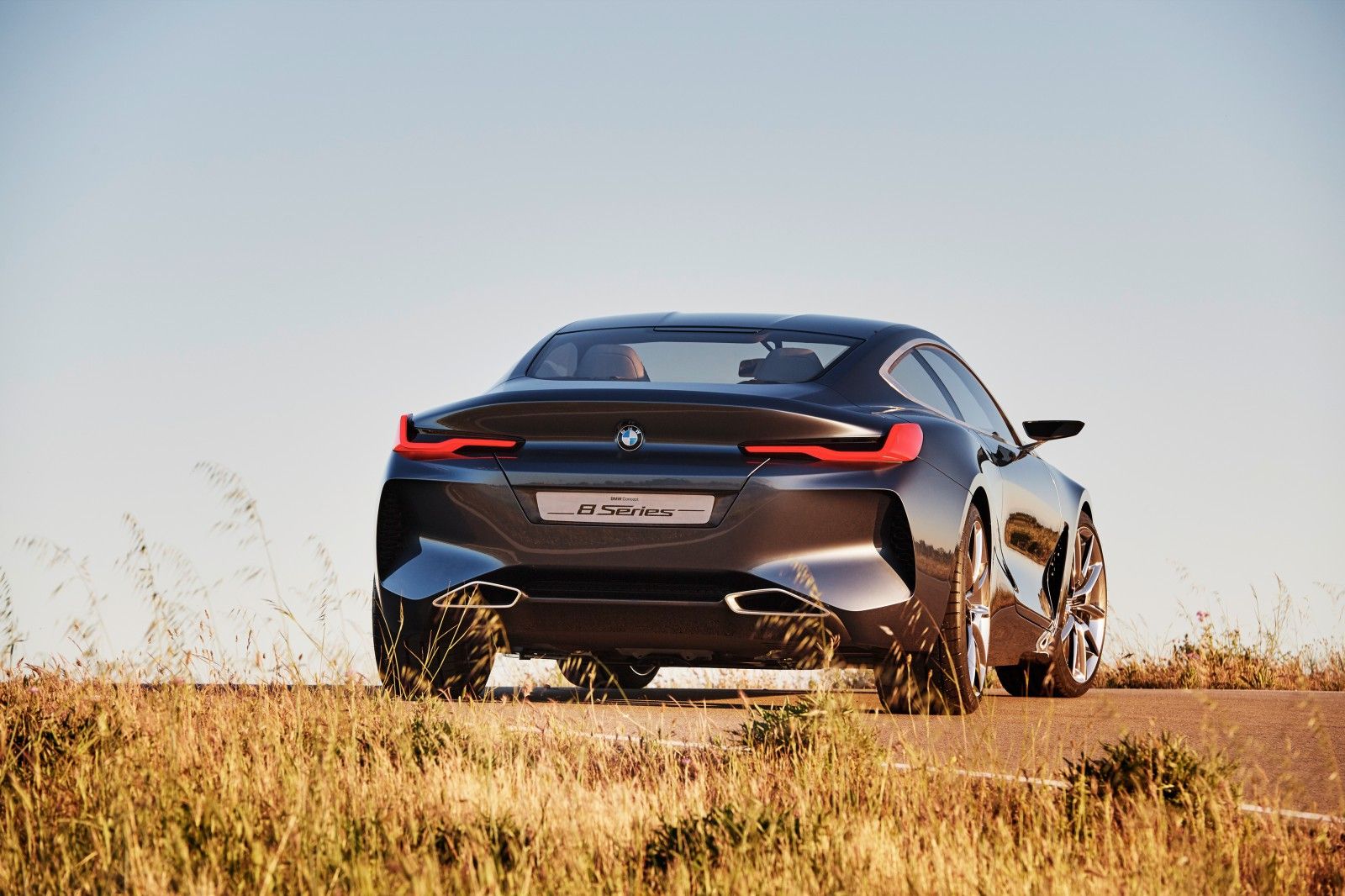 In any case, the exhaustive photo gallery will no doubt serve both your curiosity and assessment skills before you can form an opinion on BMW's new luxury segment player.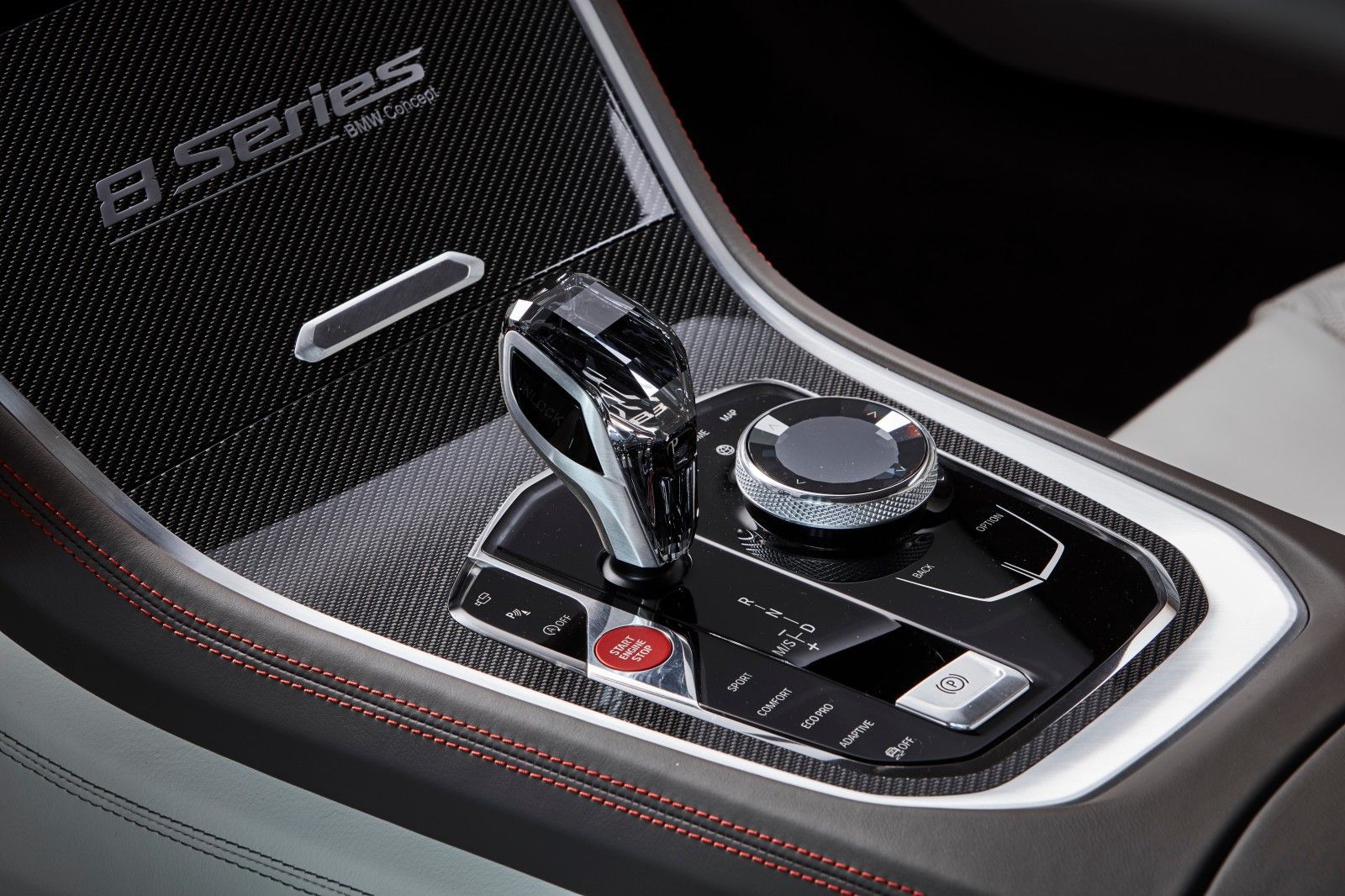 The greyish-blue body paint you see is called Barcelona Grey Liquid, and the 21-inch lightweight alloy wheels wear aero elements for both visual and functional purposes.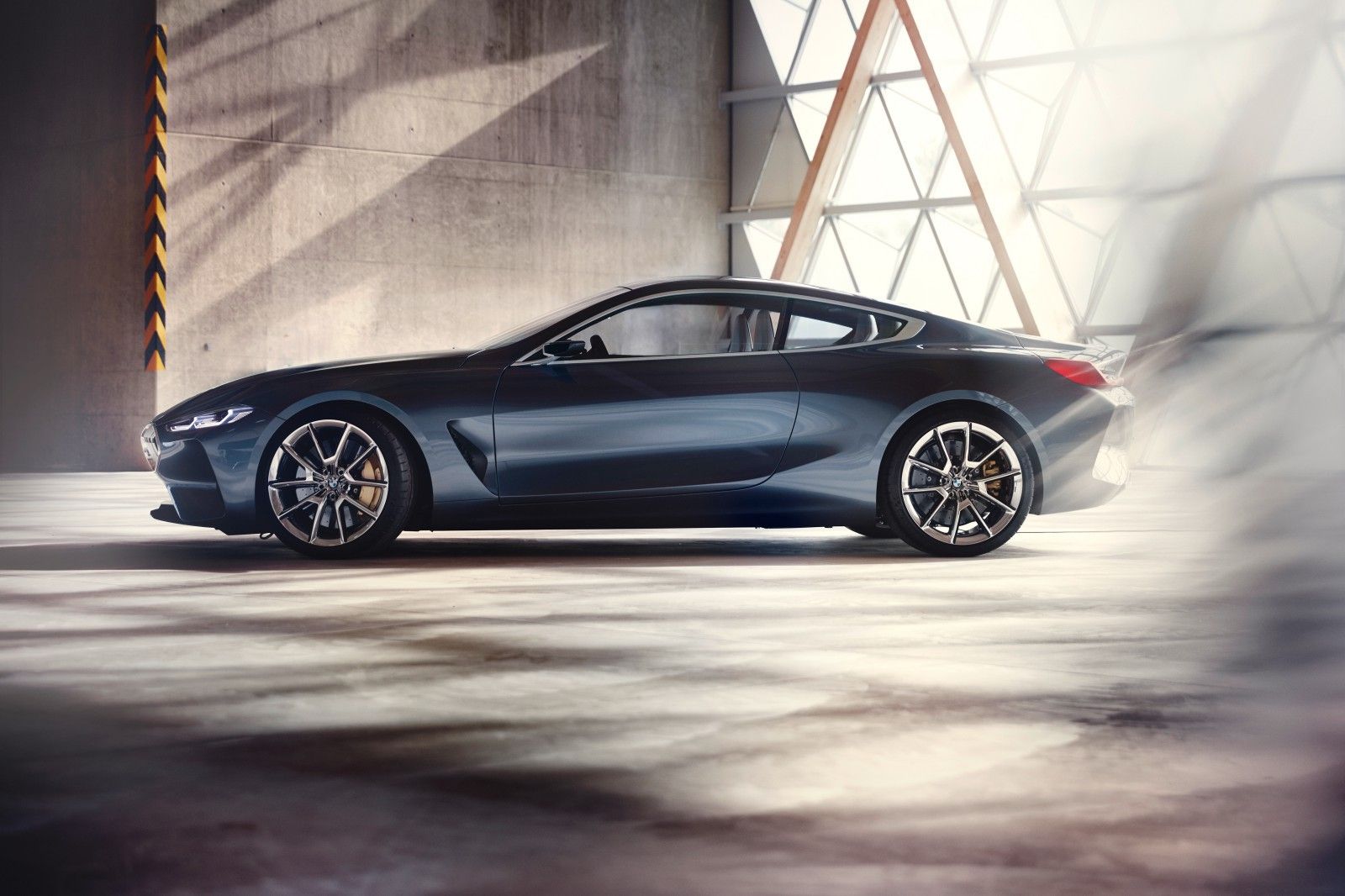 In typical BMW fashion, the interior promises to wrap around the driver like aluminum foil on a piece of chocolate.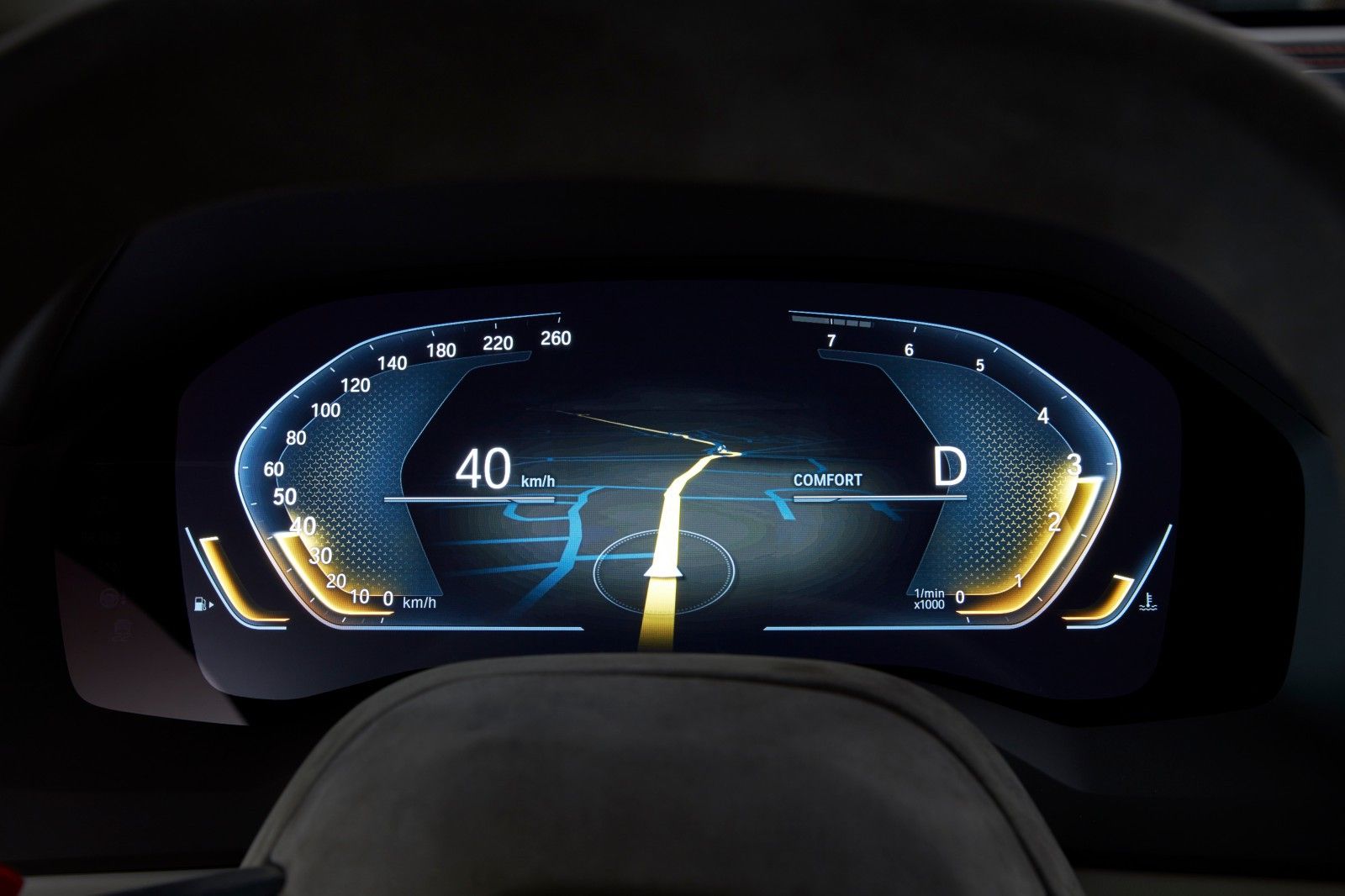 The slim sports seats feature a carbon-fiber shell while other cabin trim solutions include dark leather, red-anodised shift paddles and a combo of Merino leather in Dark Brown and Fjord White plus an iDrive controller made from Swarovski glass.