BMW isn't wasting any time with the new generation X5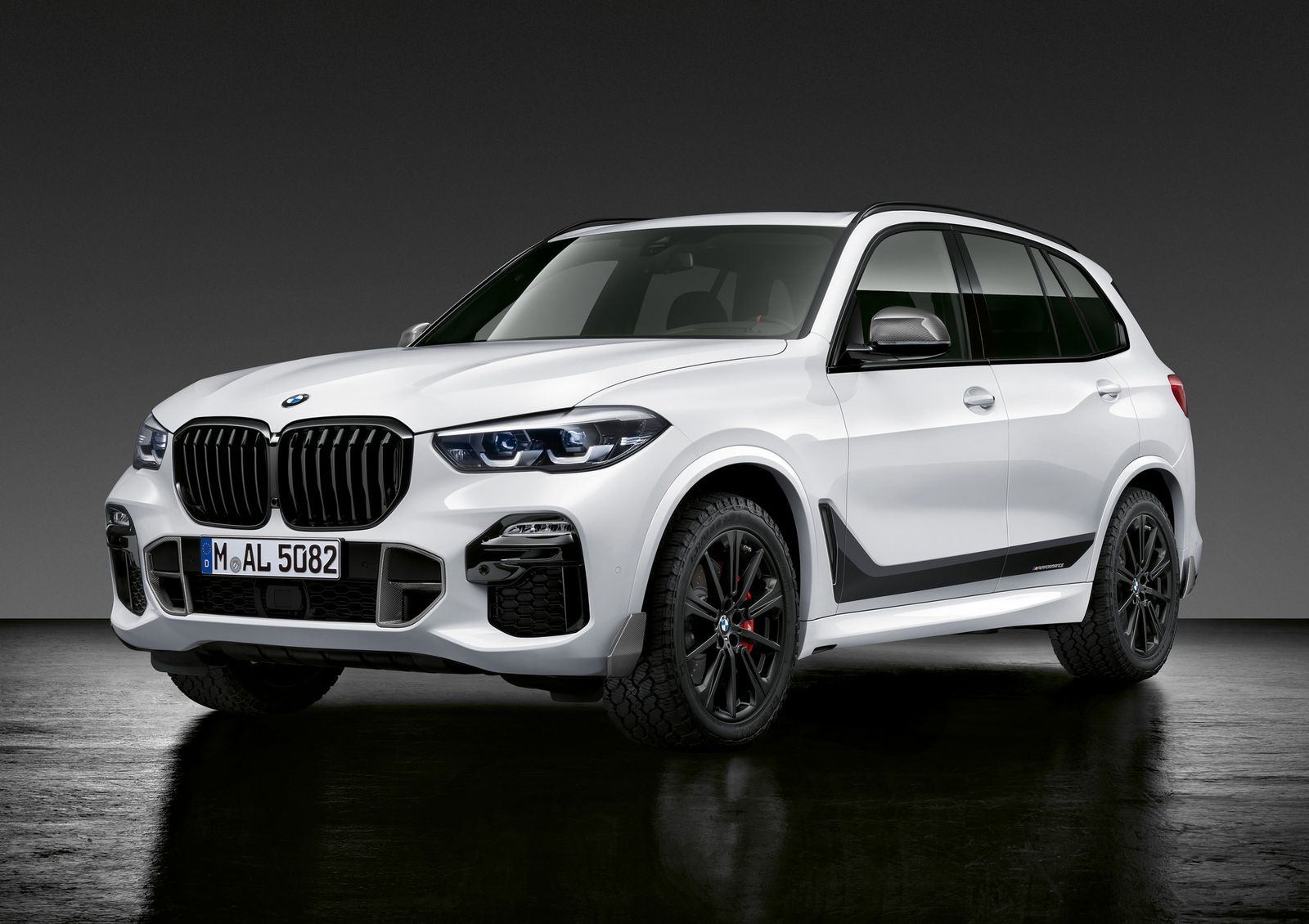 The fourth generation BMW X5 is closing in on its market debut and BMW is already providing a set of M Performance bits and bobs for its sales champ.
The Bavarians say the M Performance treatment is available through the Original BMW Accessories program as of March 2019 and that it has been developed in close collaboration with BMW M GmbH.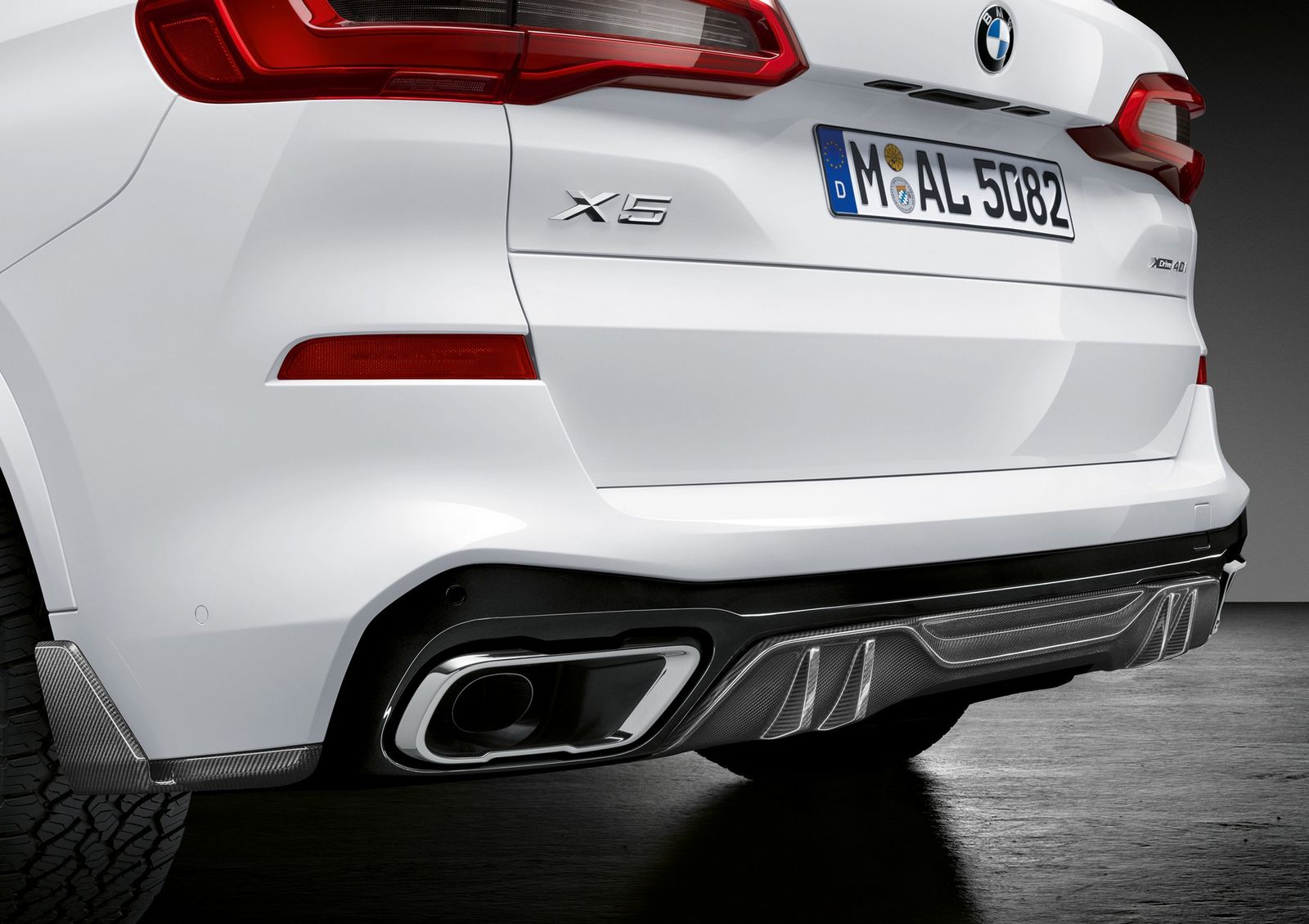 What does that mean? Well, essentially, they all sport the same honeycomb structure typical of CFRP and are finished by hand. We'll let BMW explain:
"The air intake trim element for the standard bumper and the front winglets not only visually enhance the front section, they also highlight the breadth of the SAV model. At the rear, the same applies to the rear winglets and the rear diffuser. The range of M exterior components in carbon fiber is rounded off with exterior mirror caps."
On the inside, the new M Performance treatment includes a high-grip Alcantara patch on the steering wheel (which also features generous thumb rests and a red central marking at the 12 o'clock position and cross-sewn stitches).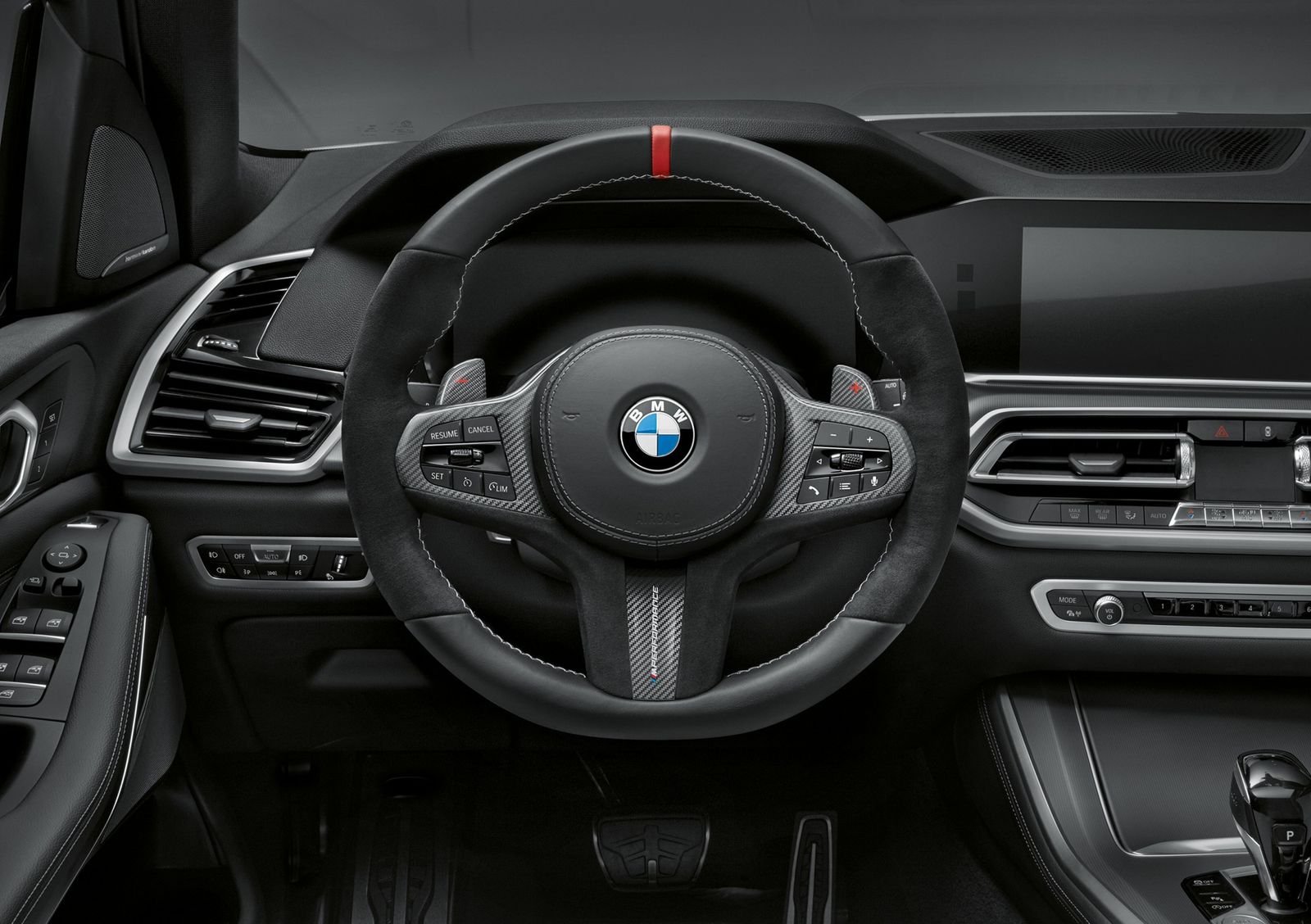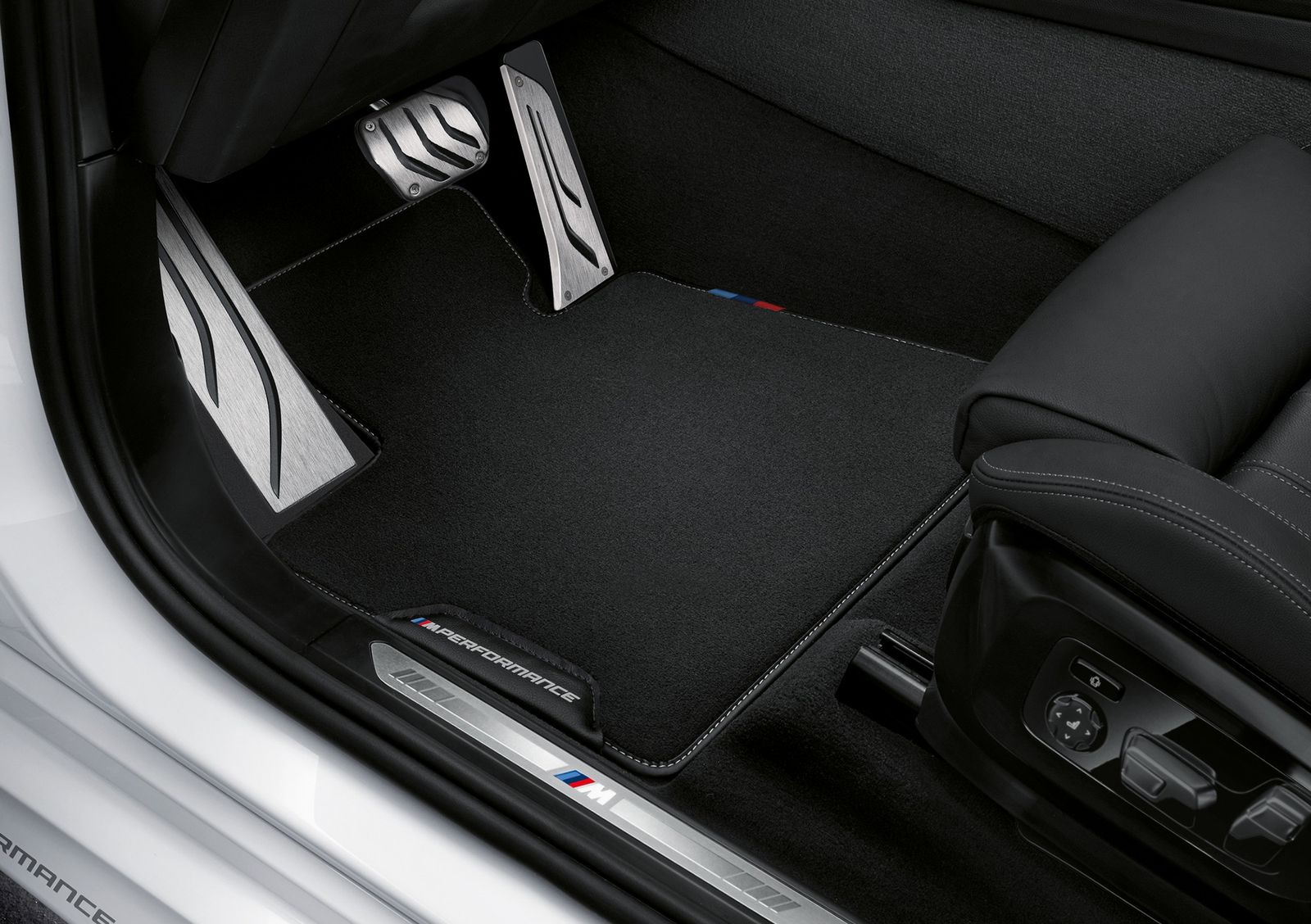 Complementary to this new look BMW M Performance is also offering customers the possibility to specify their new X5 with carbon fabric-finished shift paddles.
Those looking to take the new BMW X5 off the beaten path will most likely find the following features rather useful. M Performance can provide 20-inch M alloy wheels fitted with all-terrain tires – a combo that, says BWM, offers good comfort and is approved for winter use.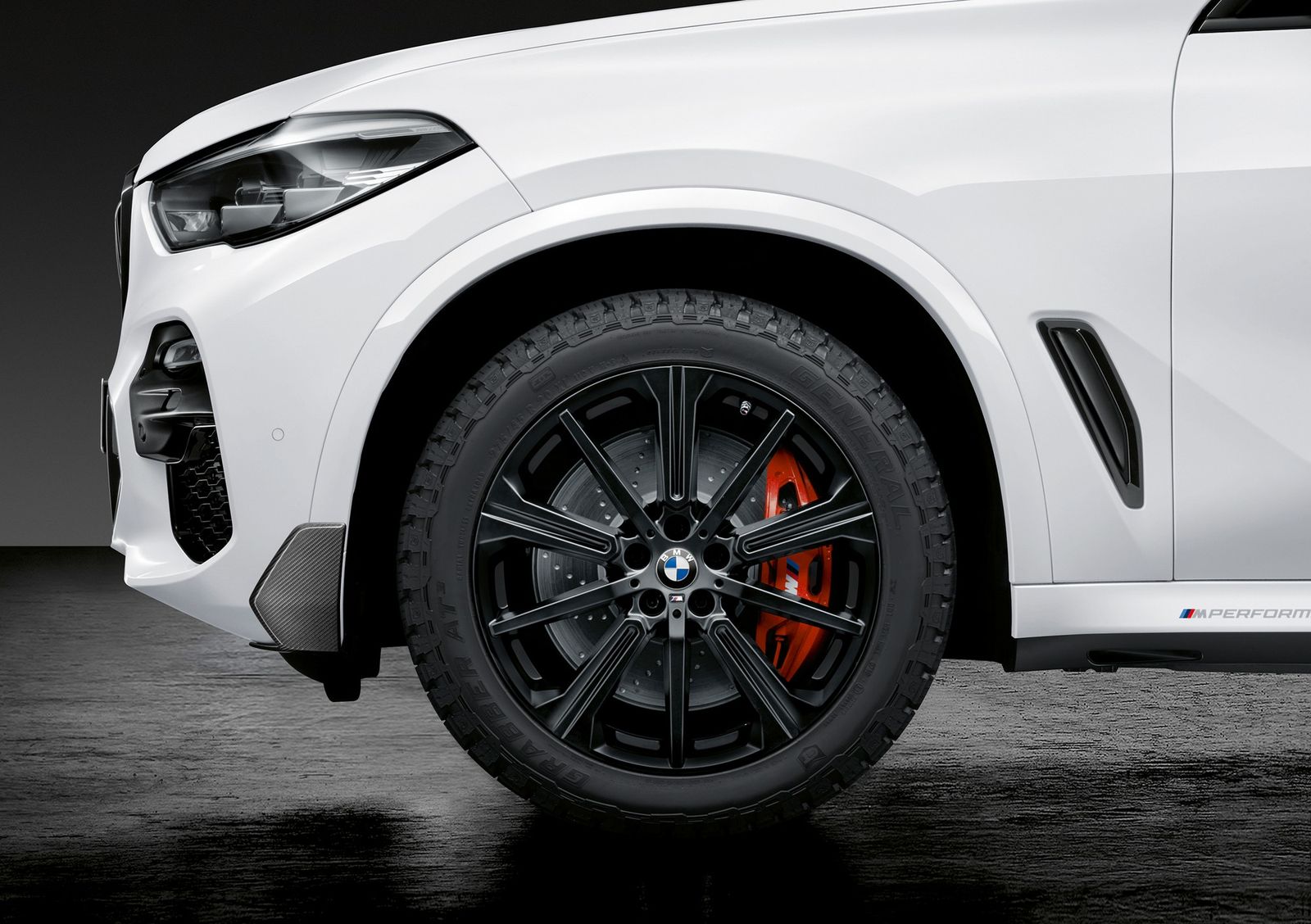 If that's not enough, then you can pick the 22-inch M Performance light alloy wheels that are around 1 kg lighter each compared to similar-sized wheel choices.
Finally, the M Performance recipe touches on brakes, with four-piston, aluminum-made front calipers and ventilated and perforated M discs.
READ MORE: All-new 2019 BMW X7: this is officially it!