New electric life for the classic Volkswagen Beetle
Electric conversion with Volkswagen Group Components
Volkswagen Group Components presents a holistic concept with its partner eClassics for the electrification of the historic Volkswagen Beetle.
The conversion exclusively uses new parts they have mutually agreed on from the series production of Volkswagen Group Components. The electric drive, the 1-speed gearbox and the battery system are based on the new VW e-up!.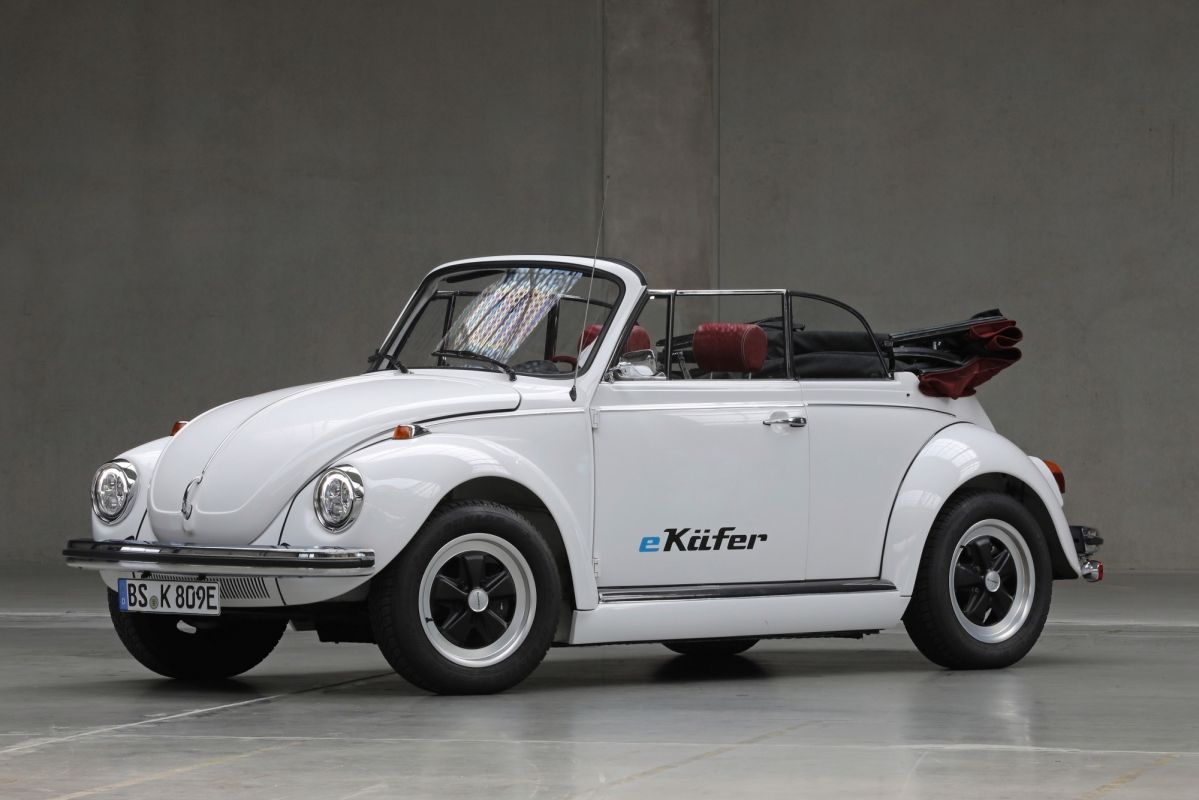 The actual conversion of the Beetle is carried out by the partner company eClassics in Renningen, near Stuttgart.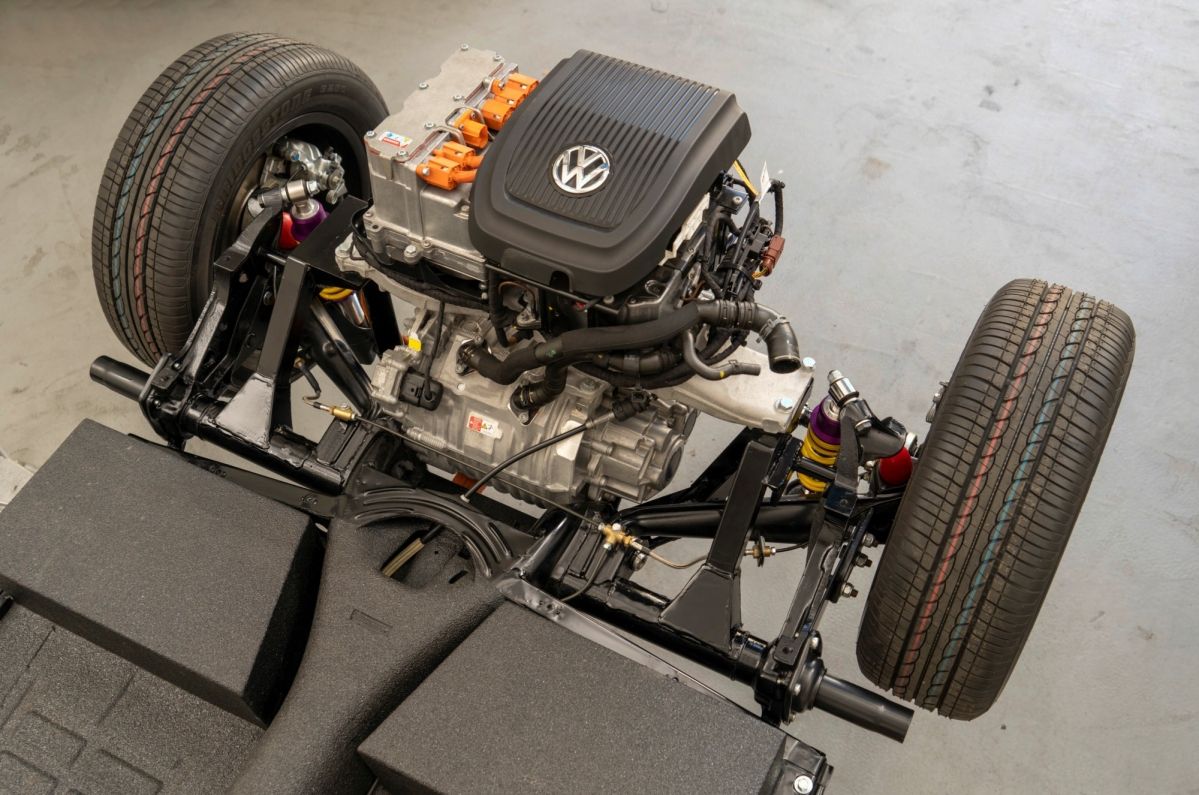 A near-production version of the e-Beetle will be exhibited at the International Motor Show (IAA) in Frankfurt, Germany.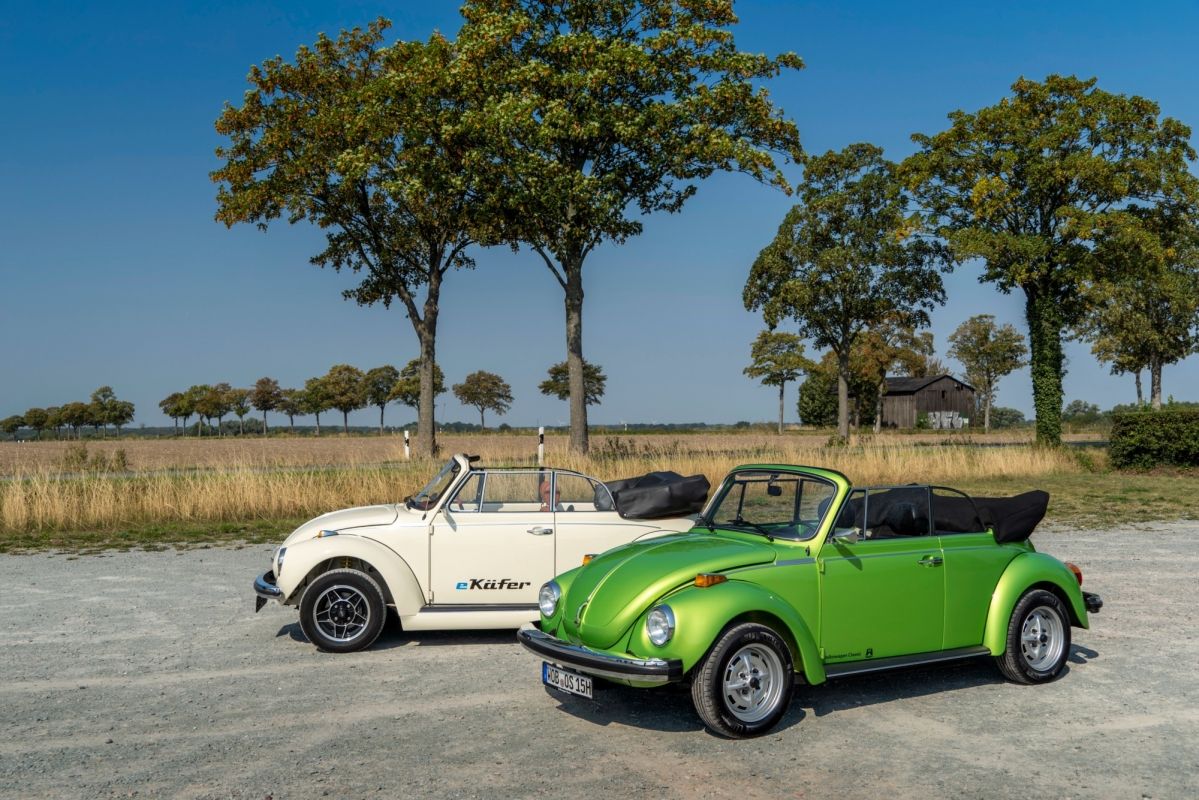 "The electrified Beetle combines the charm of our classic car with the mobility of the future. Innovative e-components from Volkswagen Group Components are under the bonnet – we work with them to electrify historically important vehicles, in what is an emotional process," explains Thomas Schmall, Member of the Board of Management of Volkswagen Group Components. "We are also providing Beetle owners with a professional conversion solution, using production parts of the highest quality."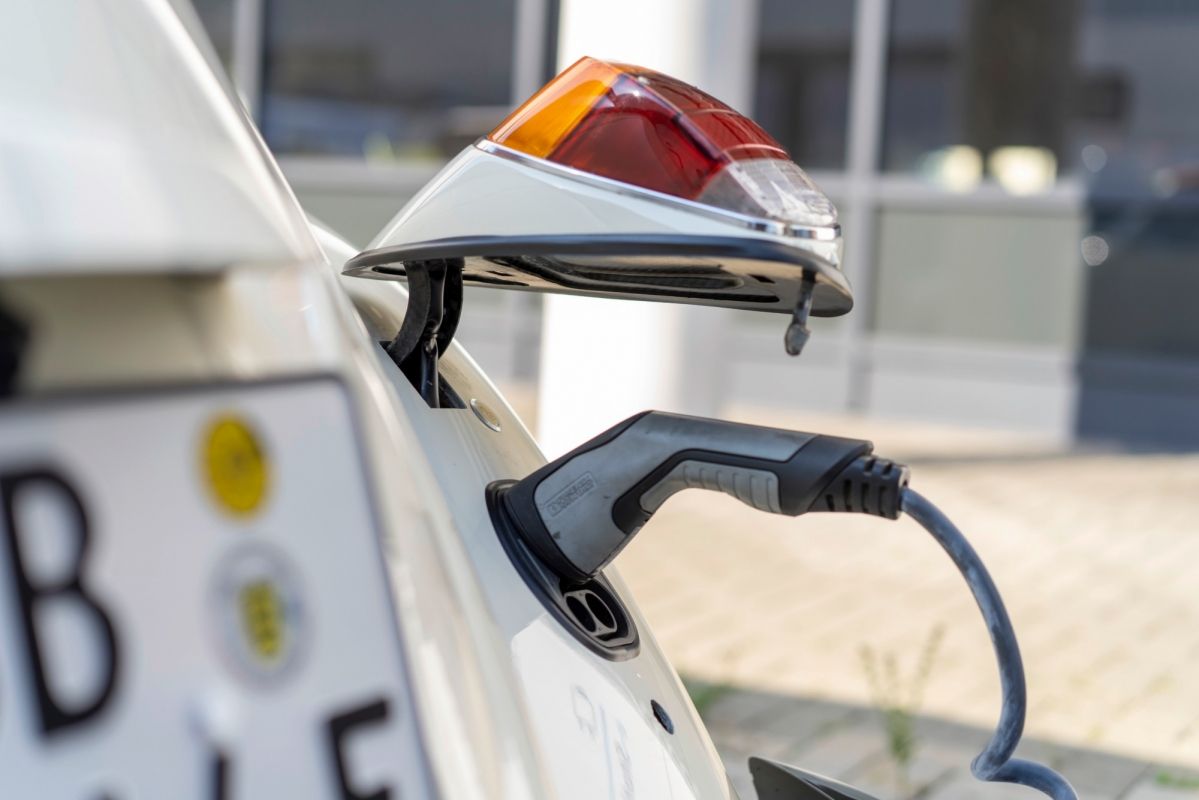 The technical basis for the conversion is provided by tested production parts from Volkswagen's new e-up! These are manufactured at Volkswagen Group Components production sites. As a result, the electric engine and the 1-speed gearbox are produced in Kassel, while the battery system components are supplied from Brunswick.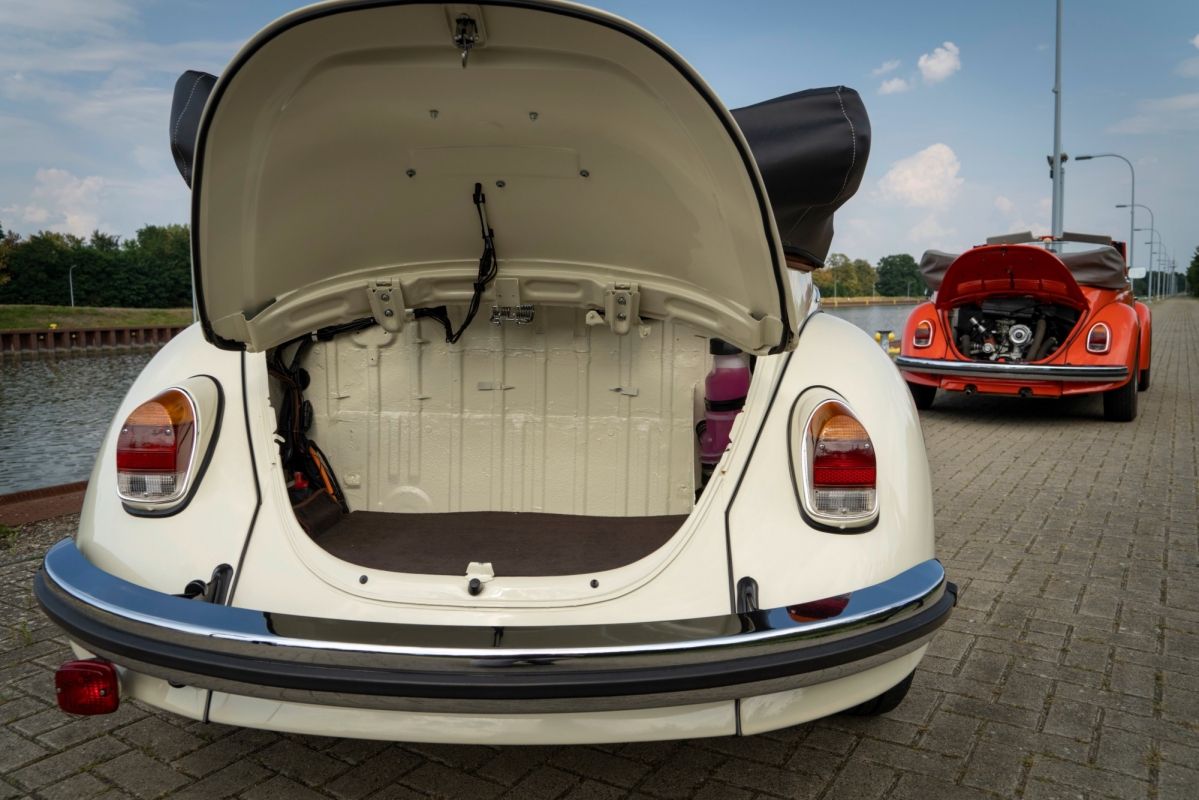 The components from Kassel and Brunswick work together in the e-Beetle as an electric drive that reaches performance peaks of 60 kW /82hp. The lithium-ion battery modules cumulatively deliver energy of up to 36.8 kWh. The higher performance and the increased weight require the reinforcement of the chassis and the brakes. Despite the new total weight of 1,280 kg, the e-Beetle accelerates to 50 km/h in four seconds and to 80 km in over eight seconds. The range of the e-Beetle, which reaches top speeds of up to 150 km/h, is 200 km.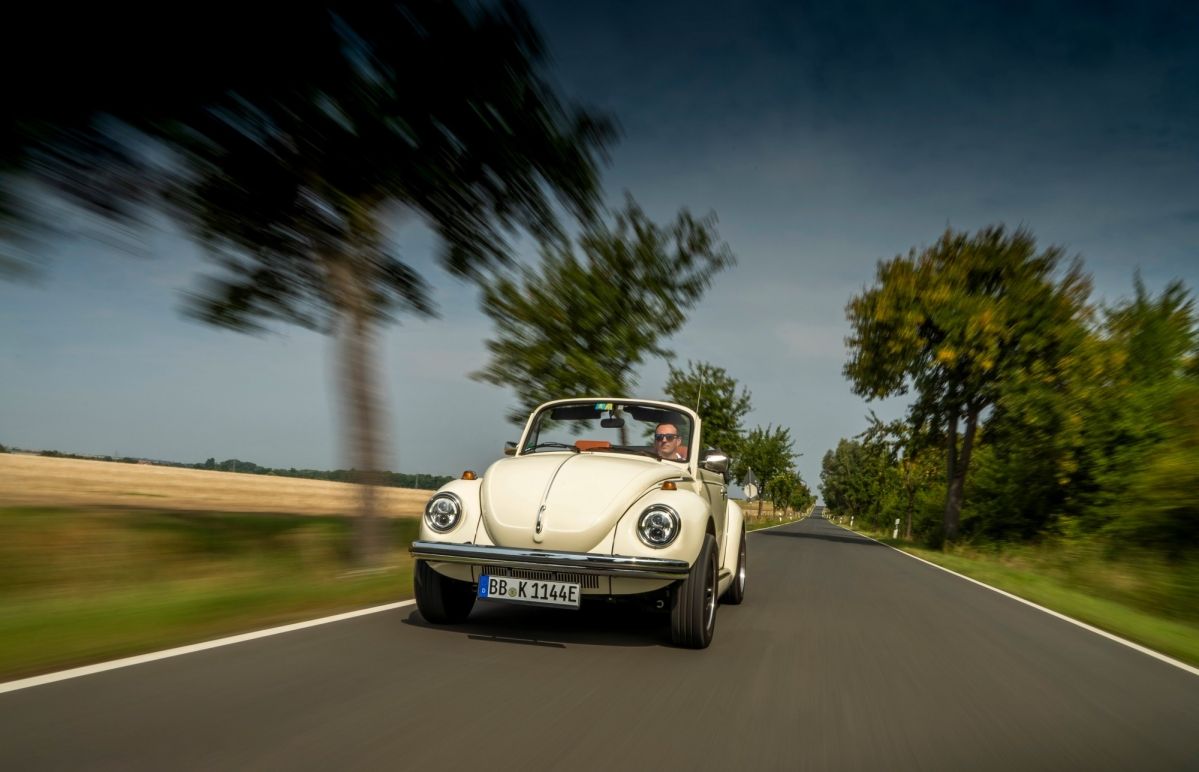 Based on this concept, the electrification of other historic vehicles will also be possible. Schmall says, "We are already working together to prepare the platform for the Bus. An e-Porsche 356 could also be pursued in the future." The use of the modular electric drive matrix (MEB) is also being considered. This creates additional opportunities regarding performance and range.