New Lotus Exige Sport 410 punches well above its low weight
It goes from 0 to 100 km/h in 3.4 seconds and tops out at 290 km/h
Lotus continues to blur the line between sports cars and supercars with its latest model, the Exige Sport 410. Developed directly from the track-focused Exige Cup 430, the new model is described by Lotus as its "ultimate road car," and a look at the spec sheet is enough to understand why.
Slotting between the Exige Sport 350 and Exige Cup 430, the Exige Sport 410 can go from 0 to 100 km/h in 3.4 seconds (0-60 mph in 3.3 seconds) and max out at 290 km/h (180 mph).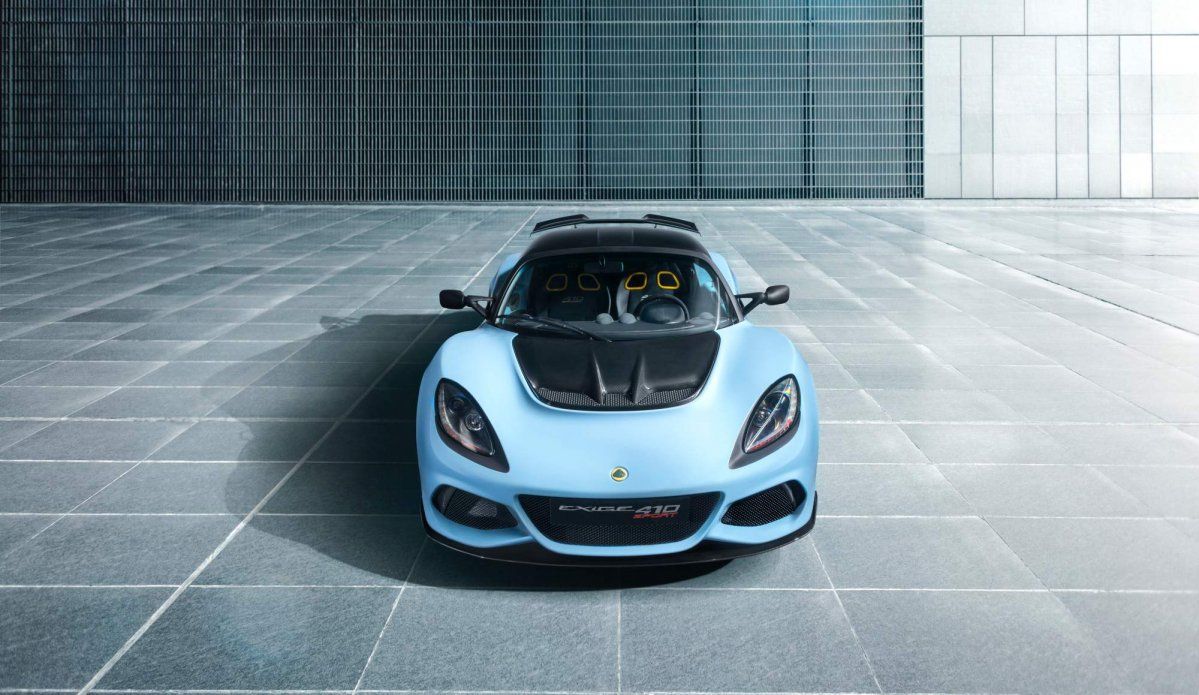 Many factors contribute to the supercar-like performance, but the mighty engine and the low curb weight are the main "culprits." The 3.5-liter supercharged and charge cooled V6 gasoline engine from the Exige Cup 430 has been de-tuned to 416 hp (410 bhp) at 7,000 rpm and 420 Nm (310 lb-ft) of torque from 3,000 rpm to 7,000 rpm. The unit is matched to a close-ratio, six-speed manual transmission with exposed-gear-change linkage.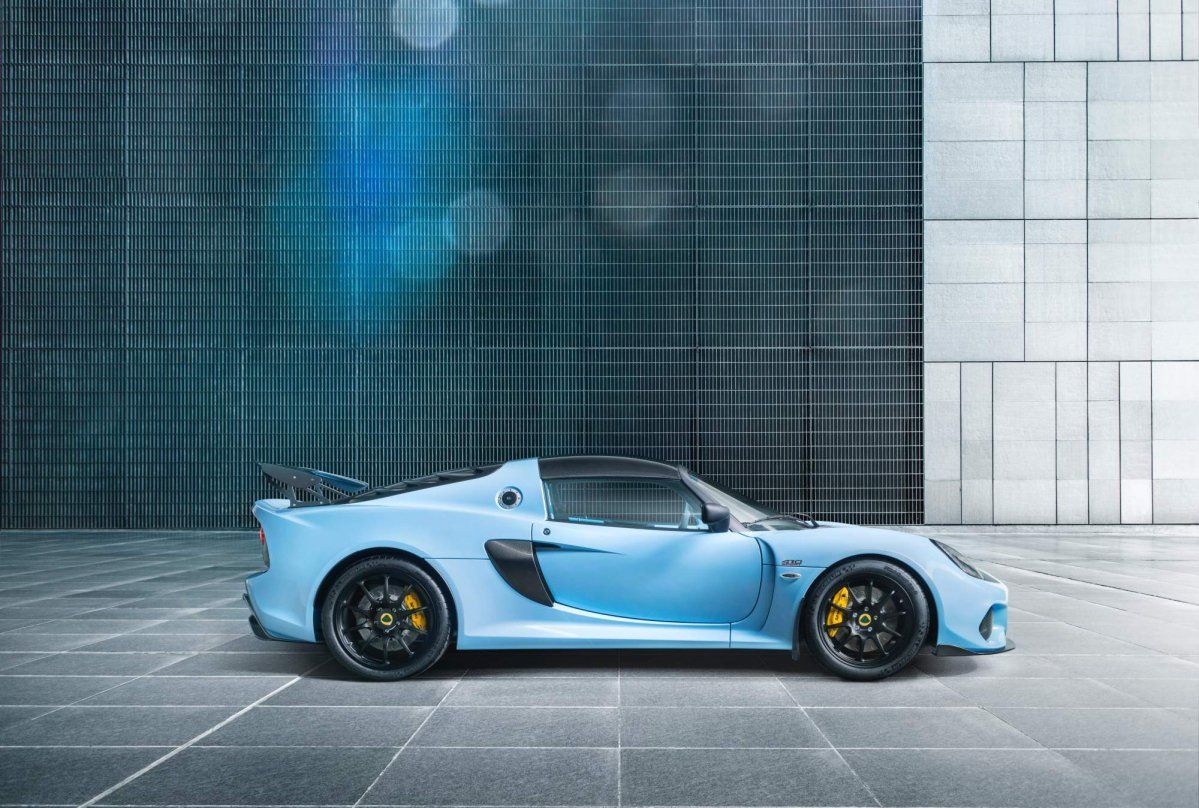 Factor in the dry weight of just 1,054 kg (2,324 lb) and the Exige Sport 410 boasts a power-to-weight ratio of 389 bhp per tonne, which is a class-leading figure according to Lotus.
The new model also adopts the advanced chassis, suspension, and dampers from the hardcore Exige Cup 430, although the three-way adjustable Nitron dampers have been re-tuned for a road bias and to better suit the car's revised aerodynamic set-up.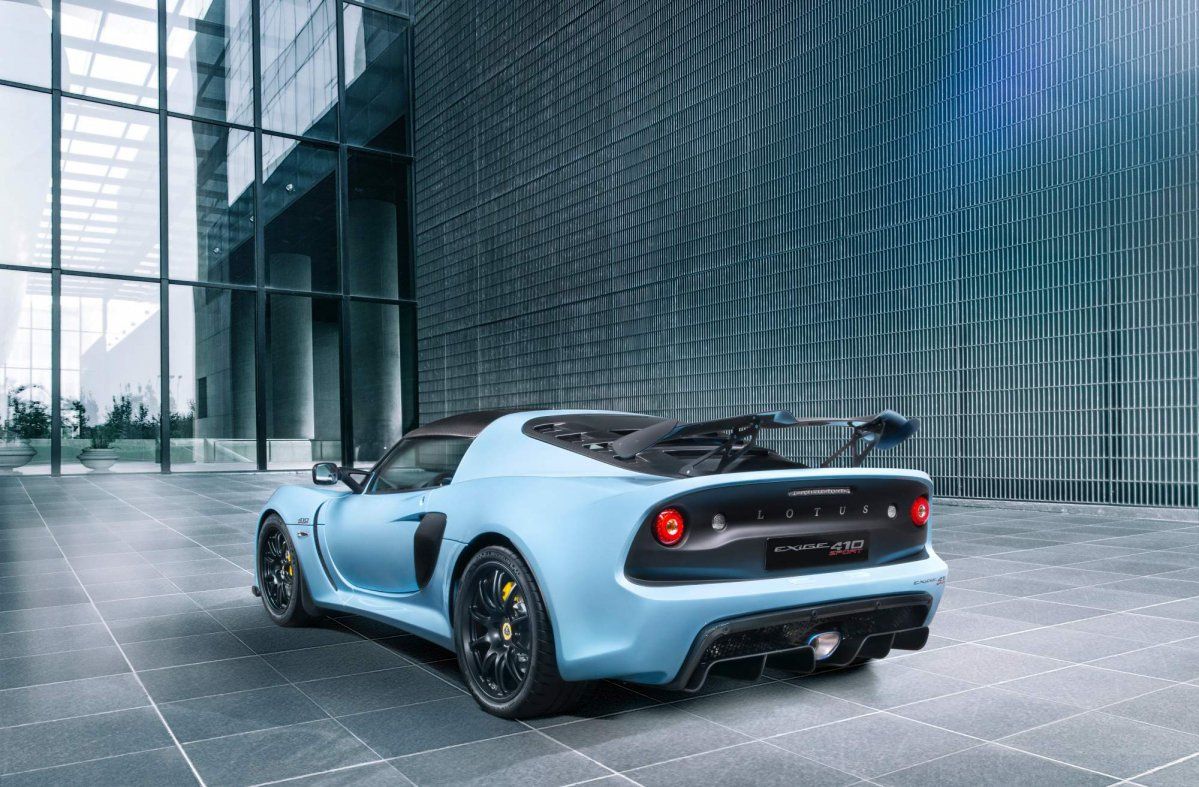 The Exige Sport 410 sports a similar aero kit to the Cup 430 featuring revised lightweight front clam panel incorporating wider grilles as well as carbon fiber air curtains and front splitter. The aerodynamic tweaks allow the Exige Sport 410 to generate 150 kg of downforce, 60 kg at the front and 90 kg at the rear.
The new Exige model is available in Coupe and Roadster configurations, with the latter featuring a lightweight black removable soft-top that can be easily stowed in the car to allow for open-top driving.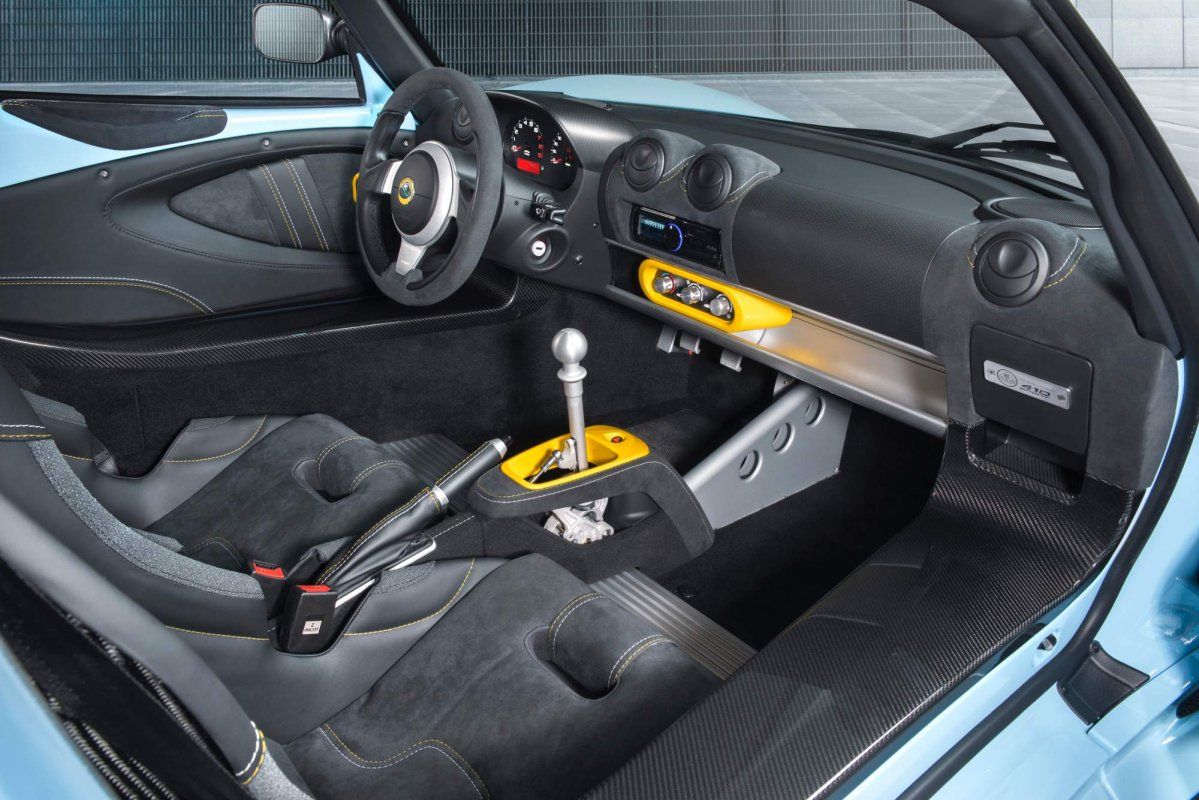 There's a lot more to say about the Exige Sport 410's many performance-enhancing and weight-saving features, but we'll end with the spectacular cabin that features Alcantara details, color accents, and carbon fiber sport seats that can be had in a combination of leather/Alcantara or full leather.
READ MORE: Limited edition Exige Cup 430 Type 25 pays homage to Lotus' iconic F1 car