It's also the most powerful Formula One safety car of all time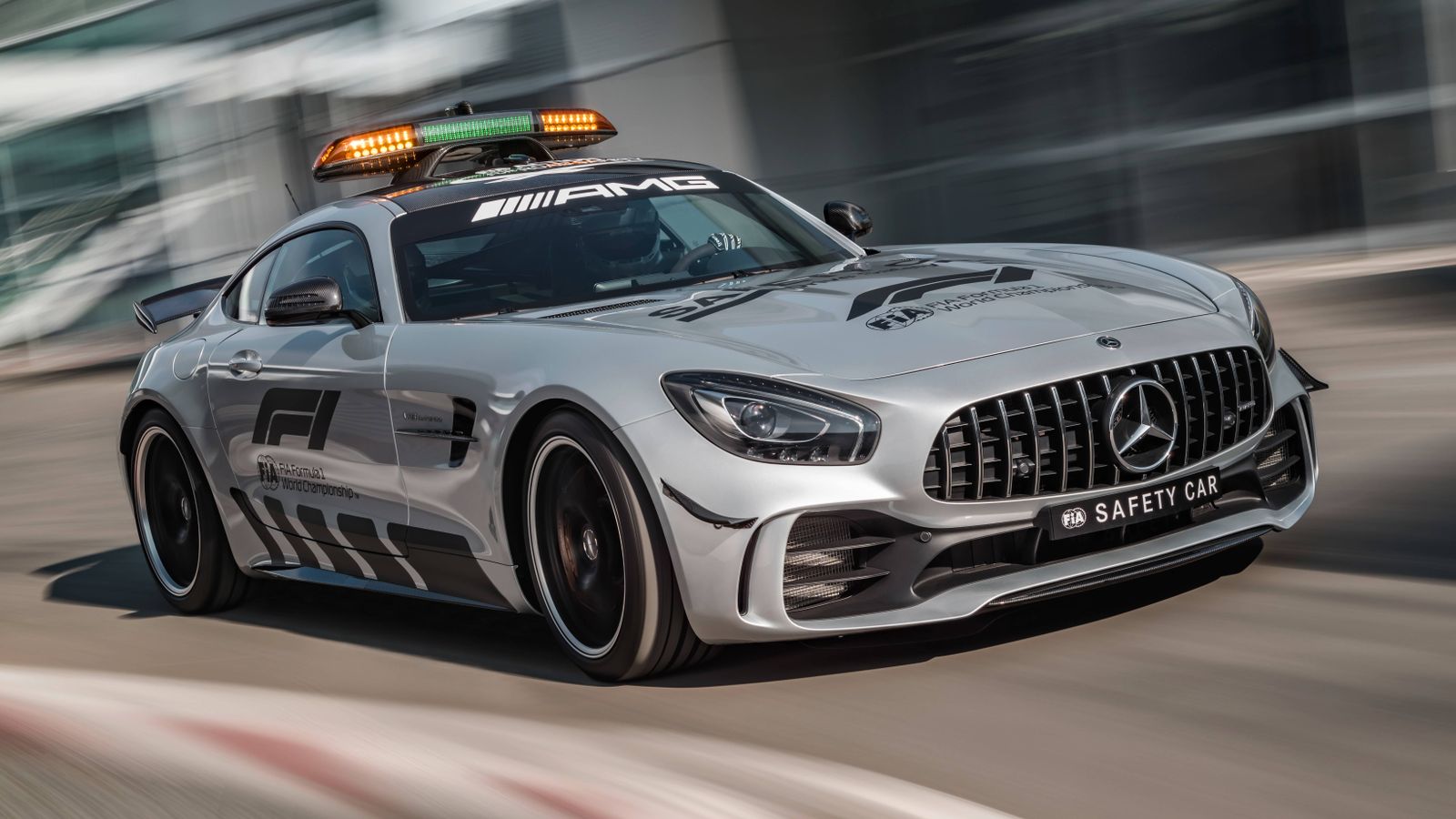 For the 2018 season, all Formula One cars have adopted the "halo" cockpit protection device (that thing that looks like flip-flops surrounding the driver's head). For all its safety benefits, the awkward look of the halo has been blamed for making Formula One cars uglier.
One car on the 2018 grid that won't have this problem is the new Official FIA F1 Safety Car: the Mercedes-AMG GT R.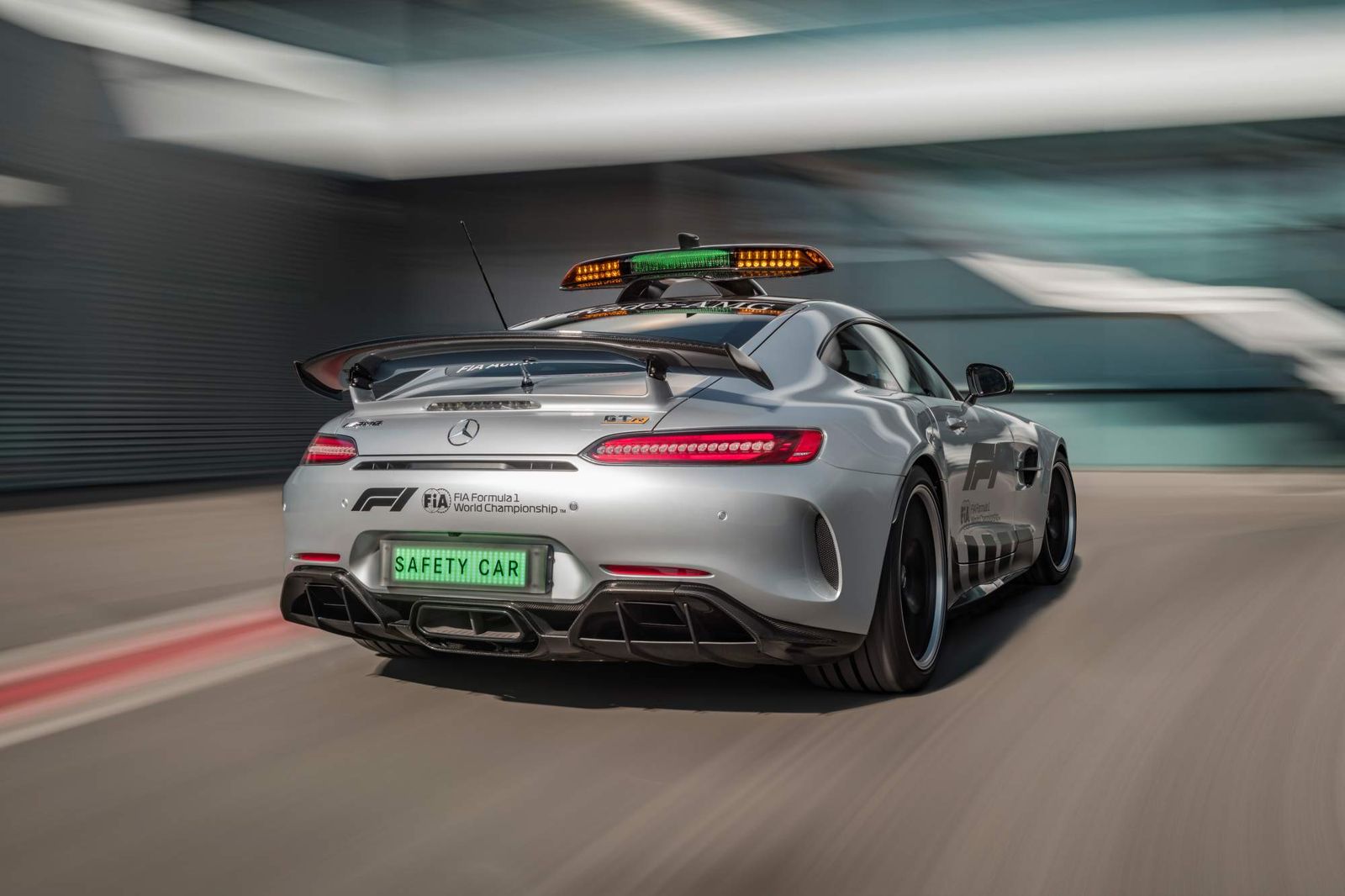 Just unveiled in the traditional silver livery with black F1 decals, it's the most powerful Formula One safety car of all time, thanks to its 4.0-liter twin-turbo V8 gasoline engine that makes 585 metric horsepower (577 bhp) and 700 Nm (516 lb-ft) of torque.
We'll have the first chance to see it in action during the Australian Grand Prix (March 25-27), where the Mercedes-AMG GT R will have the opportunity to stretch its legs. As a reminder, it can go from 0 to 100 km/h in 3.6 seconds and cruise at speeds of up to 318 km/h (198 mph), making it a reliable choice to herd the 20 single-seaters during "safety car" periods.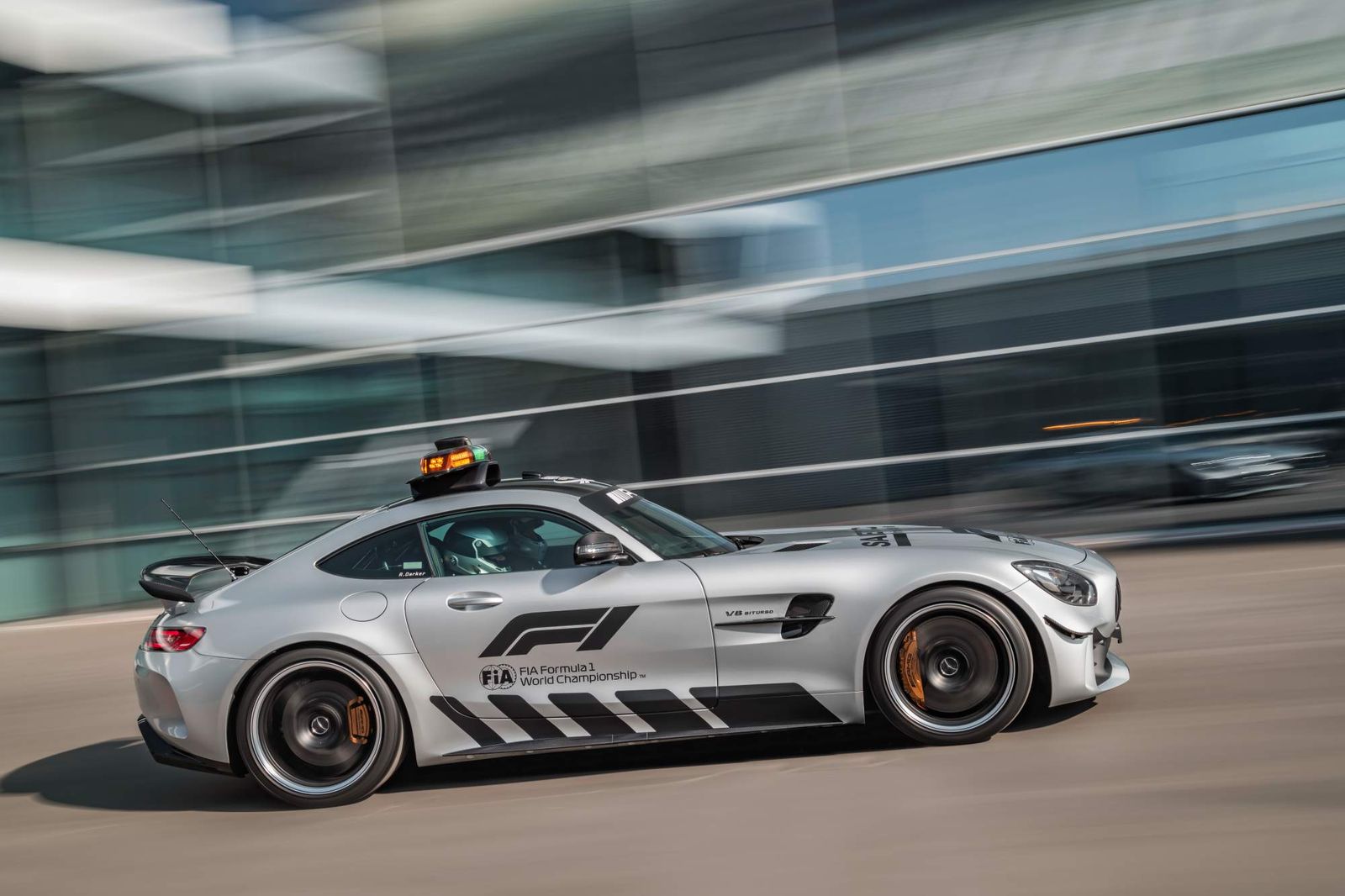 The GT R replaces the previous F1 safety car, the Mercedes-AMG GT S, and will be driven by the same man as before, Bernd Mayländer. Compared to the standard GT R, the 2018 safety car features minimal modifications. Those include optional extras such as the AMG Track Package with roll-over protection system and the ceramic high-performance compound braking system — the latter chosen for its lower weight, longer service life, and better fade resistance.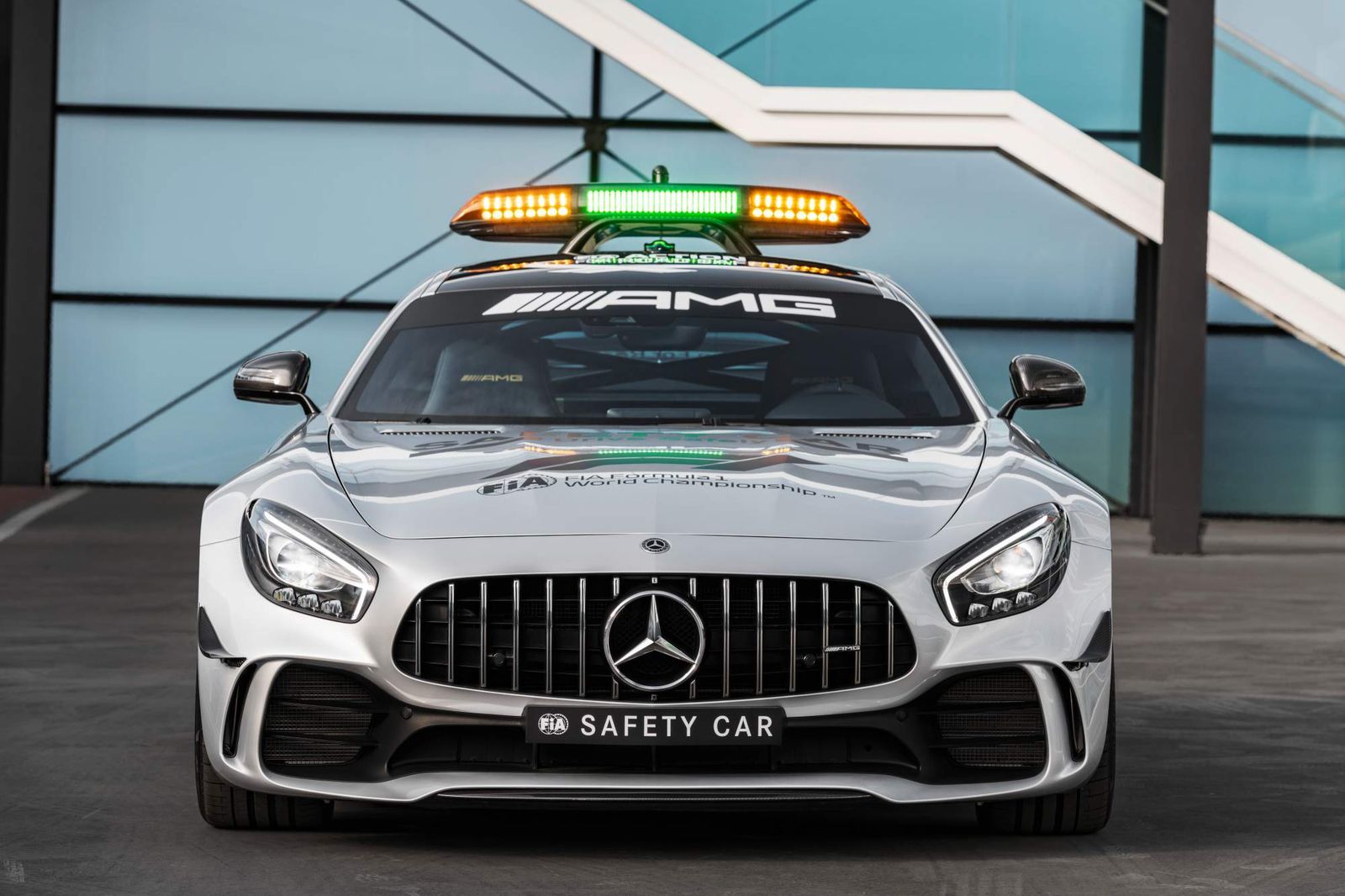 Styling-wise, the Mercedes-AMG GT R Official FIA F1 Safety Car sports FIA and F1 car film, as well as a light bar on the roof positioned on a carbon fiber air scoop. The interior remains largely stock as well, bar the addition of two iPads that co-driver Richard Darker uses to monitor the F1 cars.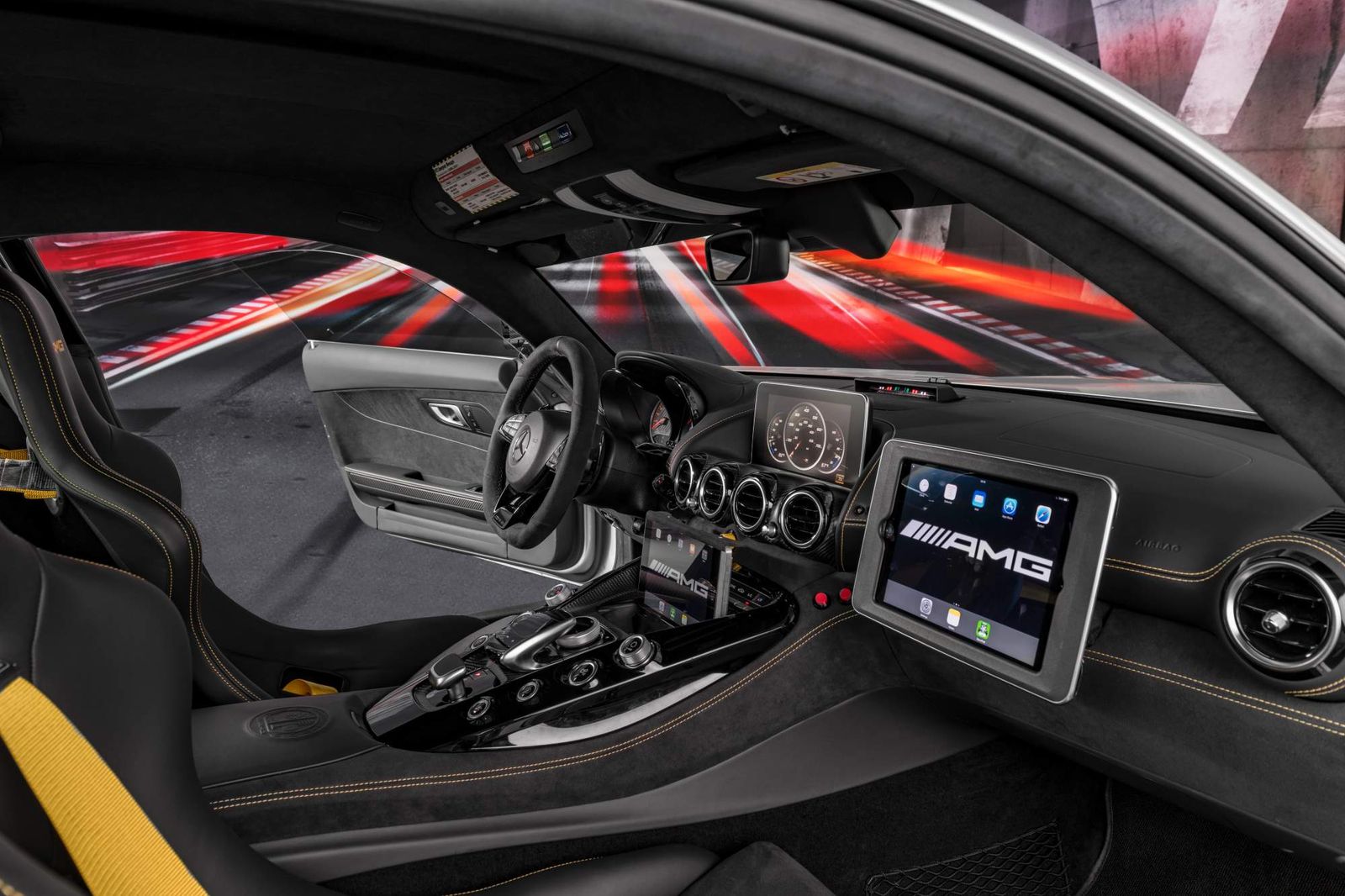 The device on the left shows the international TV broadcast, while the one on the right can display current lap times or an animated display of the current position of the race cars. The safety car also features an InCar Hotspot with WLAN wireless network that handles data management. It goes without saying that the co-driver maintains radio contact with race control at all times.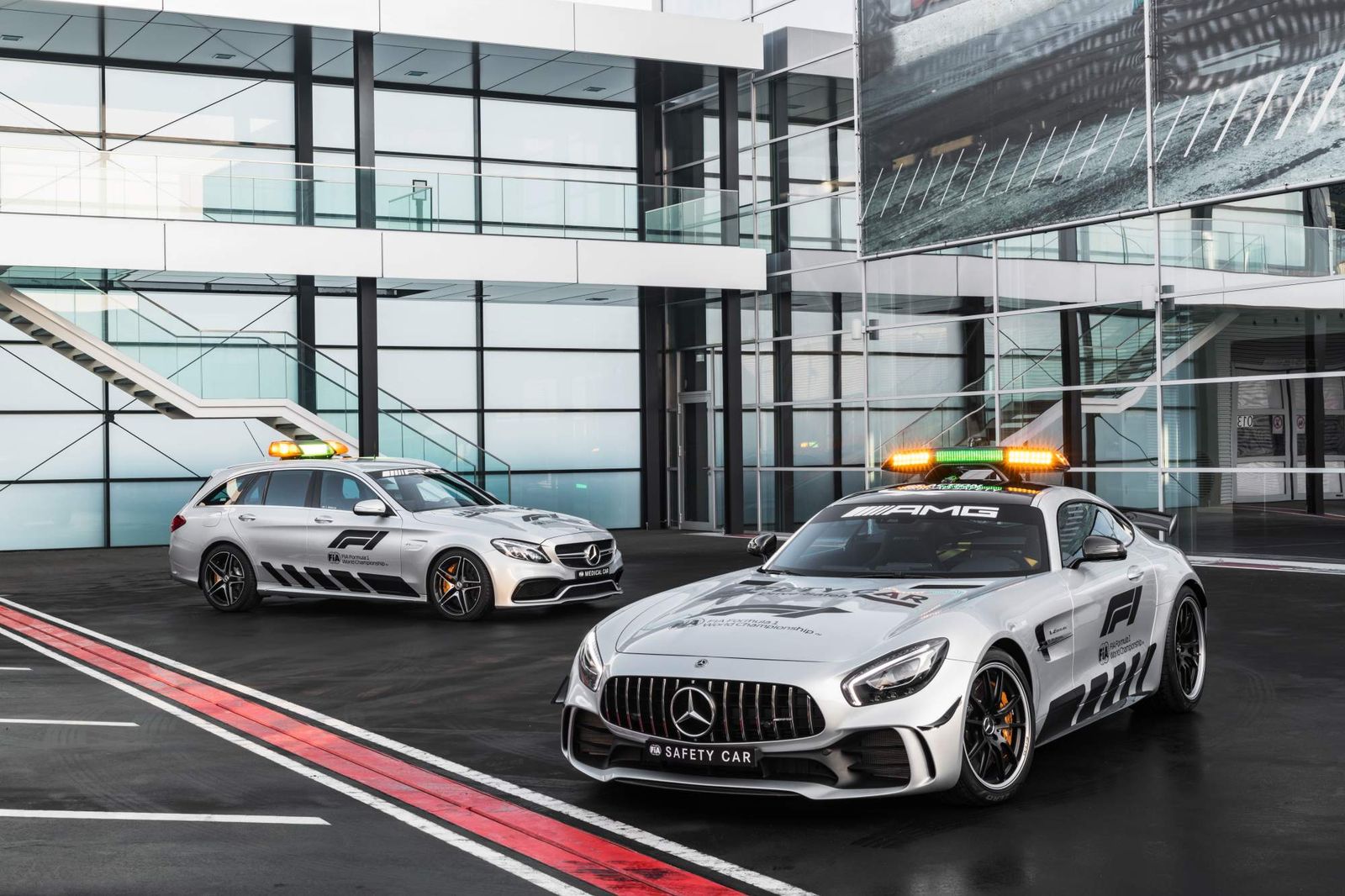 In addition to the safety car, Mercedes-AMG will also supply the Official FIA F1 Medical Car of the FIA Formula 1 World Championship, a 510-hp Mercedes-AMG C 63 S Estate.
READ MORE: Now take a look at the 2018 MotoGP safety car, the BMW M5