New turbo V6 Audi RS5 measured against V8-powered Mercedes C63S Coupe
It is by no means a foregone conclusion
Audi has been upping its driver's car game immensely in recent years, so much so that its latest crop of RS-branded models are genuinely fun and rewarding to drive and are now a viable alternative to rear-driven rivals.
The latest RS5 which ditches the best part of the previous incarnation (the revvy naturally-aspirated V8 for a twin-turbo V6), but according to this MotorTrend comparo it becomes a much more accomplished and rewarding fast driver.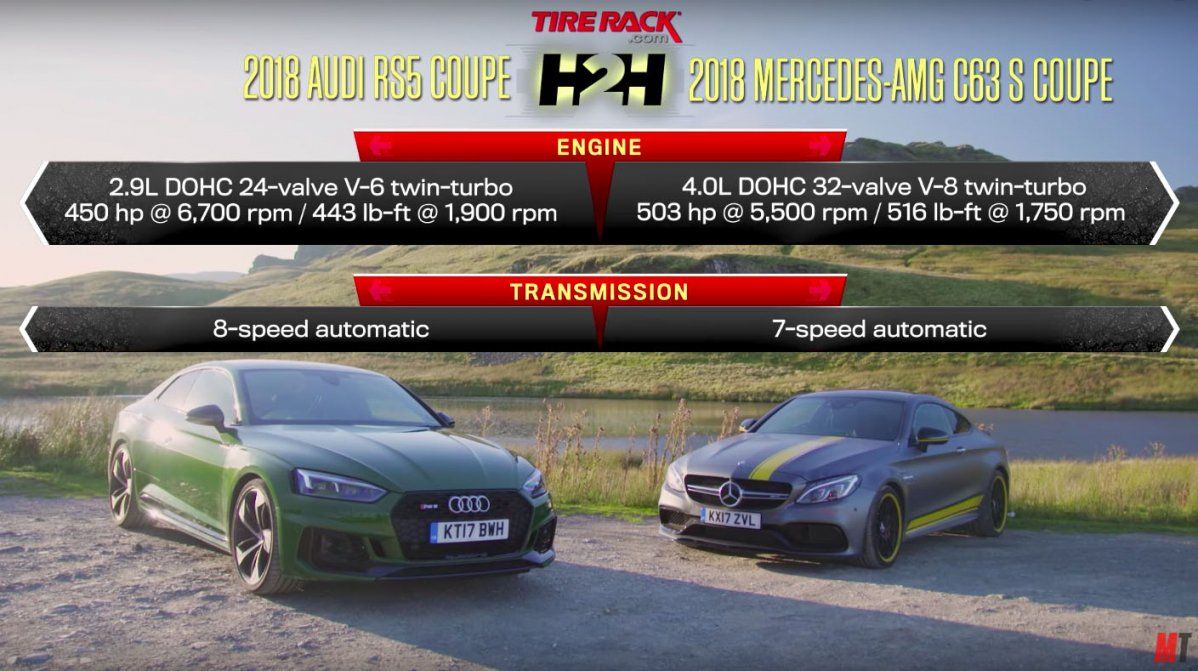 In this Head 2 Head episode, Jonny Lieberman and new host Jethro Bovingdon try to piece together where the Audi's newfound goodness comes from and how it stacks up against the Mercedes C63S Coupe, a model which also exhibits progress over its predecessor. The Merc moved from being a lairy rear tire smoker to a more controlled lairy tire smoker in its latest turbocharged incarnation.
The Merc's engine is that much more special, though, and it dominates the driving experience, but even so the Audi is not far behind in terms of engagement. In fact, it's neck and neck and with the all-wheel drive it's more usable in everyday real world conditions.