Measured in standing and rolling start sprinting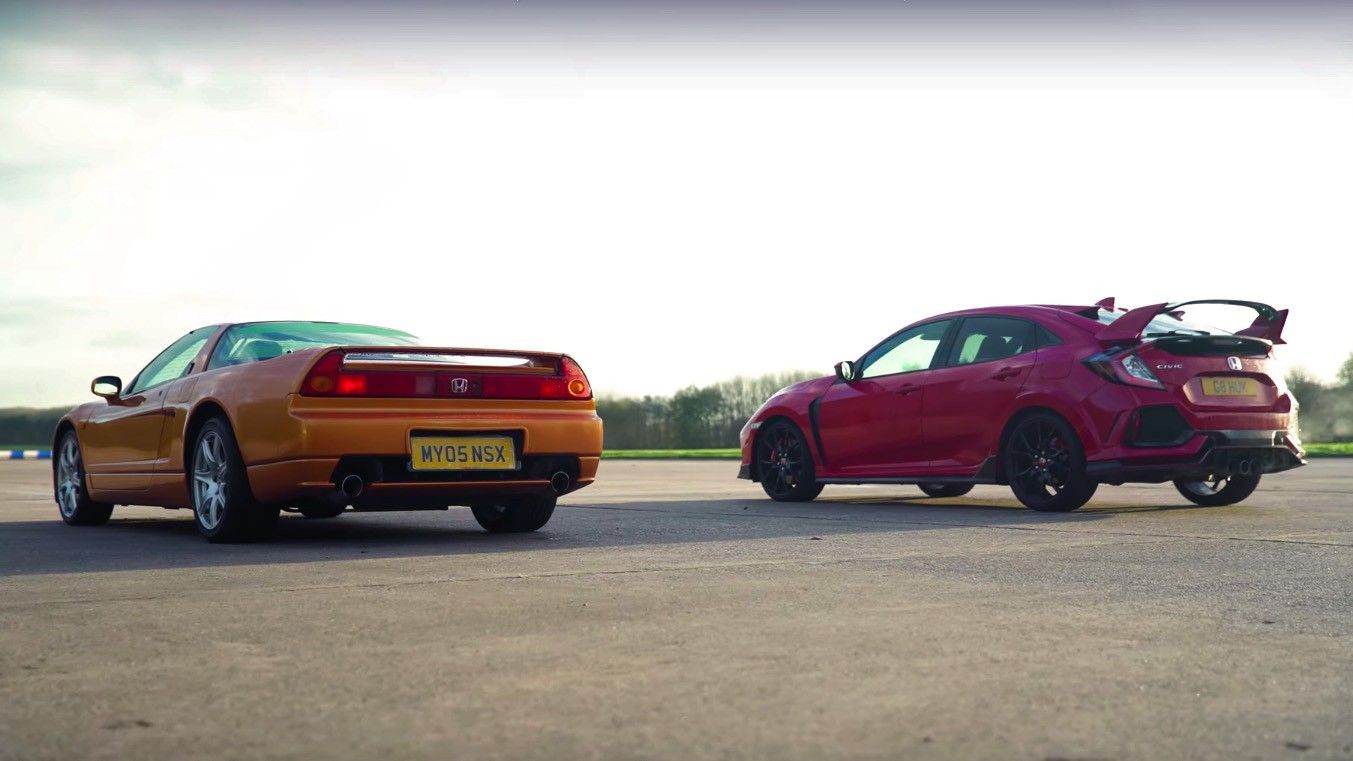 Honda Civic Type R in its latest version is probably the most focused hot hatch you can buy right now and its performance is so impressive, it seems more than fitting to pit it against the firm's most famous performance car: the original NSX.
The latest Civic (full specs here) packs 320 hp from its force-fed 2.0-liter engine and weighs 1,415 kg, while the NSX (in facelifted post-2002 guise) uses a 3.2-liter V6 with 280 hp, tipping the scales at around 1,370 kg. Claimed sprint time to 100 km/h is an identical 5.7 seconds for both.
Carwow made a video comparing the straight line performance of the two both from a standstill and using a rolling start. The fact that they are so evenly matched on paper translates into very close racing which you can check out below.
CHECK OUT: Our own road test review of the previous (and first ever) Honda Civic Type R