NIO EP9 silently becomes world's quickest production car on the Nürburgring
It covered the treacherous 20.8-km track in just 6 minutes and 45.9 seconds
NIO, the electric vehicle startup from China, is no stranger to the Nürburgring Nordschleife.
Its battery-powered hypercar, the EP9, has already set a lap record for electric vehicles in October 2016, seizing a lap time of 7 minutes and 5.12 seconds.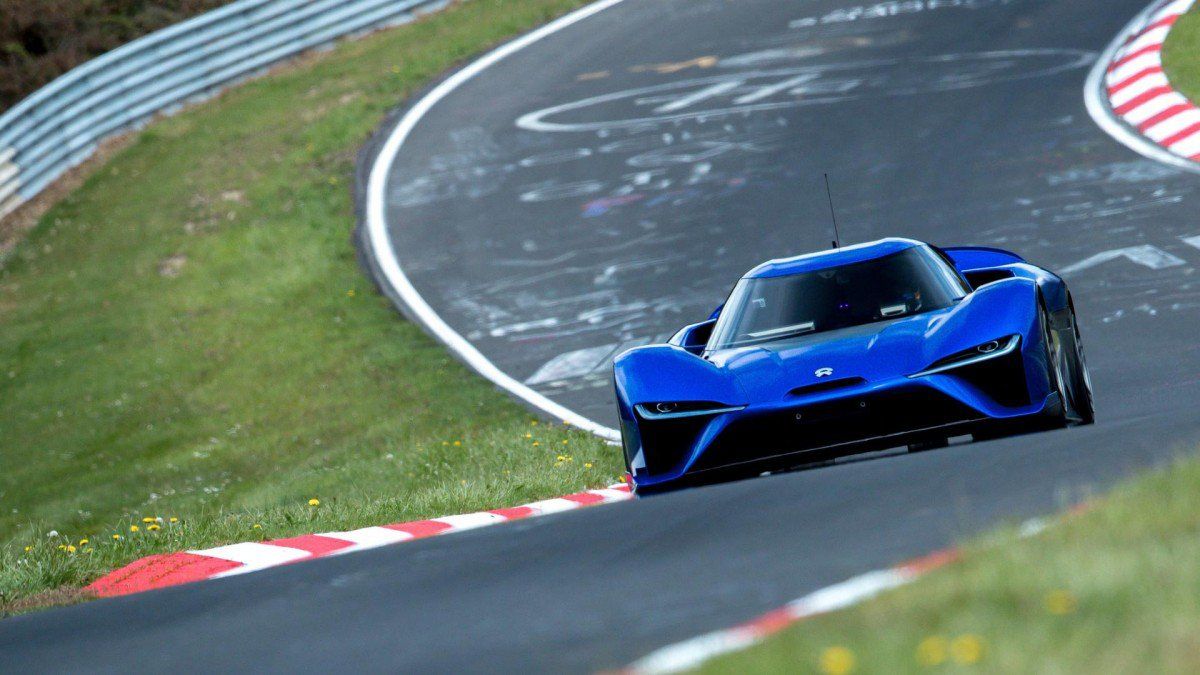 Was that enough for the ambitious company? Not at all, because this year they returned with a vengeance and managed to shave an unbelievable 19 seconds off the EP9's previous lap time. Yes, the EP9 has become the world's quickest production car on the Nürburgring Nordschleife, posting a lap time of 6 minutes and 45.9 seconds.
That makes it 11.1 seconds quicker than the Porsche 918 Spyder and 6.1 seconds quicker than the previous holder of the Green Hell lap record for production vehicles, the Lamborghini Huracan Performante.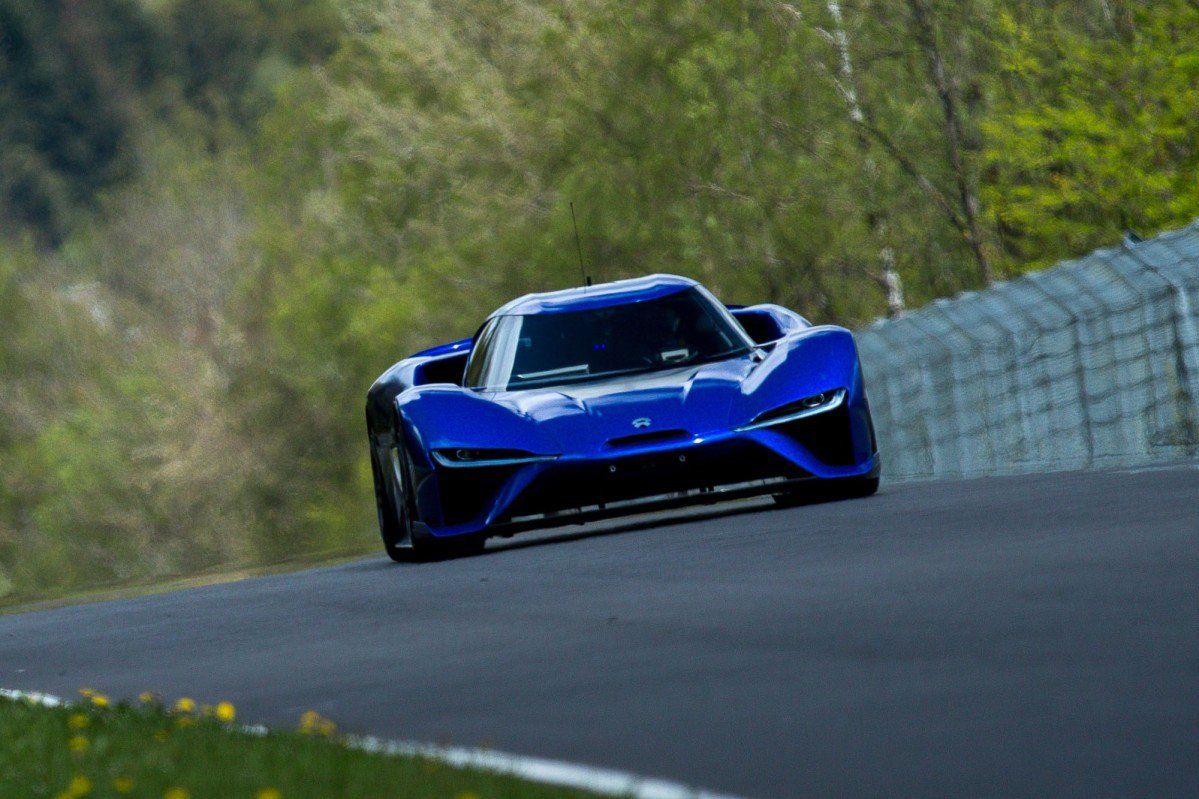 The EP9 is well-equipped to achieve such a lap time, packing 1 MegaWatt of power (1,342 hp) from four electric motors that allow it to sprint from 0 to 200 km/h (0-124 mph) in 7.1 seconds and reach a top speed of 313 km/h (194 mph).
"The EP9's new lap record is 19.22 seconds faster than its previous lap time. This is a fabulous achievement for NIO and I am very proud of the team that has worked tirelessly to achieve this accolade."
Gerry Hughes, Head of Performance Program & FE Team Principal, NIO
The EP9 costs $1.48 million, with NIO announcing last month that it would produce a second batch of ten units — in addition to the six examples already built. Each car will be made to order.
Watch the onboard video of the record lap below.