NIO unveils its first production model, the China-exclusive ES8 electric SUV
For an EV startup, China-based NIO is moving very fast
We first learned about NIO (formerly known as NextEV) last year, when their EP9 electric supercar posted the fastest lap for an EV on the Nürburgring Nordschleife. Then, about a month ago, NIO unveiled the EVE autonomous electric concept.
But while the EP9 (for which pre-orders are now being taken) and EVE's mission was to raise awareness about the NIO brand, the company needs to make money building regular cars - if an electric SUV can be called that.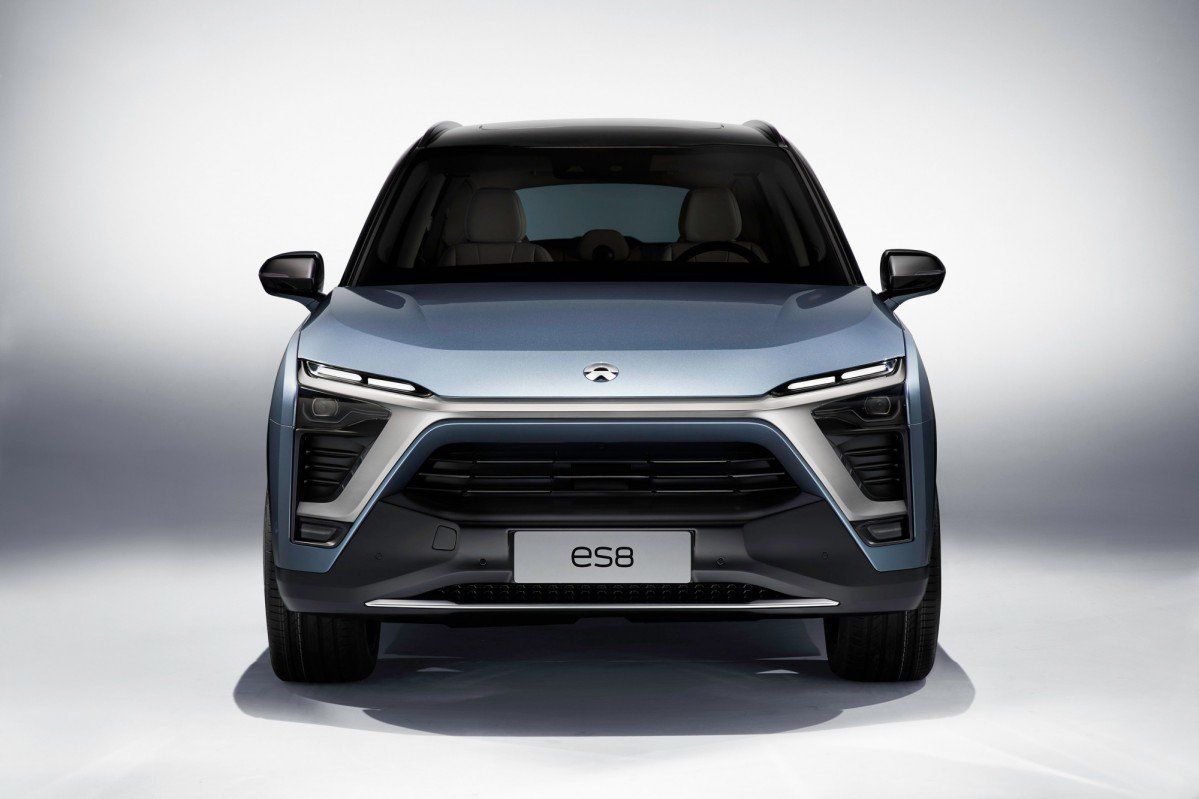 Enter the NIO ES8, unveiled at the Shanghai Auto Show as the brand's first production vehicle — which will be sold exclusively in China. As you can see in the photos, ES8 is a full-size electric SUV. It's 196-in (4.974-mm) long and has a wheelbase exceeding 118 inches (2,997 mm), allowing for a roomy cabin that accommodates seven passengers in a 2-3-2 seating arrangement.
The ES8 packs smart technology as well. It sports an all-aluminum body and chassis to offset the weight of the batteries and is fitted with an active air suspension for top ride quality. It's also all-wheel drive, with a front-mounted electric motor driving the front wheels and a rear-mounted motor driving the rear axle.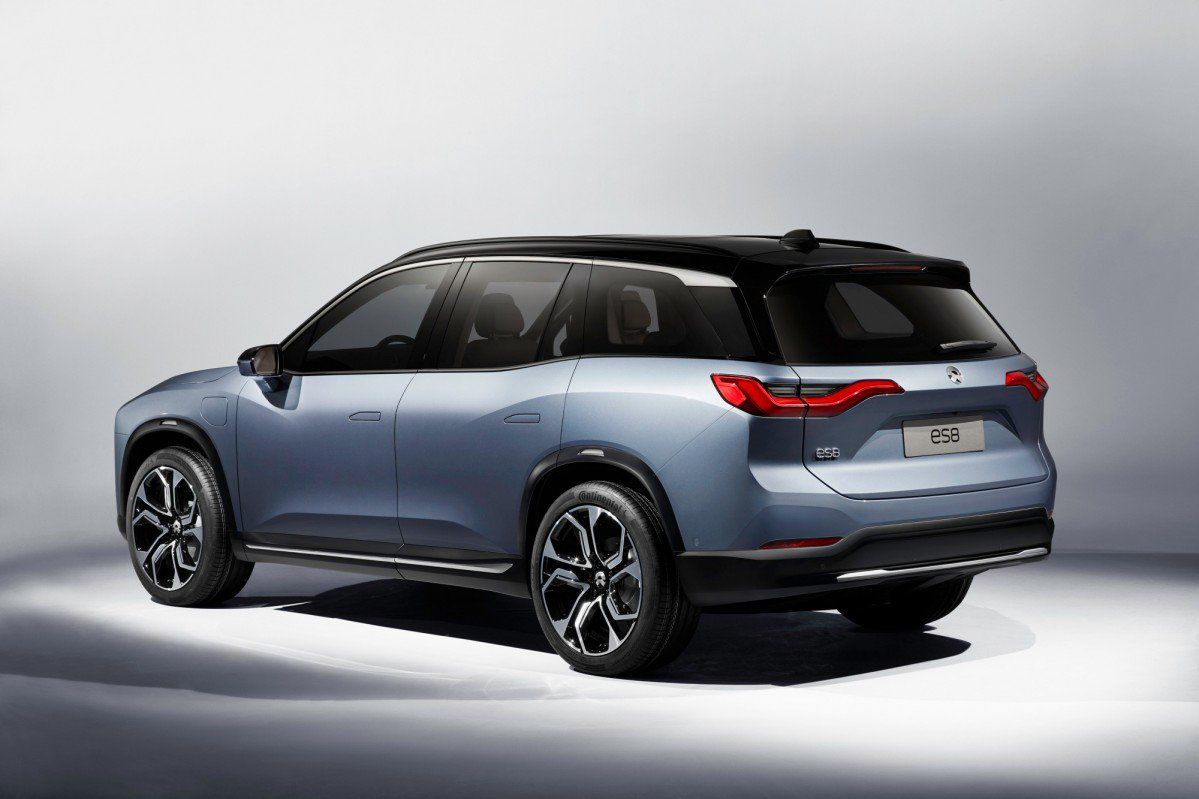 The vehicle features a swappable battery that allows for a quicker charging experience than a refueling at a gas station, according to NIO.
Styling-wise, the ES8 features the design identity of every NIO vehicle, according to the company. Distinctive elements include the X-bar and signature "Spark Beat" taillights. However, the split headlights (especially the upper segments) remind of certain Citroën models such as the C4 Cactus, while the flared haunches have hints of SsangYong Tivoli.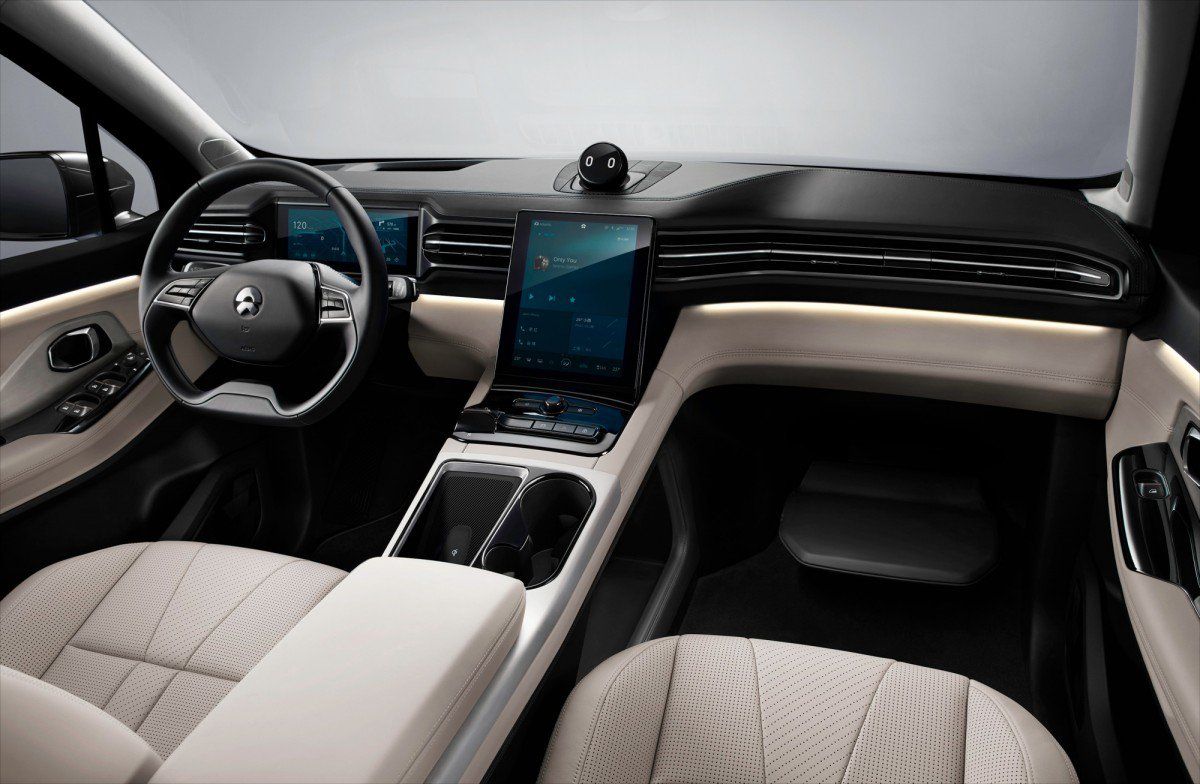 As for the interior, it's dominated by a massive Tesla-like portrait-oriented touchscreen on the center console, while the instrument panel is a landscape-oriented display. Finally, the uninterrupted air vents spanning the entire width of the dashboard remind of the Euro-spec VW Passat.
Nio says the manufacturing and supply chain necessary to build the ES8 are already in place and that it has tested the SUV for thousands of miles in the most extreme conditions. The ES8 will officially launch at the end of this year, with the first deliveries to begin in 2018.