Because, why not?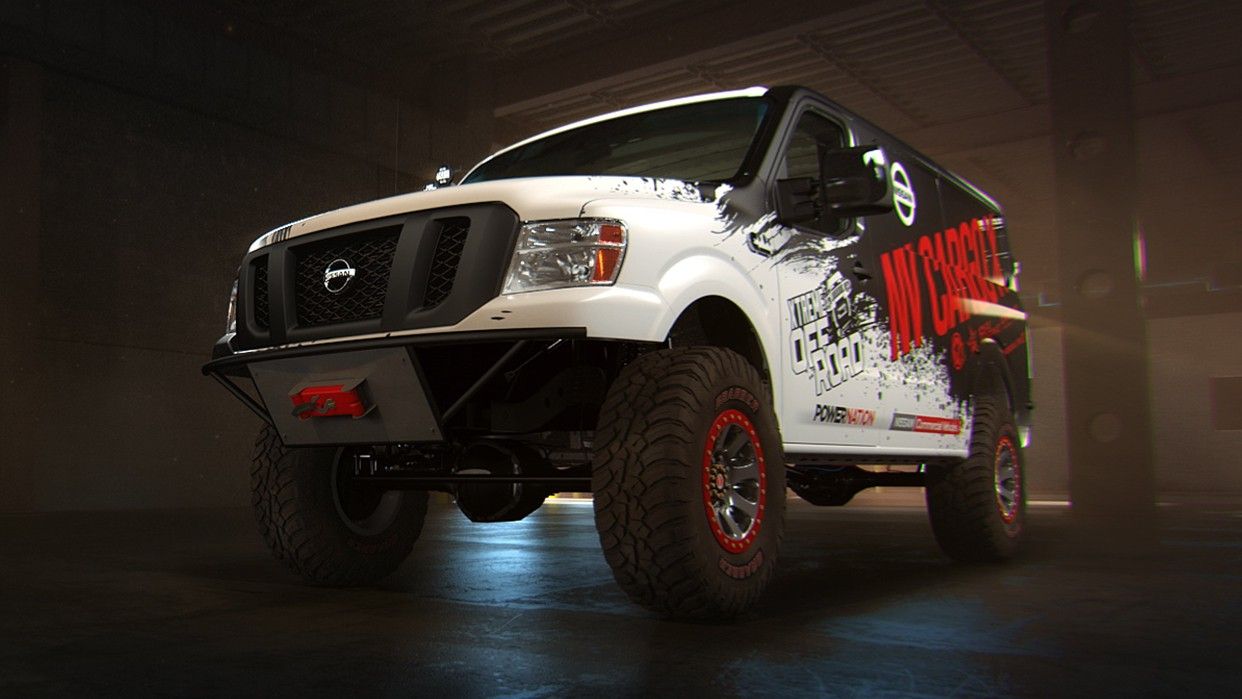 Spending budgets just to please the financial department and justify the monthly balance sheet is a standard practice among many businesses, but you'd at least expect the finite product to show a sparkle of utility.
Case in point: Nissan USA's "one-of-a-kind" NV Cargo X project vehicle making a debut at the 2017 Chicago Auto Show.
For starters, they shoehorned a Cummins 5.0-liter V8 diesel engine from the Titan XD pickup together with the Aisin six-speed automatic gearbox, so the result is an off-road-ready delivery van with 310 hp and 555 lb-ft of torque.
Of course, the off-road bit is highlighted by a 4WD setup and the typical mud-loving palette: winch, skid plate, 37-inch tires and tweaked front suspension.
And according to Nissan's press blurb, what the Frankensteined van wants to prove is the "NV Cargo's solid foundation, strength and versatile utility."
Right, so next time Bigfoot decides to order something from Amazon, he'll know who to call for delivery.