Nissan just turned a 2018 Rogue into the Millennium Falcon, sort of
It could also star in a Mad Max movie without extensive mods
Nissan's affair with Star Wars-themed cars dates a few years back. This one, however, is its most intricate custom contraption.
Nissan's designers put a lot of work into the road-going Millennium Falcon and touched both the car's interior and exterior.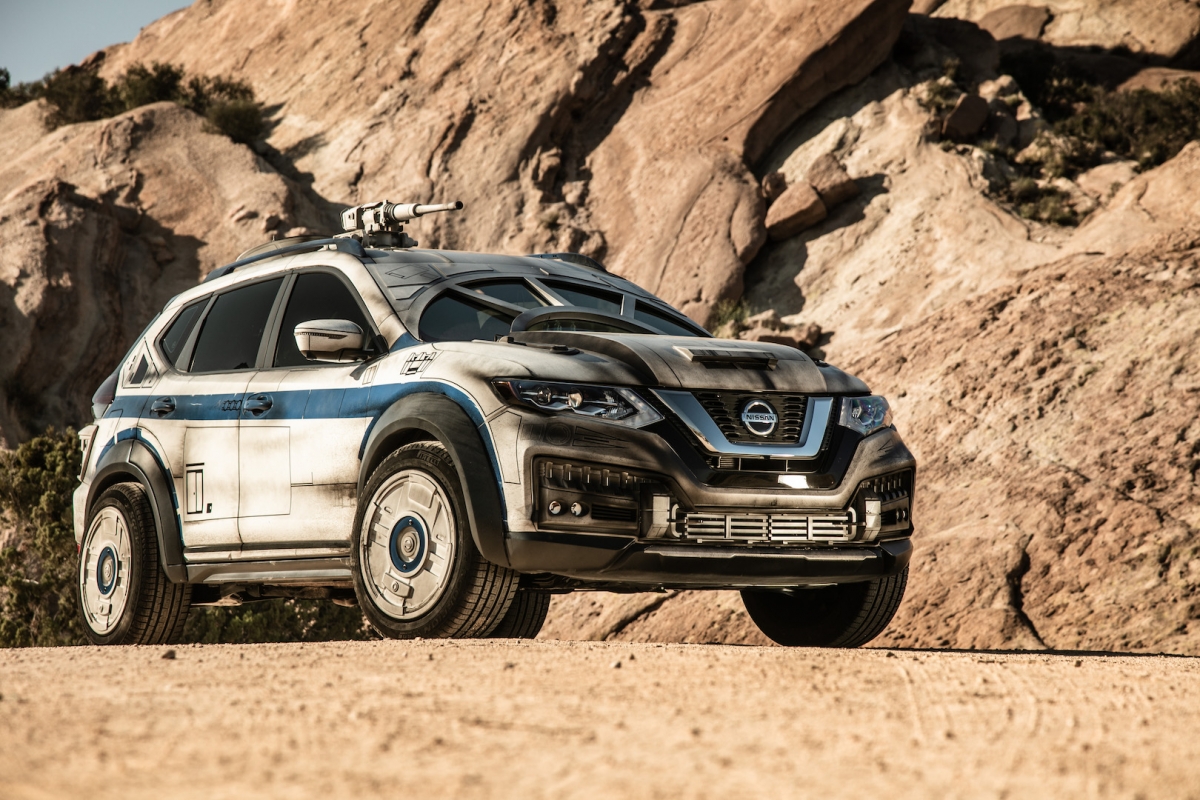 On the outside, handcrafted aluminum panels connected by 3D-printed inserts replicate the Millennium Falcon's outer shell. There's even a radar dish on the roof, complemented by a laser cannon – naturally, they're there just for décor purposes.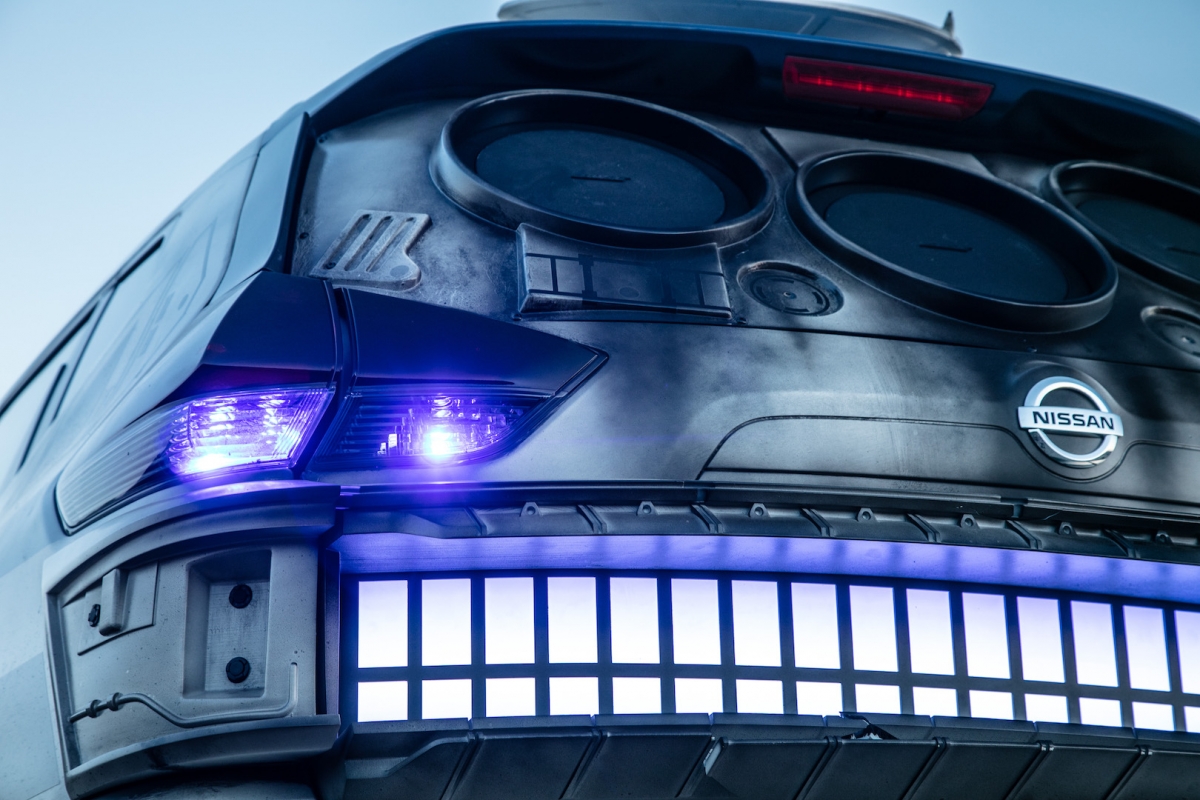 It's the first time Nissan redesigns the cabin of a Star Wars-inspired concoction. The interior gained an army of button, lights and sound effects that mimic those of the Millennium Falcon's cockpit.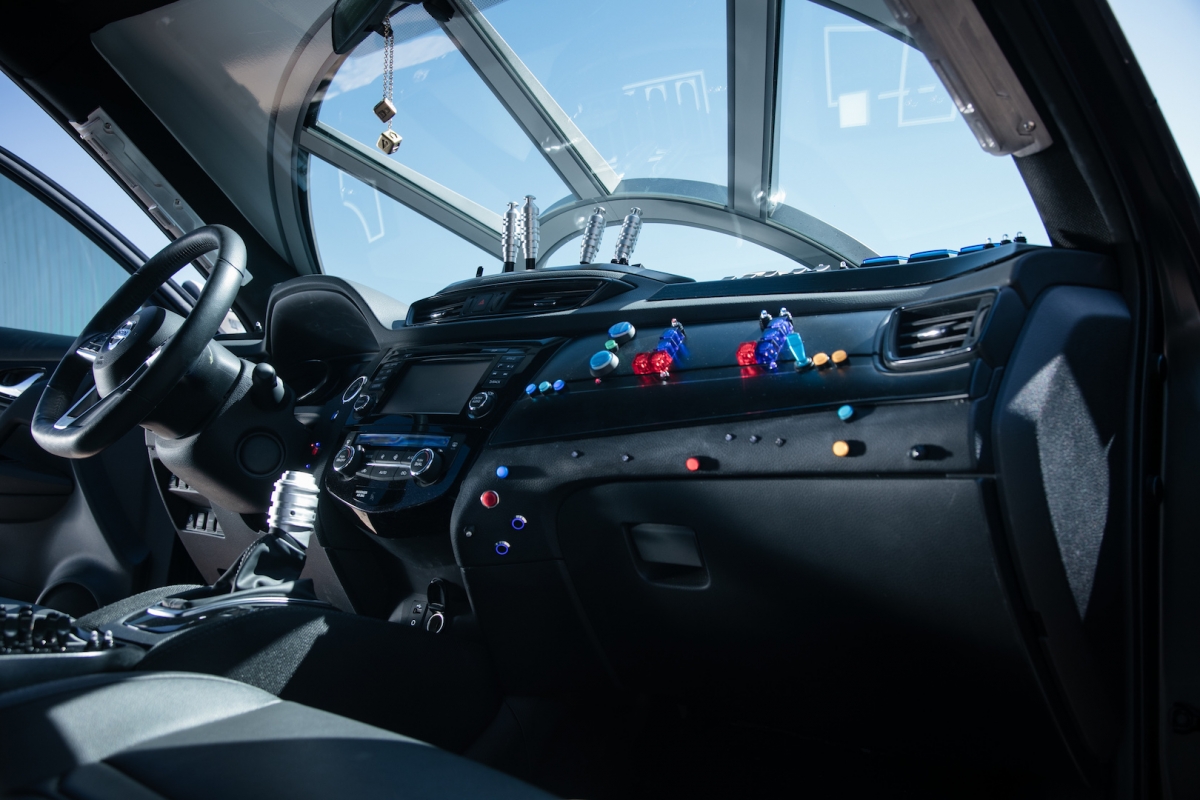 What's more, the seats on the front and second rows replicate those seen on the original Millennium Falcon. How cool is that? Well, not cooler than the hyperdrive controls sitting on the center console.
READ MORE: Someone turned supercars into off-roaders and they're awesome