Overdoing it: the vehicular exemplification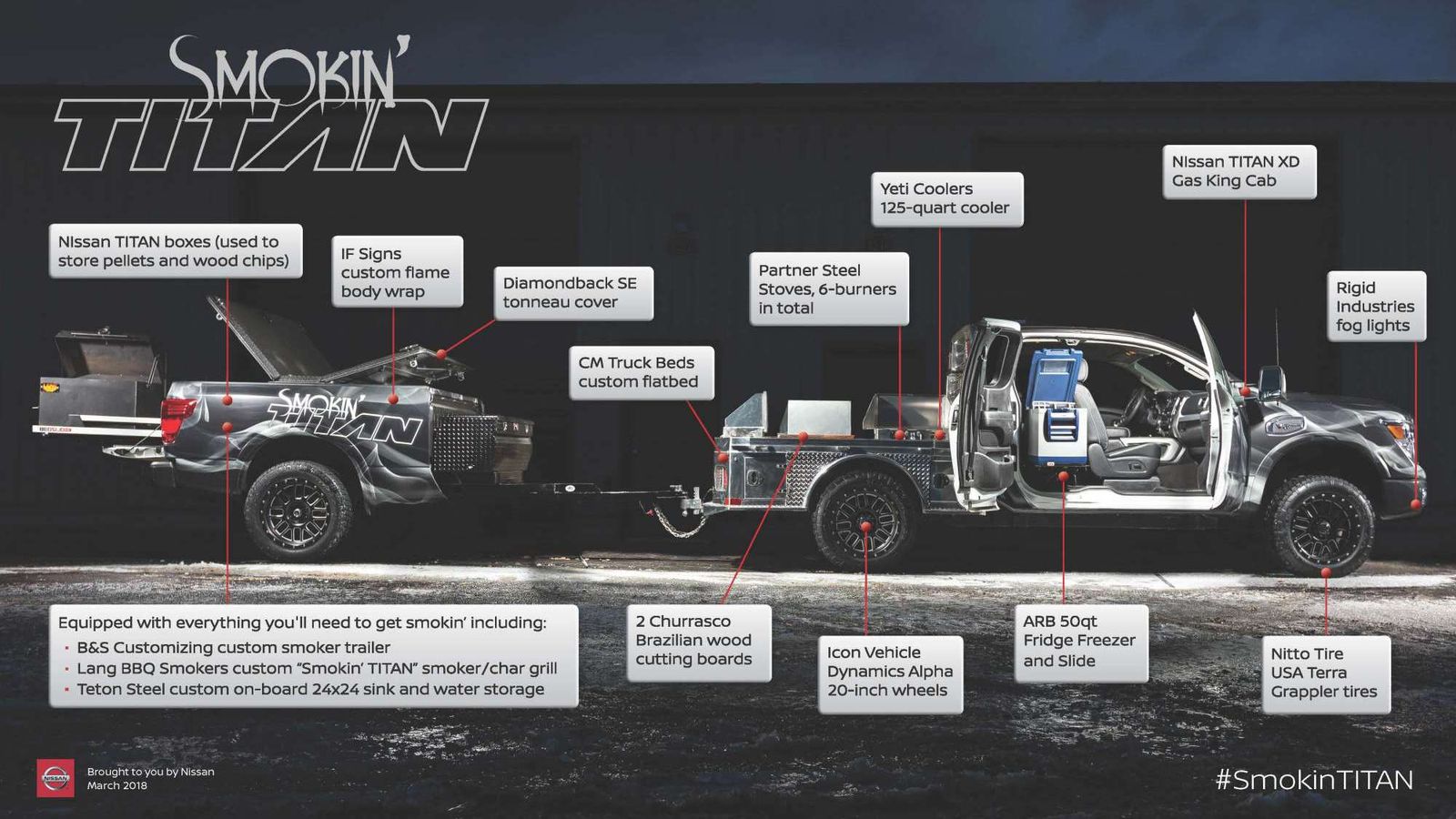 Barbeque accessories for pickup trucks have their own league but you'll hardly find a more complex setup this Nissan Titan offers.
Created specifically for making the bbq-lovers' wettest dream come true, the Smokin' Titan provides all the necessary bits for a perfect barbeque day, even a kitchen sink. With the Smokin' Titan, Nissan is debuting "the world's first fully integrated in-truck-bed smoker and a mobile kitchen."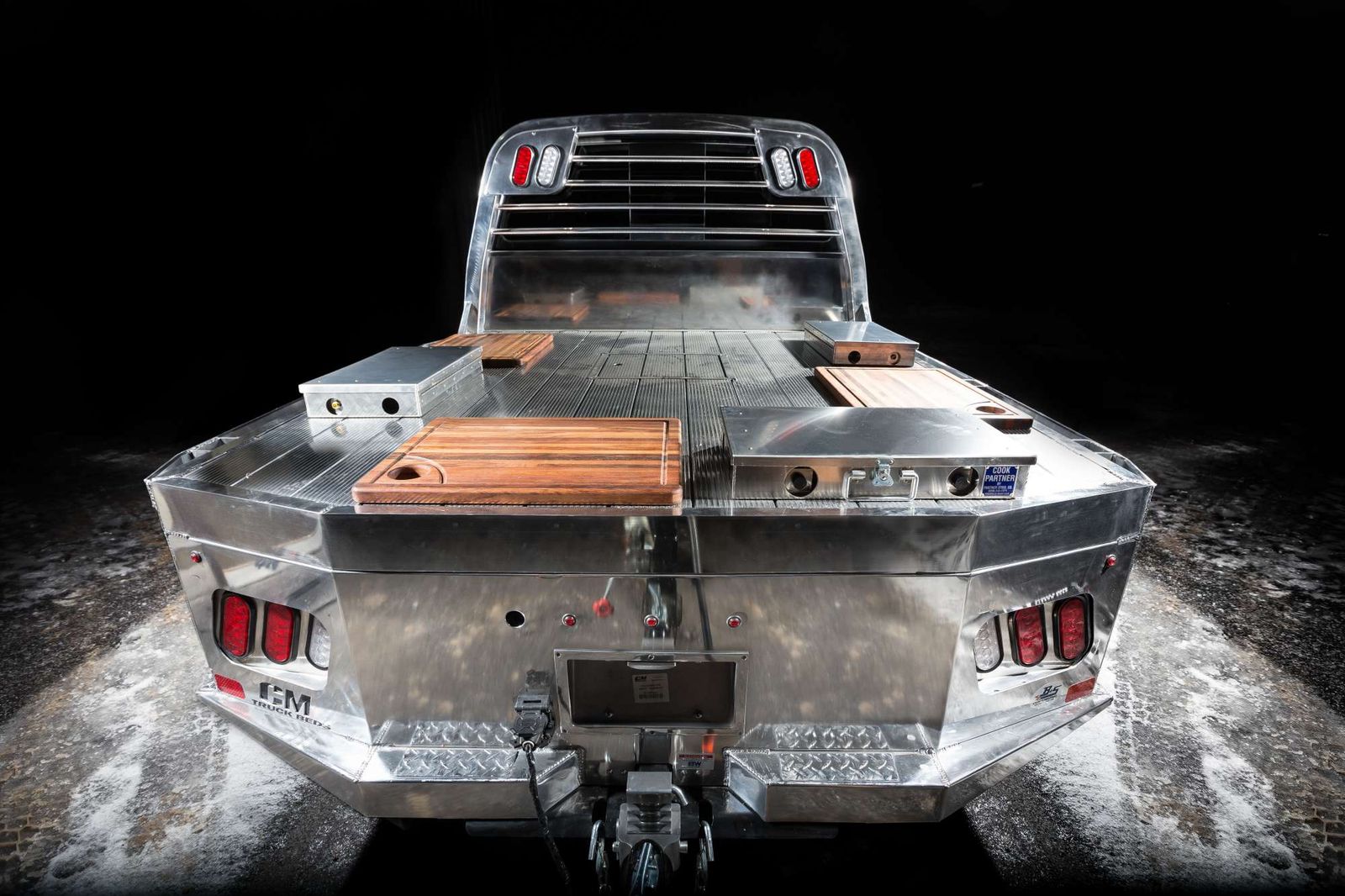 The starting point was the 2018 Titan XD Gas King Cab to which a custom CM Truck Beds aluminum flatbed was added. The specially designed flatbed is home for "three food prep stations, each featuring a Partner Steel aluminum double burner prep stove, alongside a Churrasco Brazilian Wood cutting board."
Then there's the kitchen sink connected to a water storage system — which can be upgraded with a Yeti Cooler. Speaking of cooling tech, the truck's second row of seats makes room for an ARB 50qt Fridge Freezer.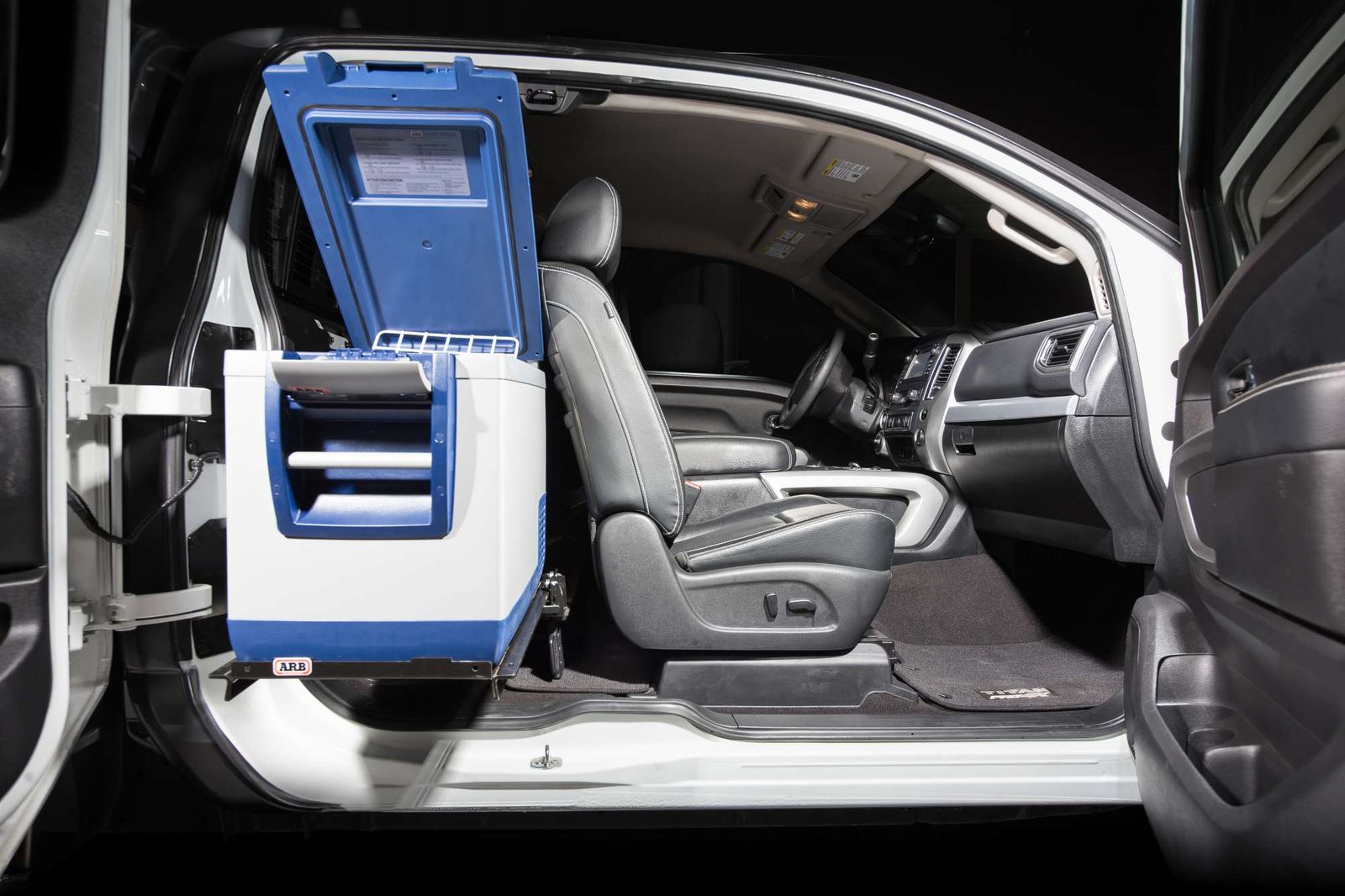 However, the part you're most probably interested in is the custom trailer enhanced with a B&S Custom bed with a sliding tray, featuring two Titan boxes for storing "the smoker pellets," speaking of the "custom Lang BBQ Smoker and Char Grill."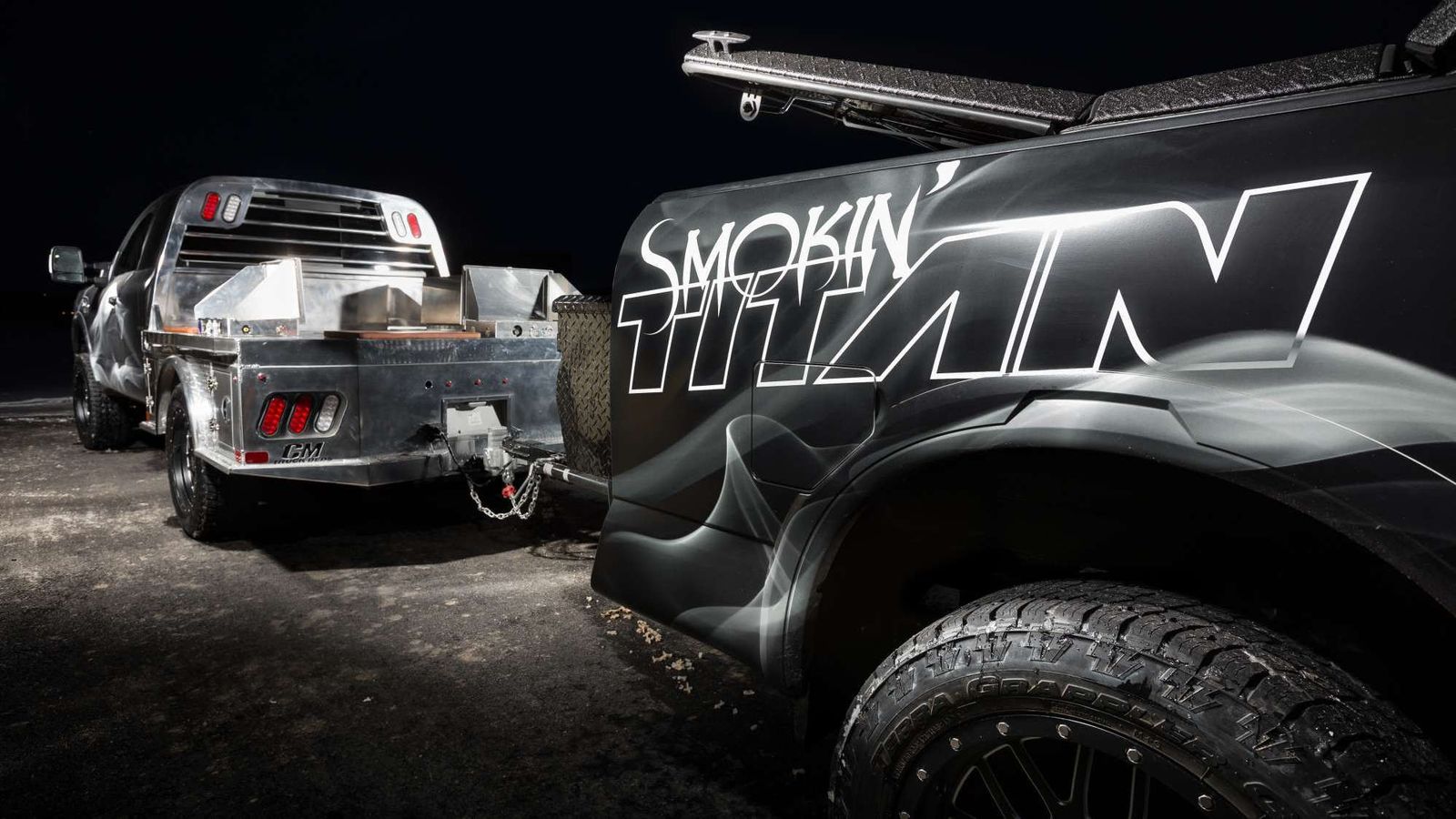 It is, of course, a project vehicle — the kind of thing that looks really cool to have, until you realize it cannot do anything else than what it says it does. So you'd basically buy a most expensive, least ergonomic barbeque set — which also happens to be one of the coolest you might have seen.
If you're more into travel than BBQs, check out this Nissan Titan Pro-4X "Project Basecamp"