Nissan will let you see through buildings while driving
The technology will be shown and detailed in Las Vegas, at CES 2019
Dubbed Invisible-to-Visible, the new technology from Nissan will debut at CES 2019 in Las Vegas.
According to Nissan, I2V will collect and merge data recorded from sensors inside and outside the vehicle as well as cloud data.

As a result, drivers will be able to see what's behind a building or around a corner, besides the car's immediate surroundings.
Here's how the whole thing works:
"The technology maps a 360-degree virtual space around the car to provide information about things like road and intersection status, visibility, signage or nearby pedestrians. It can also monitor the people inside the vehicle by using interior sensors to better anticipate when they need assistance with finding something."
READ MORE: 2019 Nissan Maxima price revealed in the US
Nissan also says that to keep drivers from yawning upon receiving this sort of info, it has opted for "an interactive, human-like" guidance process that involves avatars popping up inside the car.
Moreover, the information overlays the driver's field of view, allowing for better preparation for poor-visibility corners, oncoming traffic and bad road surface.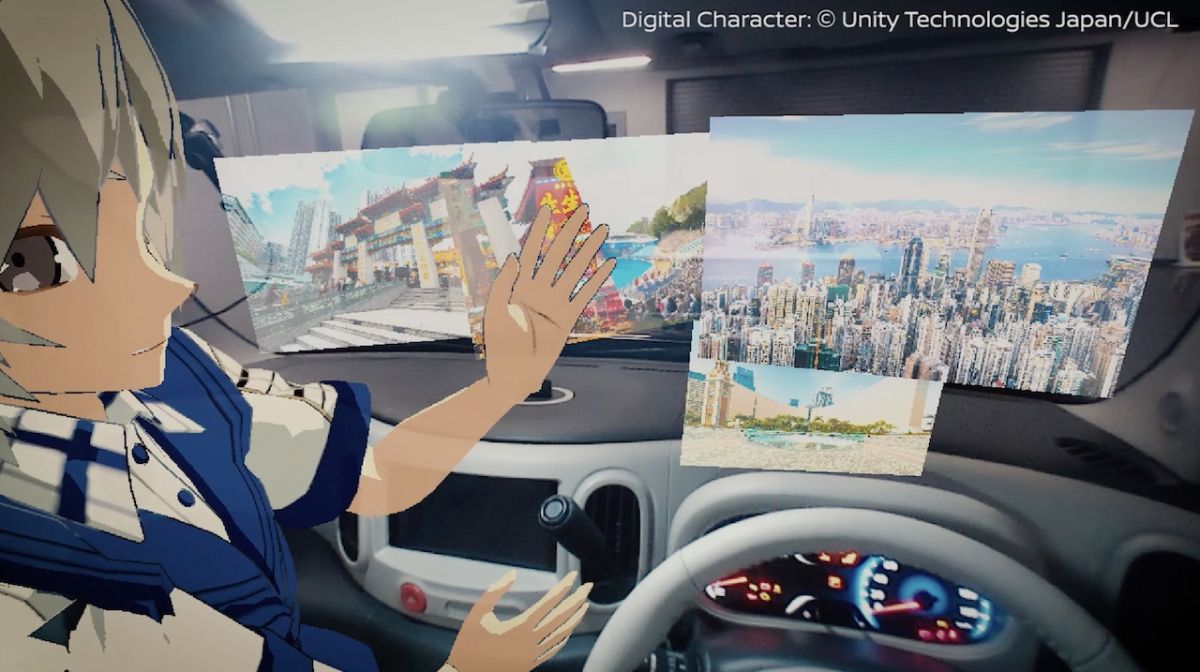 Apart from its practical side, I2V will also serve as a sort of entertainment system.
For example, Nissan says that during autonomous driving, I2V can project the scenery of a sunny day inside the car, although outside it might be raining cats and dogs.