It's a self-driving three-row SUV with an interior inspired by traditional Japanese craftsmanship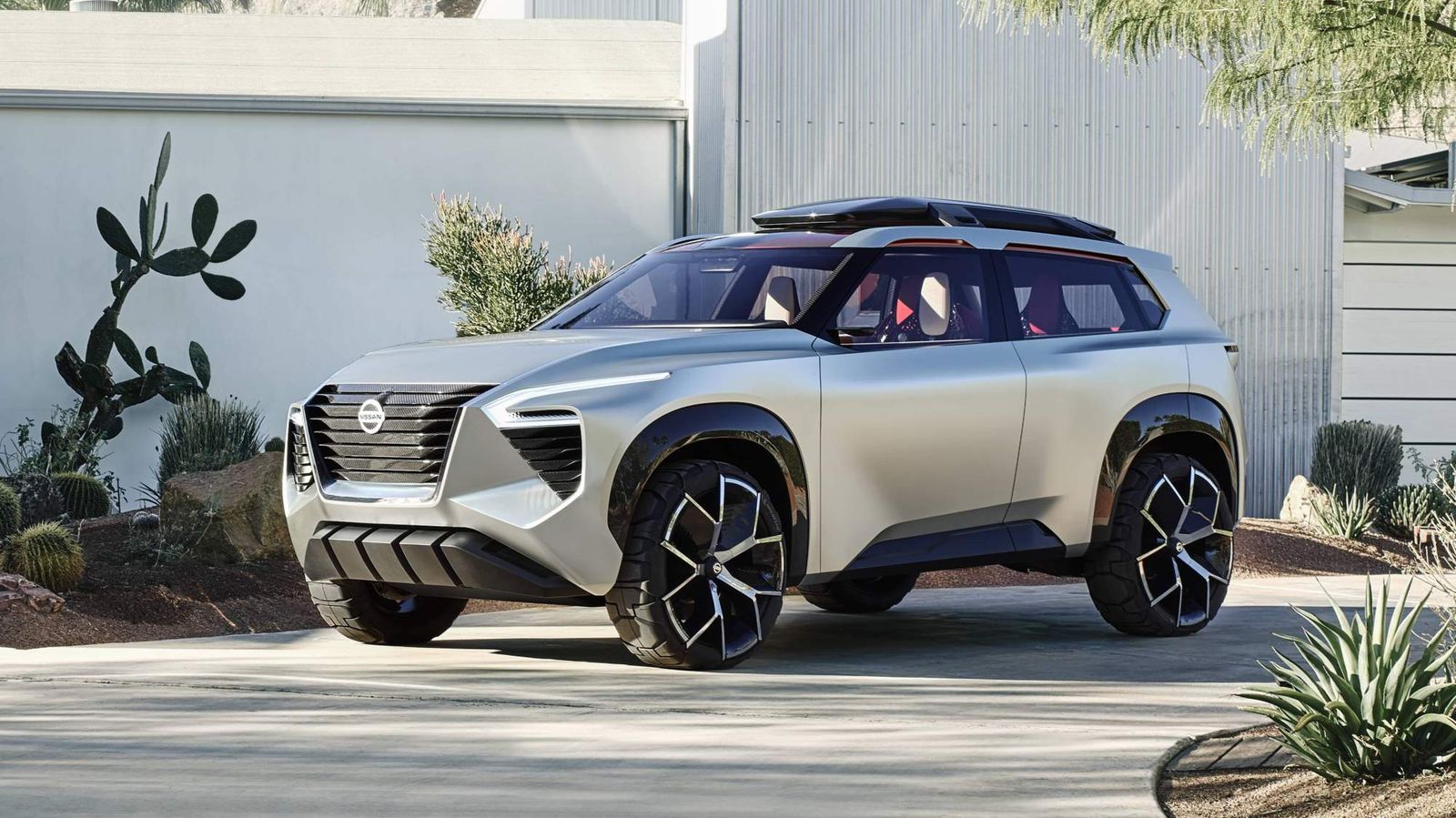 Say hello to the Nissan Xmotion Concept, a three-row compact SUV that's said to indicate "a Nissan design direction for 2020 and beyond." It's a bold-looking thing thanks to the sculpted body, clean surfacing, and striking details such as the 3D V-motion grille, the "boomerang" headlights, and the taillights inspired by Japanese woodwork.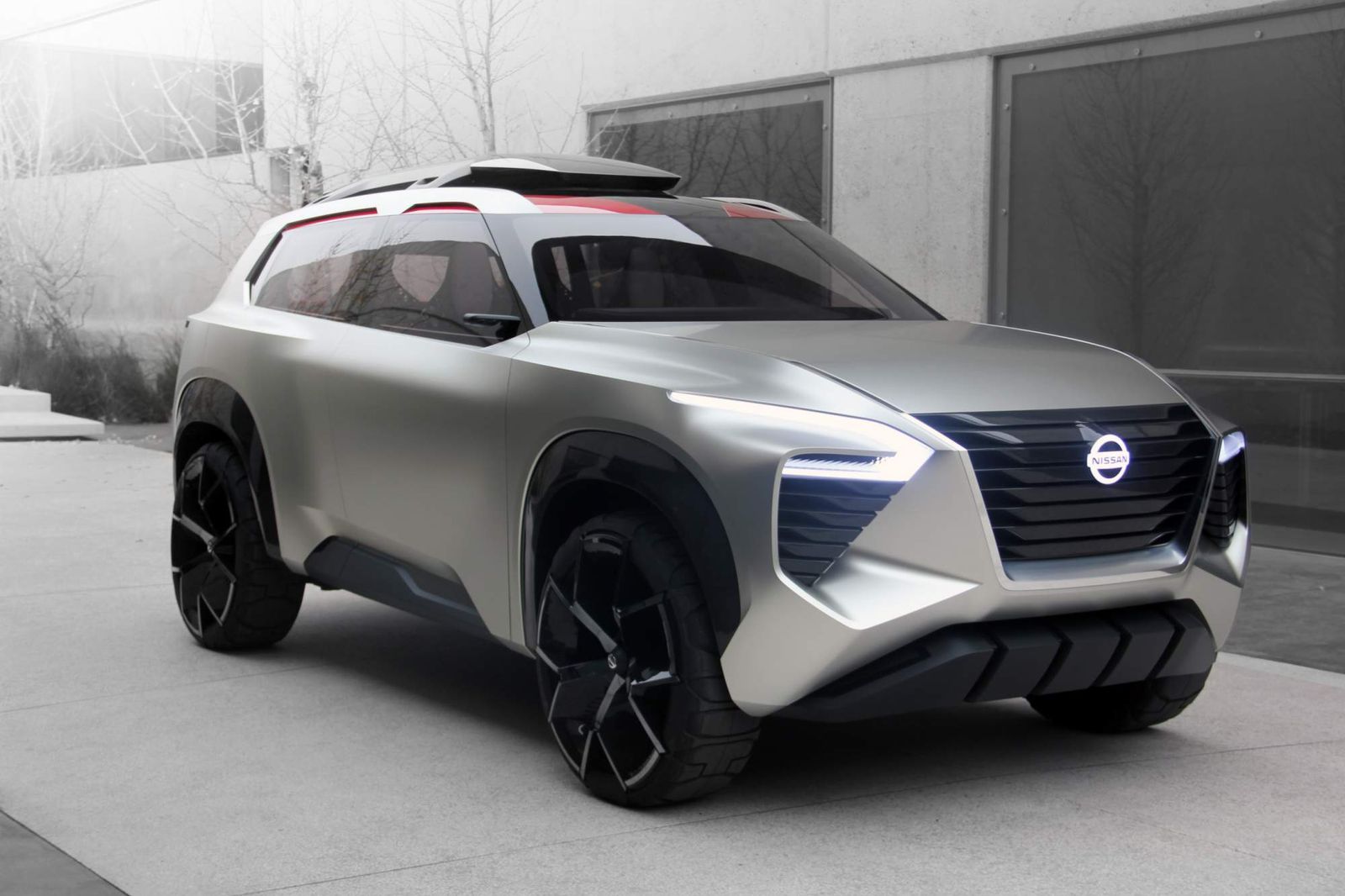 It looks rugged as well thanks to the U-shaped wheel arches filled by metal-crafted 21-inch wheels that are one with the tires — the tire tread is physically laminated over the rims.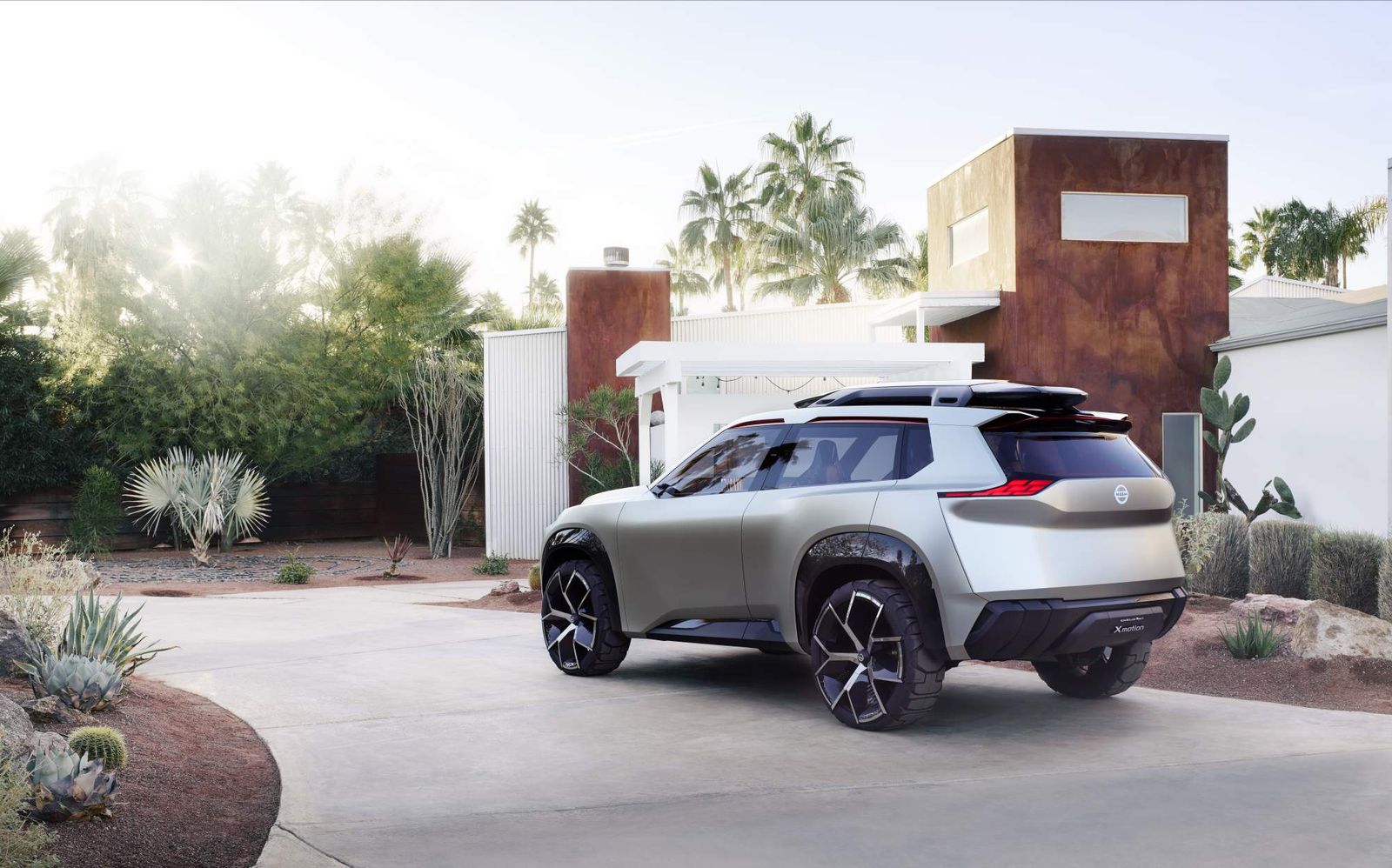 The colorful interior is at least as spectacular as the exterior, fusing traditional Japanese elements with futuristic technology. The concept features a 4+2 passenger layout with three rows of side-by-side individual seats. To accommodate the third row of seats the vehicle includes a retractable "rooftop box." Nissan says the interior was inspired by a Japanese landscape: the floor represents a river, and the center console acts as a bridge.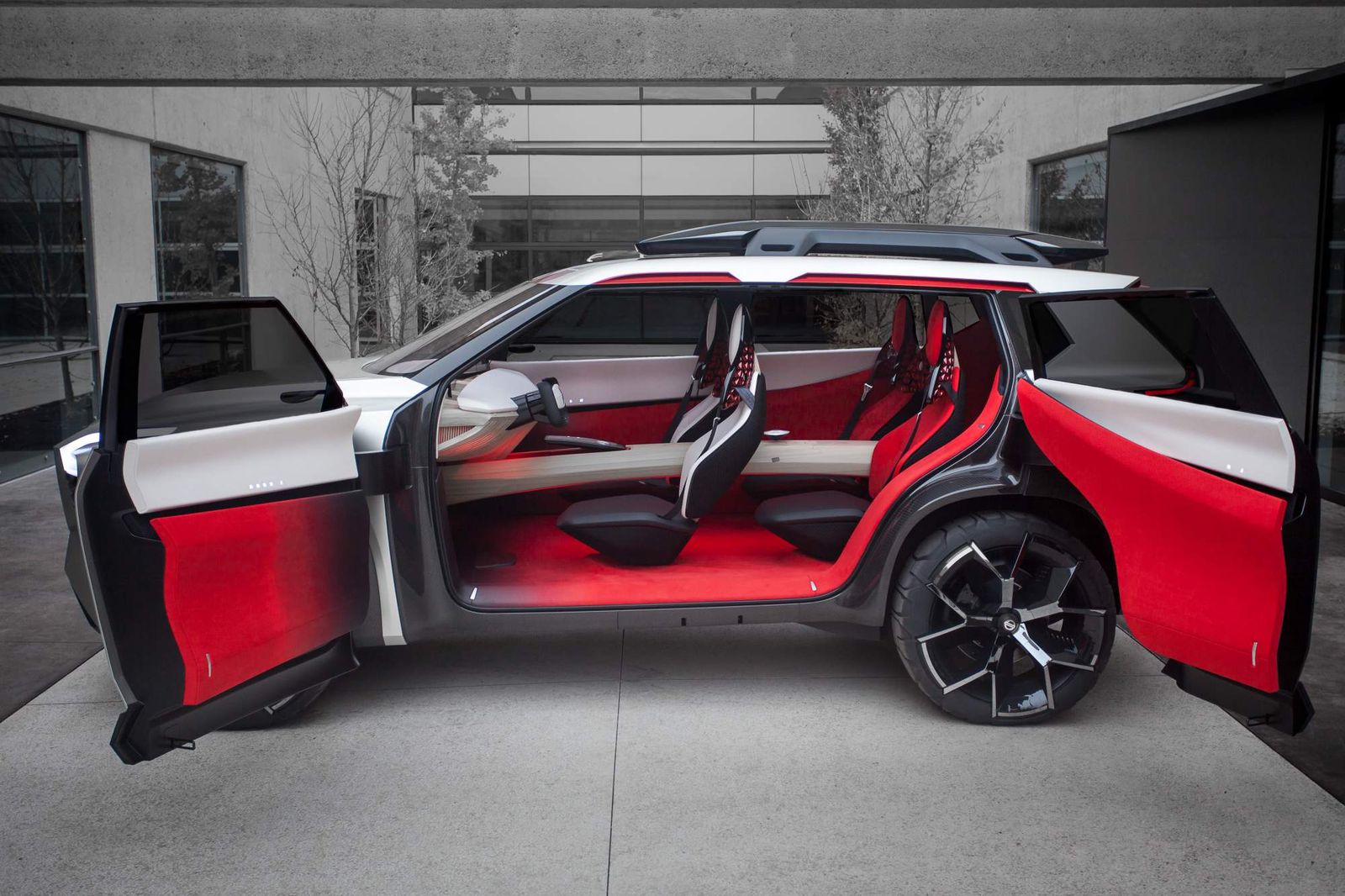 Technology-wise, the Xmotion (you're supposed to pronounce it "cross motion") features a Human Machine Interface (HMI) that manages seven digital screen portions: three main displays flanked by two outer displays spanning the width of the instrument panel, a "digital room mirror" in the ceiling, and a center console display. The screens can be controlled by gestures and eye movements, as well as by intuitive controls and a voice command system.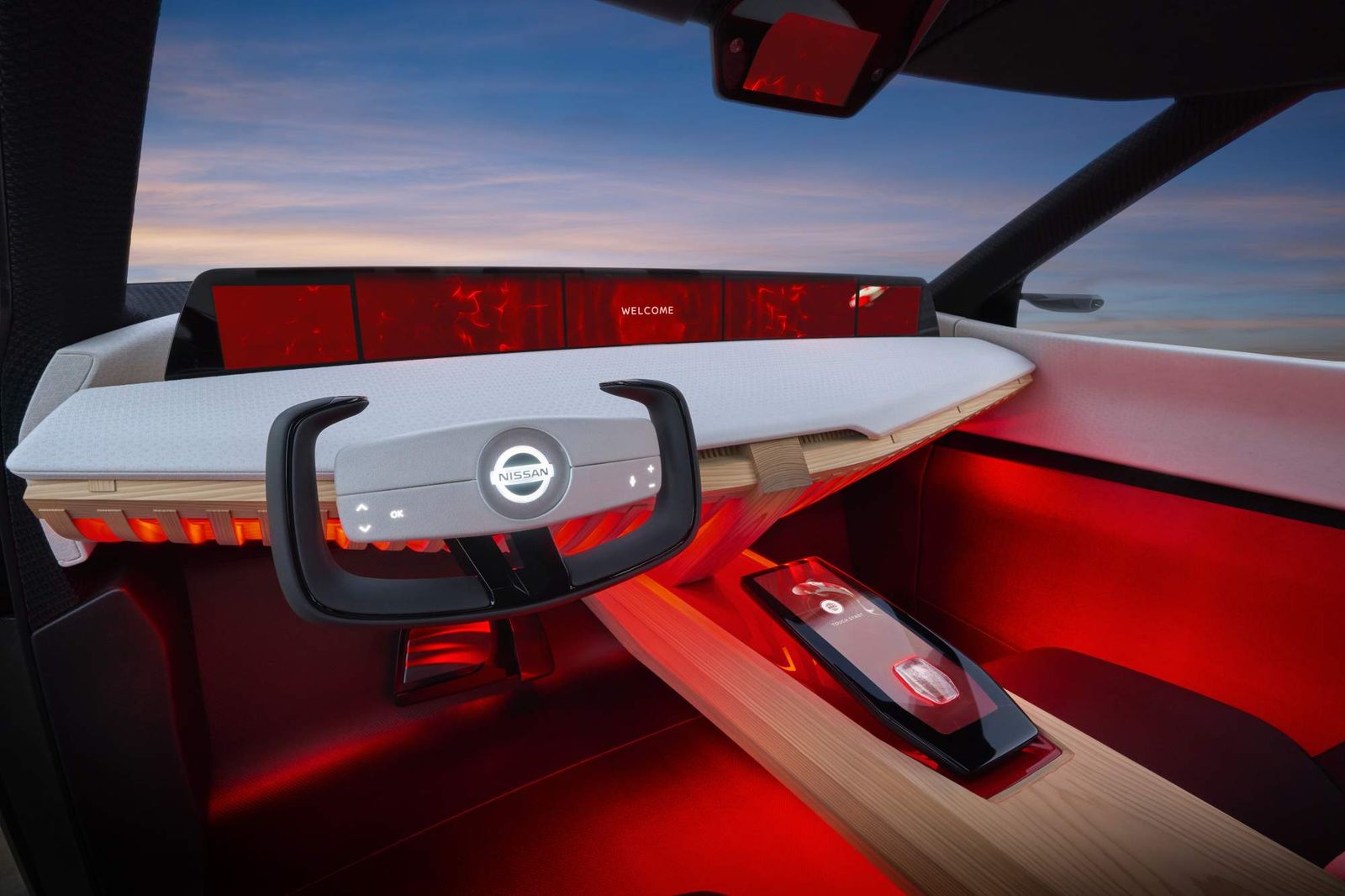 There's also the ProPilot autonomous driving system that can be activated or deactivated using the PD Commander located on the center console and steering switch. The concept is packed with technology such as fingerprint authentication, a virtual personal assistant in the shape of a Japanese koi fish, a camera monitoring system, and more.
Now if you need a three-row SUV and you need it sooner than 2020, we recommend checking out this list.