Never underestimate the solidarity of yellow car owners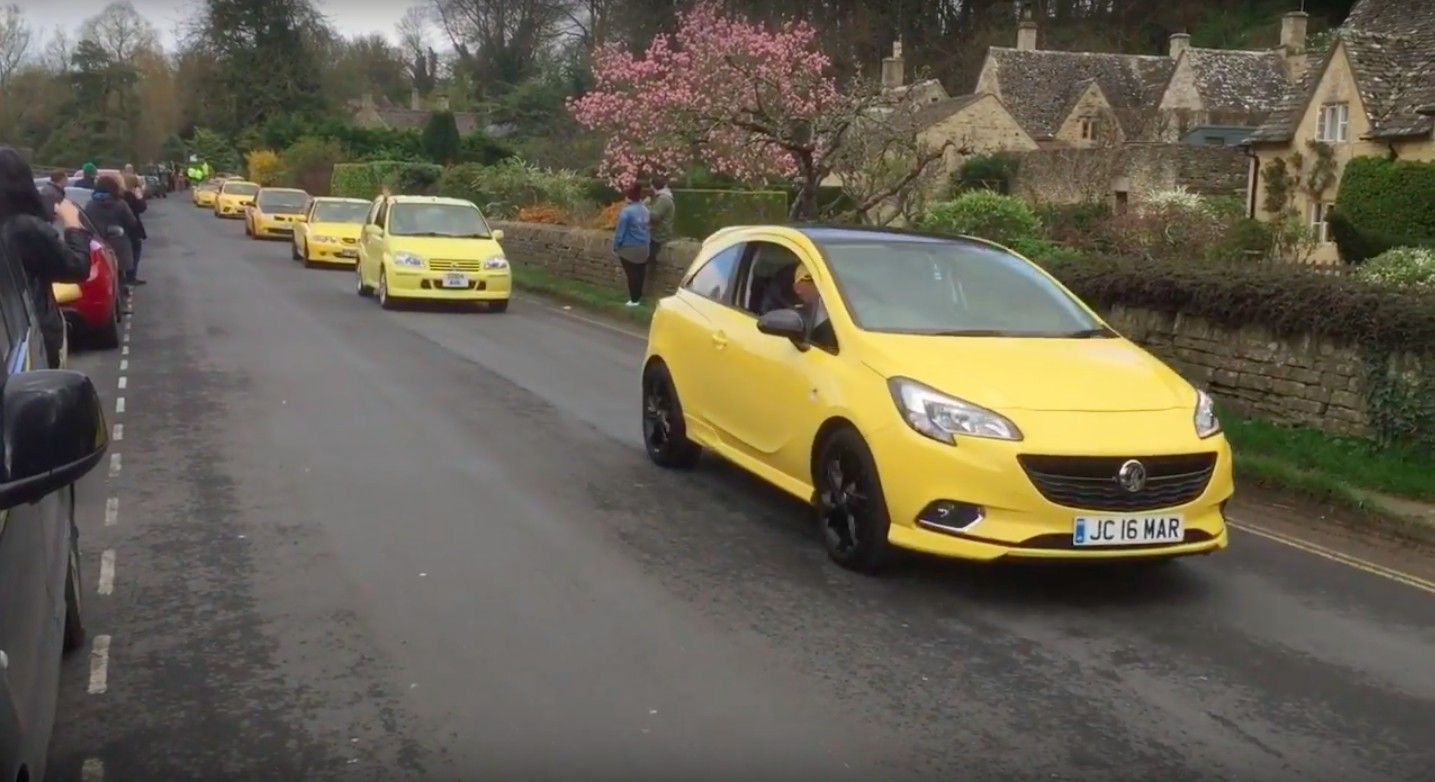 Pensioner Peter Maddox has become a sort of celebrity in the UK, even though he never wanted that.
It all started when his yellow Vauxhall Corsa got vandalized earlier this year for allegedly ruining the view of his picturesque street. The man usually parks the car right outside his Cotswold cottage in Bibury, as he doesn't have somewhere else to park it.
That doesn't go down well with some tourists who want to photograph the oldest inhabited properties in the UK. He received numerous threats until a vandal scratched the word "Move" onto the bonnet.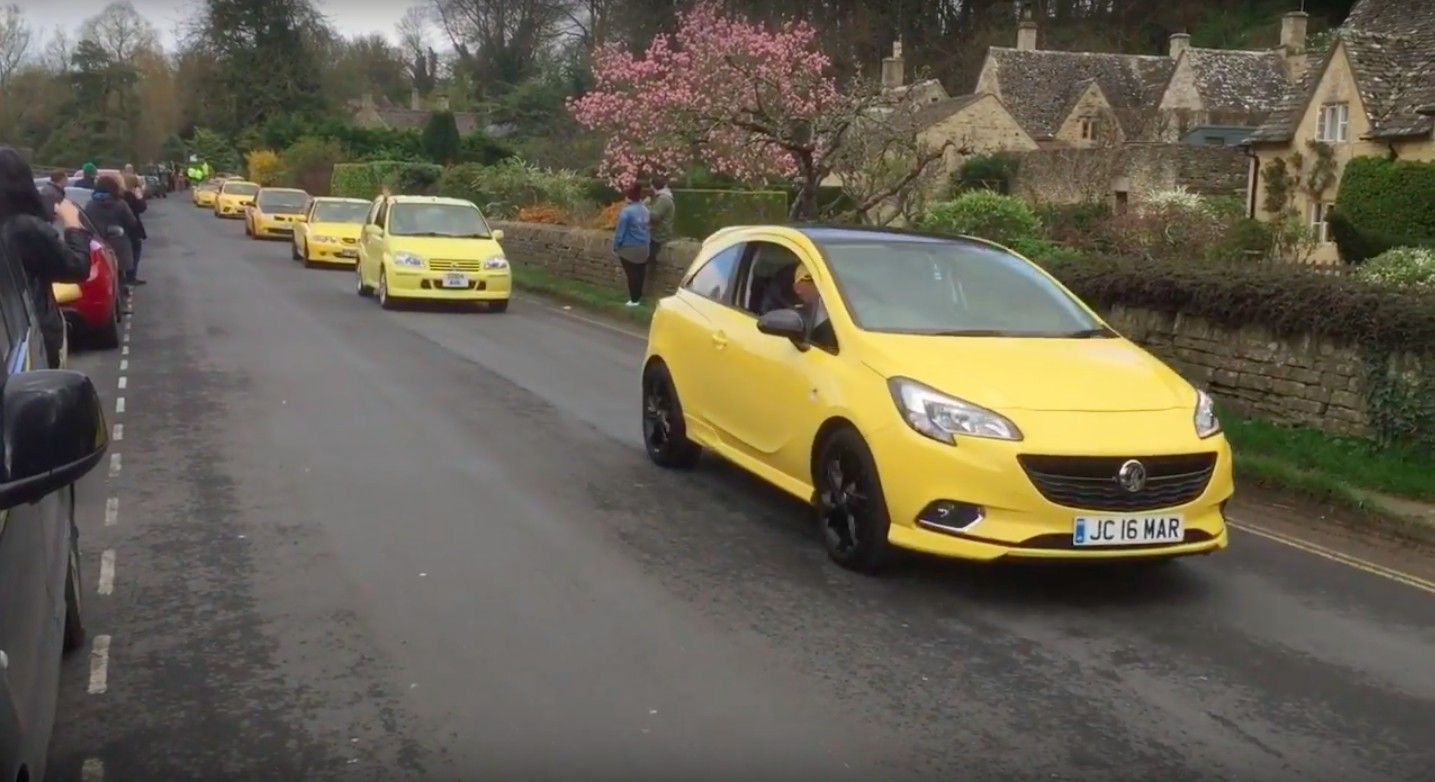 Following the publication of his story in local and national newspapers, Mr. Maddox received a lot of support, including from Vauxhall. The local dealership replaced his damaged Corsa with a new one, and the automaker promised to take part in a convoy of 100 yellow cars that would "photobomb" the village of Bibury as a show of support for the 84-year-old man.
As it turns out, the convoy thing happened, even though it was scheduled on April 1. About a hundred yellow cars drove through Bibury, with the choice of metal being eclectic: the convoy included everything from a Messerschmidt three-wheeler to a Lamborghini Gallardo.
The only requirement was for the participating cars to feature a yellow paint. That wasn't a problem, as you can see from the video shot by a bystander.